Saturday we celebrated the fact that it's been nine years since Michael awkwardly asked me if I wanted to be his girlfriend and I said, "I guess that sounds alright."
(Kidding. He wasn't that awkward about it).
In the weeks leading up to our anniversary weekend, we began looking for flights. As I've mentioned before, we typically look for trips based on time and cost rather than choosing a specific destination. We found a good flight to Nashville, a place we'd previously discussed wanting to visit, leaving early Saturday morning and returning in the early evening hours on Sunday.
We arrived to Nashville around 9:30 a.m. on Saturday morning, and found our way to the rideshare location. We decided not to rent a car, as the time it would take to pick it up and drop it off would eat into our Nashville time (not to mention self-parking at the hotel was $30, and then parking anywhere downtown appeared to be at least $10). The public transit in Nashville is affordable at $3.25 for an all-day pass, and while there is a free shuttle that runs in a small loop downtown, we never found that the buses were going the same way we were. Instead, we used Uber and Lyft the whole time, choosing whichever had the lower fare estimate on our next ride. (P.S. those are referral links which net you a discount on your first ride).
We checked our luggage at our hotel, the Loews Vanderbilt, and set out for a day of exploring, shopping, and eating. We first grabbed a coffee and pastry at local favorite Steadfast Coffee in Germantown.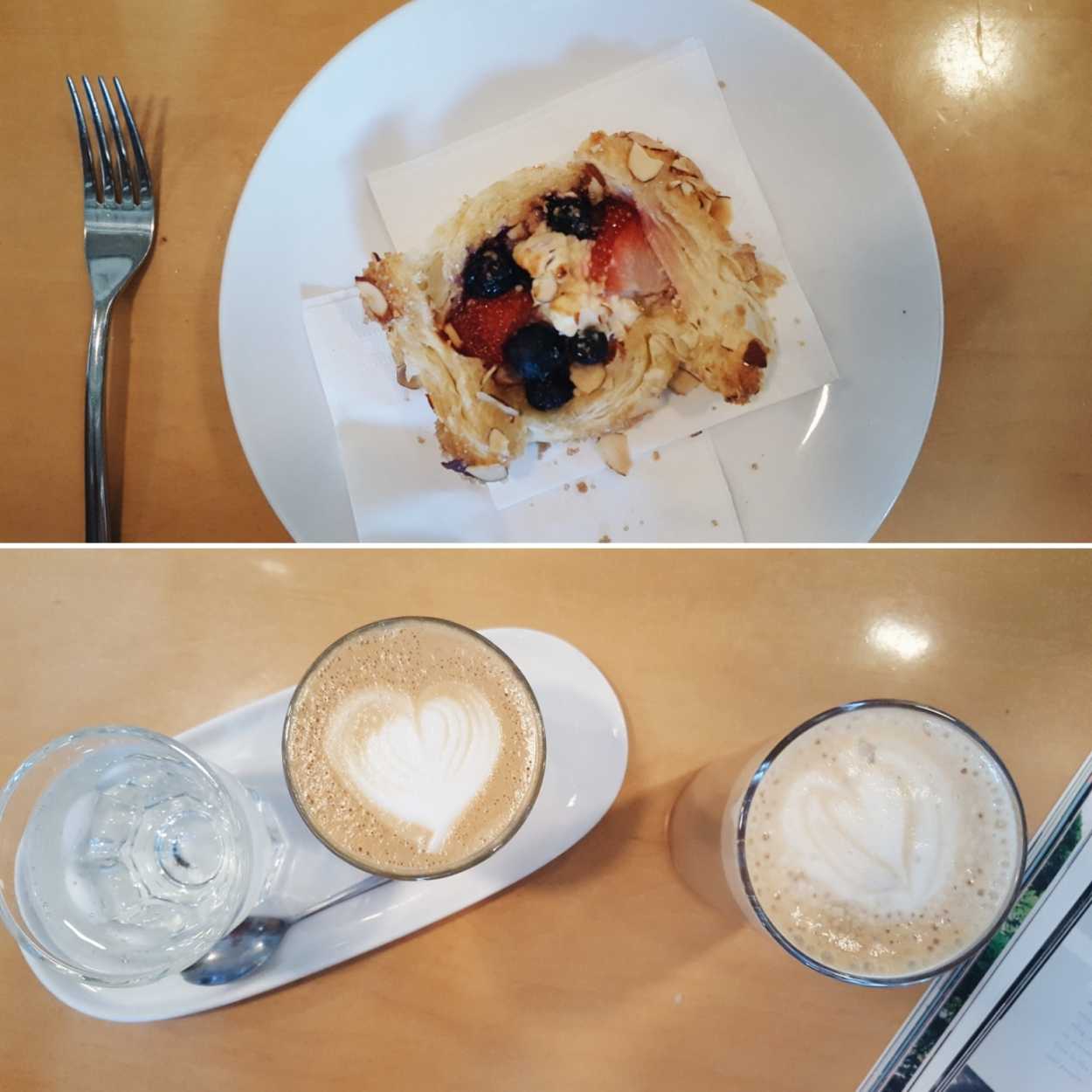 After caffeinating, we walked around the Germantown area, popping in to shops here and there, such as Wilder. We eventually made our way over to Nisolo, whose shoes and ethics I've admired for a while. I brought my Camilla slides on this trip, but was dying to try their Emmas in a discontinued color. Sadly, they'd sold out of my size so we left empty-handed. I encourage anyone to give them a visit, though, either in-person or online, as their shoes are beautiful and reasonably-priced (if you're checking them out online, you can head here first to get $25 off your first purchase of $100 or more).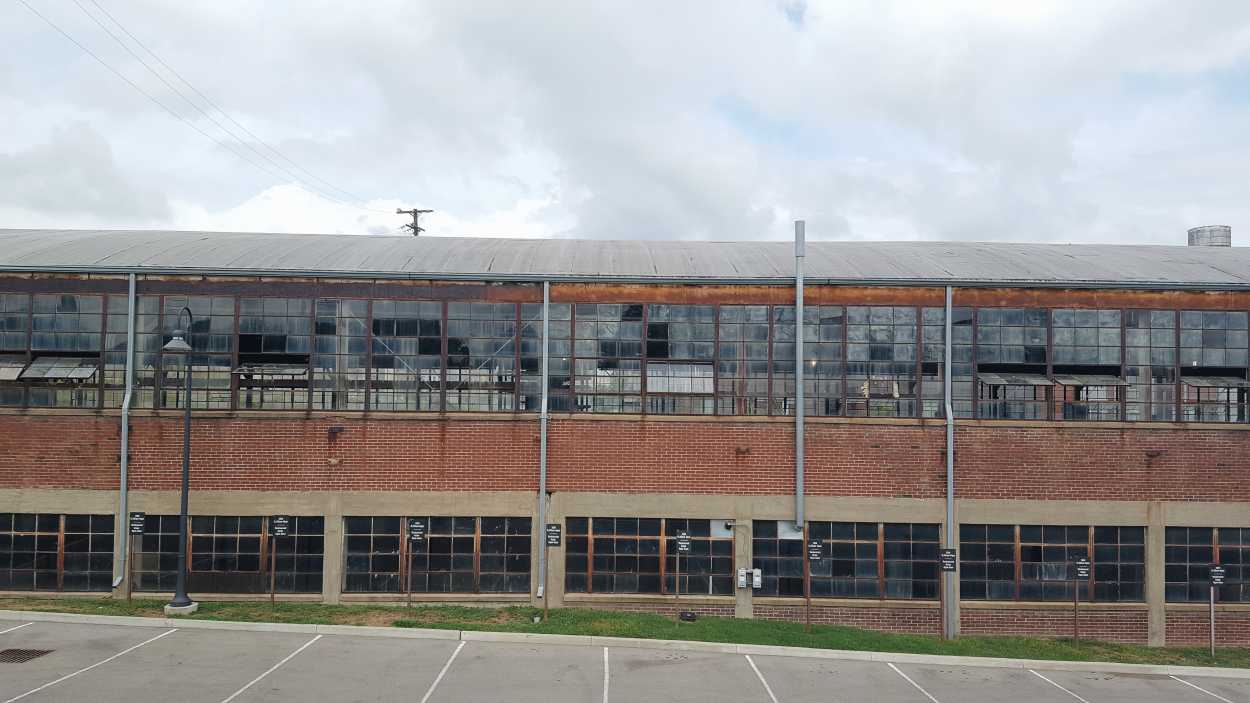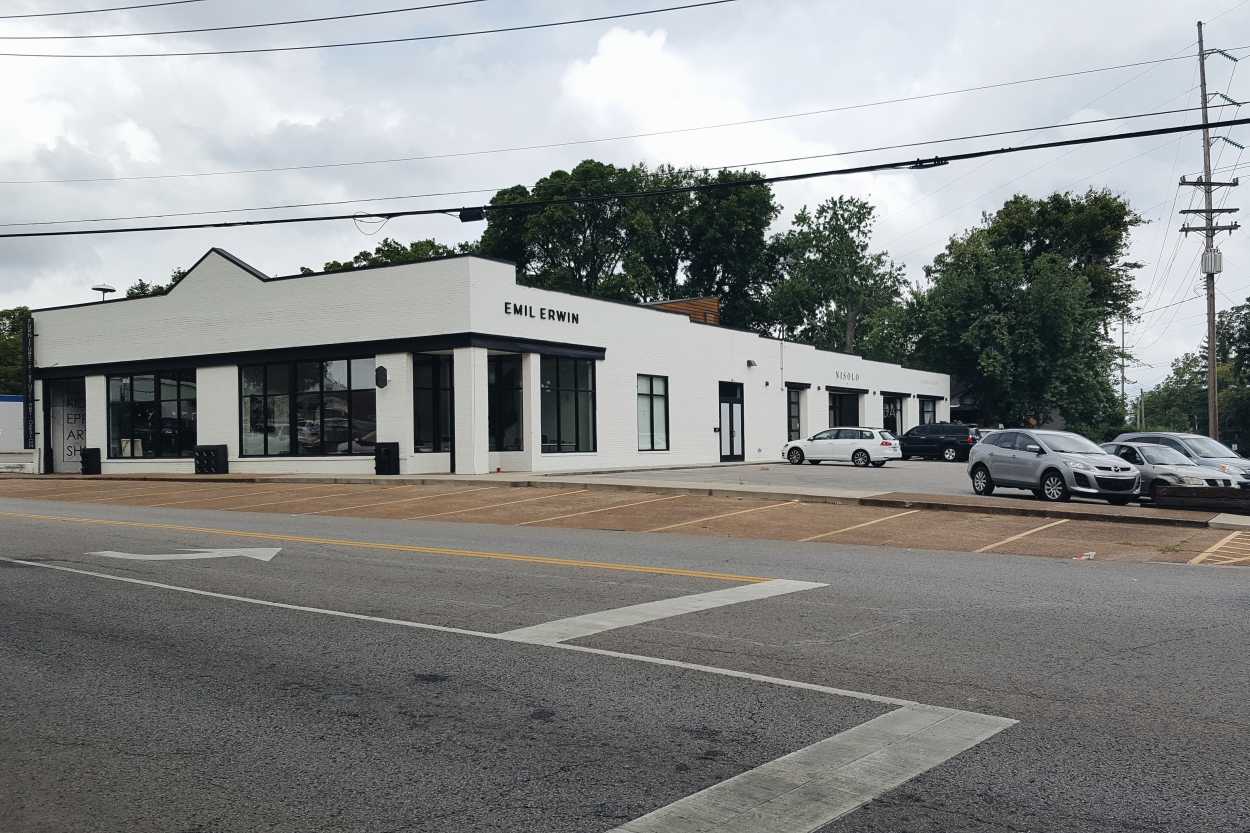 Next on the list was FashionABLE, another ethical retailer. I've been wearing their Joselyne Double Strap sandals frequently since I ordered them (and I was actually wearing them that day!), and wanted to check out some of their other goods in person. For the sake of honesty, what I was really hoping for was a chance that they might drop their denim line in person before Tuesday's launch, but that didn't happen. Instead, Michael purchased the dainty Double Bar Cuff for me as a small gift. I highly recommend giving them a visit when in Nashville, as the space is beautiful and the customer service is exceptional. Can't make it to Nashville? Online shoppers can head here for a discount when browsing.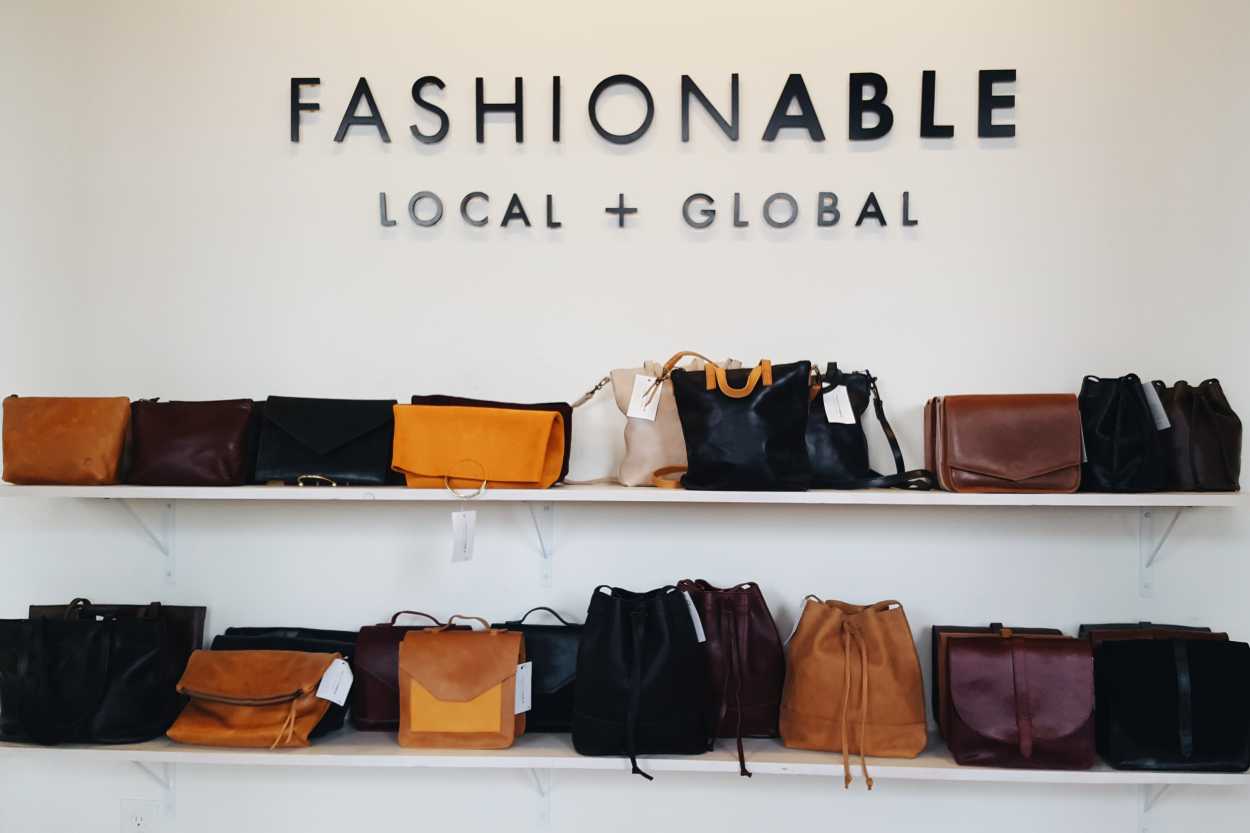 I'm going to back up for just a moment here and say that when planning our itinerary for this trip, any time I asked Michael what he wanted to do in Nashville, his response was the same, "eat hot chicken!" So after lots of research on the subject we settled on Hattie B's Hot Chicken, as it was highly rated and near our hotel. The line was, of course, out the door. We didn't mind, and settled on in; after all, isn't this what we came for?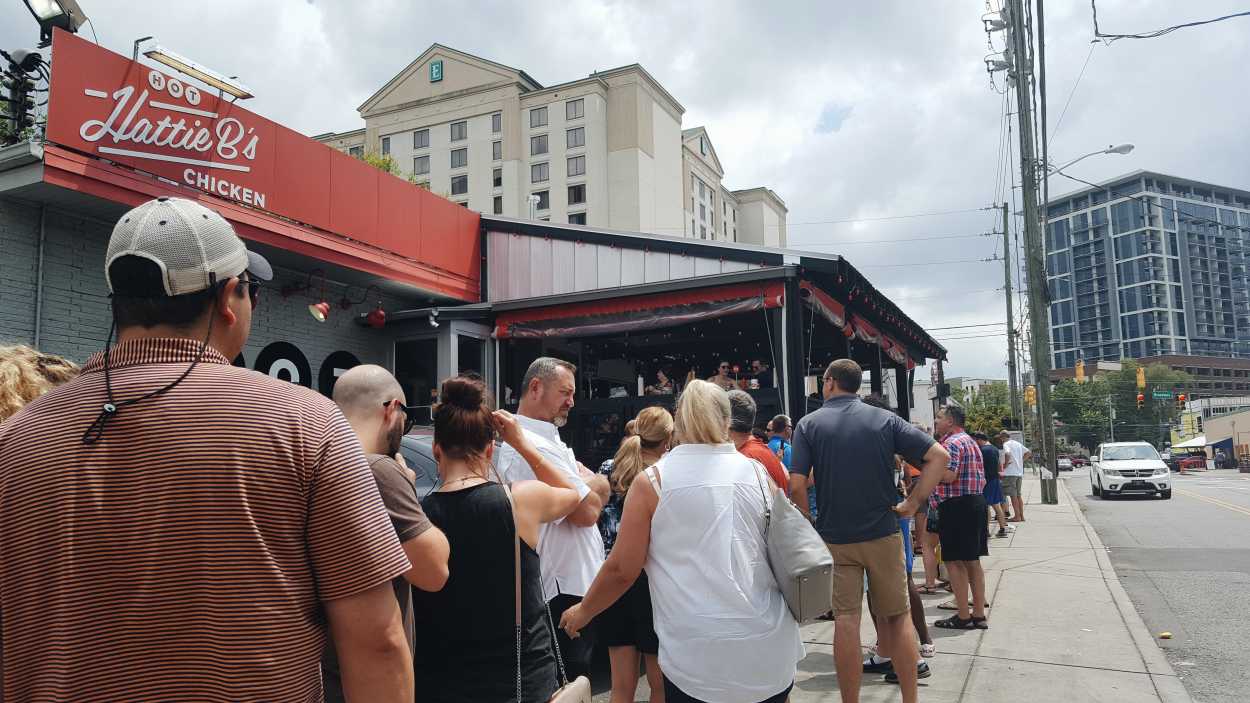 The line gave us plenty of time to take photos and contemplate the menu.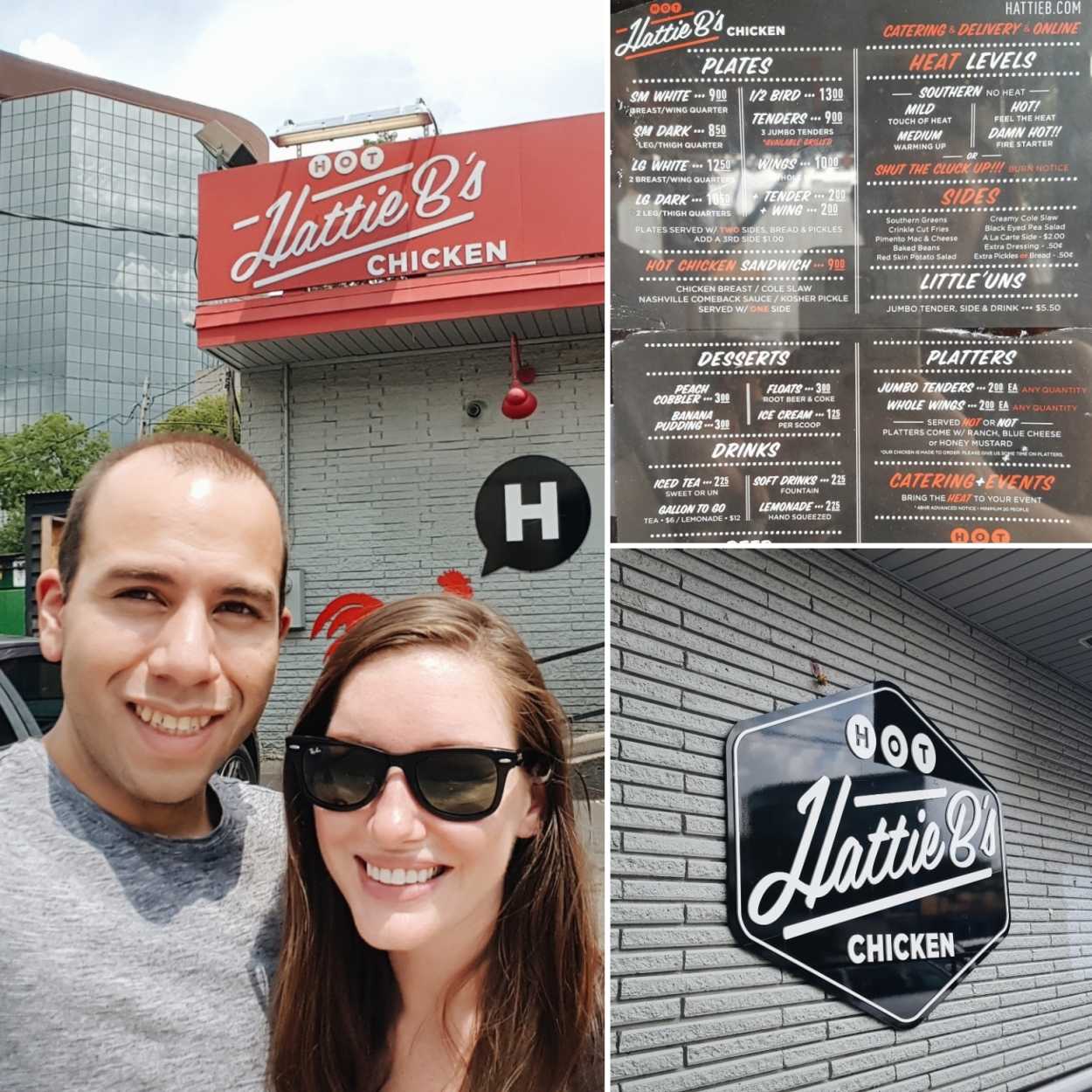 We debated back and forth about which level of spice to order our chicken. Finally, I put my foot down and uttered, "I didn't come here to eat Nashville medium chicken, I came here to eat Nashville hot chicken." And that was that.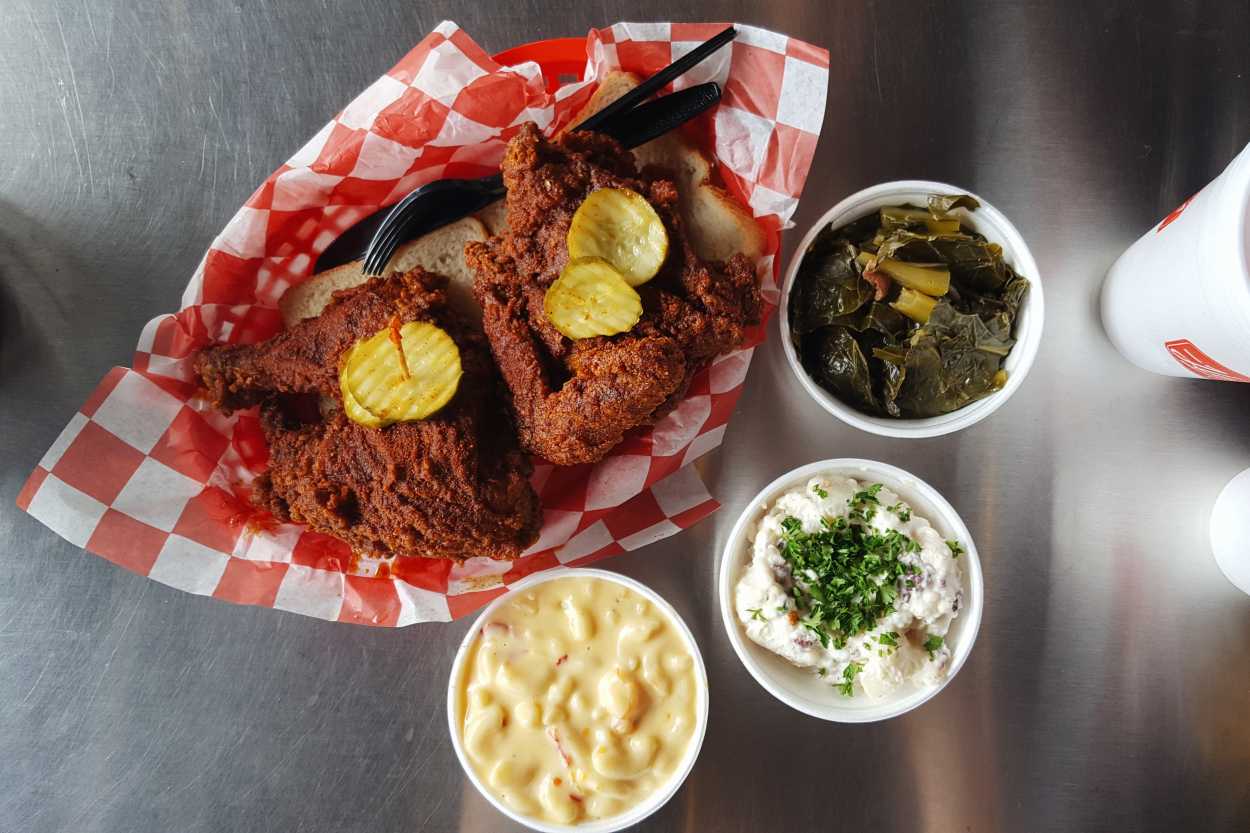 We shared the half chicken plate, and added on a third side (pimento mac & cheese, potato salad, and greens). Michael ate the dark meat, and I ate my fill of the white meat. The outside was perfectly crispy, and the inside so juicy). The "hot" spice level was perfect for me – a good amount of burn, but not so much that it killed the flavor. Poor Michael, on the other hand, hit the breaking point a few times, and I gave him all of my bread and much of the potato salad to kill the burn (sorry, sorry, sorry). Next time, we might have to split and order two separate plates to have two different heat levels!
As a reward for surviving the heat, we make the mile walk over to Edgehill Village for gelato at Legato Gelato. I ordered pistachio (which definitely rivaled my own) and cream cheese, and Michael ordered cream cheese and mango. We wandered into a couple of the shops in the area before heading back across the Vanderbilt campus toward our hotel.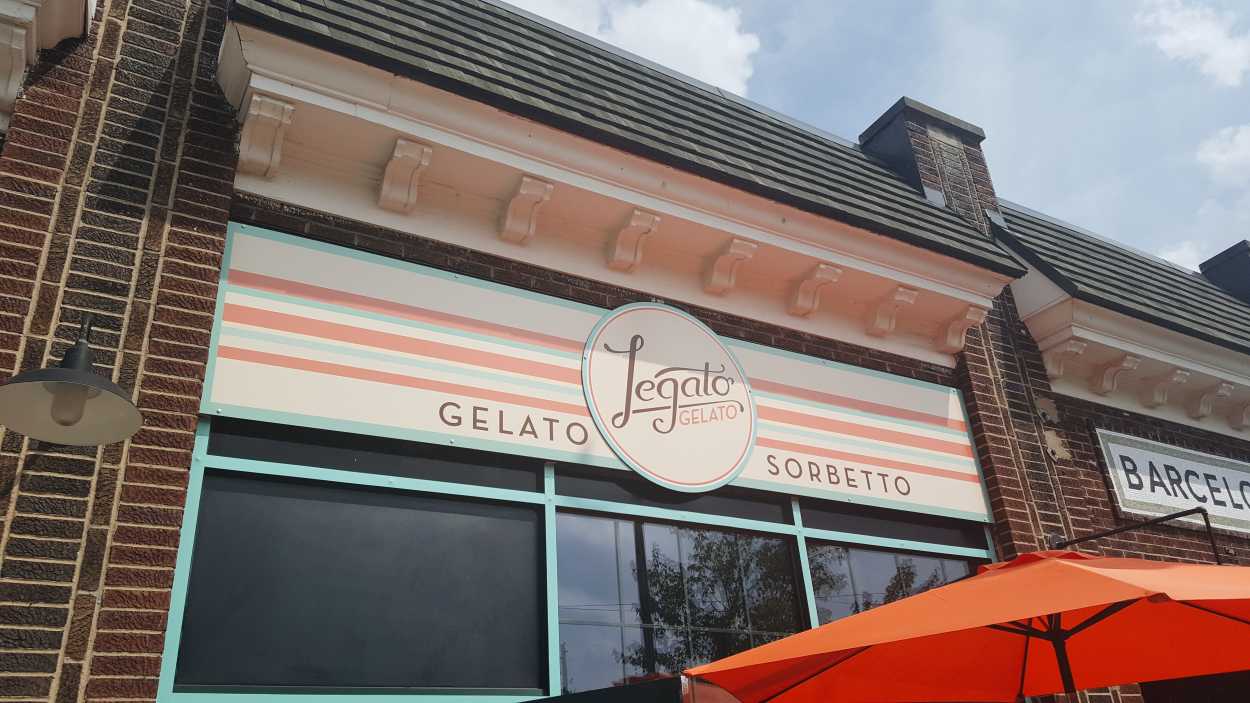 Our hotel room was ready by this time, and we were informed we'd been upgraded to a premium room on the Club Level (tip: always join the rewards program and let them know if your stay is for a special reason. This was our first stay at the Loews and I mentioned in the notes that we were visiting Nashville to celebrate our anniversary). We checked in, and took quick showers and changed (it was very hot, and we'd walked miles already). It was tempting to just relax and laze around in the air conditioning, but there was more city to see!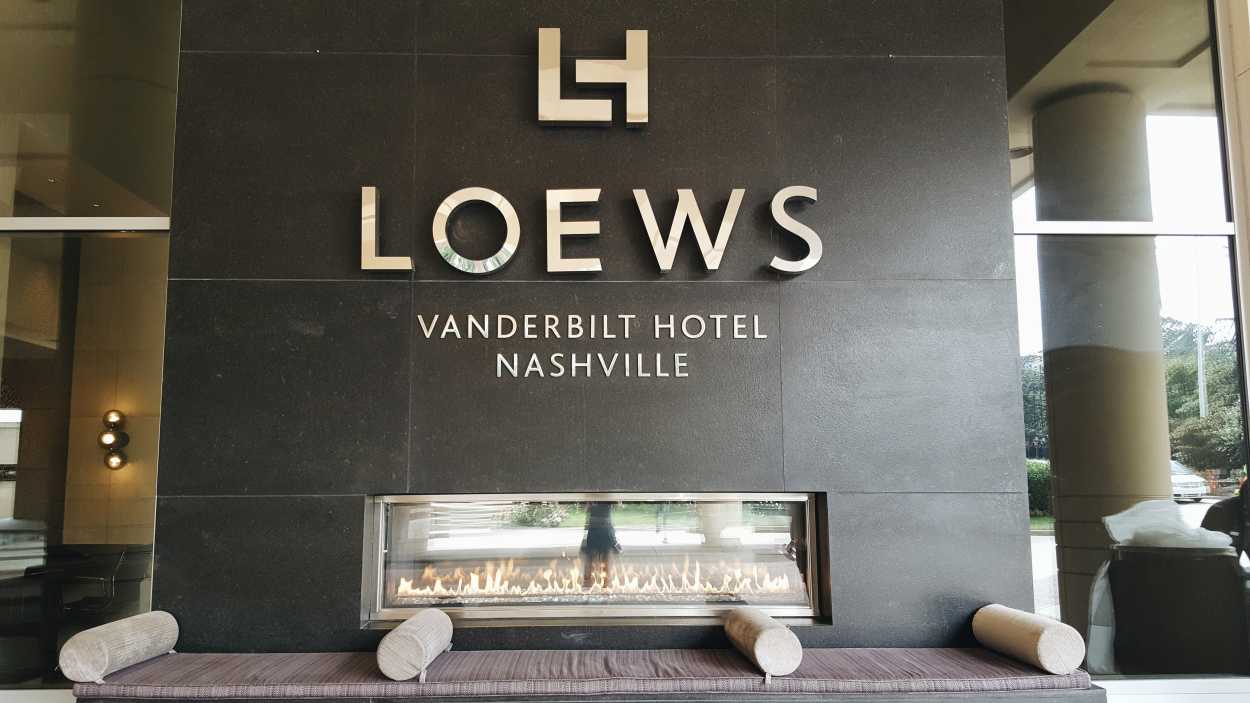 There was a United Apparel Liquidators, or UAL, near our hotel, and we walked on over (there was an article about them in the New York Times earlier this year). Michael picked up two pairs of selvedge denim jeans for under $50! On the way back we walked through Centennial Park to see the Parthenon, and it happened to be during Musician's Corner, so the park was filled with live music and food trucks.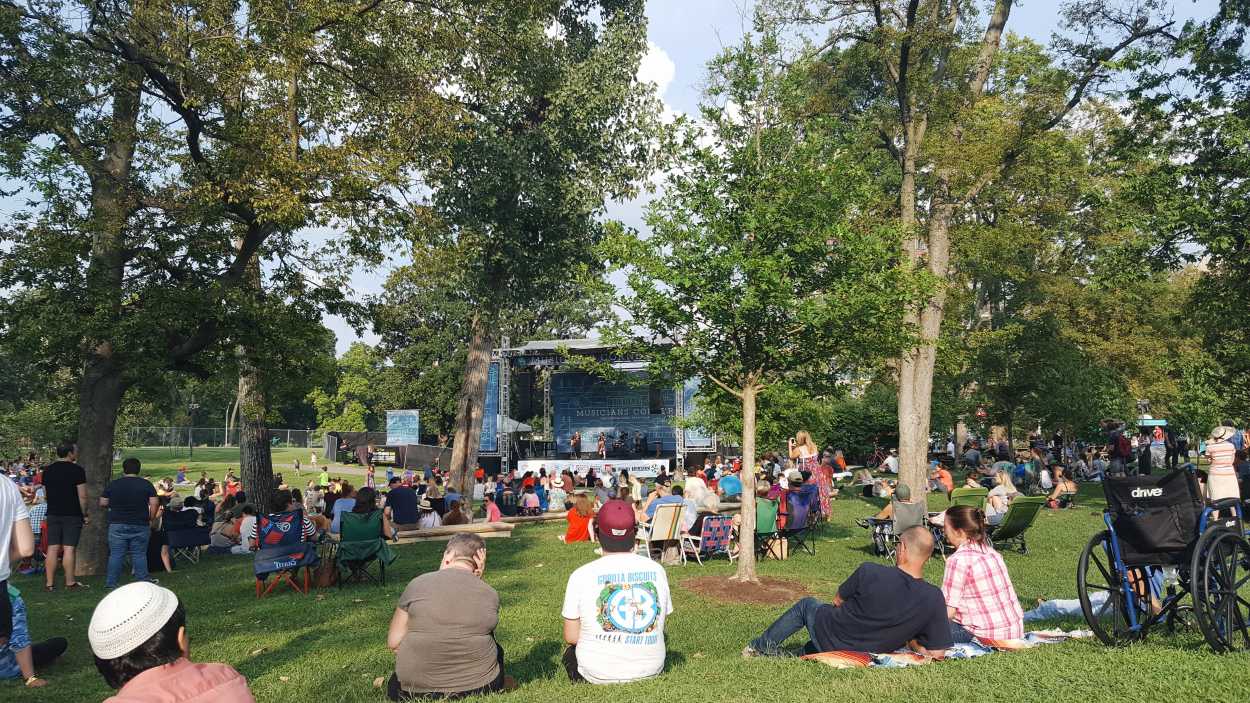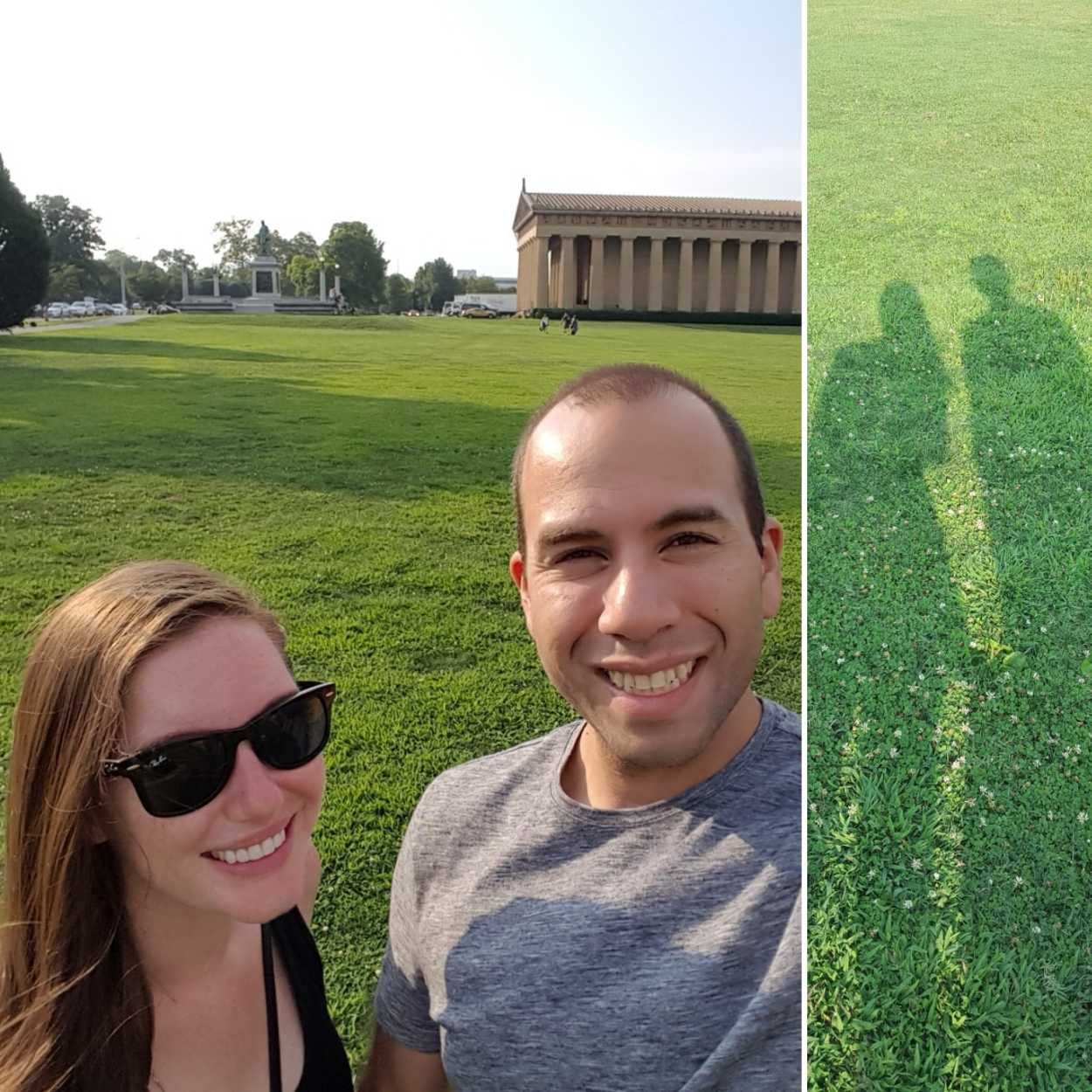 We didn't have long to stay, so we snapped a few pictures and headed back to the hotel for Happy Hour in the Concierge Lounge and to get ready for dinner at Husk. We'd dined at the Charleston location once before, and were very excited to give the Nashville outpost a shot. We were welcomed with personalized menus (that evening's full menu found here), and since the lighting in the restaurant was more conducive to a romantic dinner than photos of the food, I'll highlight what we ordered. For starters, we ordered the Crookneck Squash Johnny Cakes, which are essentially large cornmeal and squash pancakes. A pat of nasturtium compound butter was placed on the side of the plate. We also ordered the country ham which was accompanied by cheddar biscuits and pickled green beans and okra. We probably should have stuck to one, as both starters contained carbs, however I'm glad we took the opportunity to try both. For his main dish, Michael selected the Bear Creek Farm Beef, which was topped with charred onion jus, and came with roasted potatoes and corn pudding. I opted for the Bear Creek Farm Pork loin, which had a mixture of farro, chanterelle mushrooms, and pickled blueberries as the side. Both dishes were incredible, though I ended up leaving a fair amount on my plate. We were shown the dessert menu, but had to pass due to how large the portions were. We were each treated to a coupe of sparkling wine; a nice surprise to end our meal.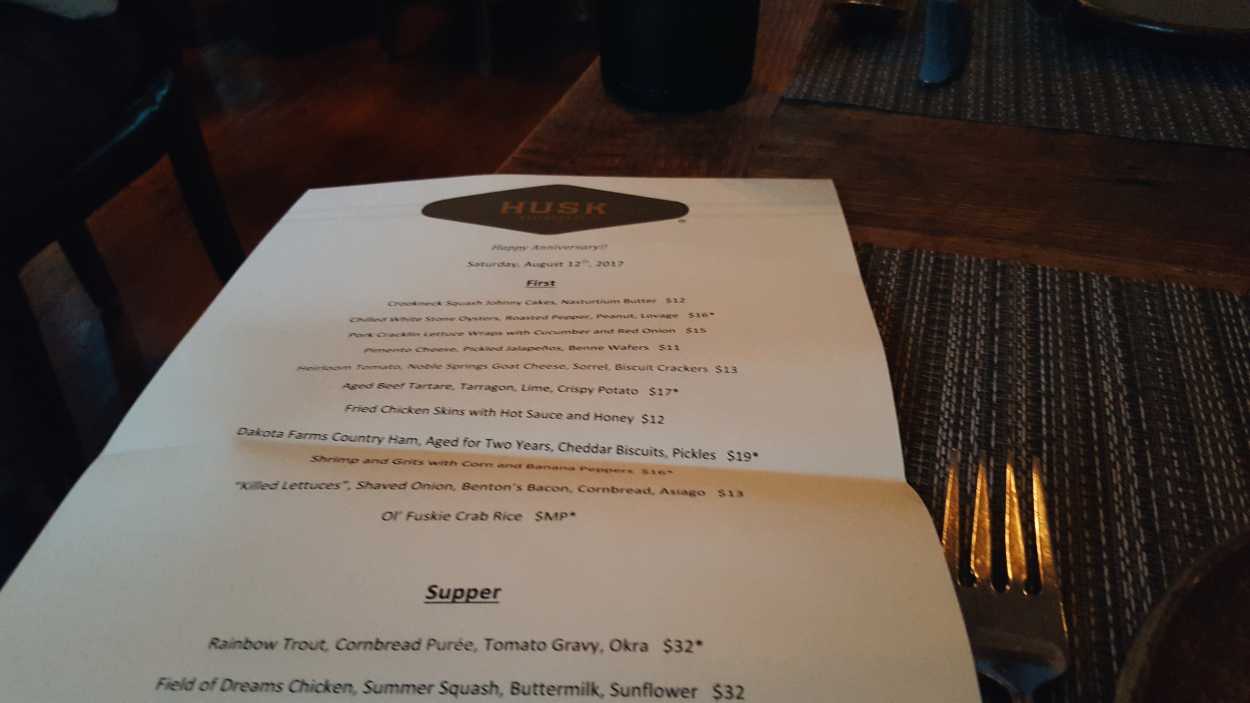 After Husk, our plan was to wander and find a good bar with cold beer and live music, however we could hear very loud music from the front steps of the restaurant. We followed the sound until we reached the Ascend Amphitheater where the All American Rejects and Dashboard Confessional were playing. You weren't really supposed to stand outside the gate and watch, but there would be no missing any live act on that stage from the outside. We listened for a song, and continued our night.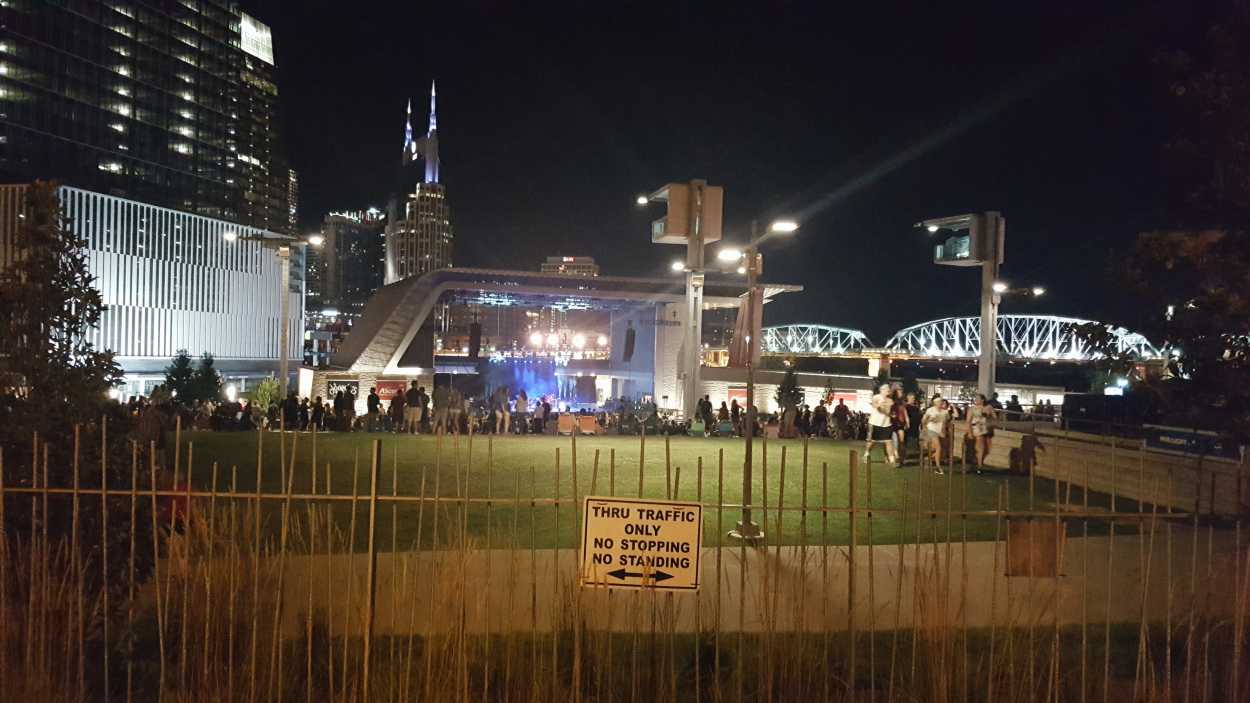 We then popped into HQ, an arcade bar. The drink prices were pretty high, however there was no cover charge and all of the arcade games were free. I think I surprised Michael with my video game skills, despite rarely playing them.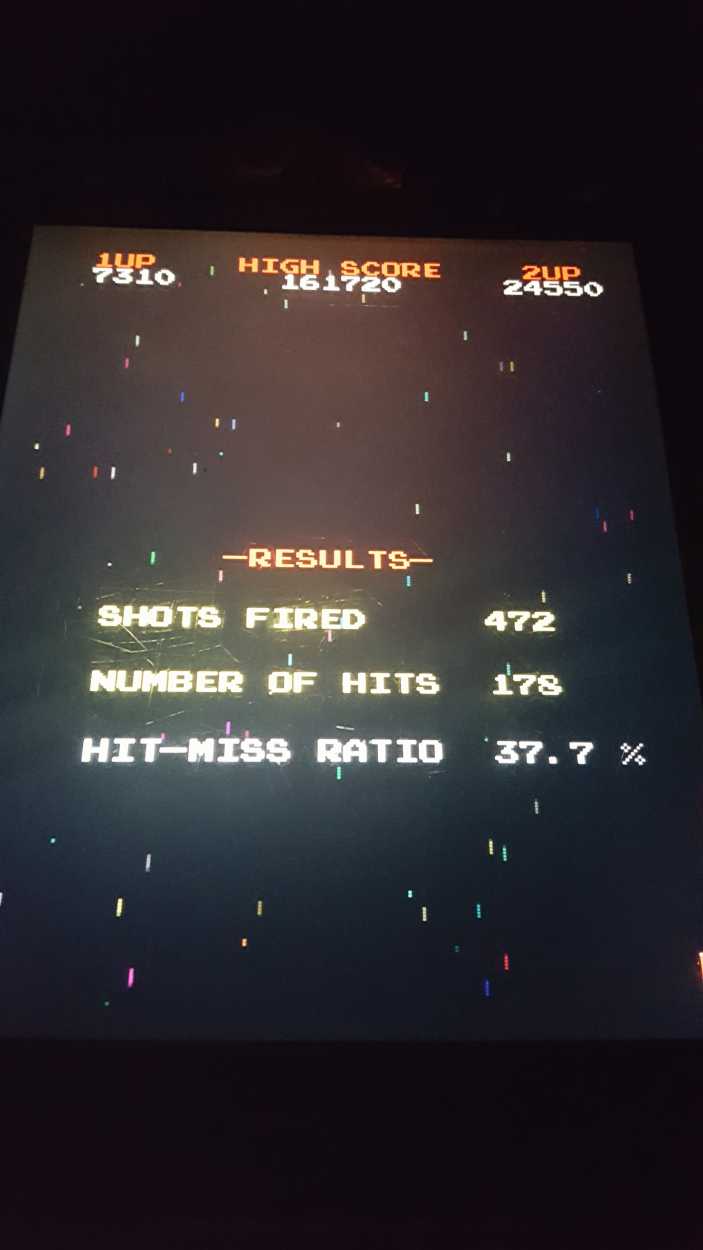 After spending an hour or so at HQ, we walked down Broadway, the main drag with lots of bars and music, and as I feared, drunk and rowdy tourists.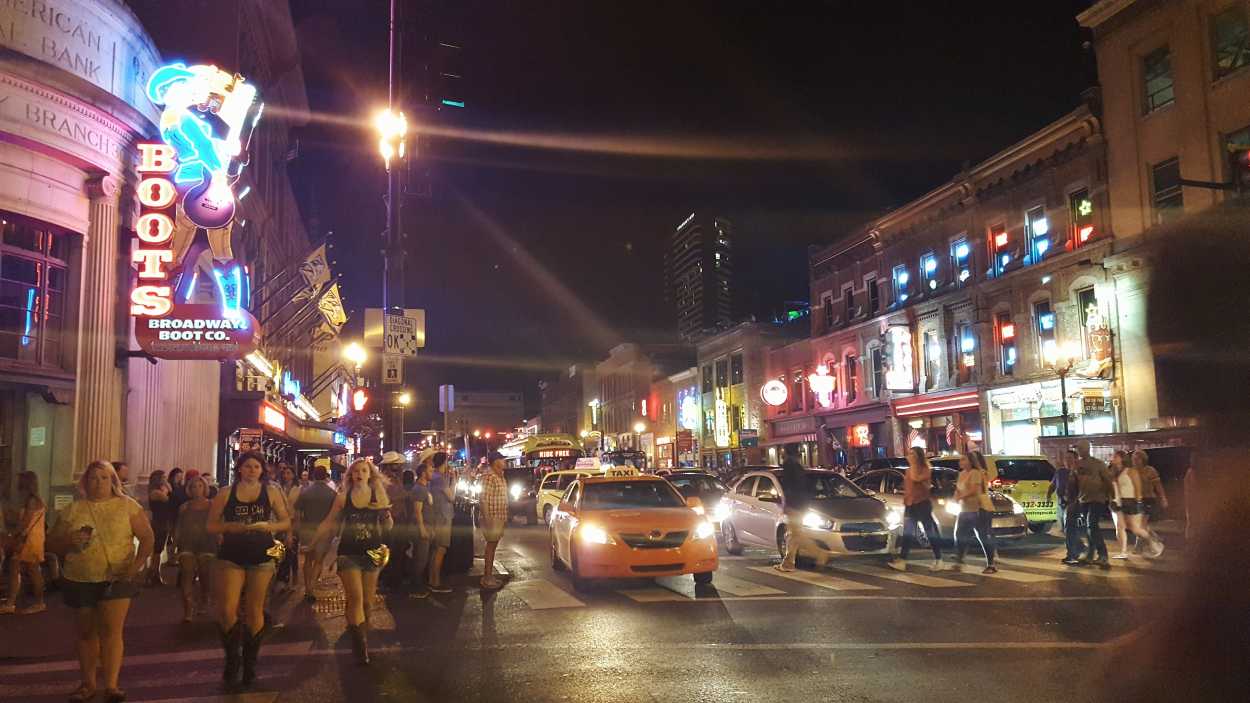 We kept walking, hoping we would find the perfect place up ahead. We kept walking until we realized we'd almost walked two miles and were back over by our hotel. One place nearby looked promising after an internet search, but the band was packing up as we arrived, and we decided it was time to turn in. I guess that means we just have to go back, right?
The next morning we were up early-ish and grabbed some fruit and pastries from the Lounge before taking the hotel's free car service out to get coffee and visit the other UAL over in Hillsboro Village. We thought we'd head into Fido for a cup, but the line was way, way long. Instead we grabbed a delicious pour-over and espresso with milk (only in Nashville have I ever seen this term used on the menu) at Revelator Coffee. With full energy restored we shopped but left this UAL empty-handed, and walked back to the hotel to pack, check out, and check our bags again. We took the car service back toward downtown to have brunch at Saint Añejo. We put our name on the list, and took the opportunity to wander around The Gulch.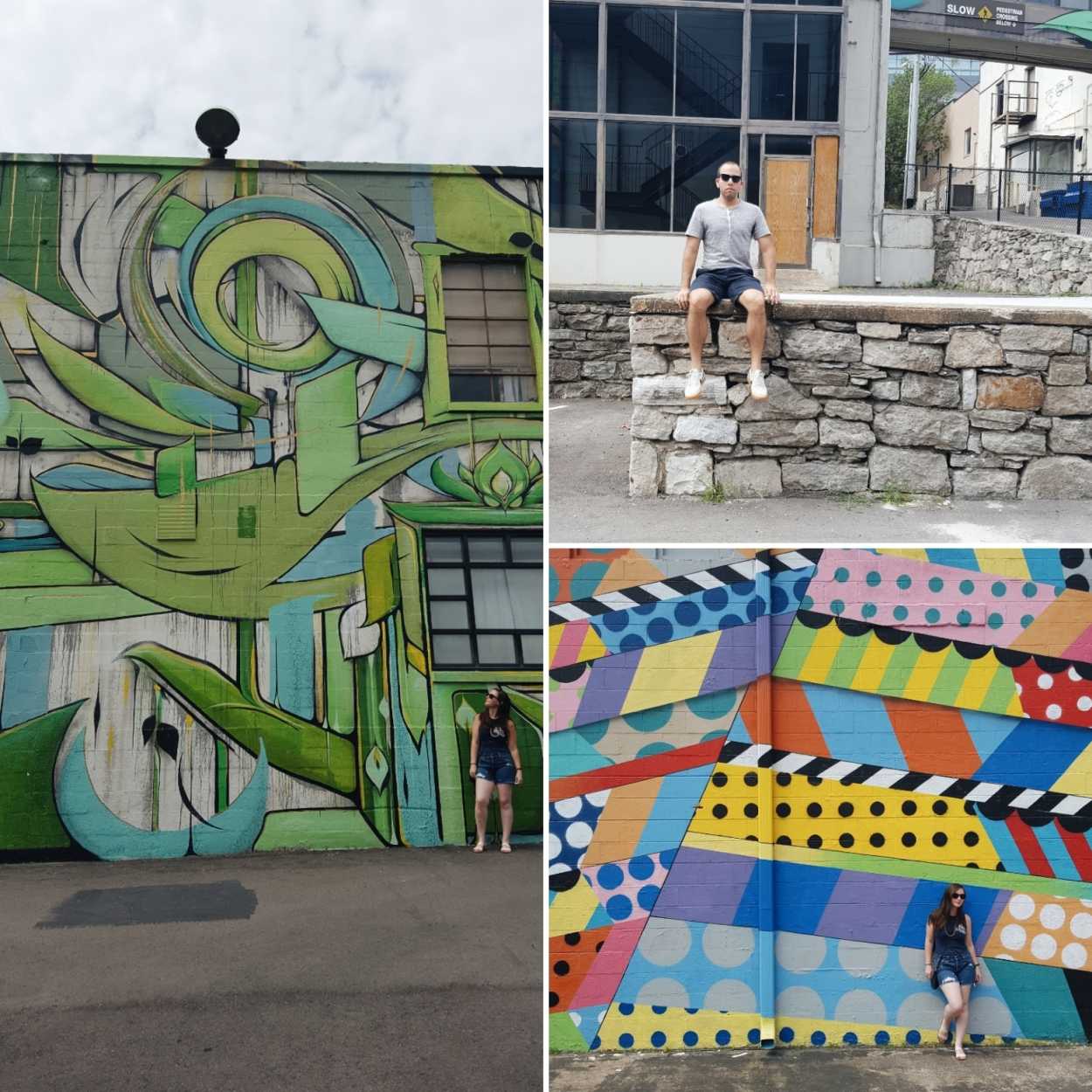 We hadn't received a text yet saying that our table was ready, but we headed back over anyway. I supposed we had perfect timing, as though our table wasn't ready, two seats became available at the bar which then became ours. We ordered a jalapeño cornbread with queso to share (such a weird combo but SO good), and Michael ordered the chimichanga while I went with the breakfast burrito with chorizo. We both were very happy with our selections.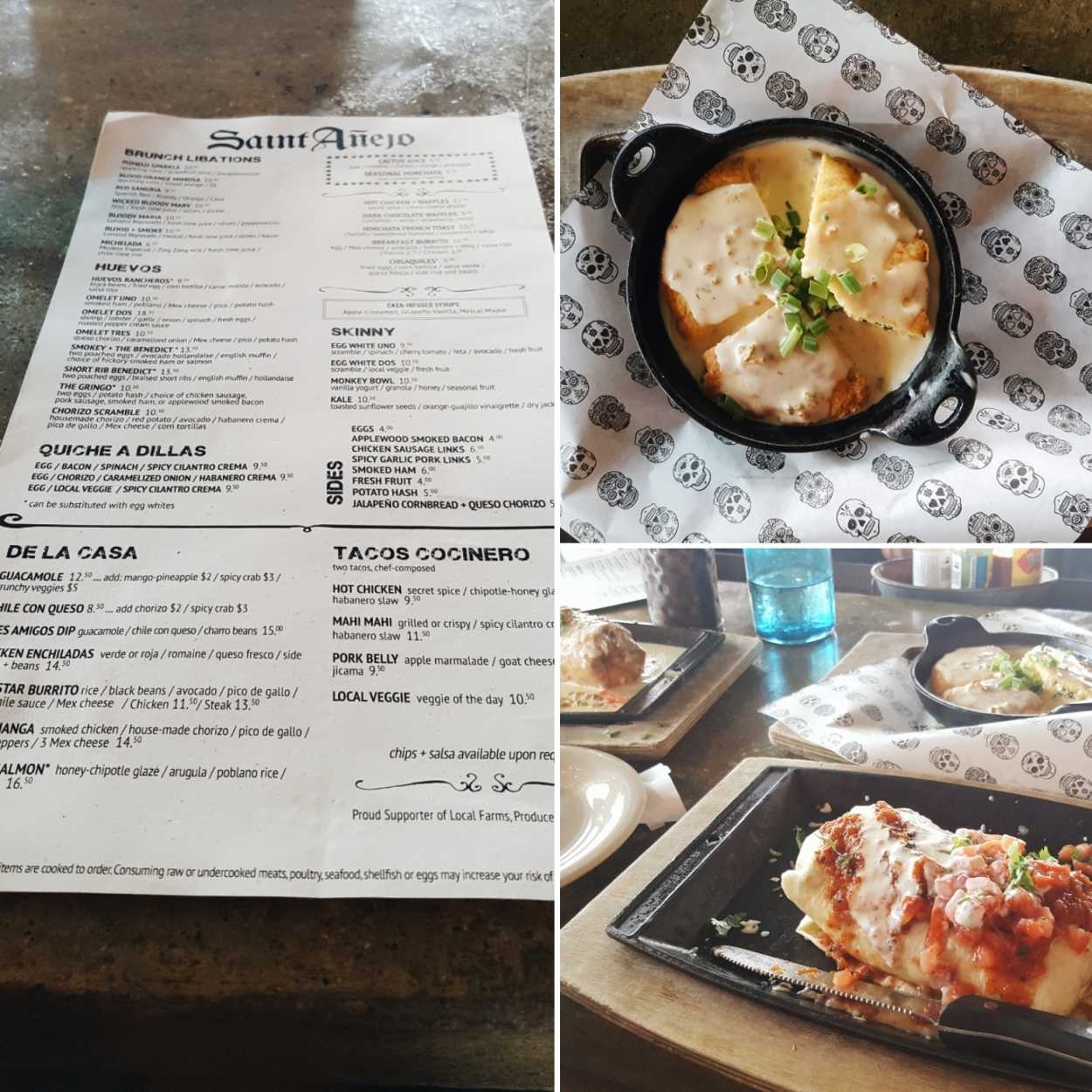 After brunch we took an Uber over to the 12 South neighborhood, which was jam-packed on this Sunday morning. We took the time to head into some shops, such as Ceri Hoover, White's Mercantile, and imogene and willie (Josette jeans, you will be mine one day). Though we really weren't hungry yet, we couldn't pass up the Honeybear donut at Five Daughters Bakery.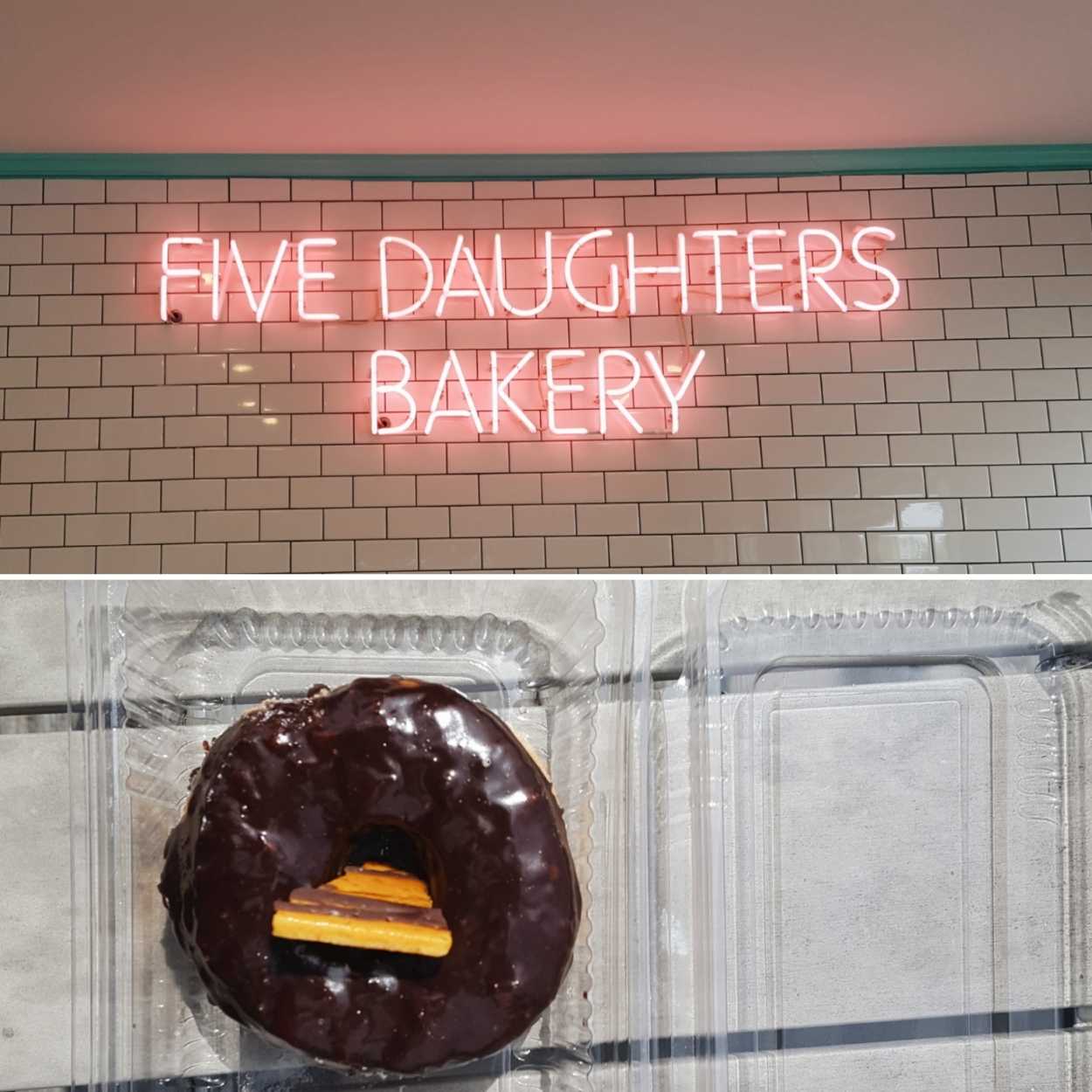 The only thing left to eat before heading home was Tennessee barbecue, and for that we hit up Martin's downtown location. We shared the whole hog barbecue tray, which came with two sides (we got mac & cheese and broccoli salad), but the meat was really the star of the show. I'd heard great things about their beer garden, so after eating we headed upstairs to check it out before picking up our bags at the hotel and heading back to the airport.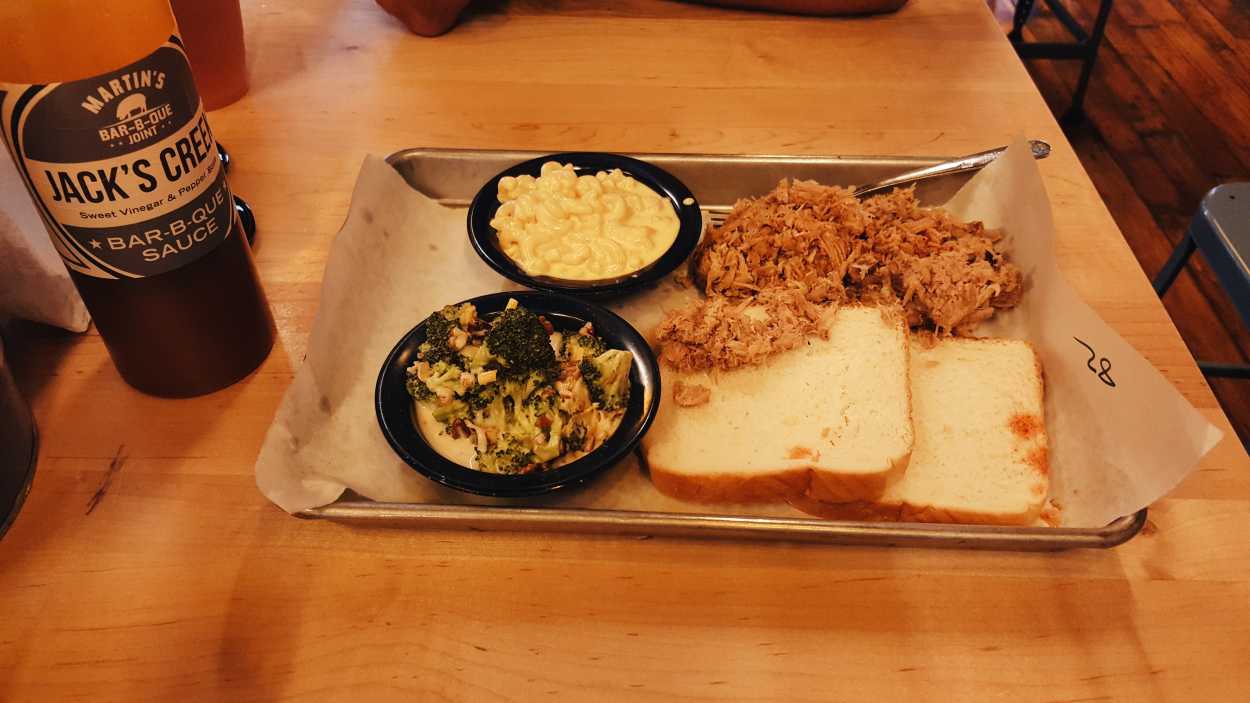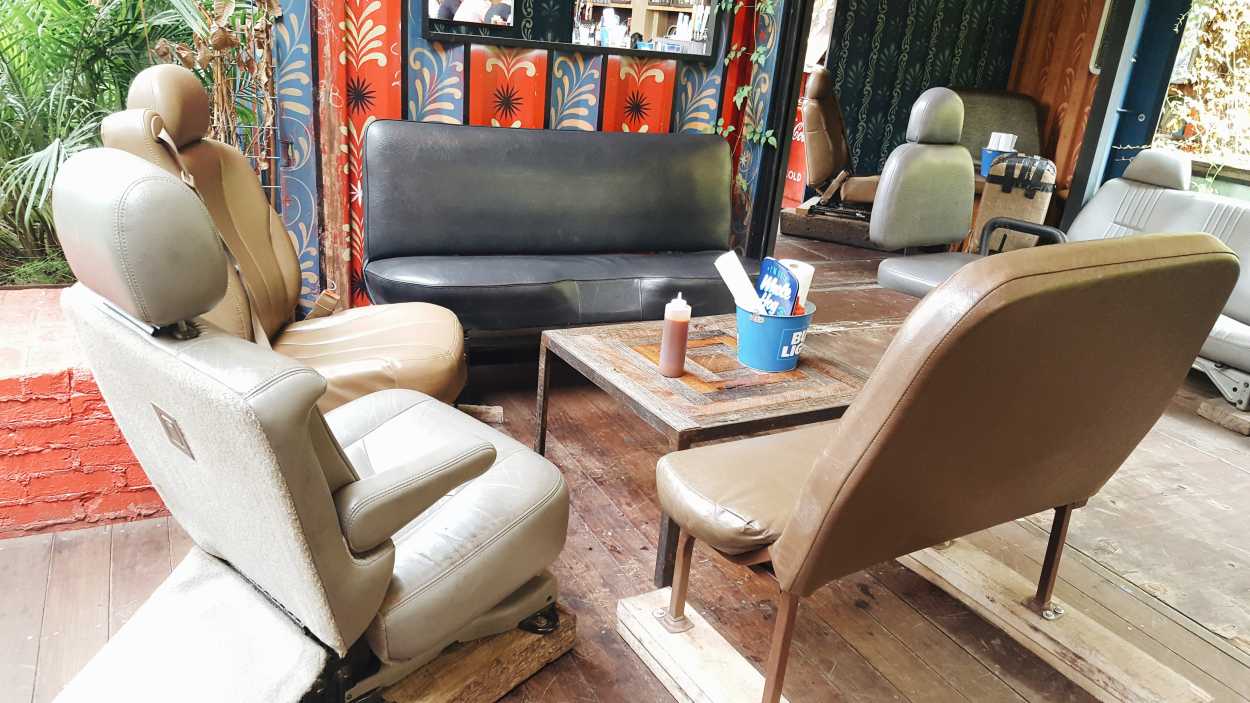 All that remained of course, was writing postcards while waiting for our flight to head home.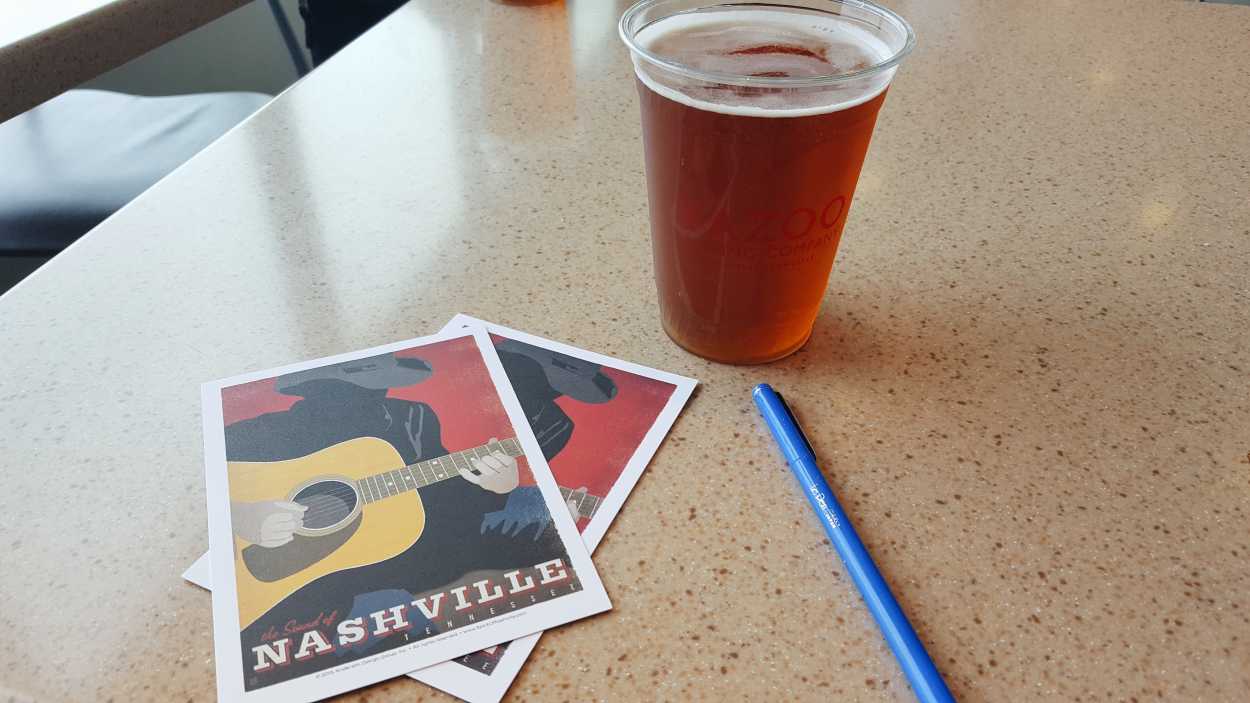 ---
Have you ever been to Nashville? What things did we miss (so we can go back!)?