Christmastime in New York City is busy, crowded, and expensive. Last year at this time in December, we took a 6:00 a.m. flight out of Florida with our return flight booked for 8:00 p.m. the following evening. We spent $150 each for plane tickets, $320 on a one-night reservation at the now-defunct Hotel Dumont, and $160 on two tickets to see the Rockettes (plus meals at places both thrifty and not). It was an outrageously expensive two days in the city, for us at least. We were exhausted by the end of it, surviving on the city's energy rather than sleep.
But it was magical.
We got to see and do all of the things I'd dreamed of as a kid, peering into the storefront windows, watching the famous Rockettes' kick line, exploring the Christmas markets, seeing the Rockefeller tree, and walking through the red, green, and white-lit city in the snow.
After dropping our luggage we headed for the Great Northern Food Hall for Scandinavian holiday pastries and walked through the small holiday market within Grand Central Station.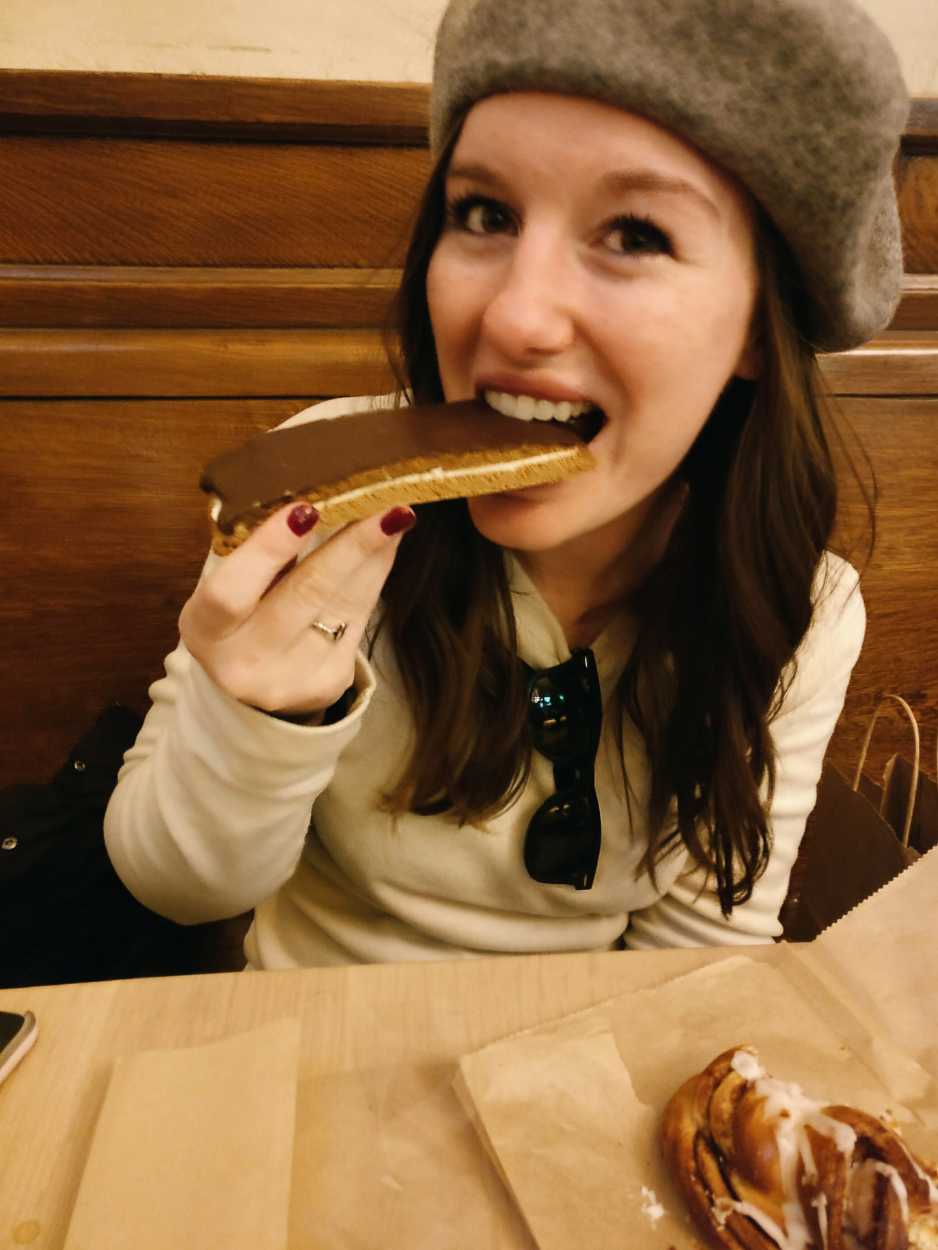 In between holiday shopping for friends and family at places like Everlane's Cashmere Cabin pop-up, Sockerbit, Dover Street Market, and Scandinavia House,  we stopped at the big-name department stores to see their holiday window displays. No matter the time of day, the sidewalks surrounding the stores are crowded, which makes it difficult to linger. (Update: 2017's displays can be found on the New York Times site).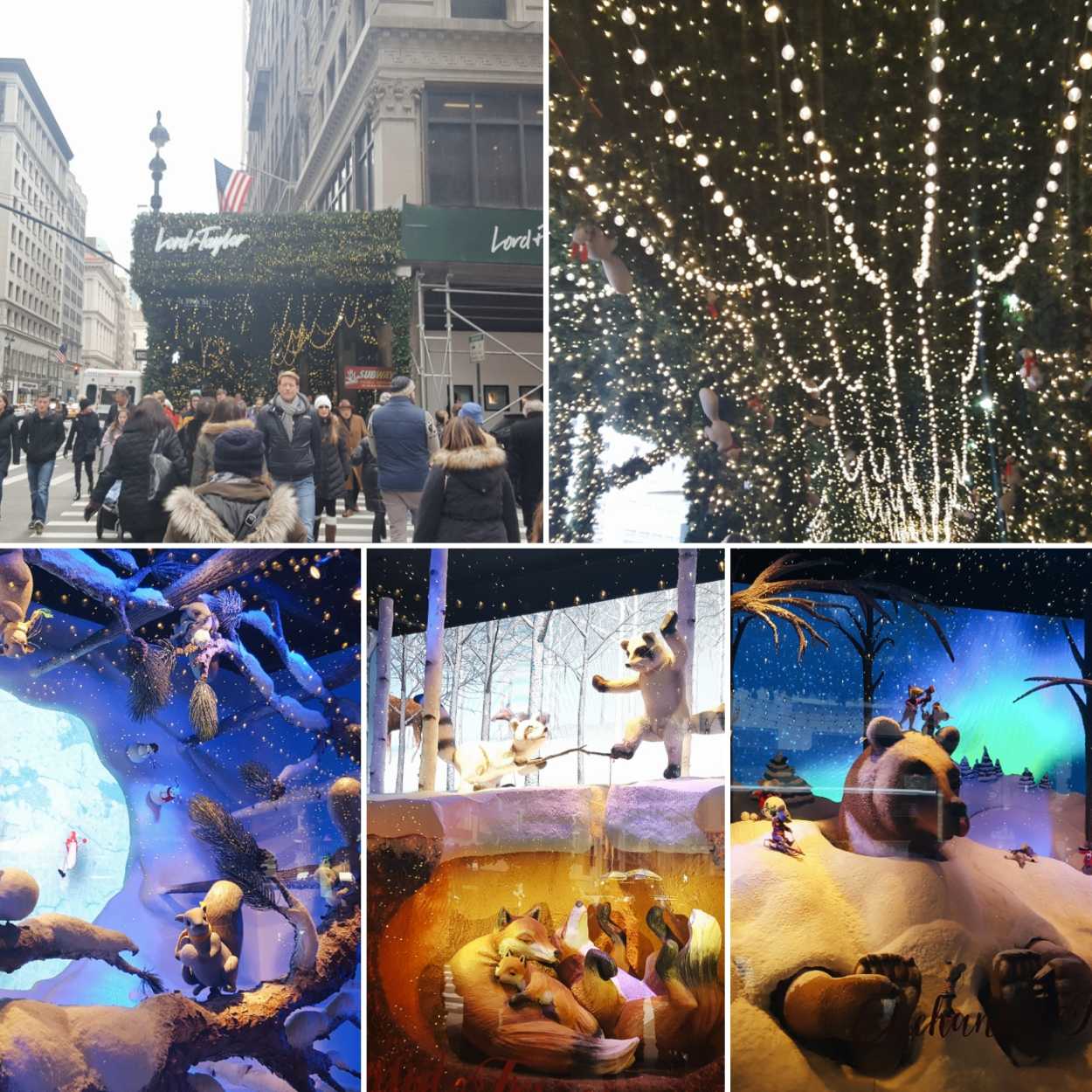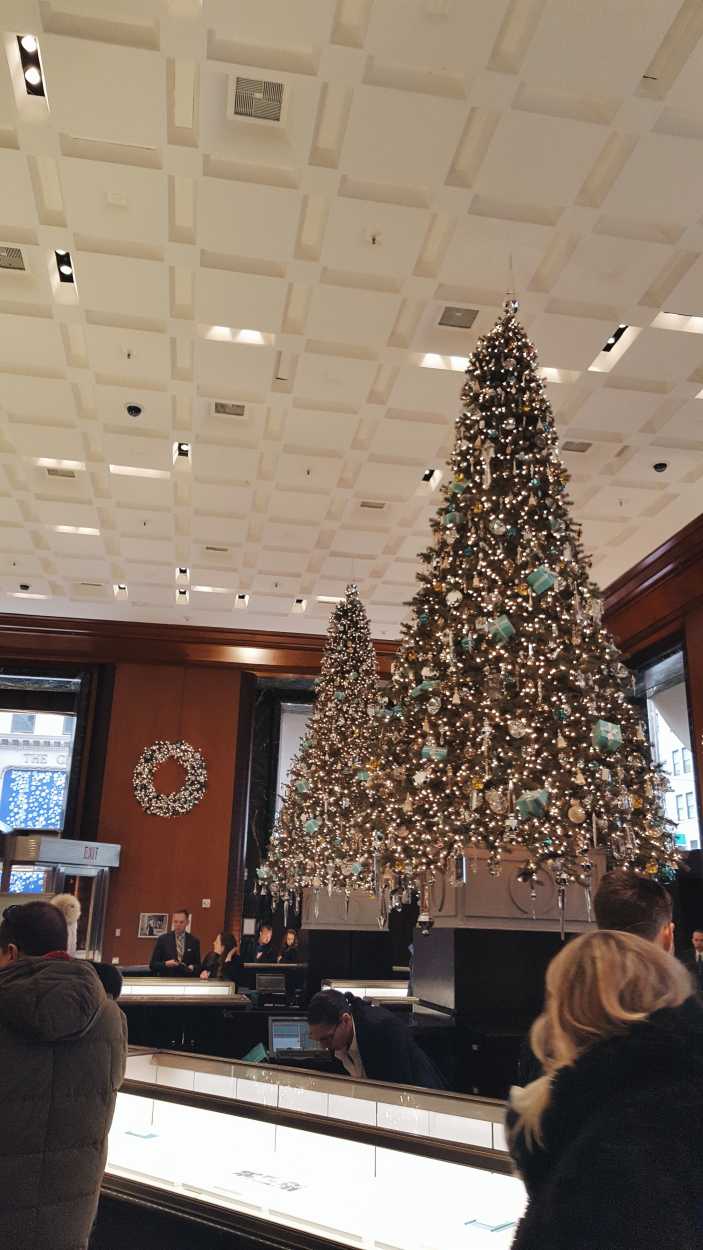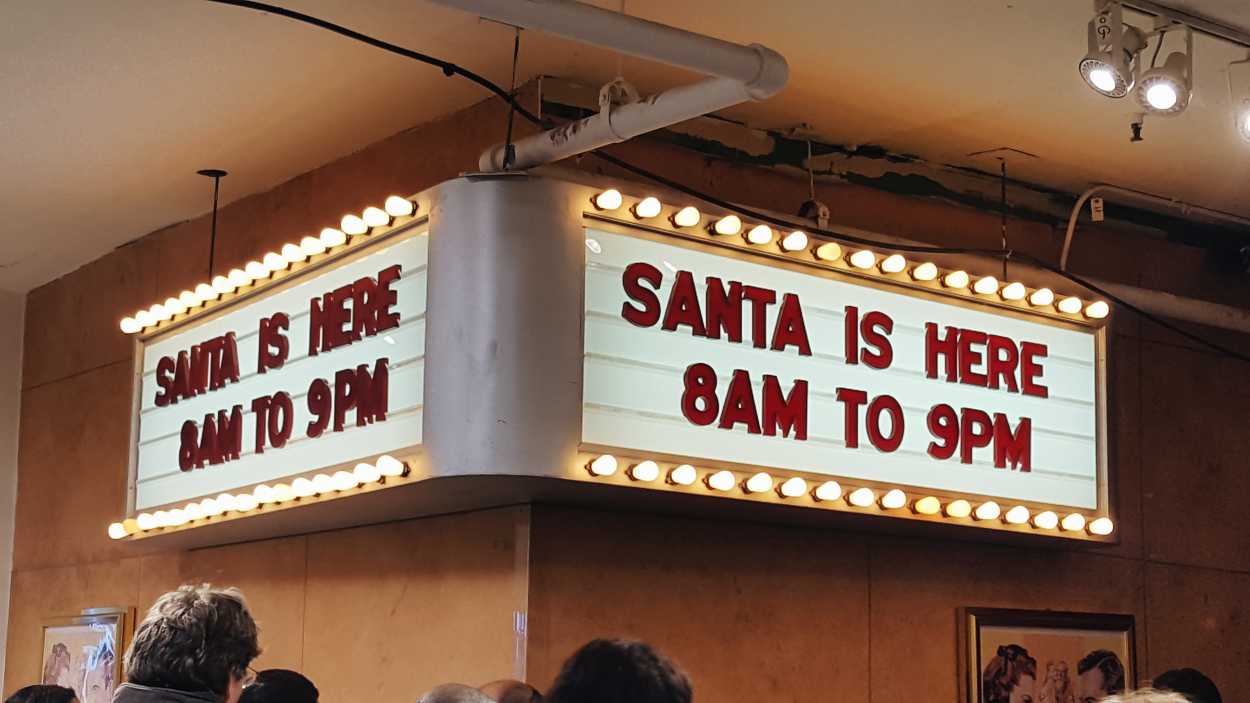 We'd also made reservations at the recently-opened Augustine and Le Coucou, which meant we had a schedule to keep to. Throughout the weekend, we stopped at the other holiday markets located in Union Square, Columbus Circle, and Bryant Park (which was already open when we went to NYC last month!).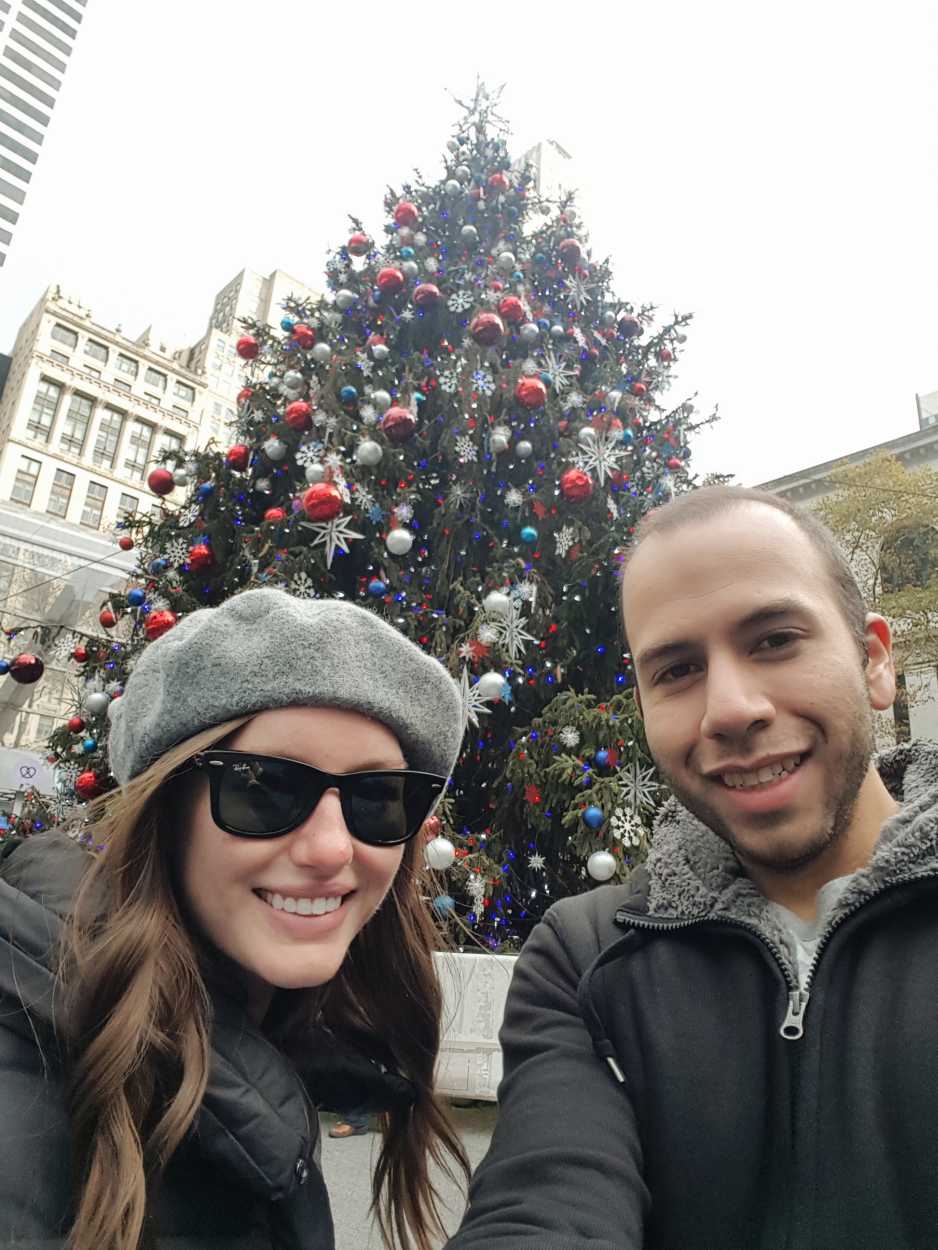 We ordered tickets to the final Rockettes Christmas Spectacular show of the evening, which meant we saved money (peak tickets cost more) but were exhausted by the time 10:00 p.m. rolled around. I had to wake Michael up several times during the show, and other kids around us were also nodding off. I'm glad to have finally seen the toy soldier segment in person.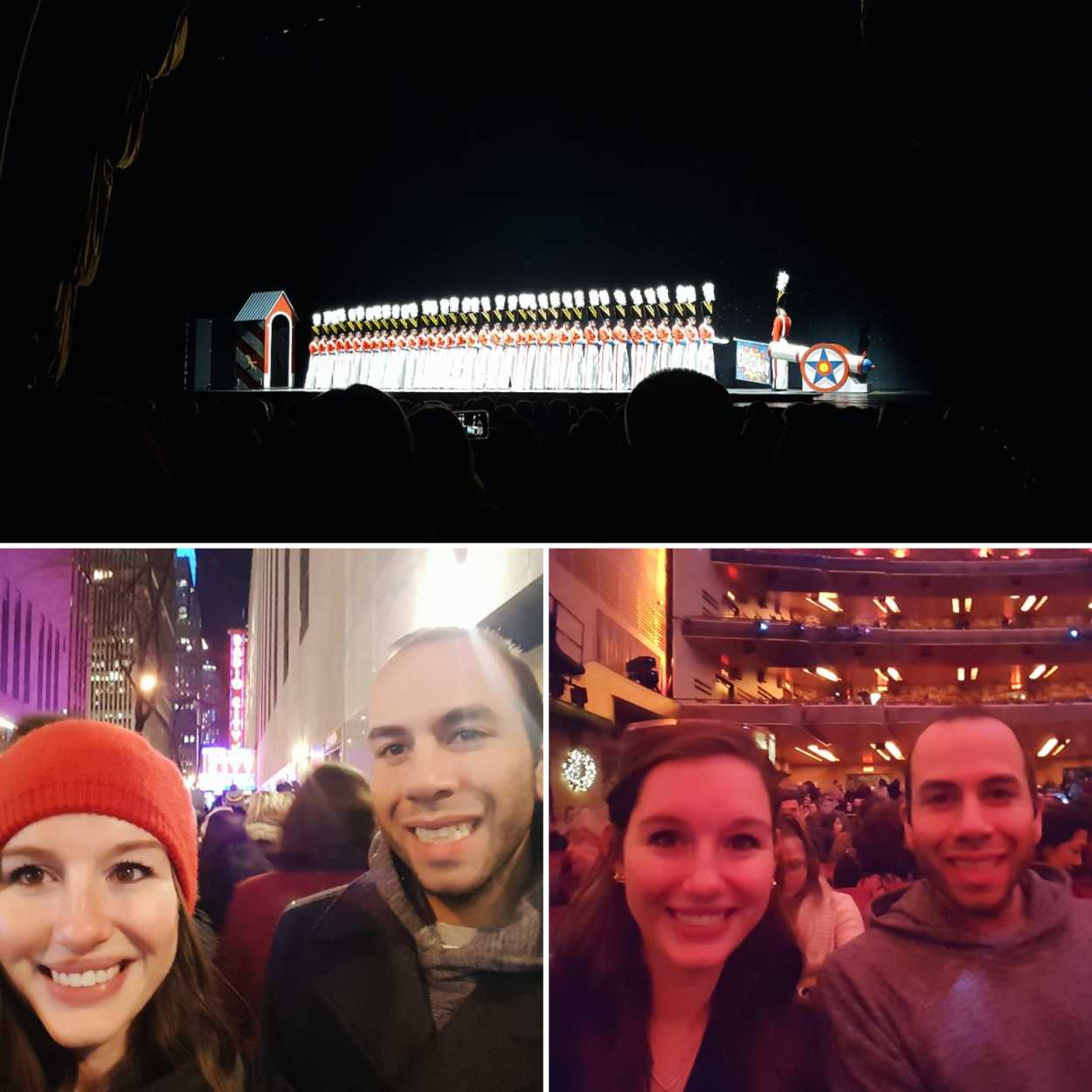 After the show we walked back out into the chilly air to see the Rockefeller Tree. Even close to midnight the surrounding area was thick with visitors. These are the type of crowds I dislike – groups of people who aren't paying any attention or courtesy to those around them, and also areas where pickpockets thrive. We quickly snapped a couple of not-so-great photos and ducked back out.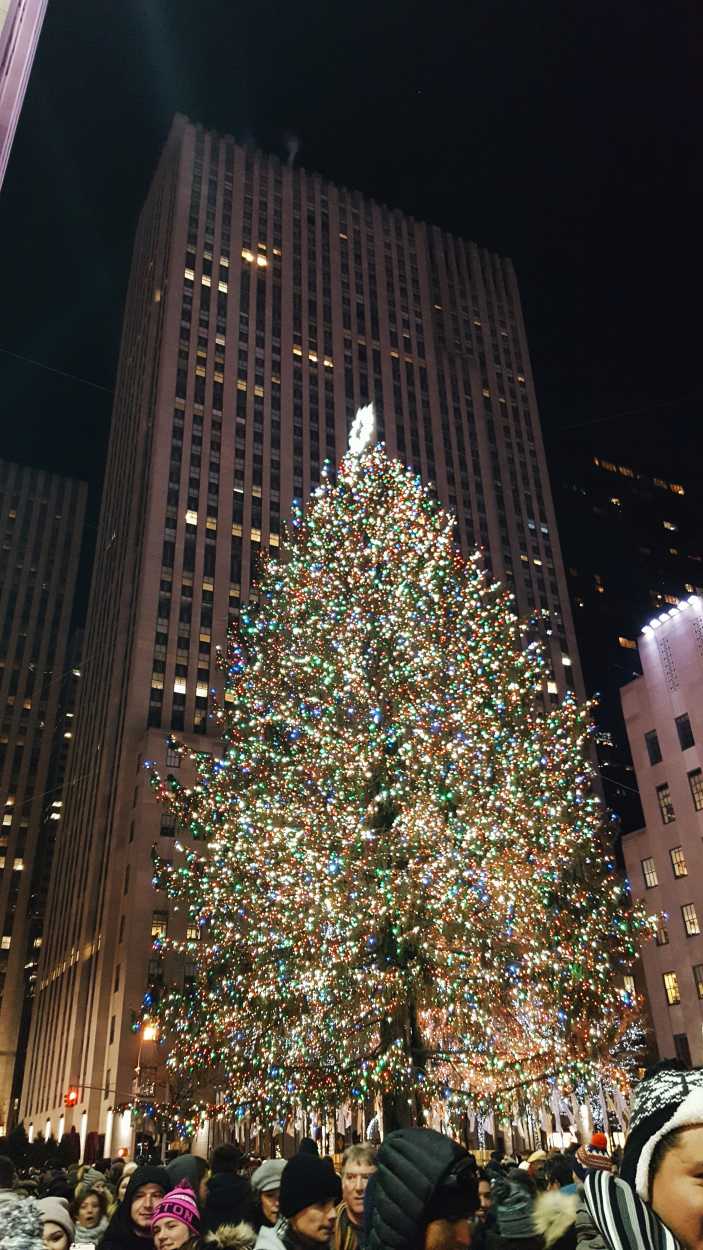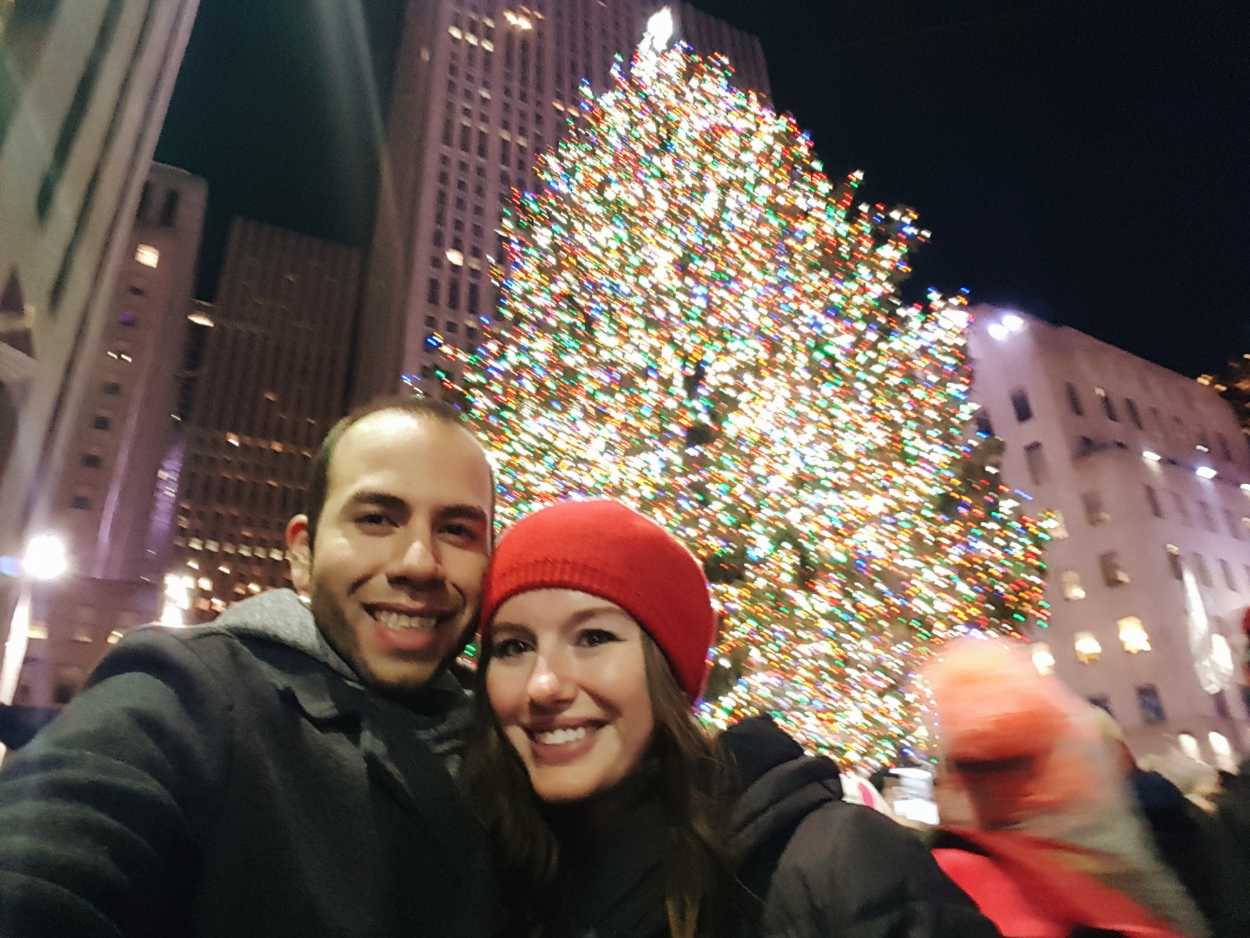 Our visit coincided with SantaCon, much to the disdain of the locals. The city was filled with people dressed up as Santa with the primary purpose of drinking all day and all night. We saw "Santas" drinking out of flasks at 8:00 a.m., stumbling throughout the street (with children saying, "Look, Mom, Santa!"), and barely hanging on to the handrails on the Subway. It was easy to see why certain neighborhoods complain about the masses crowding their streets.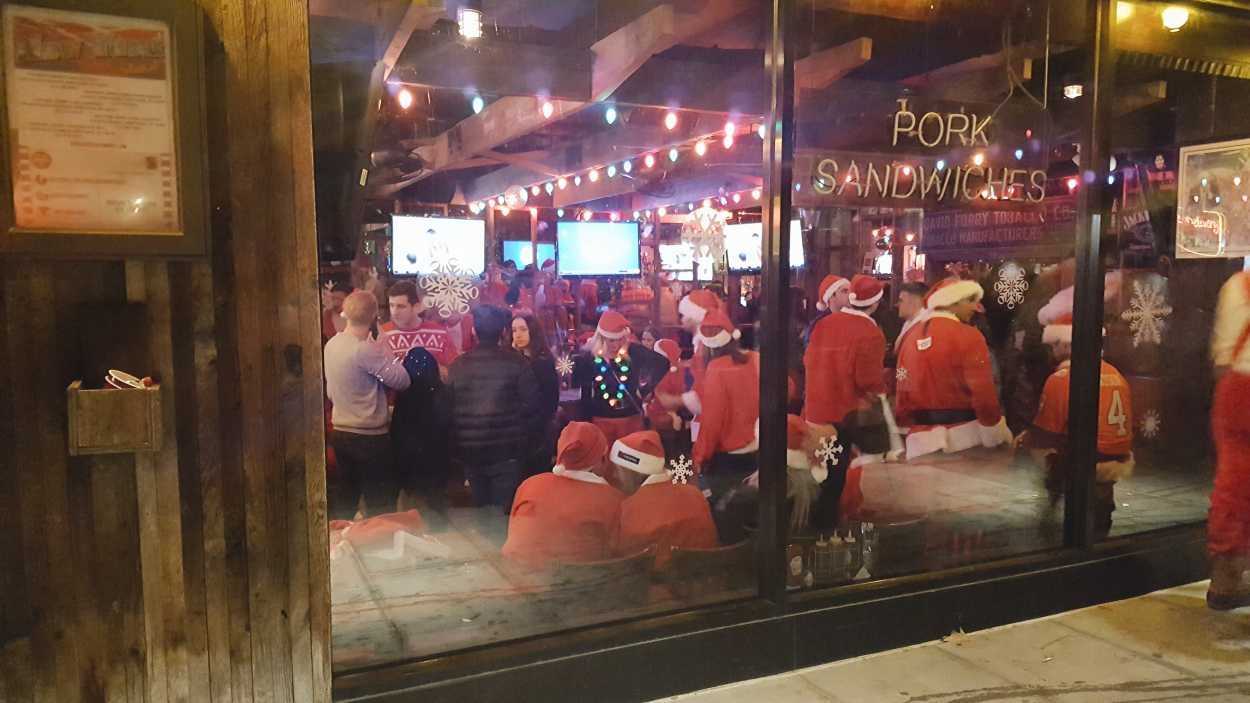 The following day with little timeline to keep (except for our flight home!), we wandered the city more, visiting the World Trade Center site and admiring the way the city's families practice holiday traditions.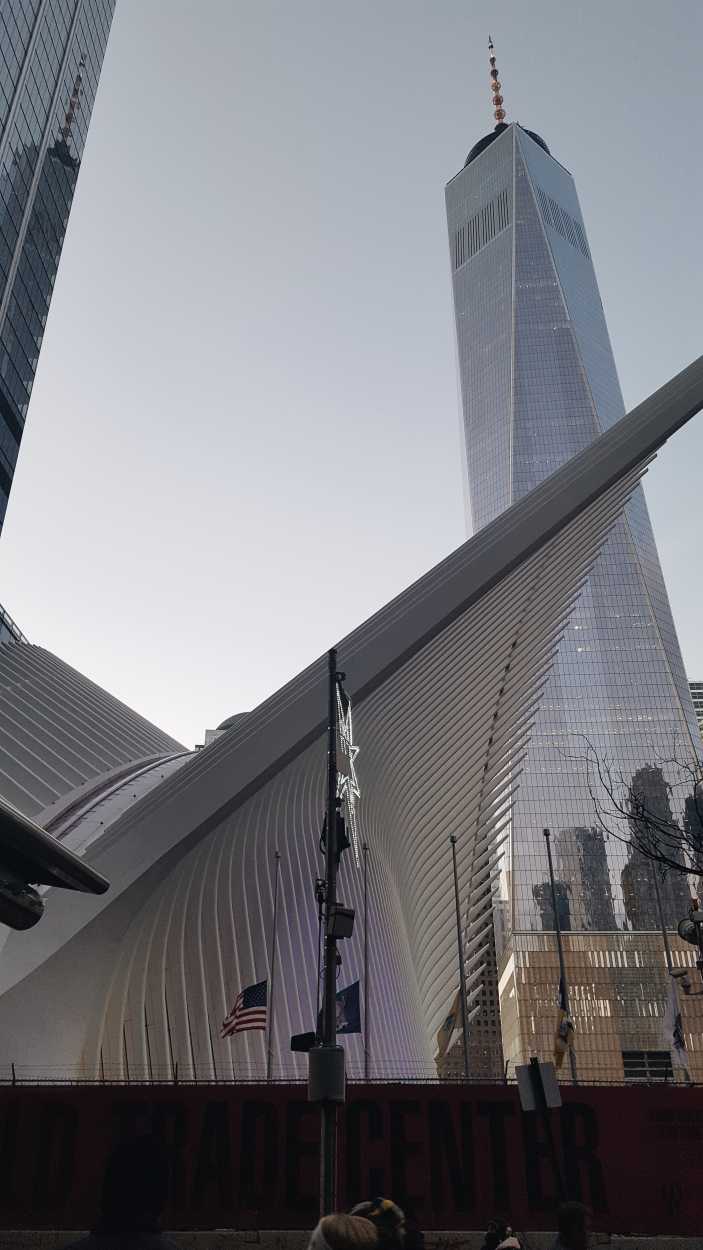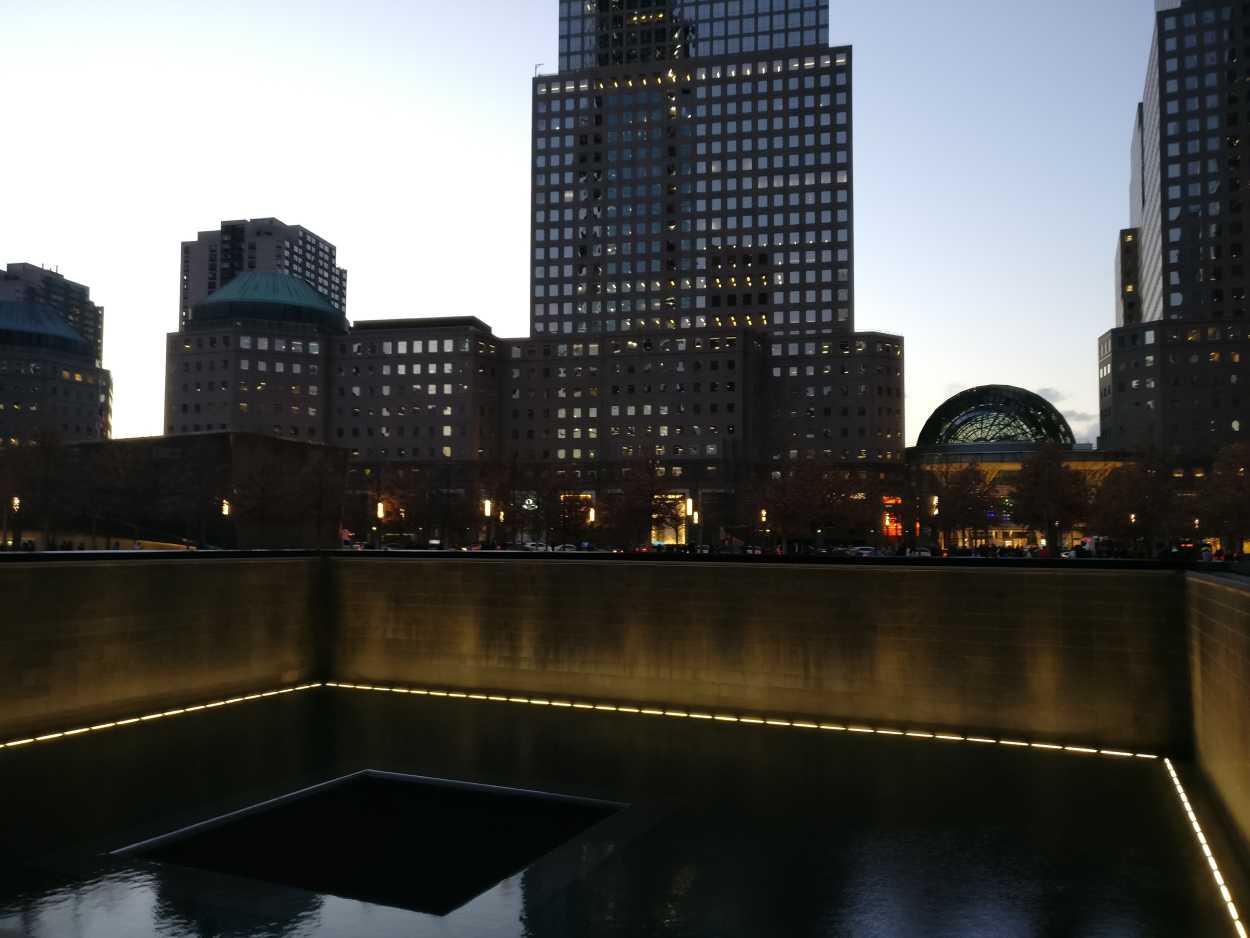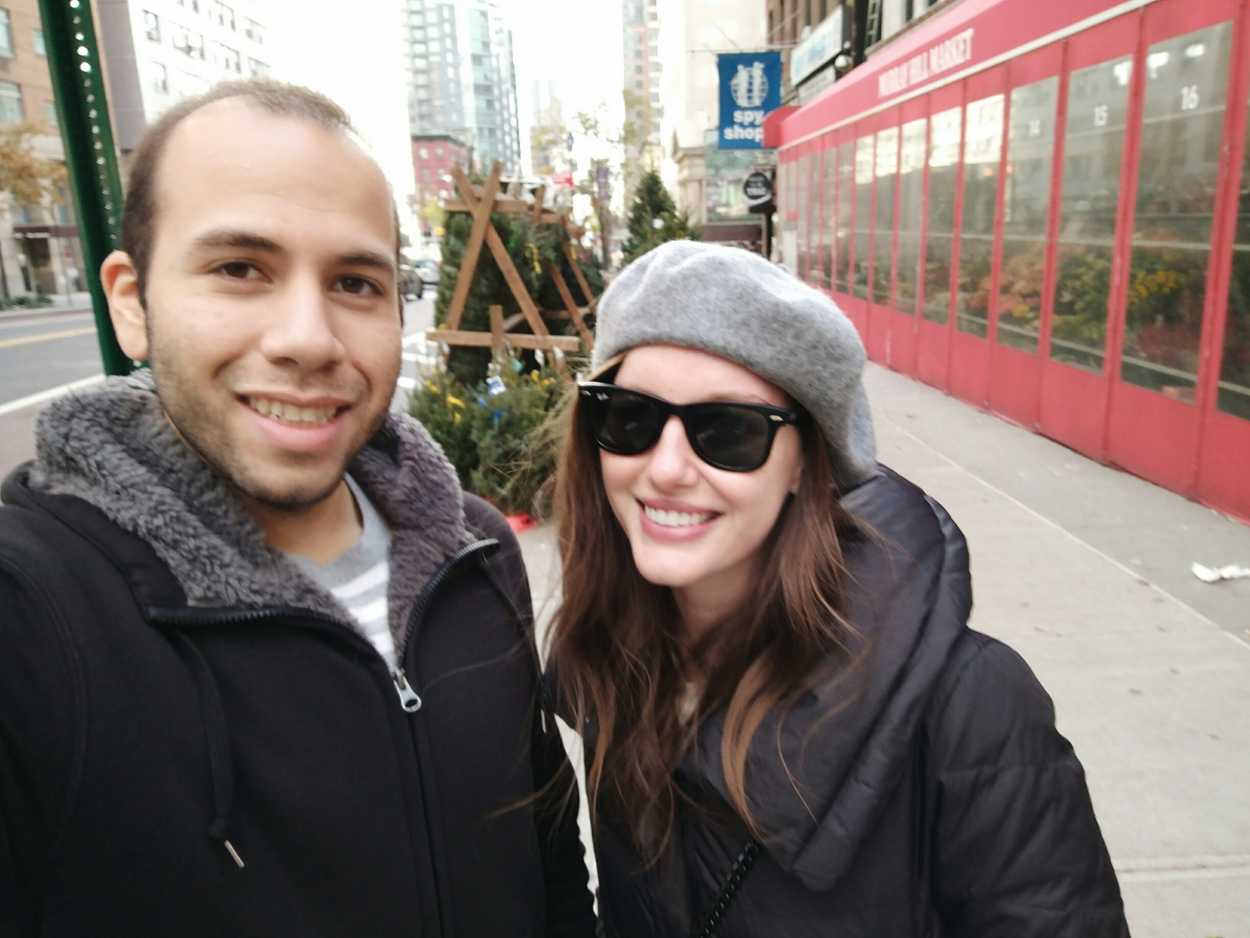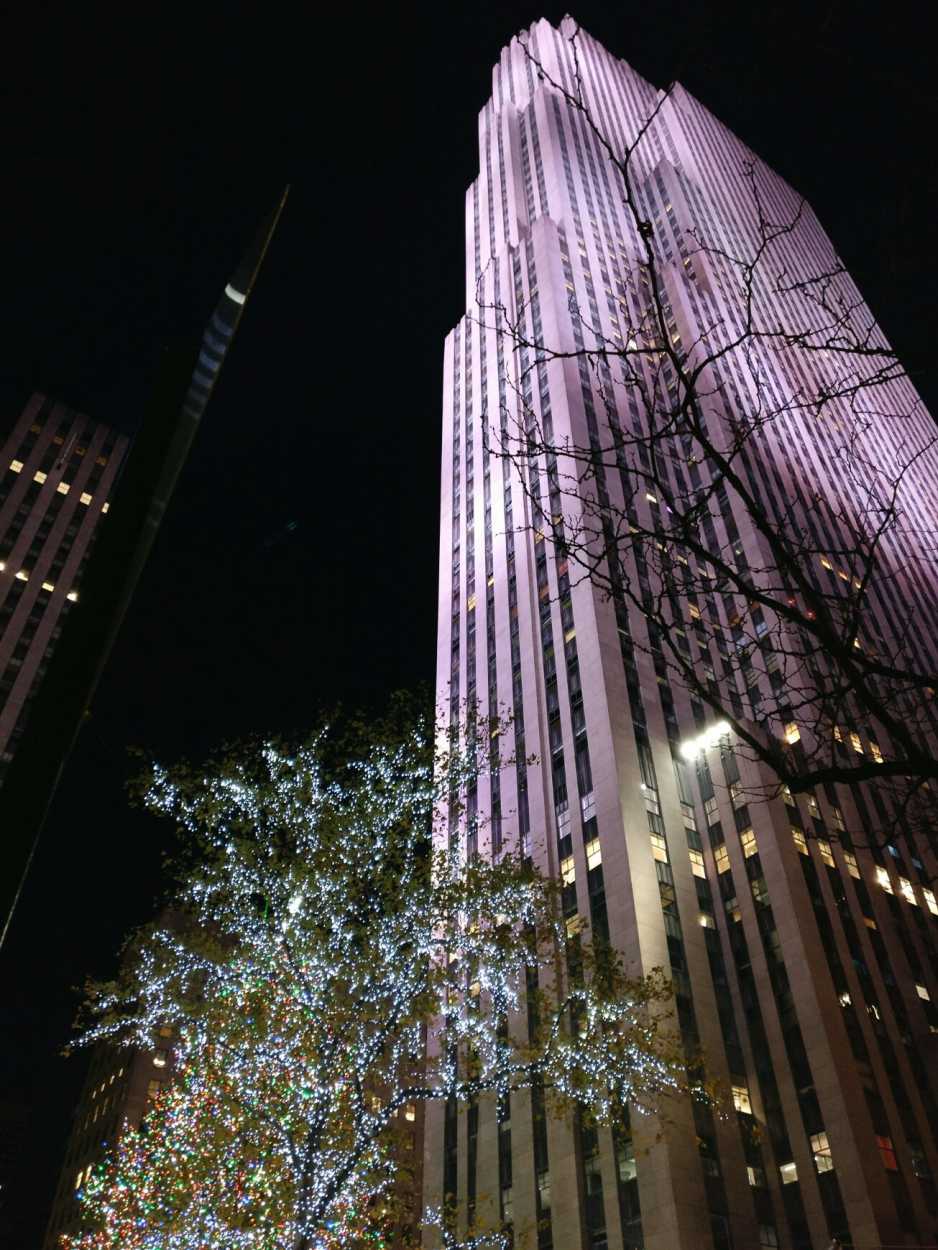 The most magical thing happened about an hour before we left – the city's first snowfall of the season. The temperatures dropped when the snow started, but we suddenly felt warmer than we did over the whole weekend.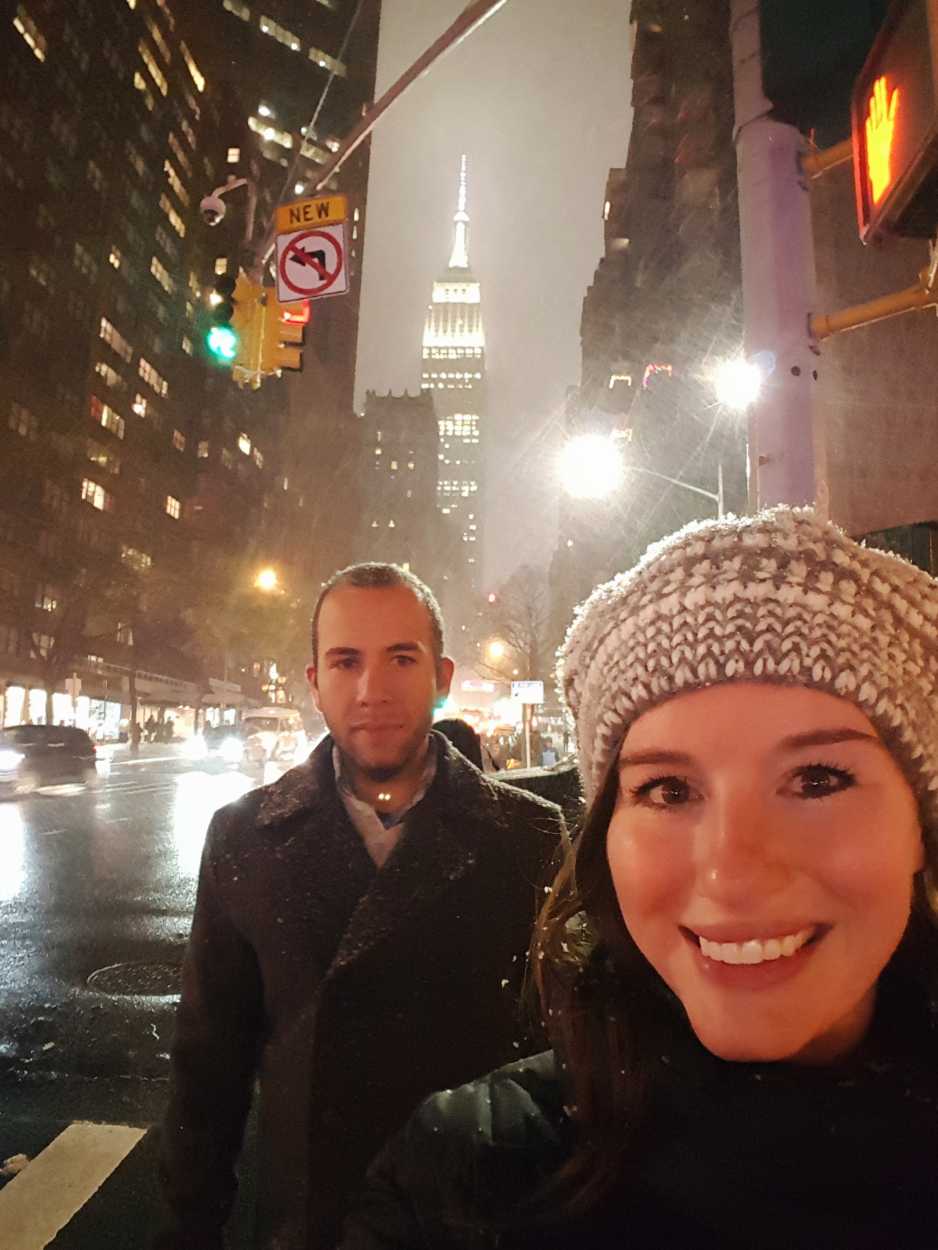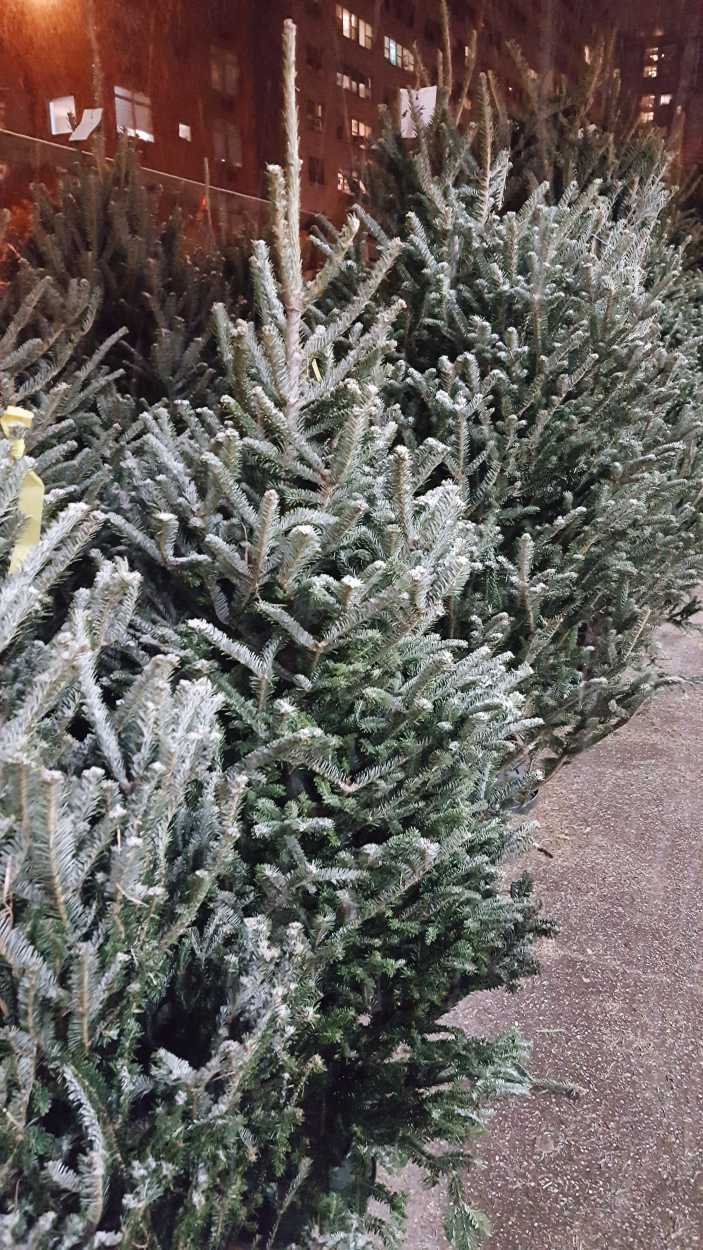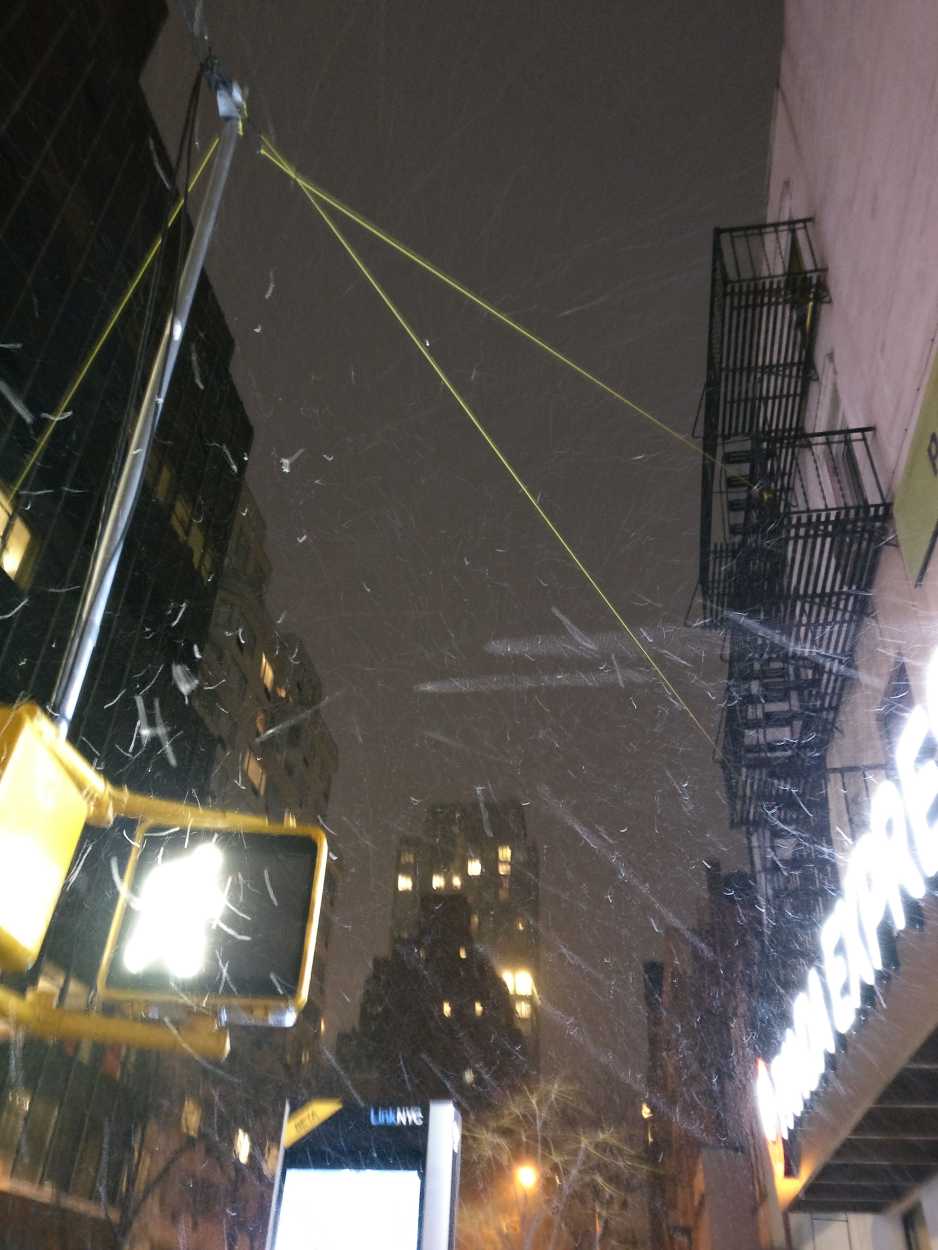 ---
If you go:
Prices are exceptionally high this time of year. Early in the month, flights are typically less expensive but hotels are pricey and flights get more expensive the closer you get to the holidays, yet some hotel prices are incredibly low during the last couple weeks of December (except right at Christmas and New Years. Normally we'll check Airbnb to save a little money, but when we really need the convenience of storing our luggage for a one-night trip, we'll stay at a hotel. Discounts are occasionally provided for Rockettes shows, and pricing varies by date and time. Save time and money by enjoying a fancier lunch and a lighter dinner later. Much of the "New York Christmas Experience" can be had for free: wandering, looking, smelling. I'm budget-minded, but if I think I'll regret not doing something later, I'll go ahead and pay for it. We couldn't have done any of this and bought each other Christmas gifts a few weeks later; instead we considered this our Christmas gift, and it was better than anything store-bought.
---
Have you ever visited NYC during the holidays?