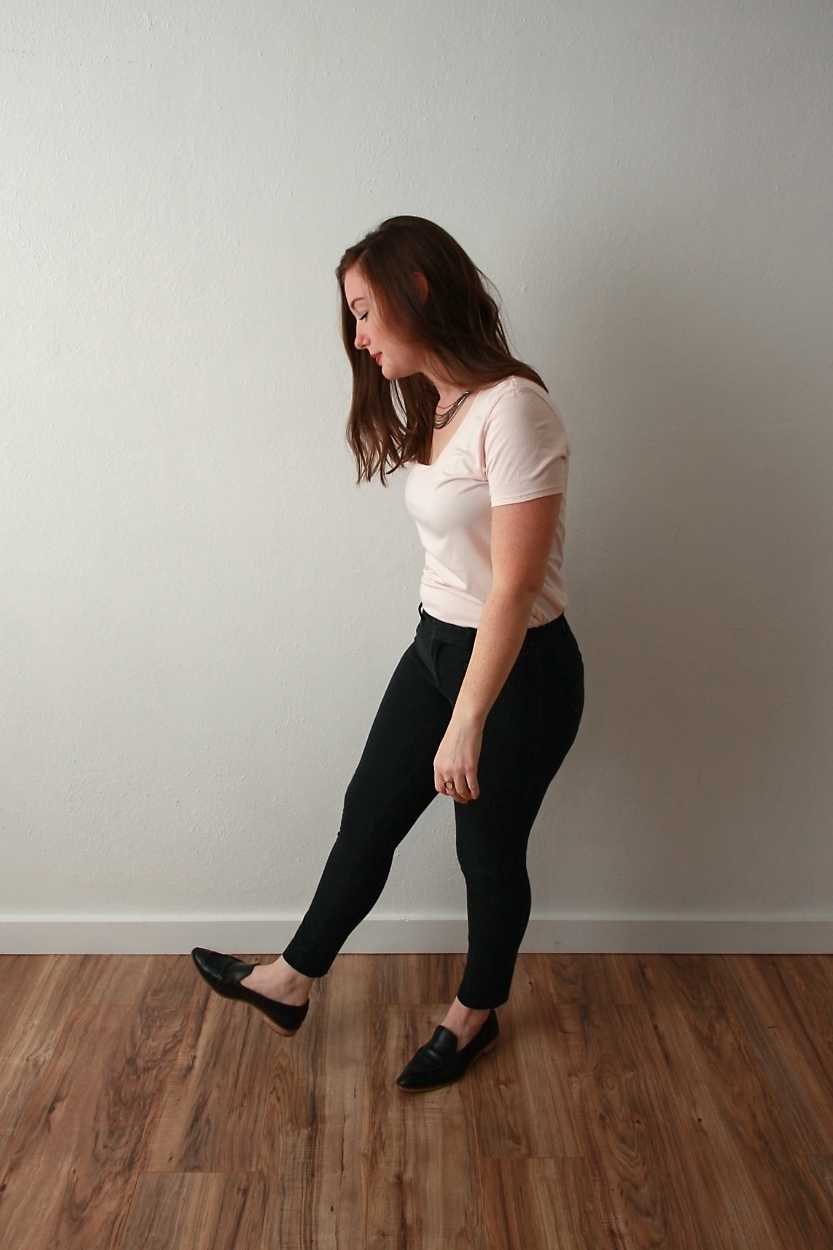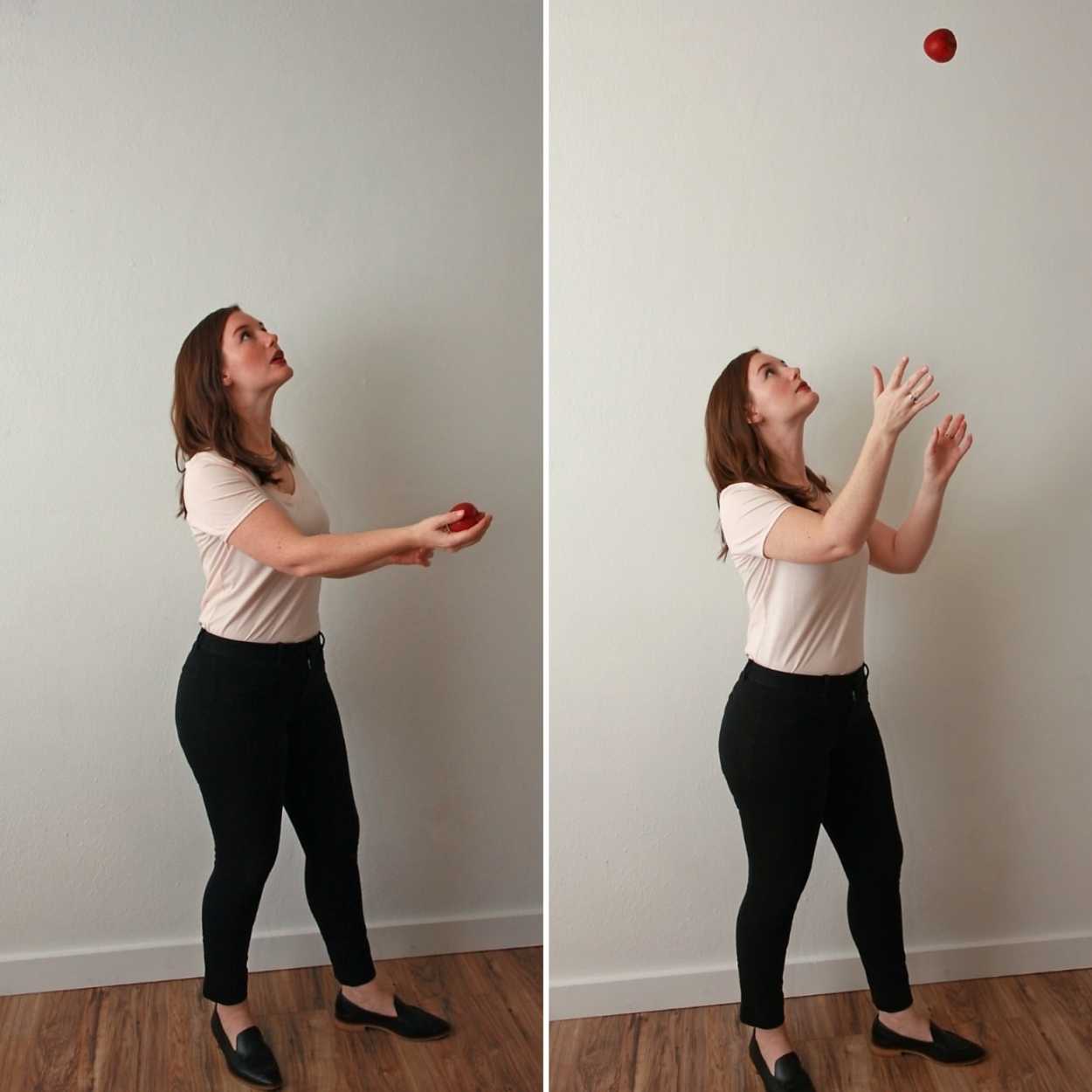 YOU GUYS. We're in the home stretch and the weather didn't reach into the 80s today! Well, there are still three days left before the weekend and we're supposed to warm back up again, but my Fall 10 x 10 challenge is nearly over. I'm still feeling like I could continue even after the ten days is over (maybe all I really need for work is ten items?), though I really am glad to have a few more things to mix in here and there. I'm also really looking forward to diving into richer tones for fall. I love all of the fall colors I'm seeing in my Instagram feed, but we still have summer-like days ahead, and with warm weather I think lighter tones (though all-black is a year-round color for me).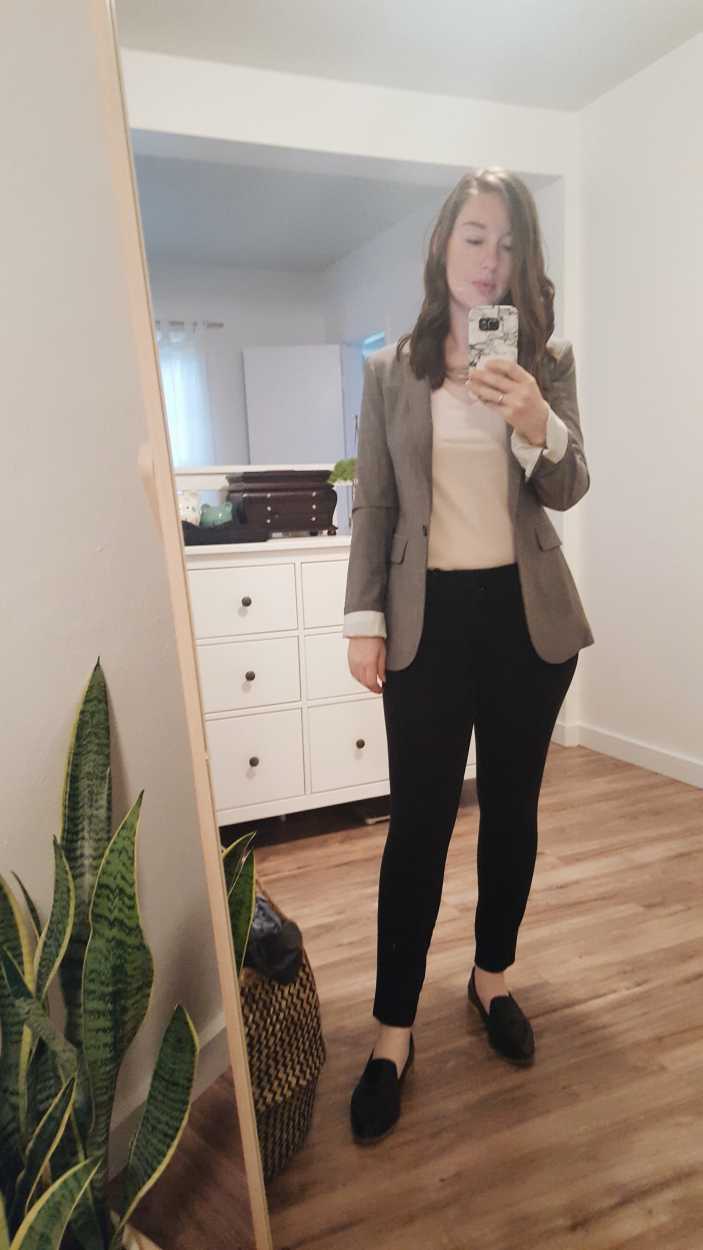 Today was a pretty normal Tuesday. I had my one-on-one meeting with my boss, spent time planning a retirement party for a coworker, and started working on a holiday program for our student organizations. After work, I stopped by the library to pick up my holds and receive my weekly scolding for having overdue books before heading home to change for Zumba (I lead such an exciting life, I know). By the time we're back from the gym and showered, we're usually too tired to do much else, so we settled in for some at-home cooking, Netflix, and reading before going to sleep to do it all again tomorrow.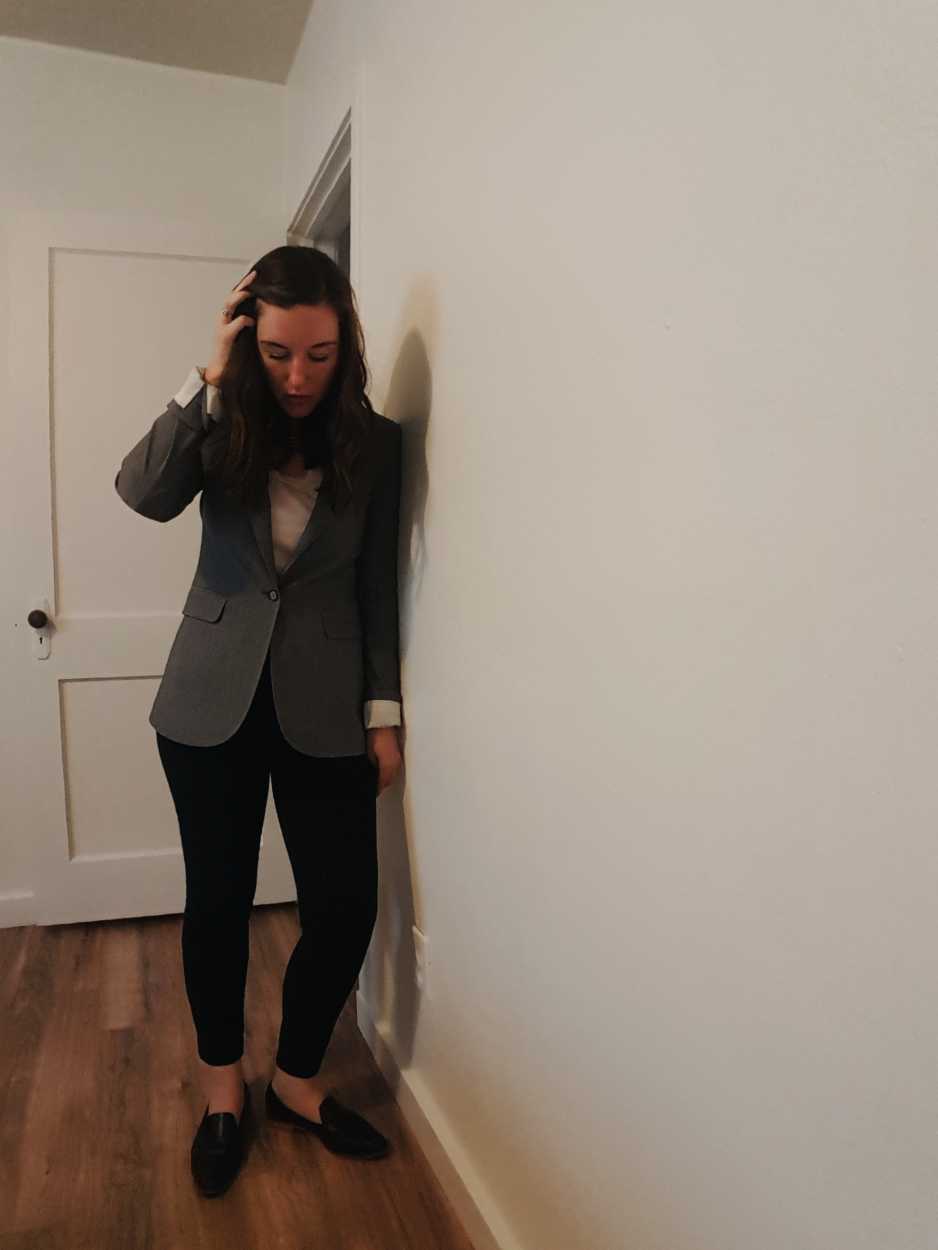 ---
Outfit Details: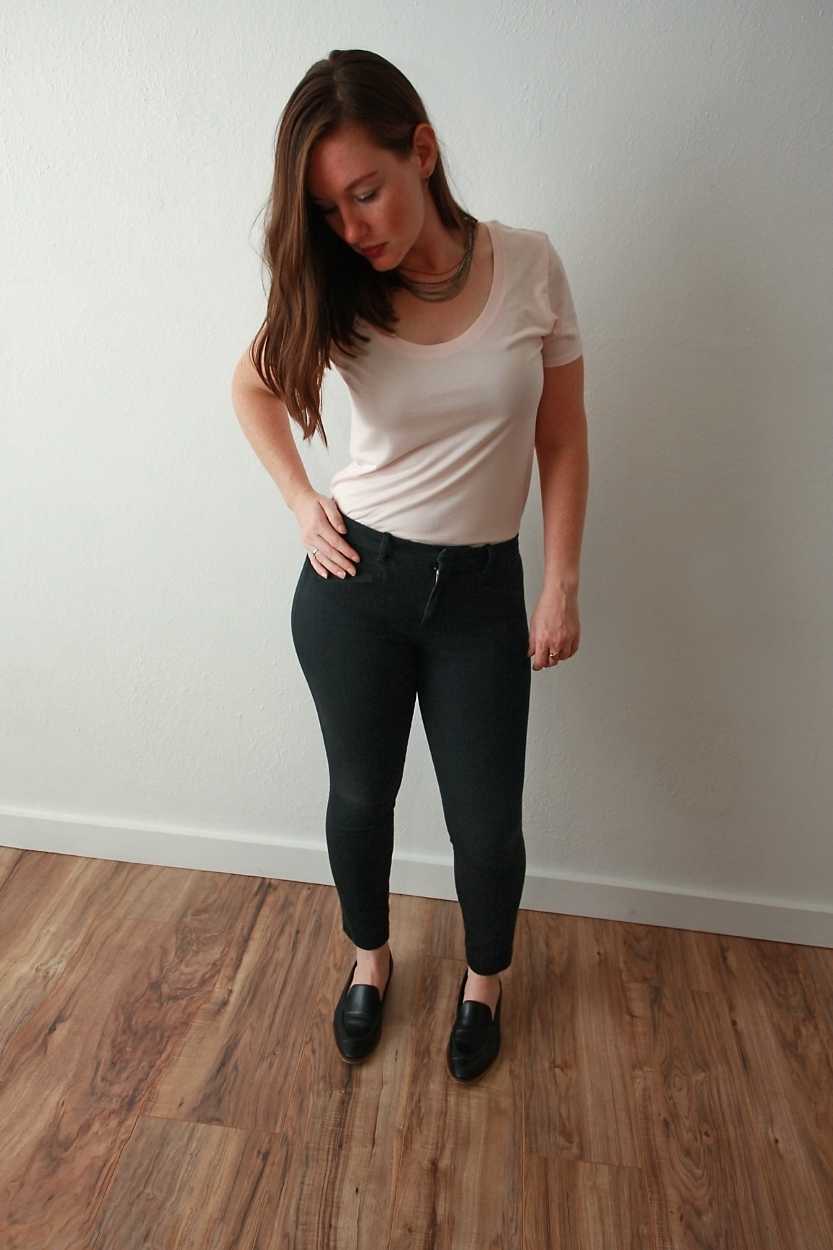 Gold Arch Earrings (old – linked to similar)
Necklace, Express (old – similar options here and here)
Pima Tee, Cuyana
Ring (old – linked to similar)
Slim Ankle-Length Pants, Gap
Loafers, Everlane (new to Everlane? Head here first for free shipping!)
Another outfit where I wish I had a belt (I'm considering these from Madewell, any thoughts?). Since it was chillier this morning than expected, I threw on my blazer and wore it all day. There's nothing ground-breaking about my outfit, though I am noticing that I'm tucking my tops in more than usual. This one from Cuyana could really go tucked or untucked, since the length is just-right for my 5'4″ frame. I chose the loafers here instead of my flats since I really like the weight they add to this look. I think next time I would swap the necklace for something longer. I purchased this necklace at Express ages ago when they were sending out coupons for $15 off a $15 purchase. I would go in, find something priced at the lowest amount possible, and basically just pay the tax for it. Since it has a mix of gold-, silver-, and black-toned metals, I feel like it matches most of my jewelry. It has been the perfect accompaniment to an LBD.
---
Item Spotlight: Everlane Modern Loafer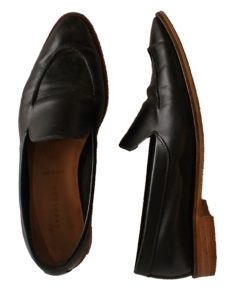 I debated back and forth between buying these loafers or the Modern Smoking Loafer and I'm really glad I chose the more structured Modern Loafer. I think they are slightly easier to dress up than the Smoking Loafers. I initially ordered in a Size 8, since the reviews said to size up, however I ended up exchanging them for my usual 7.5. After a pretty rough break-in period, these are now really comfortable. I had to take them in to the cobbler to have the heels replaced after wearing them for two weeks on Italy's cobblestone streets. I expect with proper care these shoes will last a long time. Just count on getting asked if those are the "Angelina Jolie shoes."
---
Seven days down with no outfit duplicates! If you haven't already, be sure to check out the Instagram feed!