Finally feeling a little more inventive!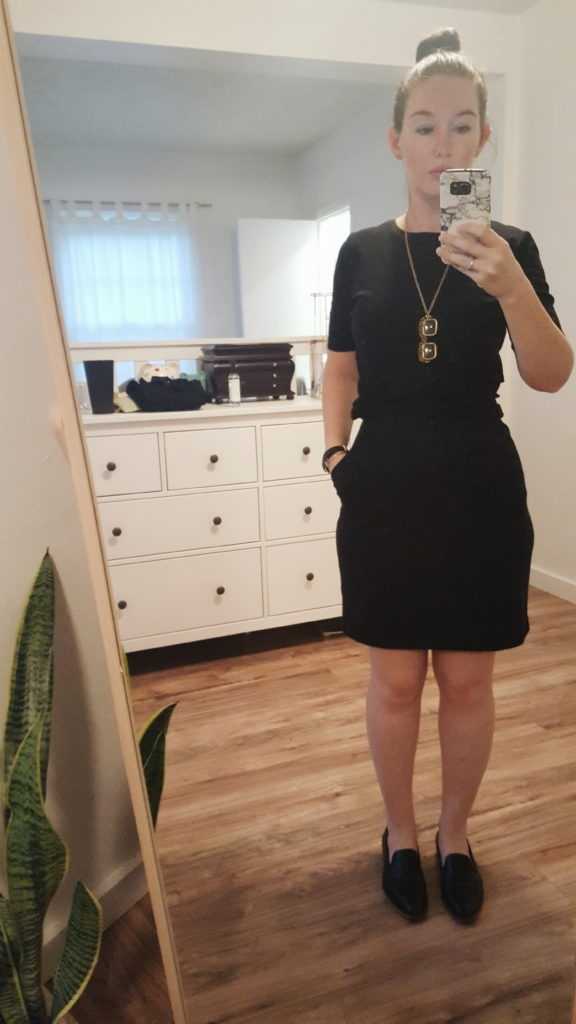 Today I had a couple of meetings with students and staff, but otherwise it was a normal day in the office. No errands today before or after work, just there and back before coming home to get ready for kickboxing.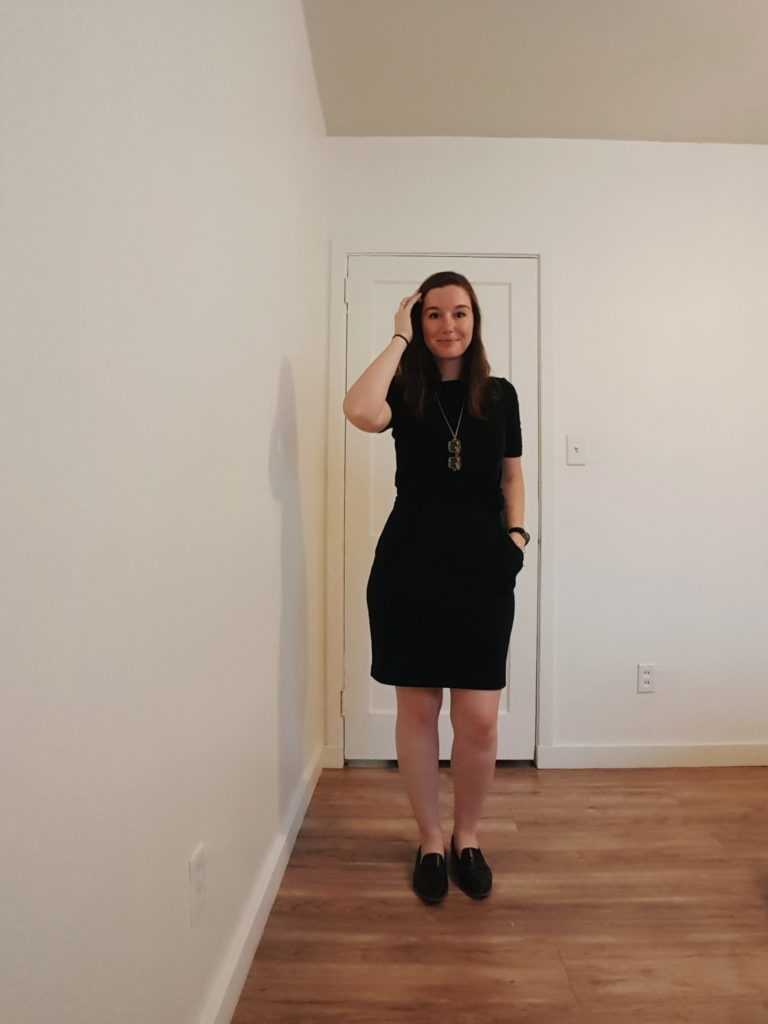 ---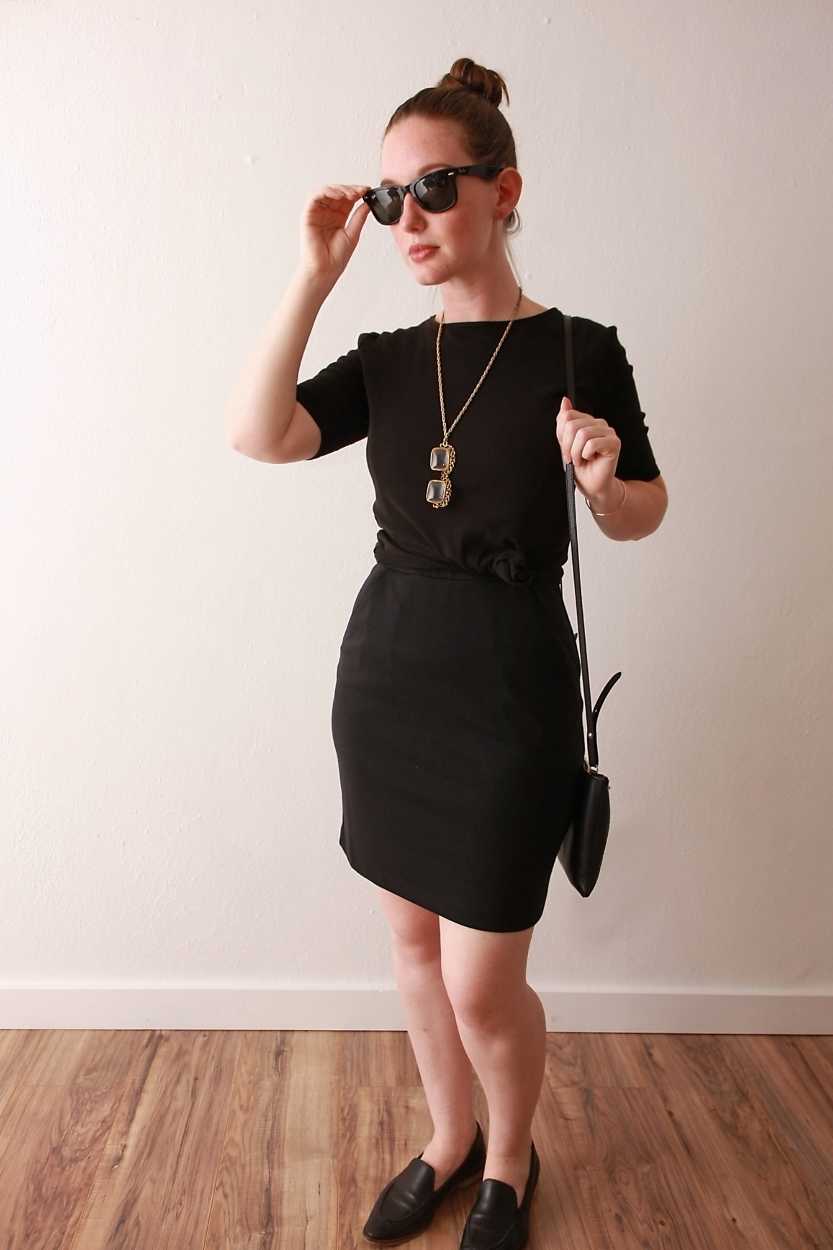 Outfit Details:
Ray-Ban Wayfarer Sunglasses
Vintage Eyeglass Necklace (linked to similar)
Cuff Bracelet from FashionABLE (no longer available, linked to similar)
Bow Back Top (old from Ann Taylor; link to similar here, without bow detail)
Sheath Dress from Target
Crossbody Pouch from Cuyana
Everlane Loafers (new to Everlane? Head here first for free shipping!)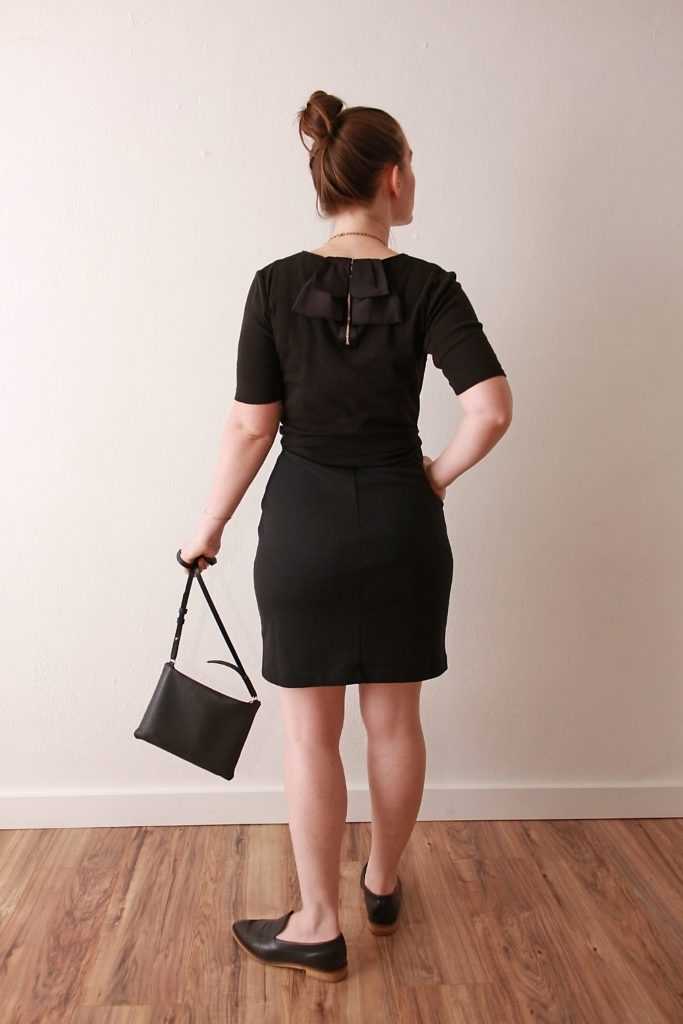 I think this is only the second time I've worn a top over a dress to create a "top-and-skirt" look, which is shocking to me!  I really wanted to add a belt to this outfit at first, but the top hits at a strange point on my hips, which means the belt, the hem of the shirt, and the hem of the dress create a weird row of parallel lines. There is too much fabric at the base of the shirt to try to simply roll it under, so instead I knotted the top off to the side with a little help from a rubber band. It adds a little visual interest to the front and I still get to keep access to my pockets. The back also has some detail at the neck, but I don't feel like these details are in competition with each other, even with a statement necklace added.
I love dressing in all black, and this outfit was no exception. A few pops of gold here and there, like my vintage necklace, bracelet, zipper, and purse hardware help keep this outfit feeling alive. I wanted to wear my hair up all day to showcase the back-detailing, but my hair had other ideas.
—
To help this outfit feel like true Fall rather than 90° Florida Fall, I would add a pair of black tights. I would hate to lose out on the bow detailing, so I would avoid wearing this on a really chilly day where I might need a jacket or coat.
---
Item Spotlight: Bow Back Top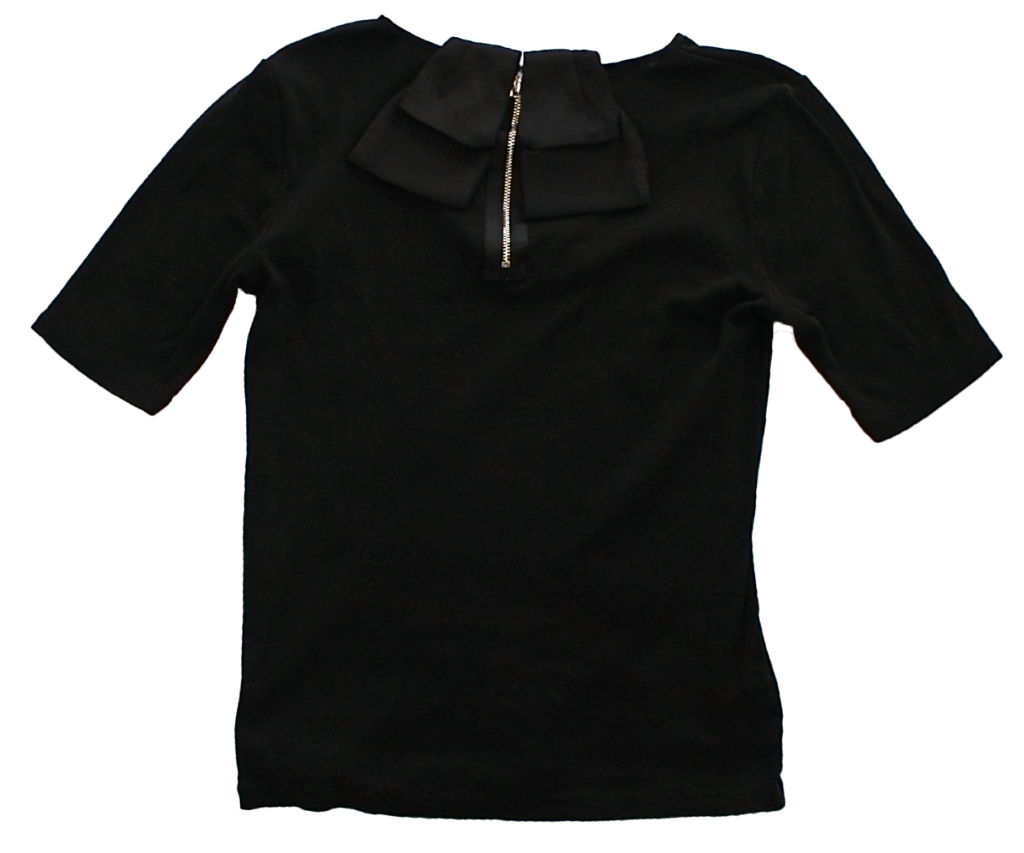 I purchased this top several years ago during my local Ann Taylor's store closing sale. I actually purchased it in two colors, since I liked the detailing so much. I opted for the all-black top during the 10 x 10 (my other one is an almost-white cream with black trim) to minimize stains and laundry during the challenge. The length is just-right for wearing with pants or tucking into skirts. My only complaint is occasionally the shirt stretches out a little by the end of the day. A quick trip through the washing machine usually helps tighten things back up. Our new(ish) home does not have space for a clothes-dryer, but I've always made sure to line-dry these tops. They both still look as good as they did the day I purchased them, and have been great, easy workplace staples ever since.
---
First quarter complete and I'm feeling more excited about my current wardrobe already! How are things going so far for you?