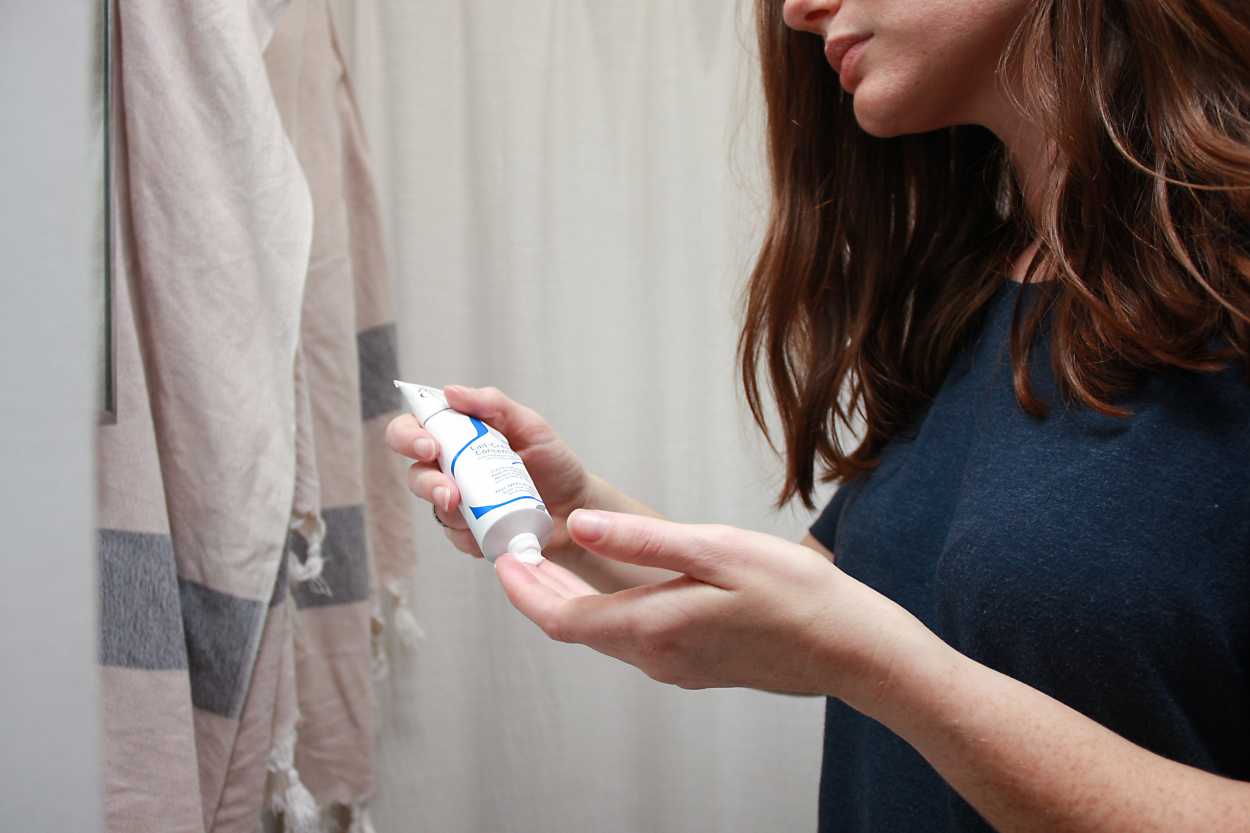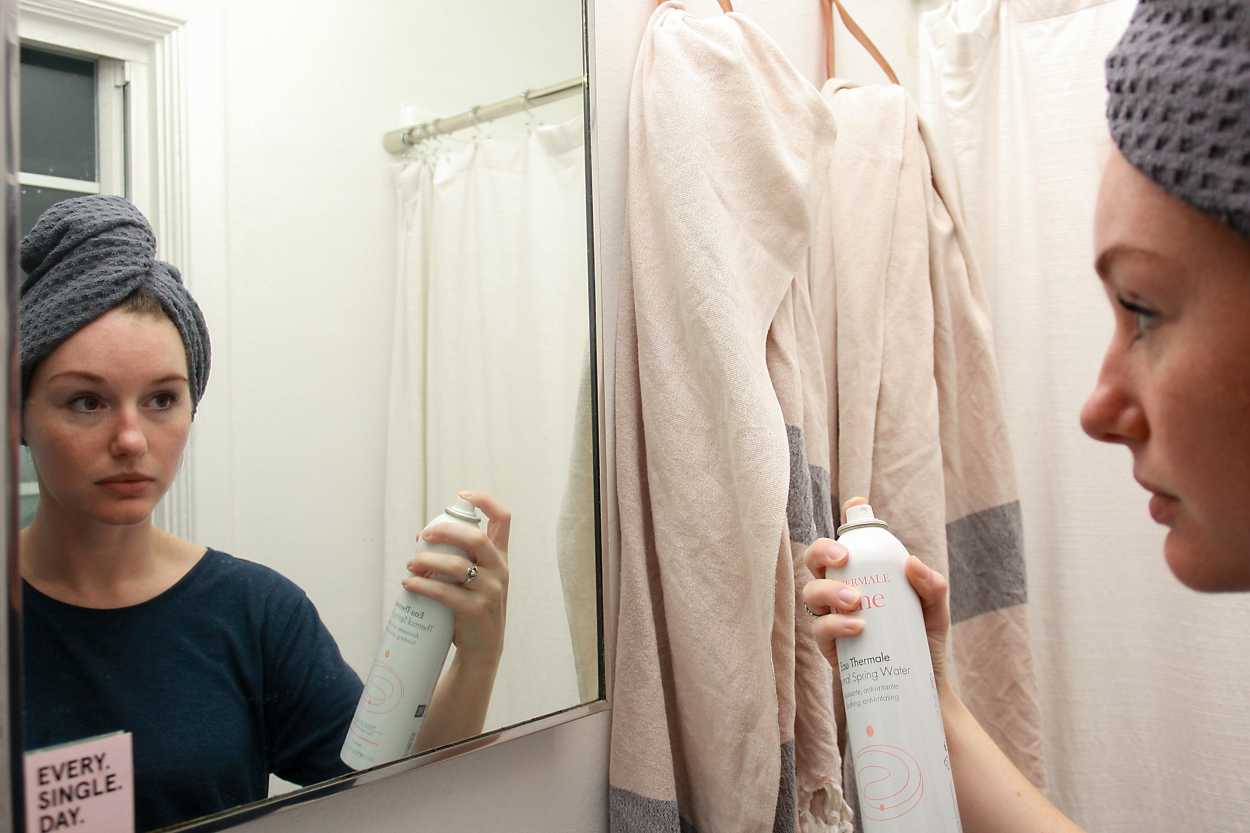 Go ahead and do a web search for "City Pharma Paris" and you'll see lots of blog posts and other websites praising the giant discount parapharmacie mecca. (I'll still be here, promise). Everything they say is true – it's busy and crowded but the prices are much lower. The staff sometimes seem a little frazzled with the constant rush of locals and tourists alike, but are very helpful if you ask, which you have to do if you want assistance. But this post is less about City Pharma and more about my favorite products to buy at City Pharma. Or any other French pharmacy. Or, most miraculously, to reorder once I've run out after returning home, albeit with a little disdain at how much higher the prices are in USD. Which is still good news for you, whether you're planning your own trip to France or at least trying to make your own home feel a little more French.
In no particular order, here are some of my favorite French beauty products: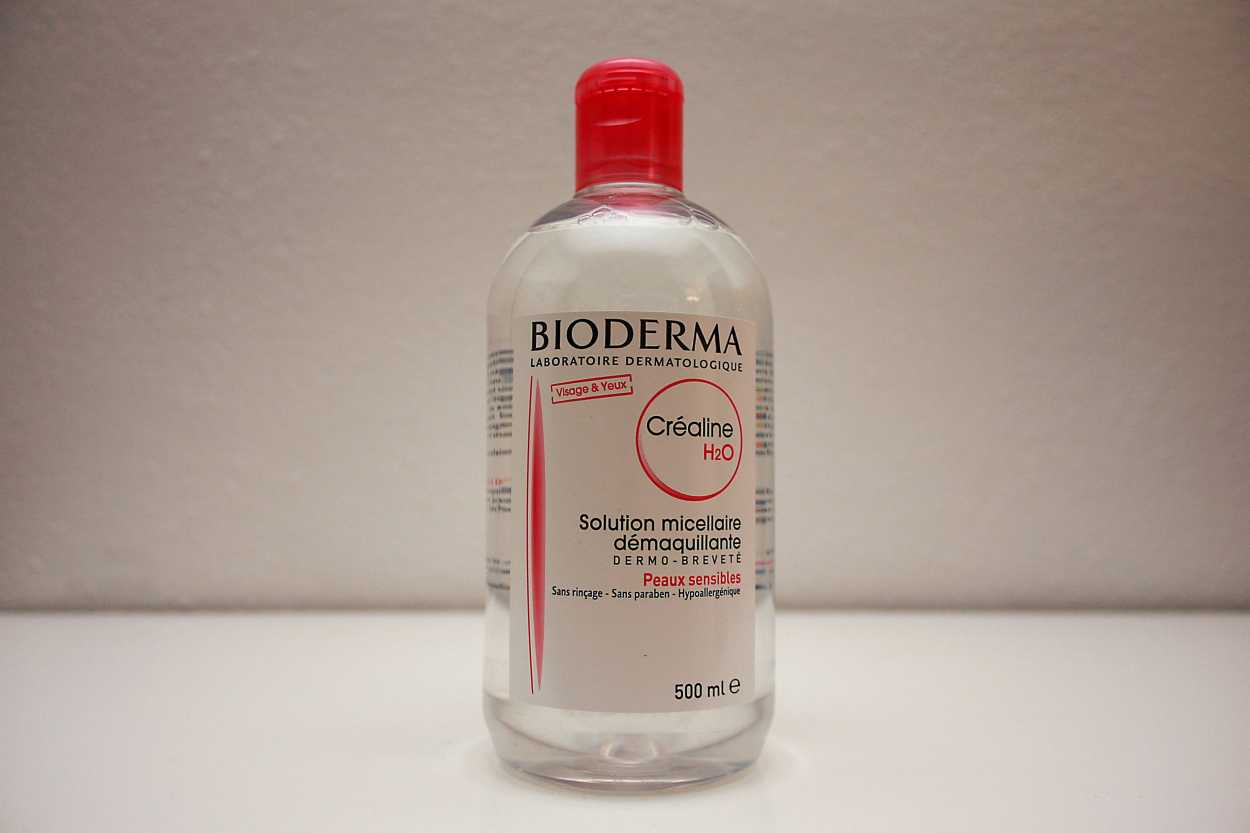 Actually we're going to start with my favorite product first. By now you probably know what a micellar water is and might even have some in your bathroom cabinet. When I first saw this item on the shelves in Paris in 2014 I didn't know what it was, but I could see how difficult it was for the employees to keep the shelf stocked. Despite not being able to read the label, I threw a few bottles in my basket for myself and for souvenirs. I translated it later, and gave it a try, wondering why I'd never heard of such a thing before. Since then I've tried other micellar waters, but I keep coming back to the Bioderma as my skin actually feels clean afterward and it doesn't cause me to break out. The bottle is perfect for dispensing a tiny amount on a cotton swab to wipe away errant eyeliner.
I consider this my cold-weather version of the original Bioderma. The Crealine/Sensibio Lait helps soothe my angry winter skin. Just a little bit dispensed on a cotton ball helps remove the day's foundation without using potentially hard water. I don't use this version for correcting misplaced makeup; the original version is better for that, in my opinion.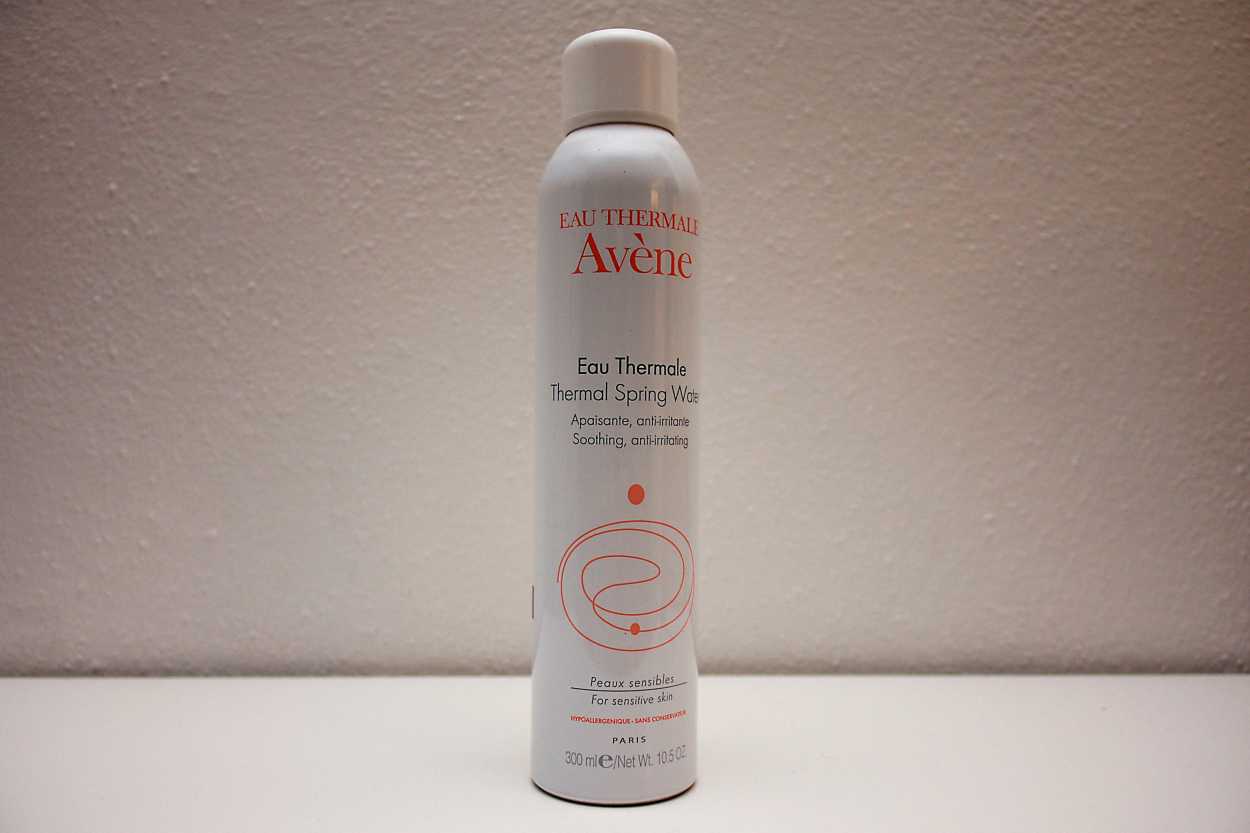 For a gal who enjoys going to the gym but has killer rosacea, this stuff has been a godsend. A quick spritz helps calm and cool the skin on my face. I also use it on my hair at the roots after a good sweat session – this helps dilute the sweat so I can blow dry the damp areas with less damage as a result. I've heard that French women use thermal water instead of tap water when washing and rinsing their faces (I can't verify that, though!).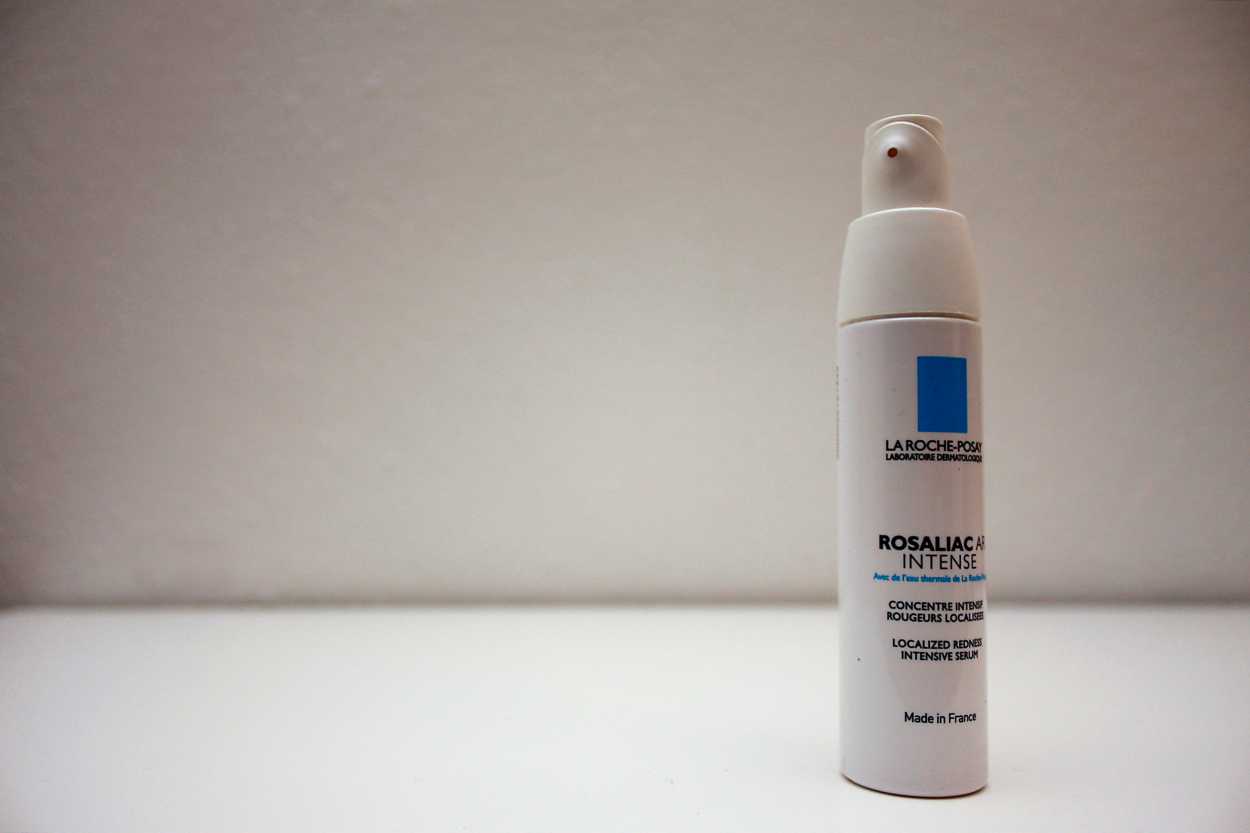 Another rosacea-reducer is the Rosaliac AR Intense Serum from La Roche-Posay. I haven't noticed much difference in my skin when my triggers are present (exercise, high-stress, alcohol, etc.), but my skin seems calmer and slower to redden in the day-to-day situations. This stuff is pricey, even in France, but a tiny bottle lasts a long time.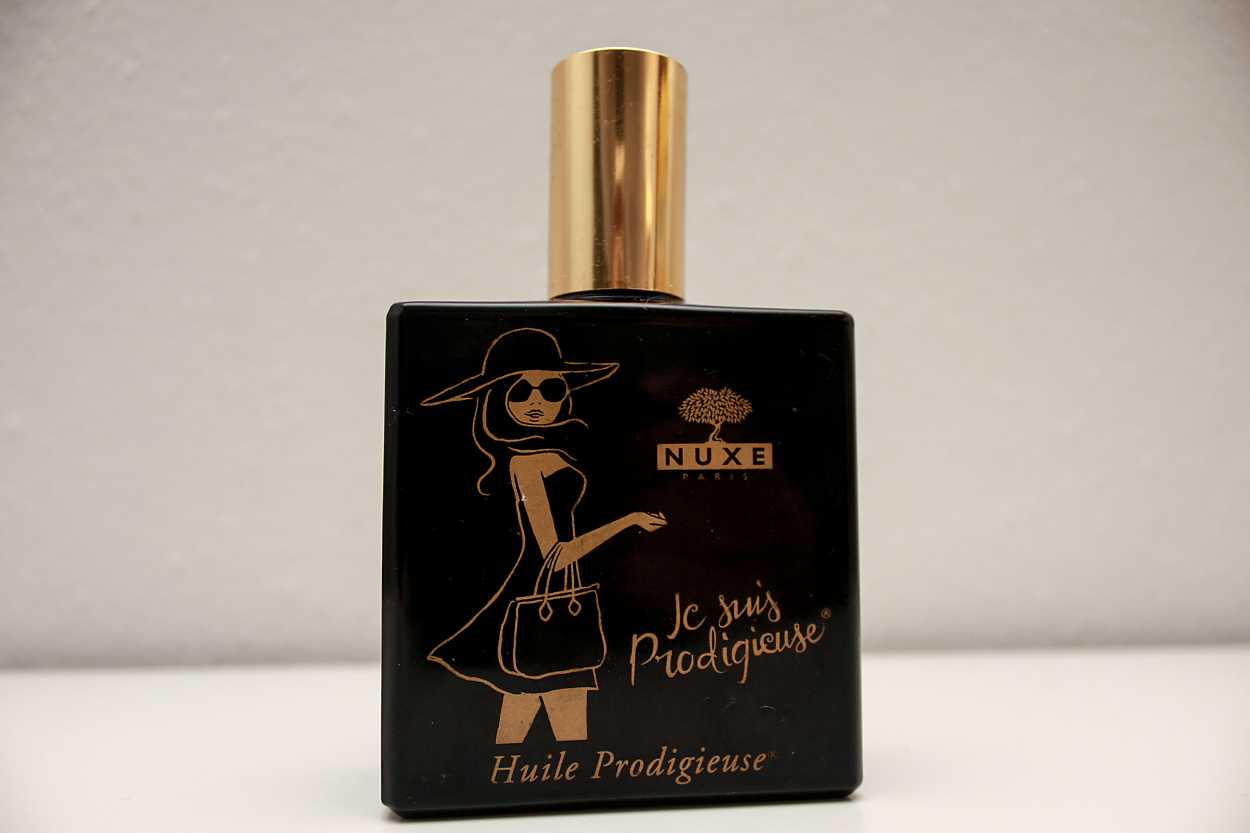 My mom always asks for a bottle of Nuxe's Huile Prodigieuse when I return home from Europe, and after trying it myself I totally get it. The oil is rich but dries very quickly, and a bottle lasts a really long time. I love using it on my elbows and knees in the winter, and on the lengths of my hair shortly before washing as a nurturing treatment. They also carry a version in gold which would be beautiful on tan skin in the summer – I'm too pale so I use it in my hair!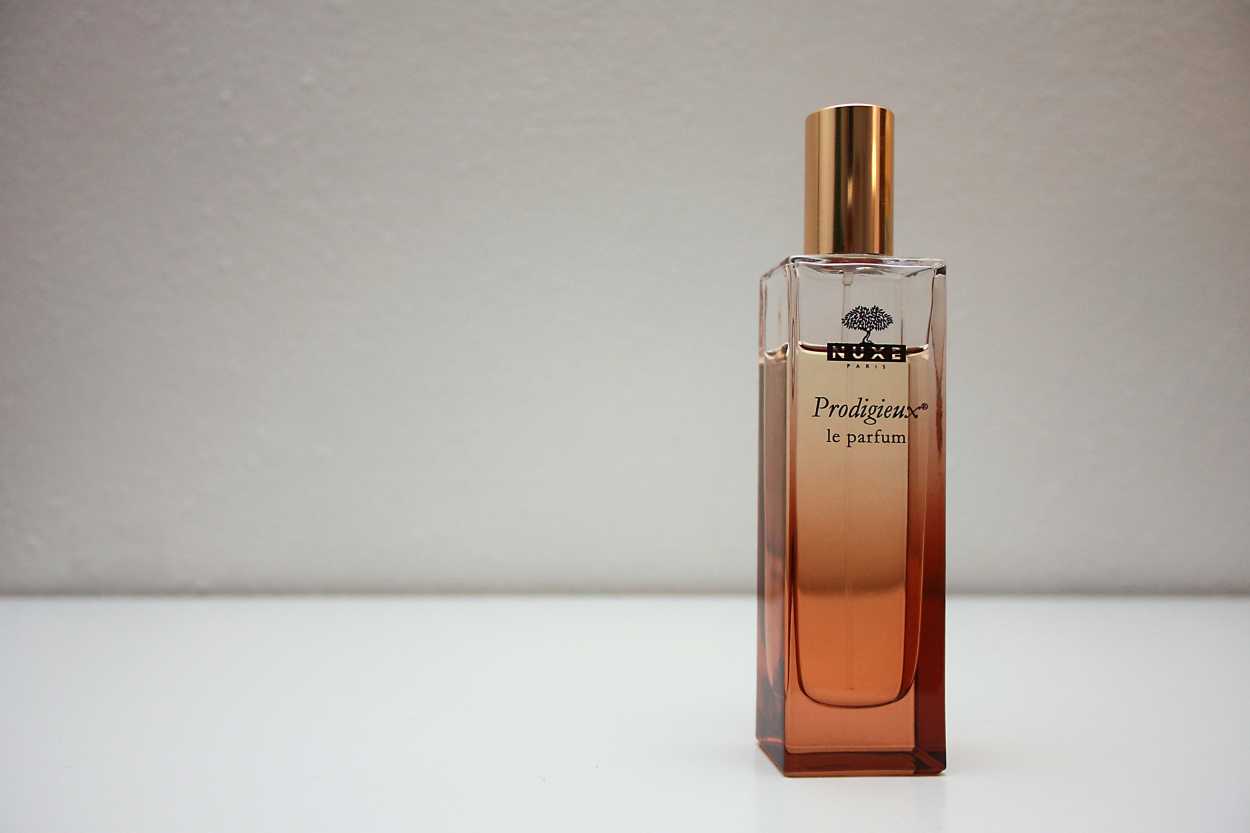 What I love most about the Nuxe Prodigieux products is the scent. I was delighted when they came out with this perfume version of the oil, and quickly picked it up. The products work well in tandem, and I get to still smell the scent during the hot Florida summer, when oils are too heavy to use.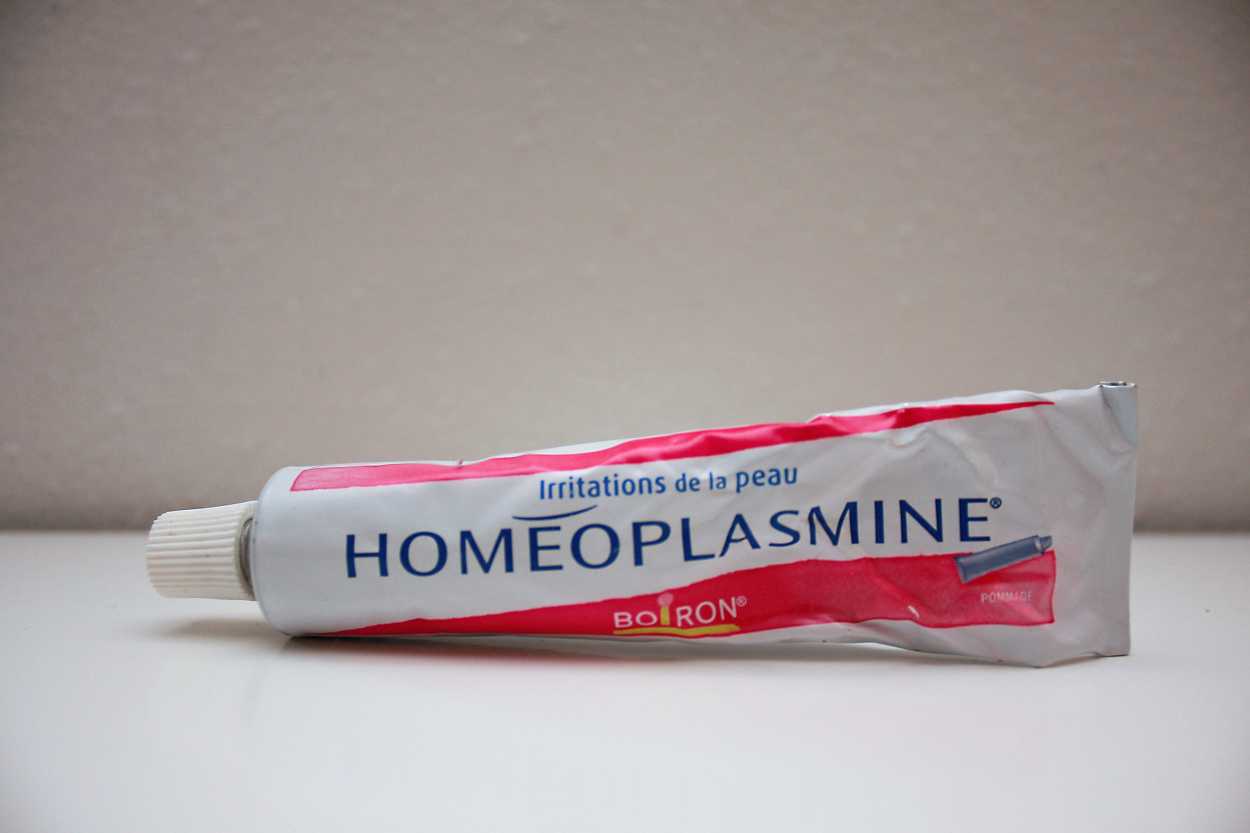 It may or may not be fair to include this as an item you can also get in the US, but I love this stuff so much I thought I'd share. You technically can find it here – there are a lot of sellers on eBay and such, but I didn't want to link to any just as a precaution. This is my favorite salve to use on chapped lips while I'm sleeping (it's really rich), but you can also use it on other skin irritations. I would compare it to something like Aquaphor, but the Homeoplasmine is far better.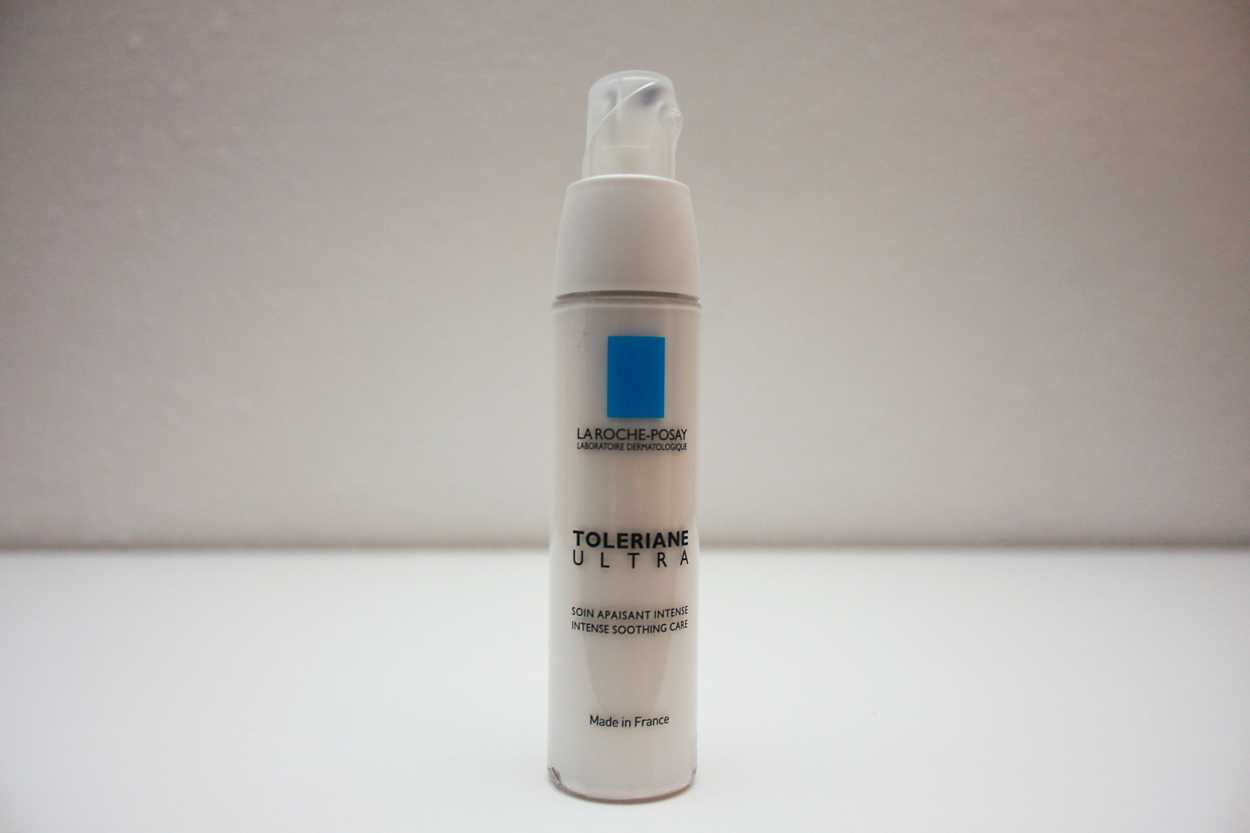 This is another skin-soother from La Roche-Posay which also happens to be particularly useful when the weather is rough. I prefer to use this product in the evening so I can use the redness-reducing serum in the morning. Allowed to dry for a bit, I'll sometimes layer over it as well with another gentle lotion.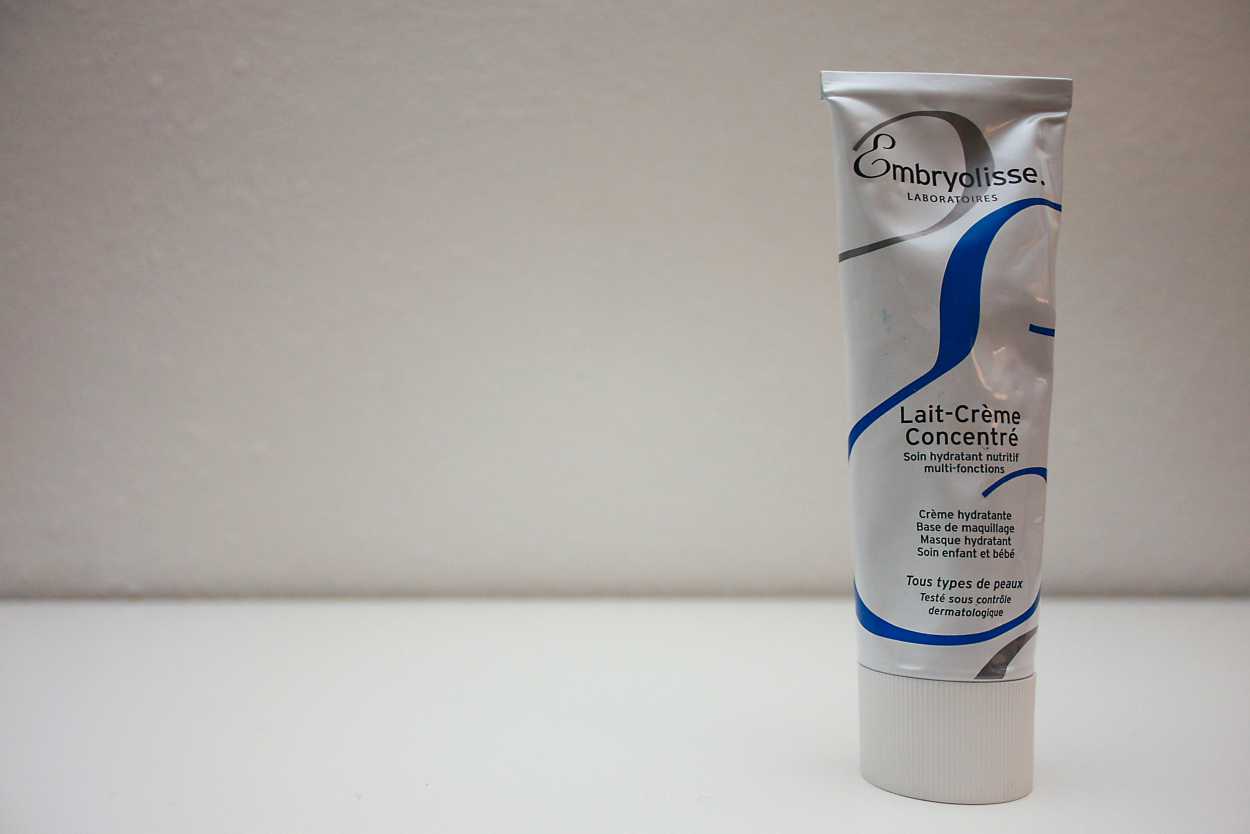 The Lait-Crème Concentrè from Embryolisse is both really light and really hydrating. It can be a bit spendy, so I like to spot-moisturize: using it only on those really dry patches like elbows and knuckles. I'll also layer it under Homeoplasmine on rough parts of my feet, and then slip on a comfy pair of socks to sleep in.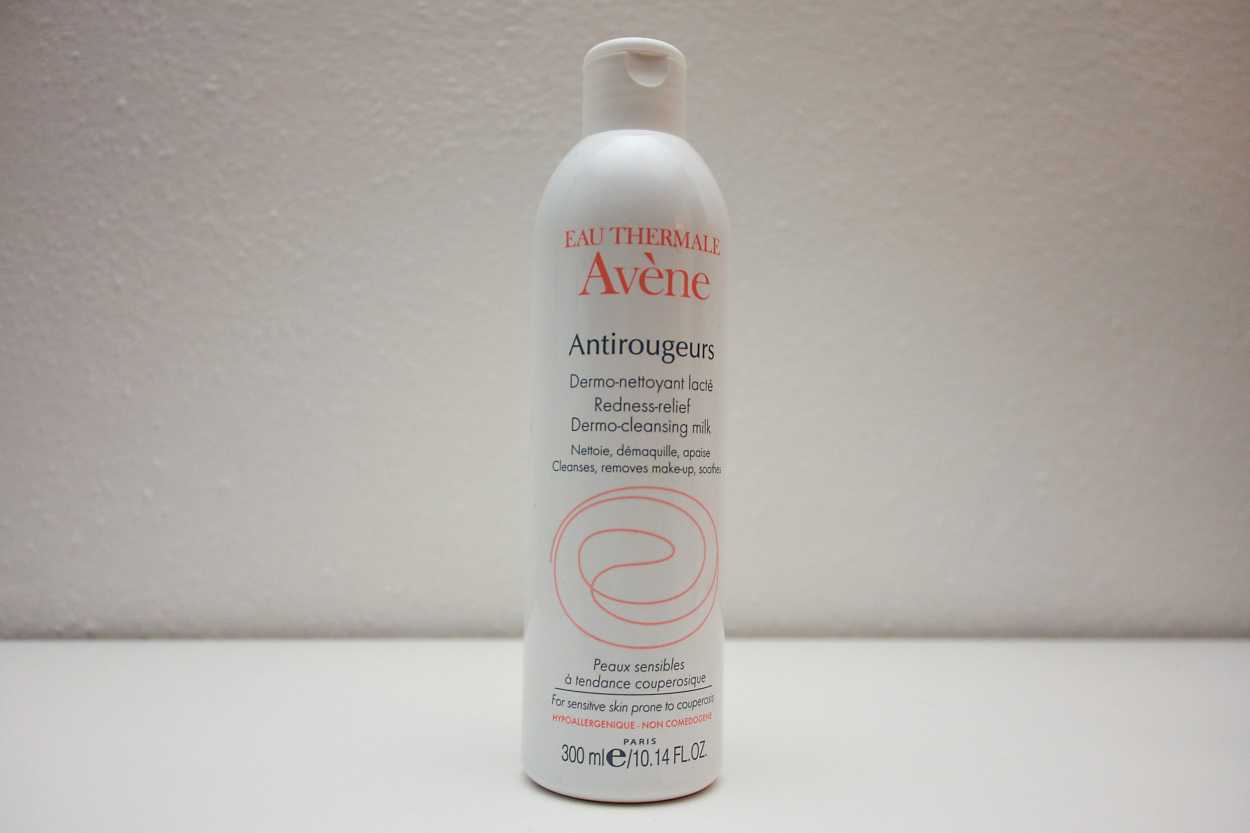 It's clear by now that when I visit a French pharmacy I'm on the prowl for something to clear my most frustrating condition: rosacea. Thankfully, the staff at City Pharma were able to weave in and out through the aisles with me to pick up combatants for my red skin, like this cleansing milk from Avène. It's light and gentle, and I don't feel like it strips my skin of moisture like many face washes.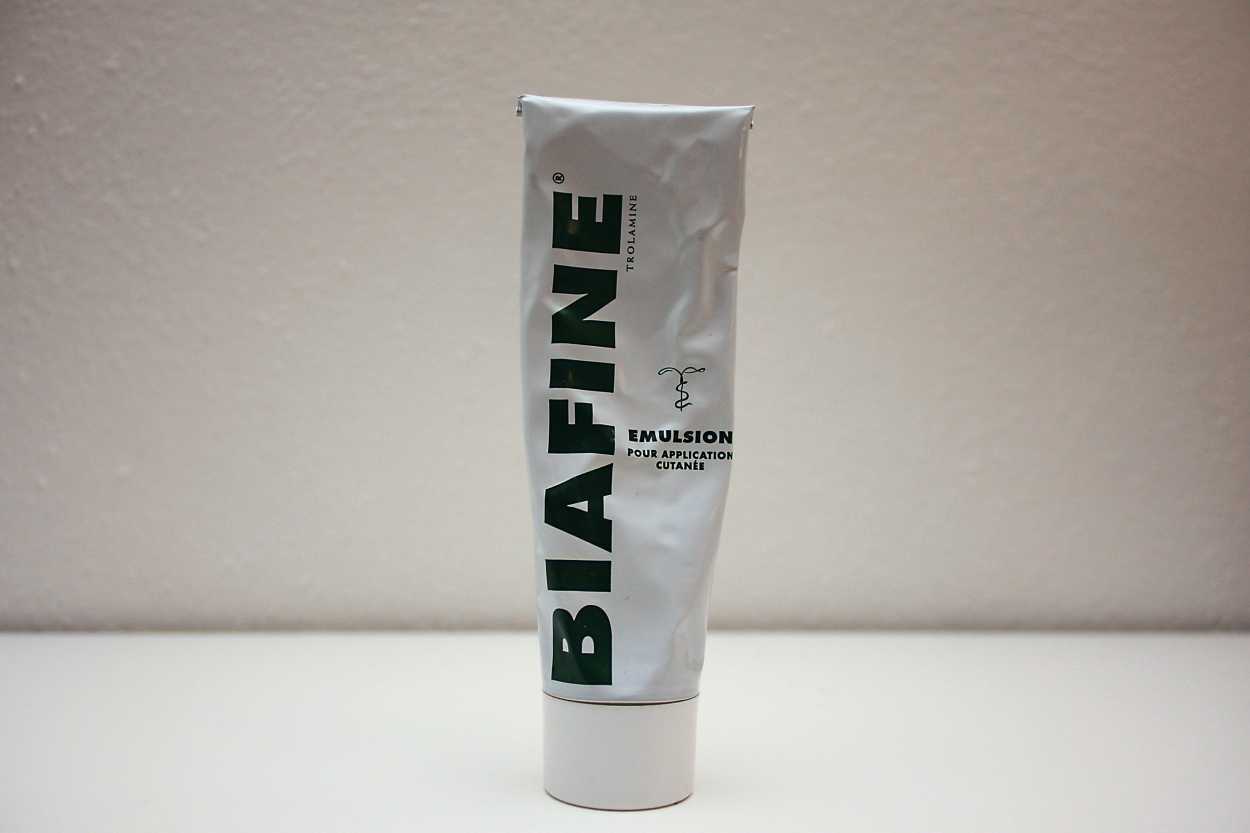 I can't tell you how surprised I am to be able to link you to a reputable seller who carries Biafine in the US, but here it is. Full disclosure, that price is about 10x higher than what I paid in Paris, but it's really tough to track down here since it's usually behind the counter in France. I'm not completely sure that it's worth what they're charging, but I can say that this was very much appreciated after getting sunburned in Nice. Biafine is typically used on other types of burns (I use it quite a lot while I'm in the kitchen, sadly), but is also great for a sunburn in a pinch.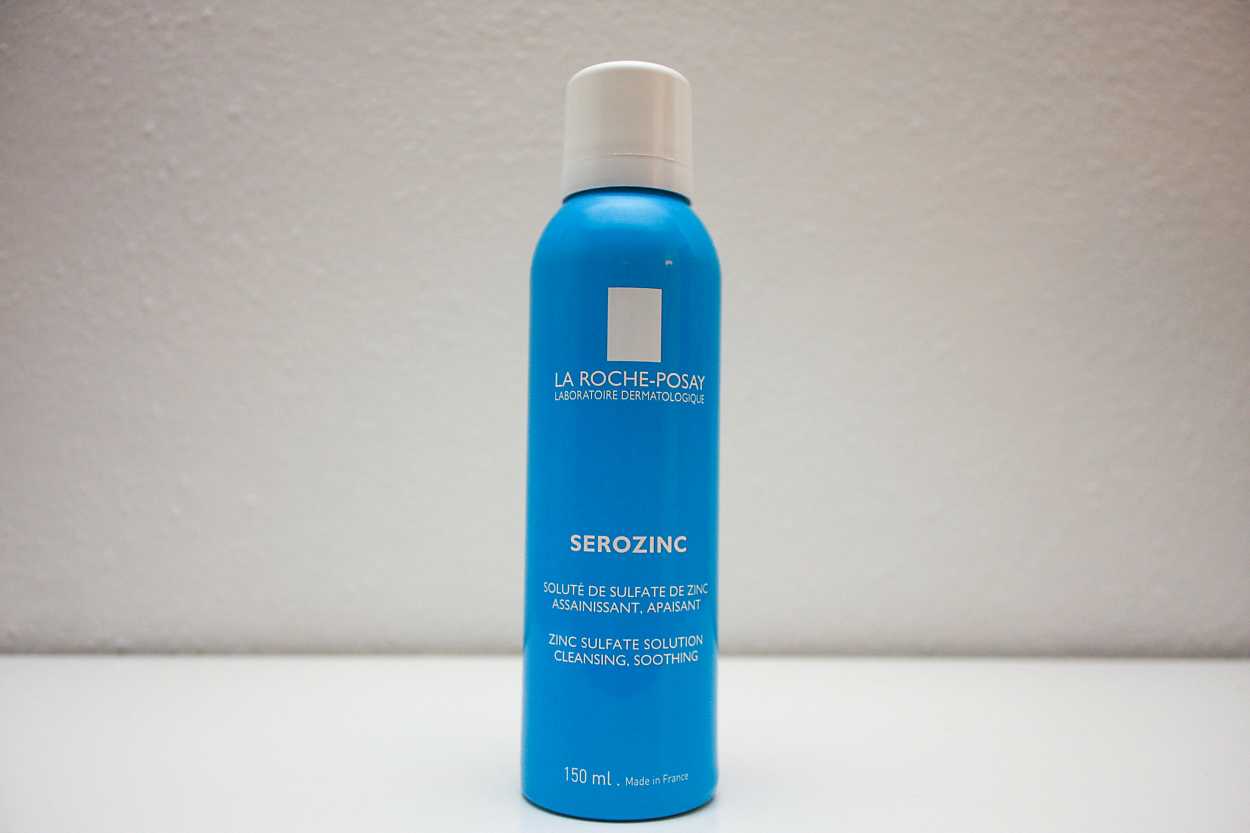 Serozinc is another facial spray like the one from Avène, but with a different purpose. The mist helps control oil and shine on the face. Again, in our hot, humid Florida summers it's nearly impossible to wear foundation or powder. When the weather turns sticky, it's best to use light products like this to help beat the shine.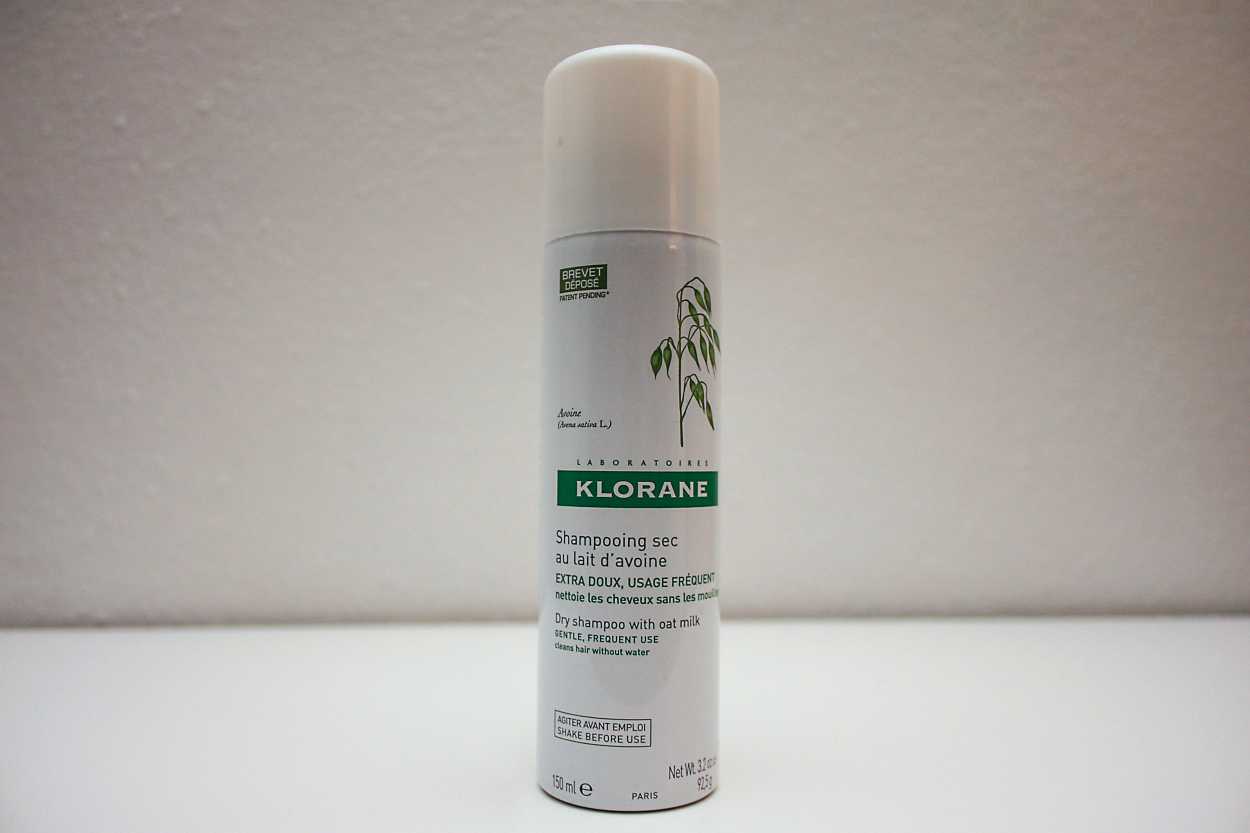 I'm always happy when I find my "forever" product, you know, the kind of product you'd be devastated if they discontinued like Glossier's Boy Brow or Chanel's Vitalumiere Aqua. Well, I think I've found my forever dry shampoo in Klorane's Oat Milk formula. Currently I only have the aerosol version, but I'm happy to see that they offer a non-aerosol version too (Earth- and travel-friendly!). Next time I need to replace my bottle, I'll go for that kind.
---
Do you like to visit drugstores and pharmacies when you travel? What are your favorite beauty buys abroad?