My last suitcase hasn't totally bitten the dust yet, but I'm starting to get more nervous about taking it on long trips as its zippers are starting to get wonky. I finally made the choice for a possible replacement when I read about Away's luggage features and their 100 day guarantee.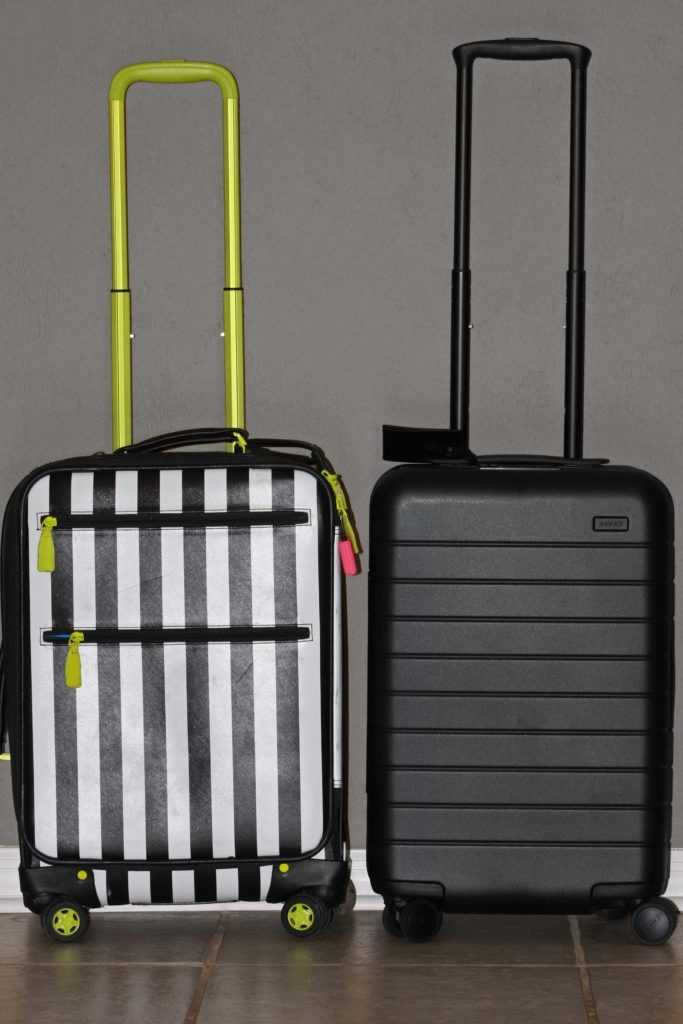 After scoring my last suitcase (sold out) on clearance for about $60 several years back, I was hesitant to spend $225 on my next one. But I forged ahead and placed my order and five days later a large box appeared at my doorstep.  When I crouched down to pick it up (bend with your knees, not your back!) I nearly toppled over because the package was so much lighter than I expected!
The suitcase arrived nicely packaged with a dustbag over it and also included a wall charger, cord, and a small booklet detailing the features of the suitcase.  Away advises storing the suitcase in the dustbag when not in use, and charging it up the night before you leave on a trip.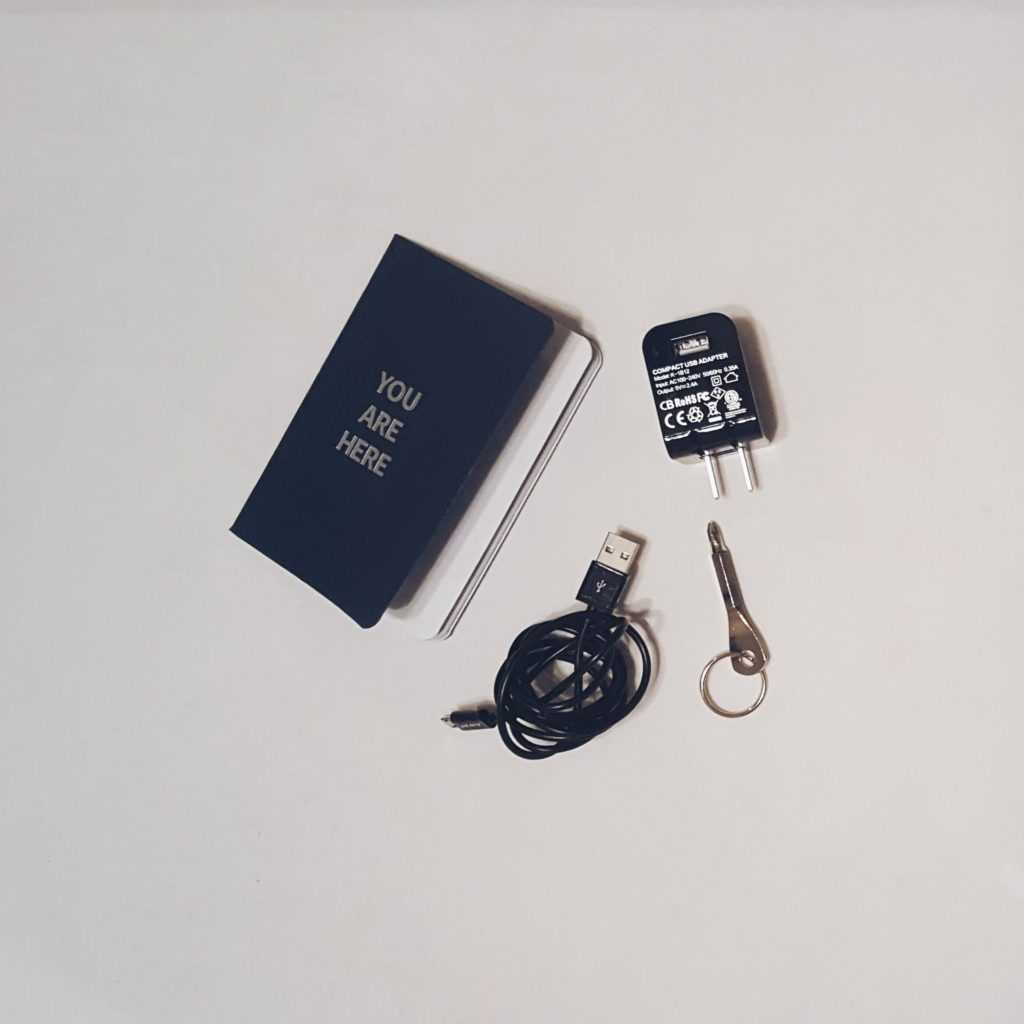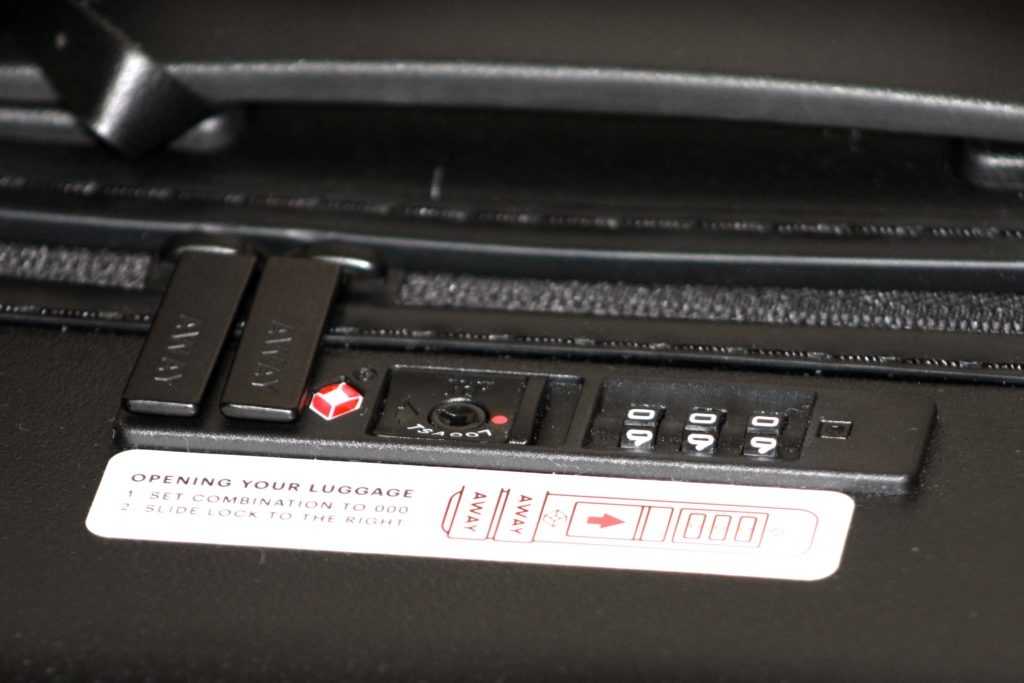 When I popped the zipper's lock open, I knew that my new suitcase would come with its own set of challenges, namely, learning a new way to pack. My old piece has one large compartment as well as two pockets on the outside and two pockets on the inside. I've been using packing cubes to sort items by category (tops, bottoms, etc.) and "filing" them vertically into the suitcase.  Now I'm going to have to learn to divide my items into the two sides of the clamshell. I'm also coming to terms with the fact that this size suitcase is slightly smaller than my previous one (and actually within the dimensions allowed by international flights for carry-on items. I've been eeking my slightly-larger than designated suitcase past scrutinizing airline agents' eyes for years, though it's always fit in the overhead bin).
For this first test-run, a quick weekend away in Miami, Michael and I both packed our items into the one suitcase. My items went into the side with the compression pad, and his went into the zippered mesh side. I tried to "KonMari" my items by filing them, but I don't think I've quite got it down pat. I also placed items on my side of the suitcase that I would likely normally place on the other side (makeup, curling iron, etc.). We'll get there though!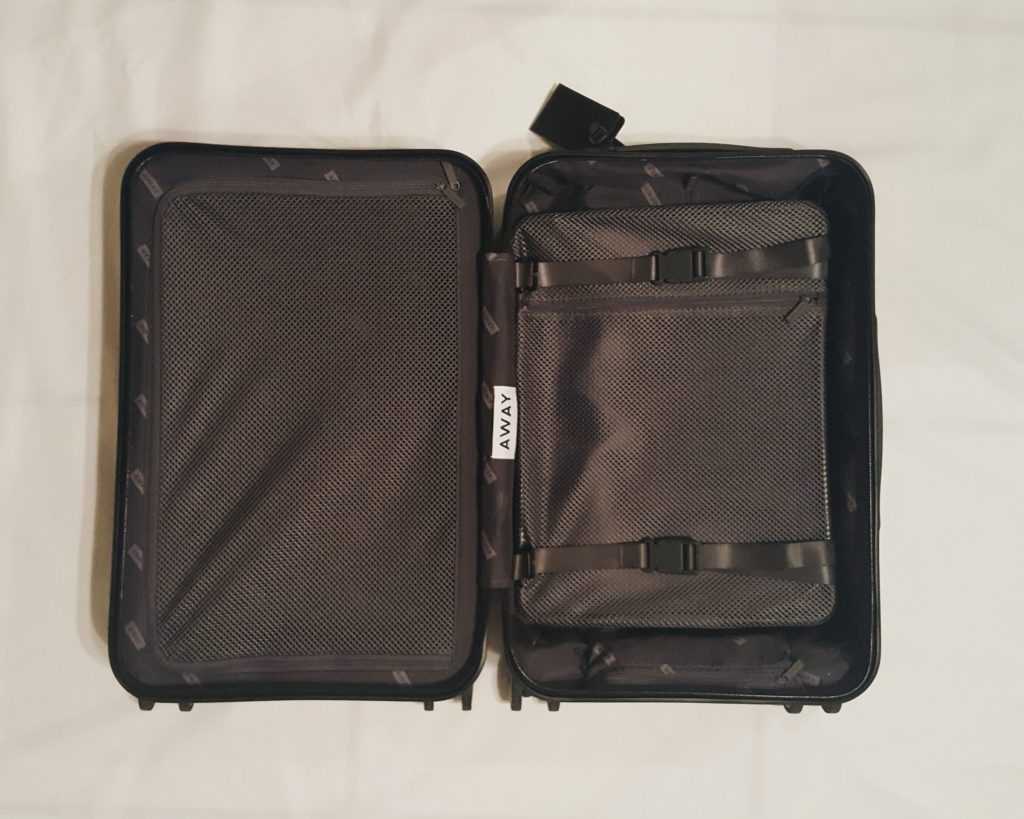 Other than a primer in packing, here are my thoughts:
My likes:
The suitcase is crazy light. As in, "are you sure this is as durable as they say?" light. Time will tell if it really is as durable as they say.
It rolls so smoothly. I've been using a four-wheeled suitcase for a few years now, but this one could turn on a dime, and it doesn't curve to the side when rolling like my other suitcase.
The battery pack. It arrived fully charged, but since we were driving everywhere, we didn't need it. However, I think it will be really useful when waiting on planes and riding on trains (or when trying to find a wifi spot at 3% while walking in a new city).
The TSA-approved lock. I love that the lock is built-in. My heavy lock is part of the reason the zipper on my old suitcase is breaking, and to be honest I would sometimes be too lazy to lock it. With a lock right on top, there's not much of an excuse to not lock it.
The built-in laundry bag and compression pad. The laundry bag rolls down to fit in its hold when empty, and the compression pad works to eliminate bulk in half of the suitcase.  See them in action on Away's Instagram.
What I would like to see added or improved:
Storage for the wall charger. One of the corners at the top would be perfect for creating a small (maybe lockable?) nook for the plug and cord to sit in without compromising much space inside.
An international wall plug. The suitcase is an international size, and the plug converts the voltage of the outlet you are using, so why does it only come with the standard US two-prong plug?
A hand-hold between the wheels. To be fair, I never would have thought of this if my old suitcase didn't have one, however I find it super helpful for hoisting bags into the overhead bin. Again, this is a small but very handy addition that wouldn't eat up too much space inside.
So those are my first thoughts after a quick weekend away. I'll be interested to see how I feel after packing (and re-packing) it for a longer journey. Curious what all the buzz is about as well? If you sign up and checkout using this referral link, you'll score $20 off your first purchase, bringing the total cost for The Carry-On down to $205.
---
Do you own an Away suitcase? How is it treating you and where have you taken it? We want to know!