I think it's really important to maintain your appearance while traveling, and I don't mean just for photos (though that's an added bonus!). Thieves and other bad guys undoubtedly assess their targets on appearance, so whenever we're away from home I try to make sure I'm dressed to fit in with my surroundings. Nothing gives away the fact that you're a tourist just off the red-eye than a baseball cap slid over a messy-bun. So how do you look "normal" after traveling long-distances for days at a time, often without access to a curling/straightening iron, let alone a shower? With five minutes and just a little prep, that's how. Today I'm sharing five hairstyles that can be managed while away from home, with minimal effort and styling tools. Note: hair types and lengths vary, so I can only attest to the fact that these styles work well on my fine, armpit-length hair.
Curled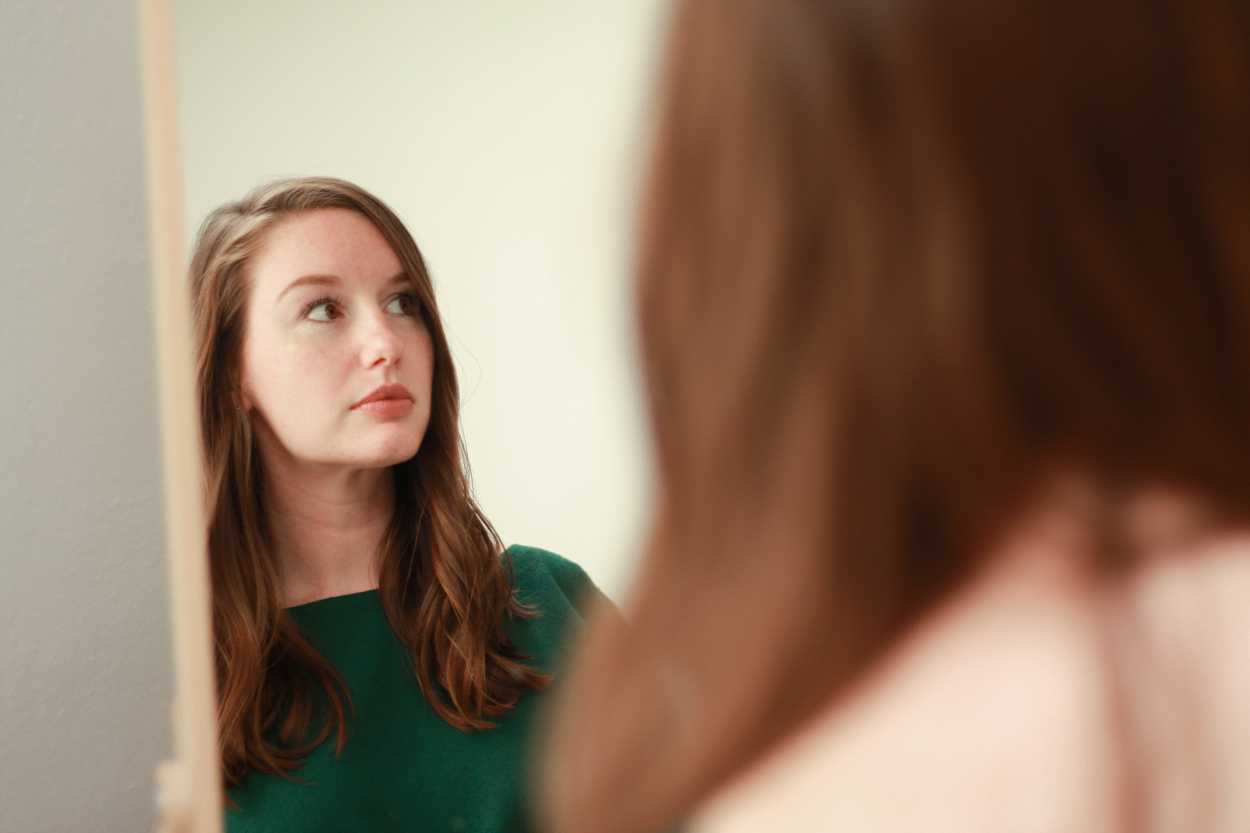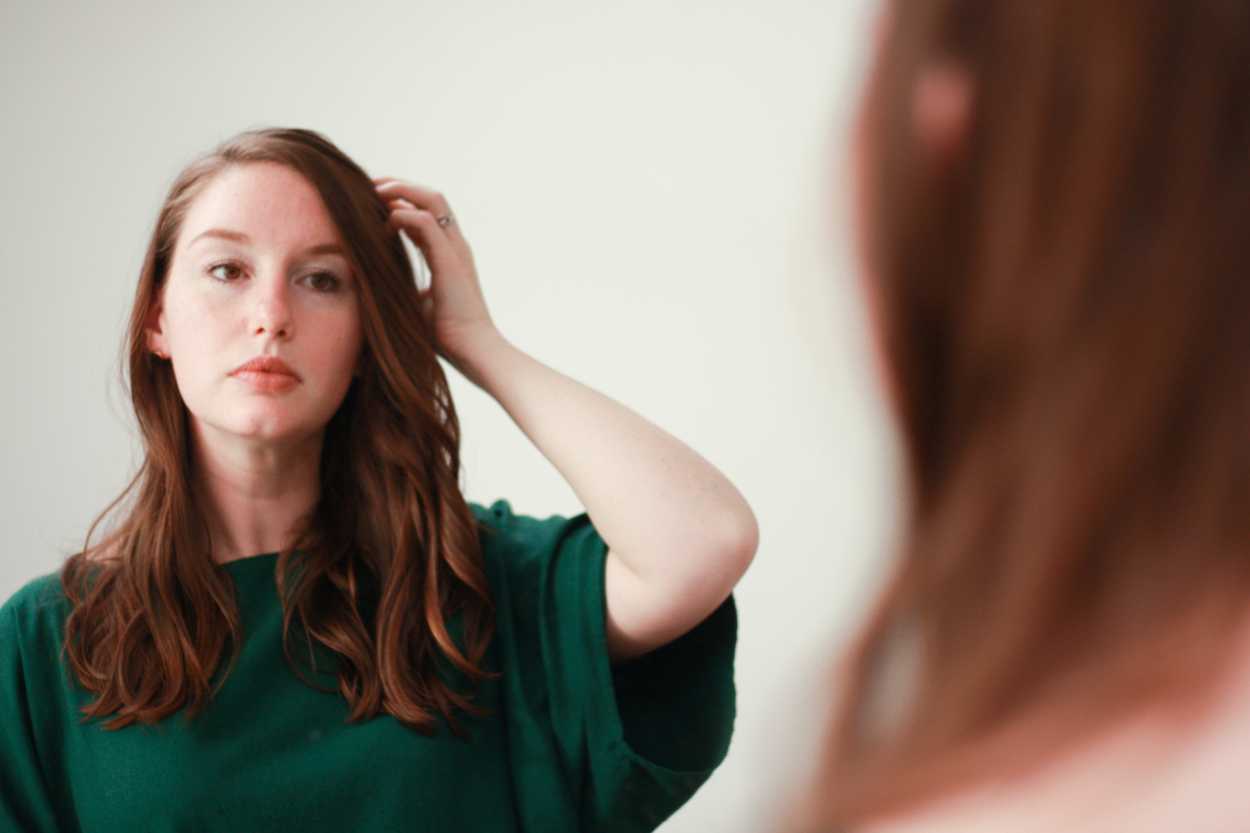 I begin just about every trip with my hair styled this way. I shower as close as I can to our departure, washing really well with a clarifying shampoo if I don't expect to have the opportunity to wash it for a couple of days, and either blow dry or air dry my hair. Once it's dry, I curl it with a traditional curling iron, holding it vertically and avoiding my scalp and ends to curl 1-inch sections of hair at a time, working back to front (the barrel size I use depends on the length of my hair – right now I'm using a 1-1/4″ barrel iron). I turn the barrel away from my face on all but a few curls, when I rotate the other way, which helps avoid that pageant-curl look. I then let the curls cool completely before spritzing with a little sea salt spray and/or texture spray. Afterward, I break up the curls a tad by running my fingers through and adding a little shine oil. At first the curls feel a little much, but they eventually settle down. By the second, third, or, um, fourth day (with the help of some dry shampoo and lifting powder), my hair just has a gentle bend and a lot more movement than if it was left straight. Here's how I achieve that style: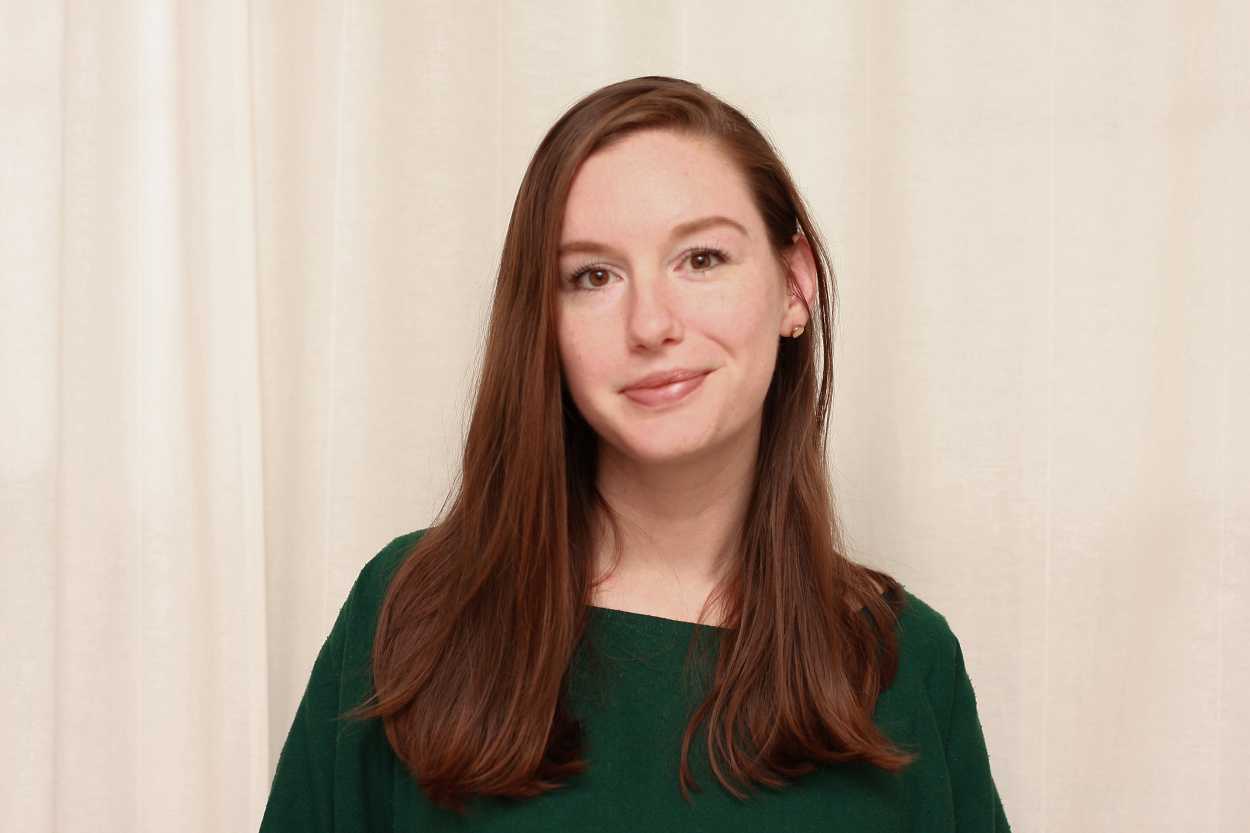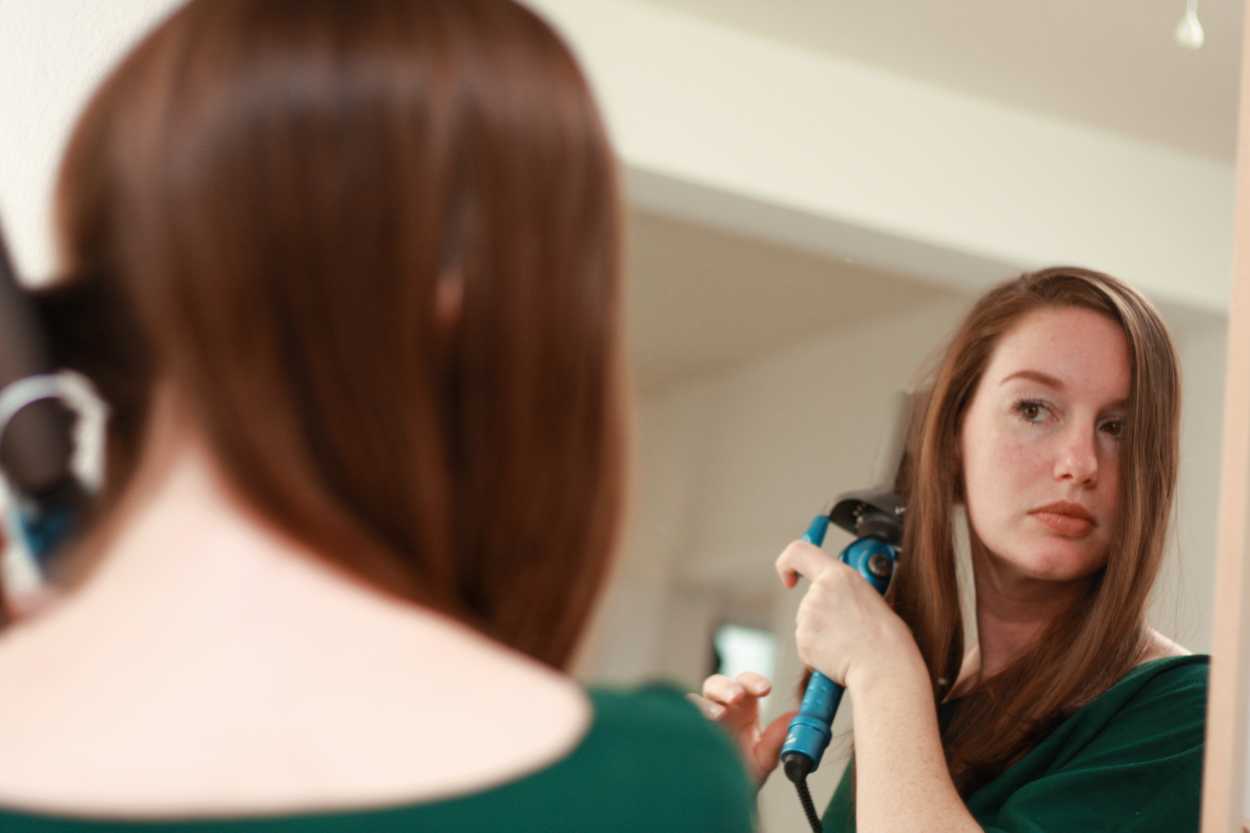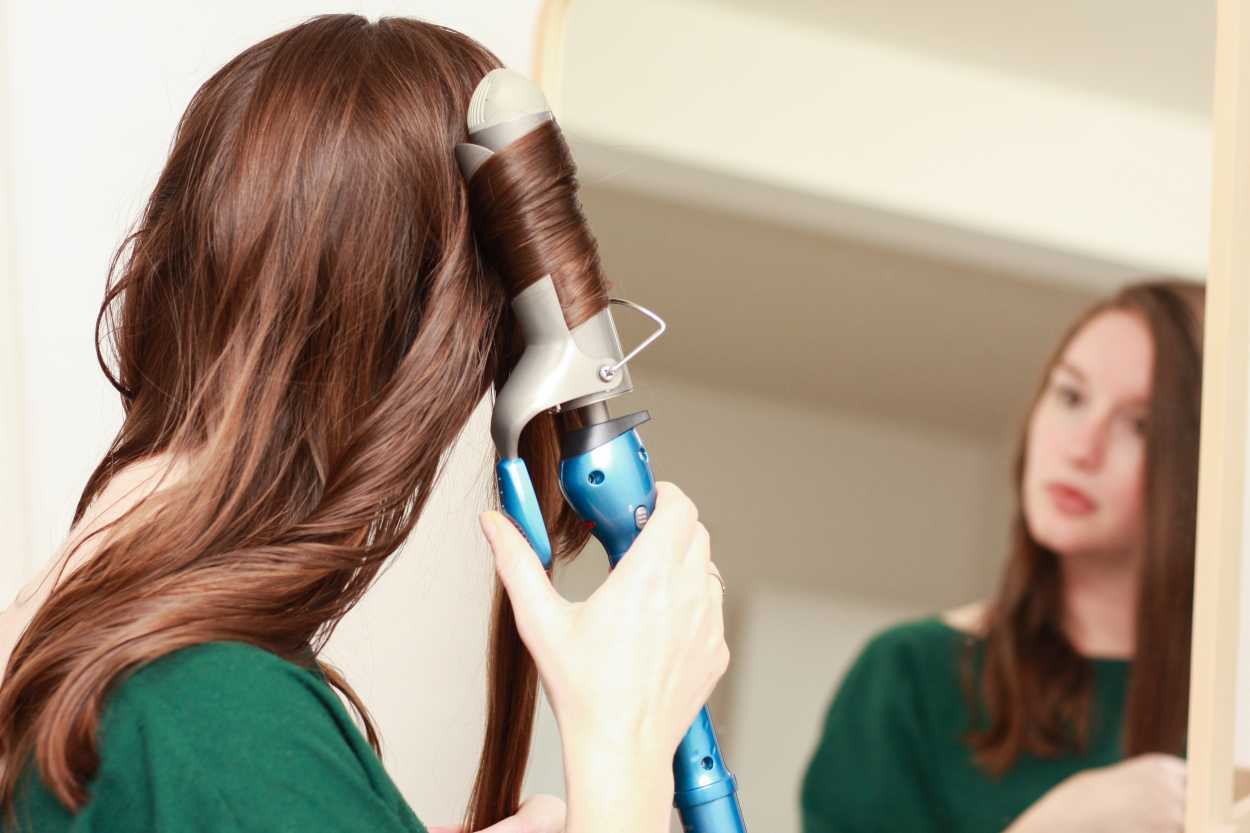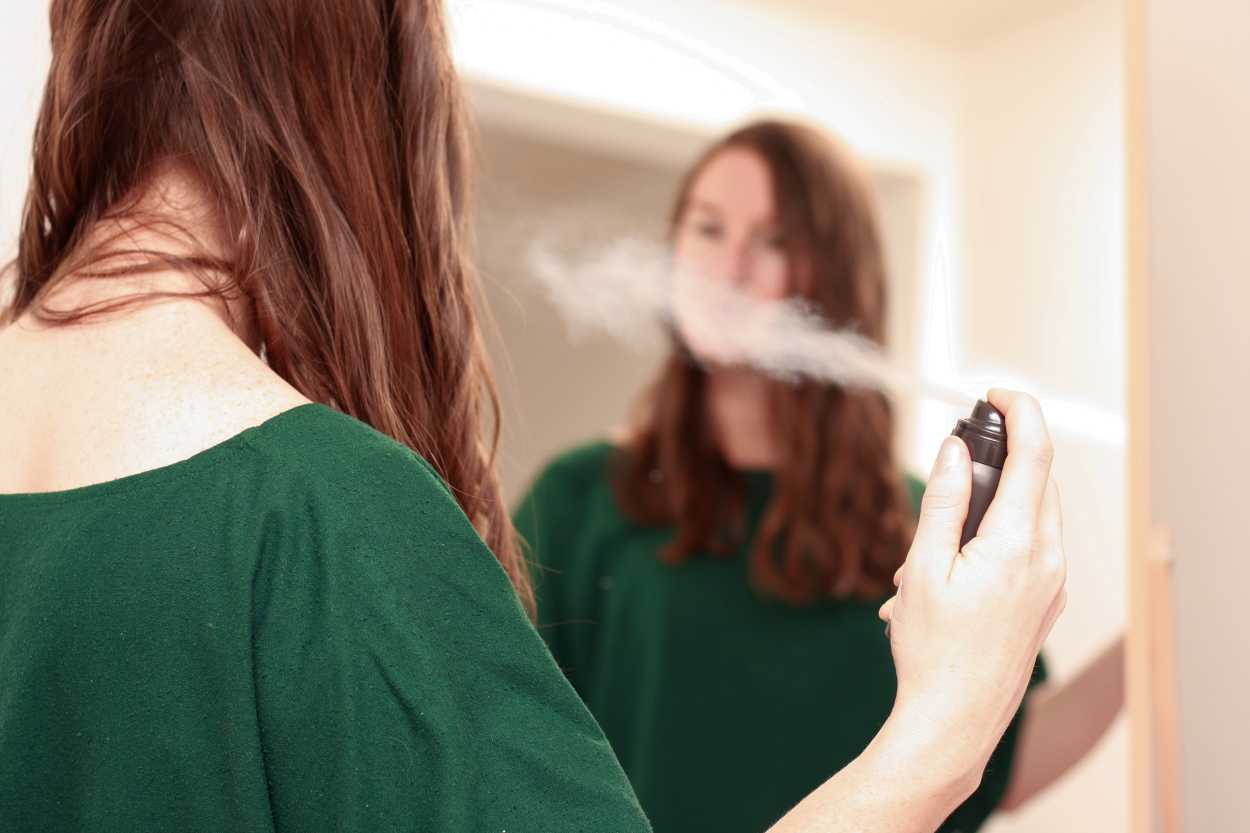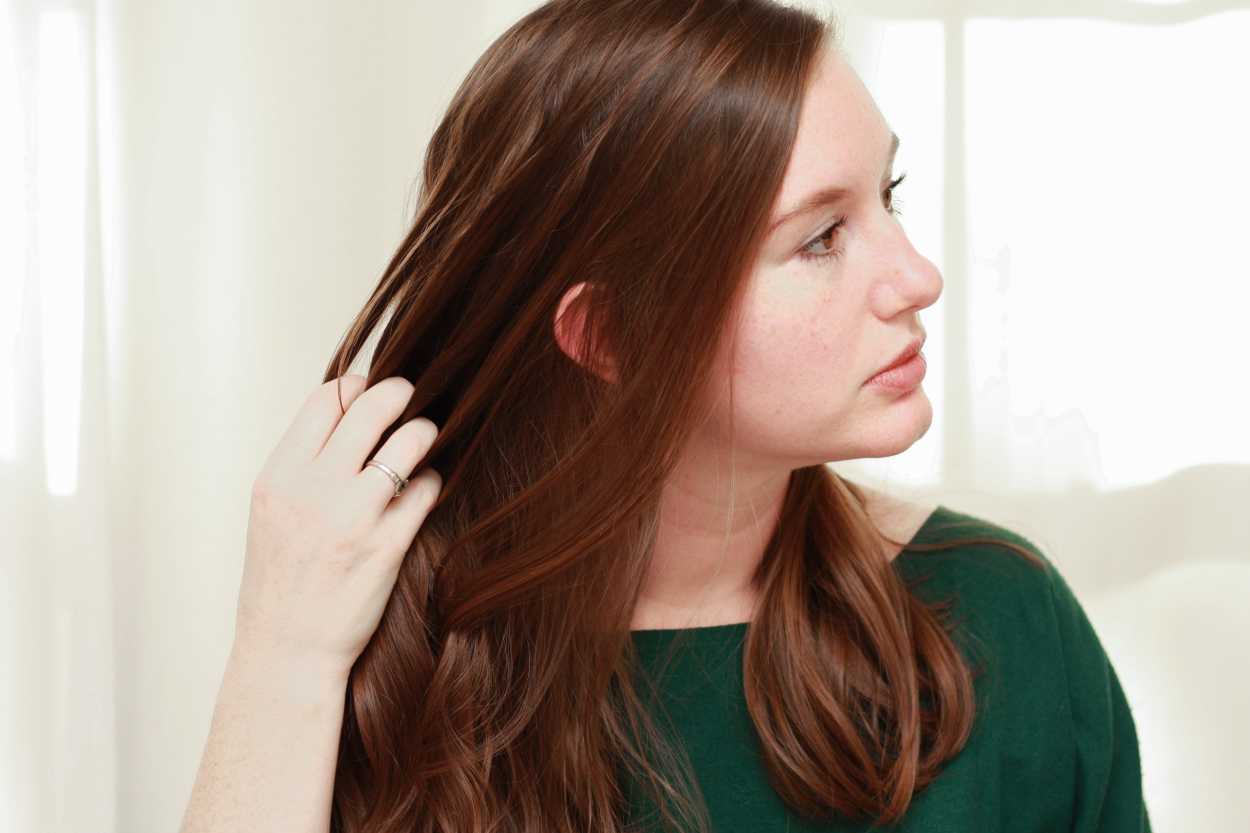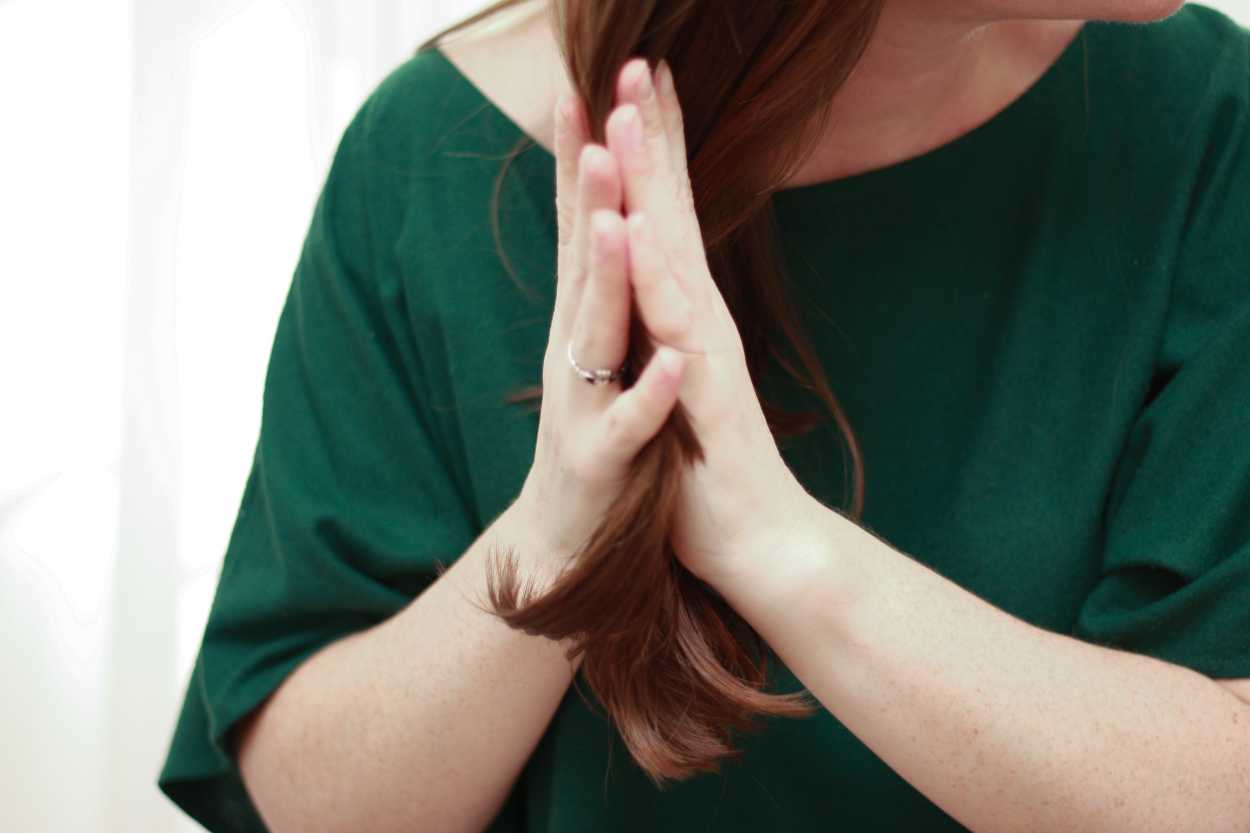 Air-dried + twisted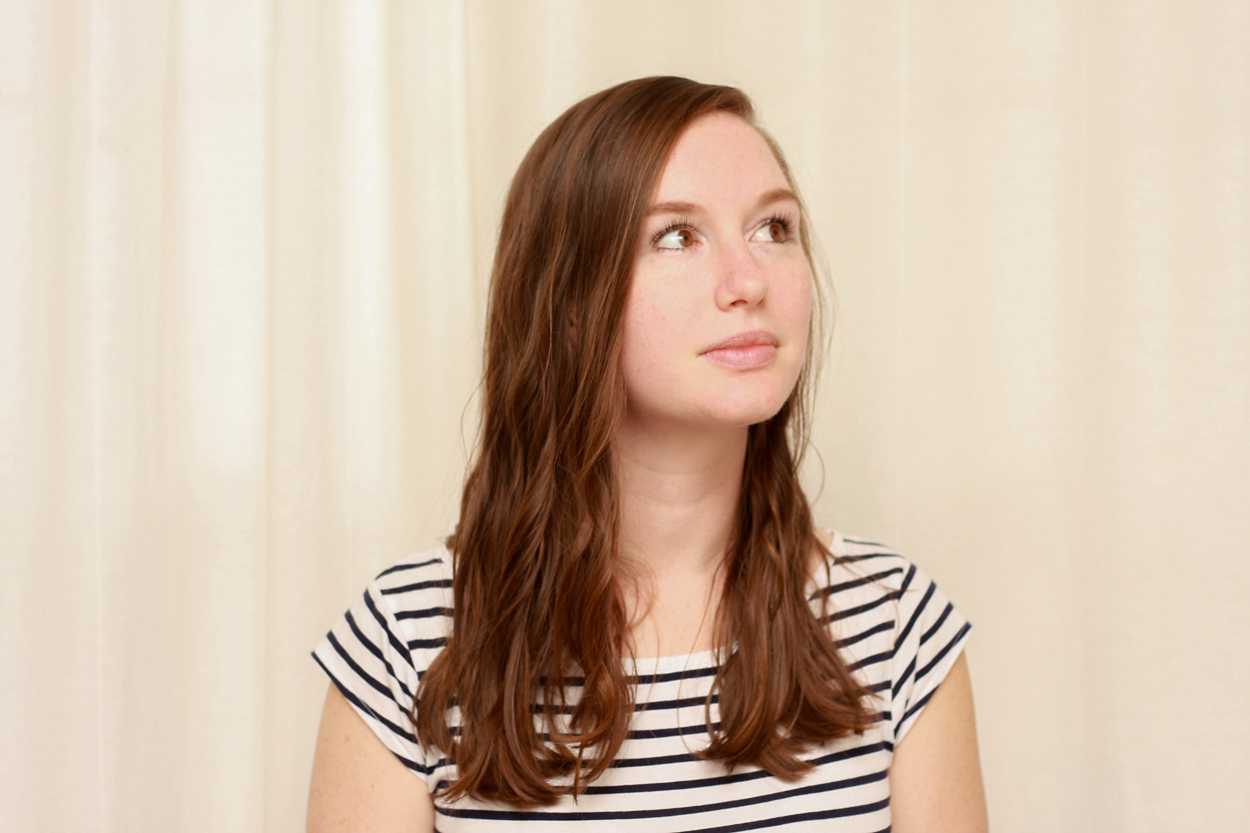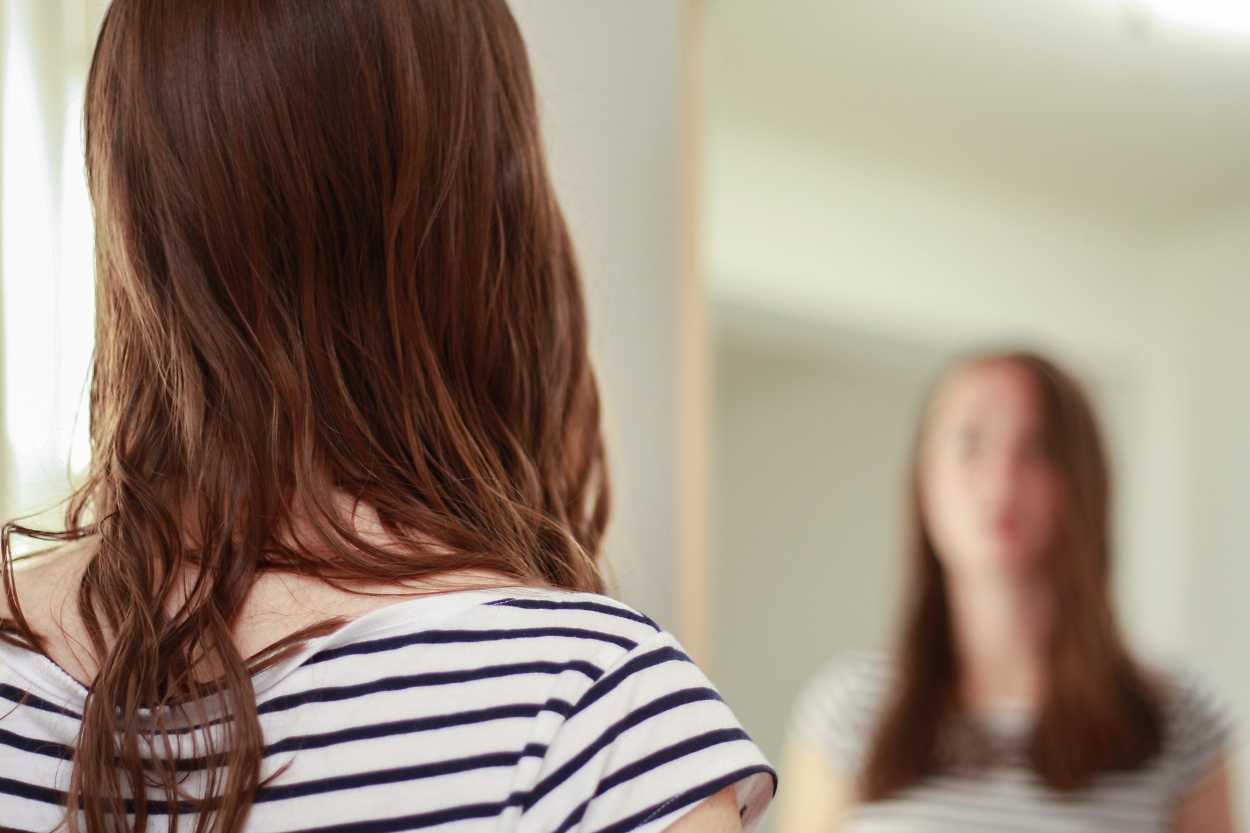 I started asking Airbnb hosts directly if there was a blowdryer before booking after having a few experiences where one was listed but not to be found upon arrival (and I've heard more than once that the dryer was supposedly stolen by the guest right before me). When that is the case, I make sure to shower before the end of the evening to allow my hair to fully air-dry before the next morning. My hair has a naturally irregular wave to it, so I tend to coax it into shape while it dries. This can be done by brushing it several times as it dries, but I prefer the more hands-off approach of gently twisting my hair away from my face. Many prefer a bun, but I'm not a fan of how it only creates shape in one direction. It's also much more comfortable to sleep in when tied back this way. Here's how I get heat-free waves: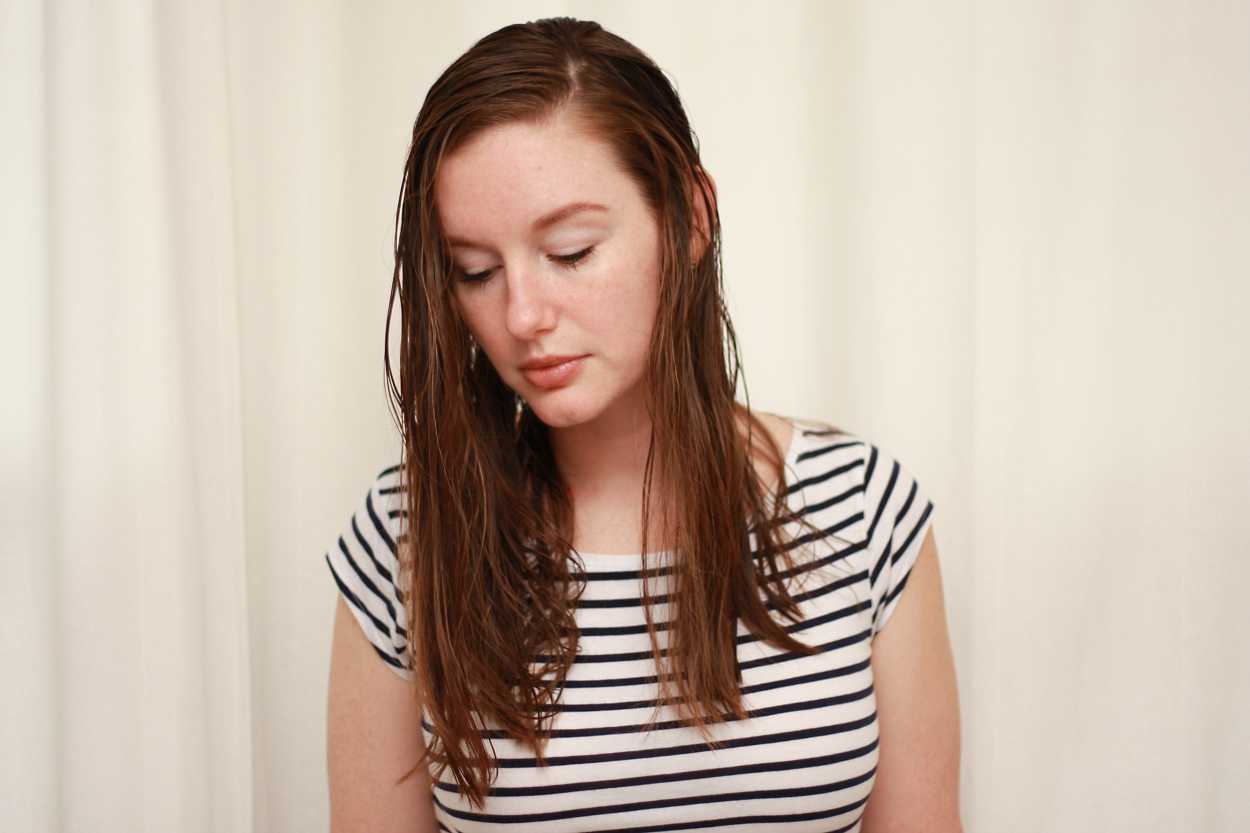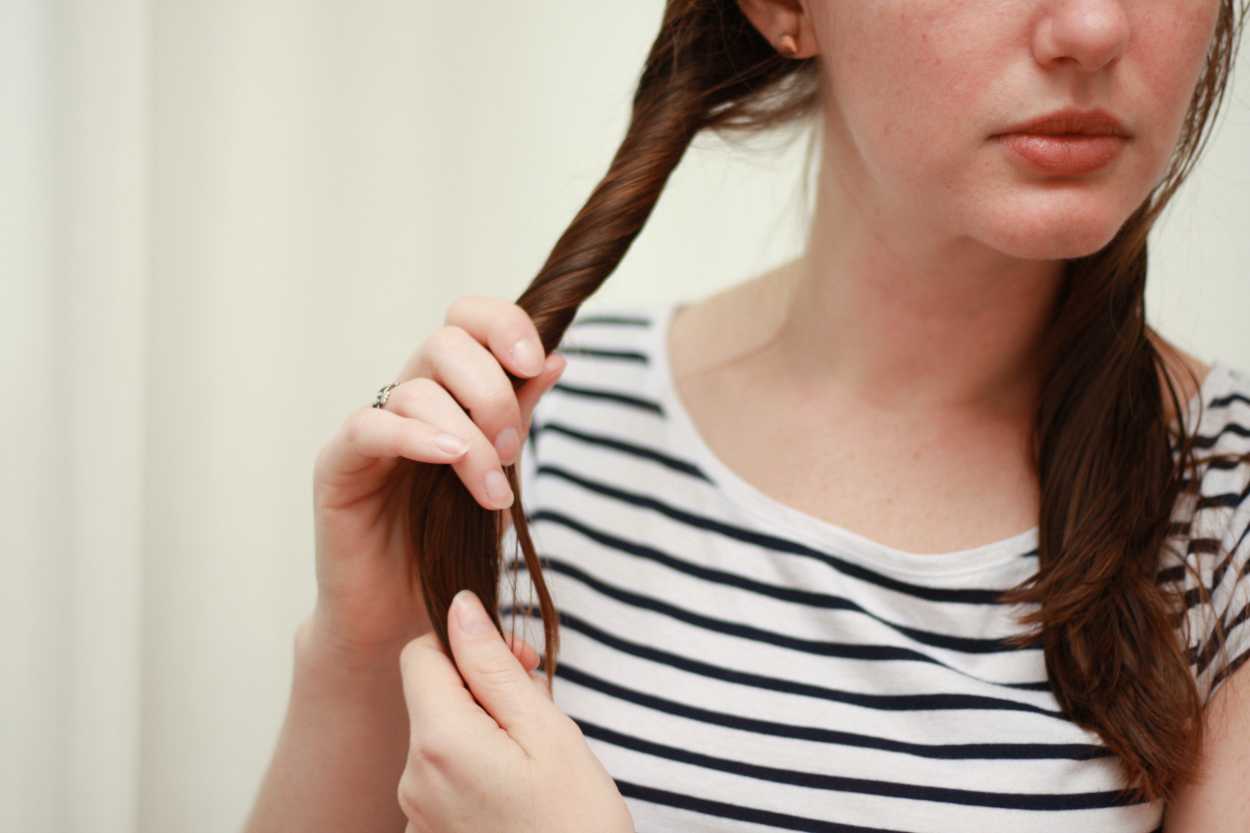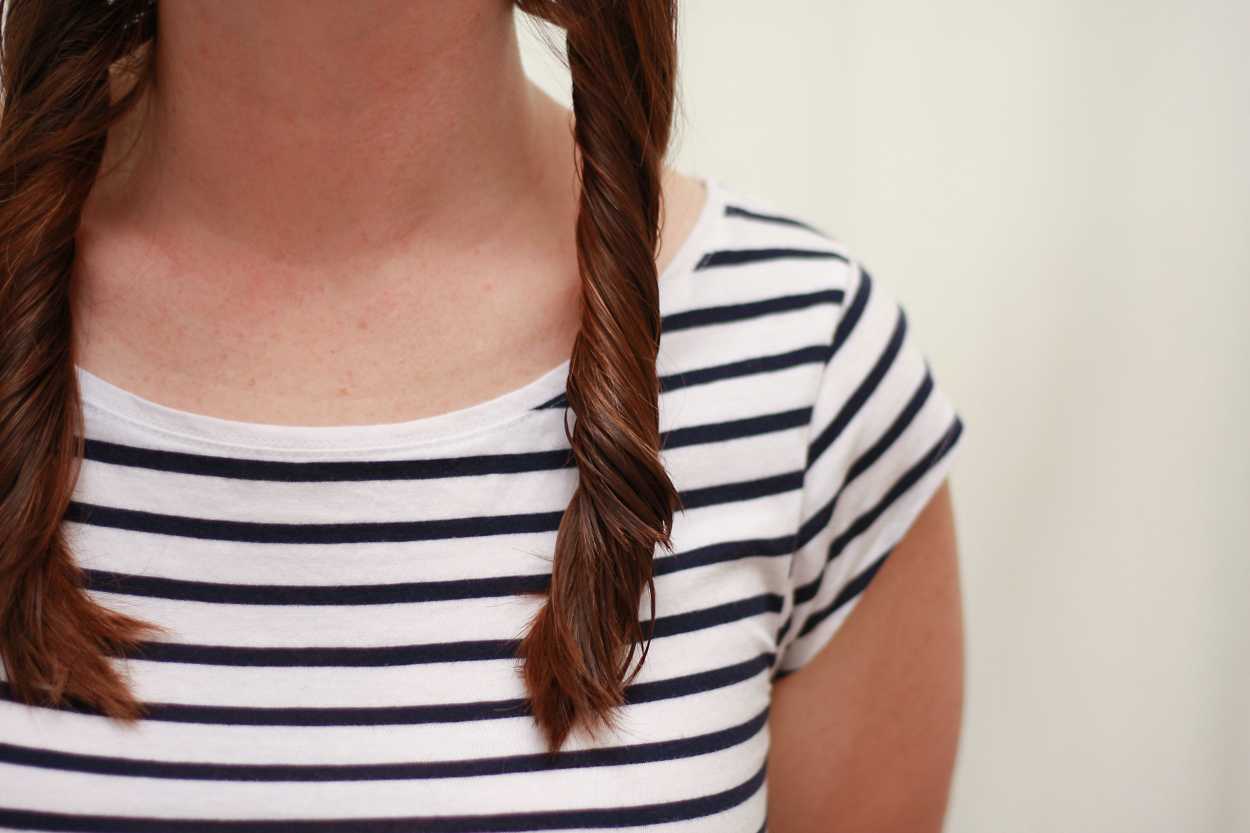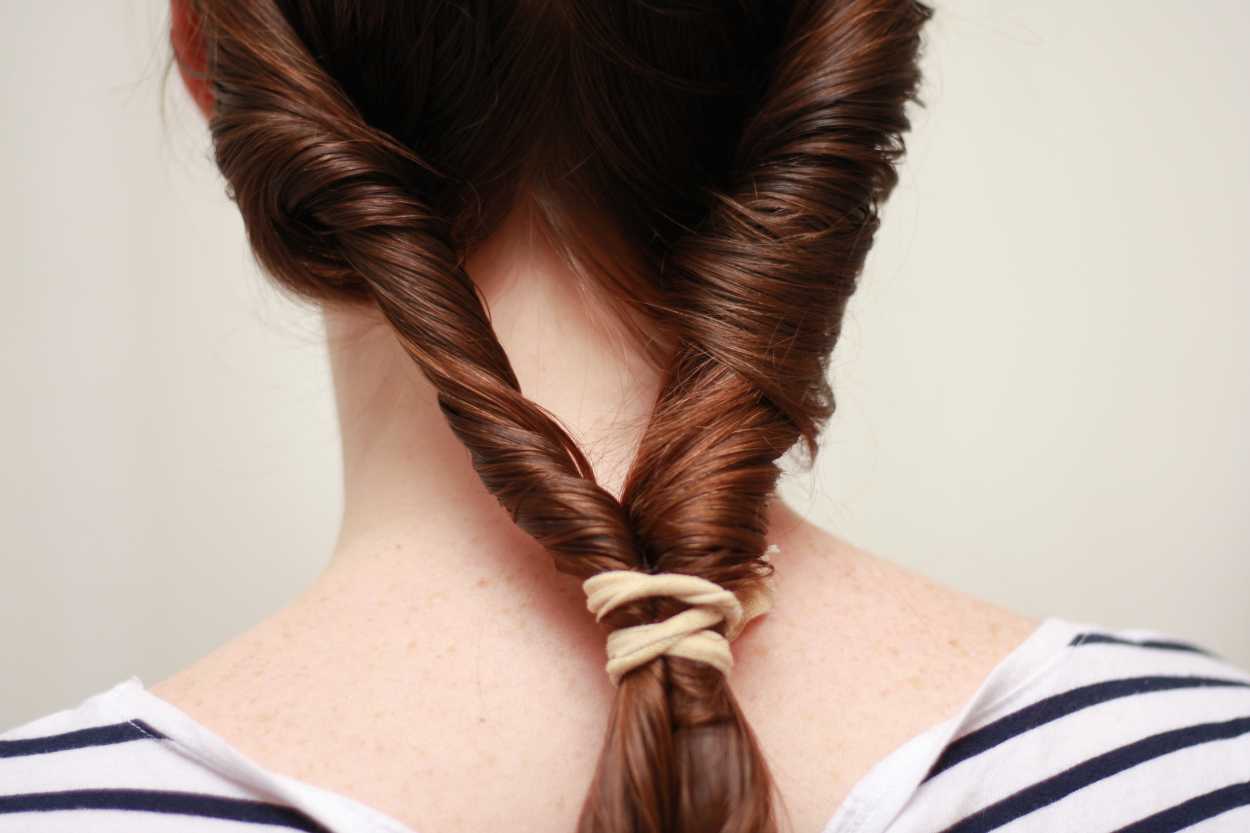 Braided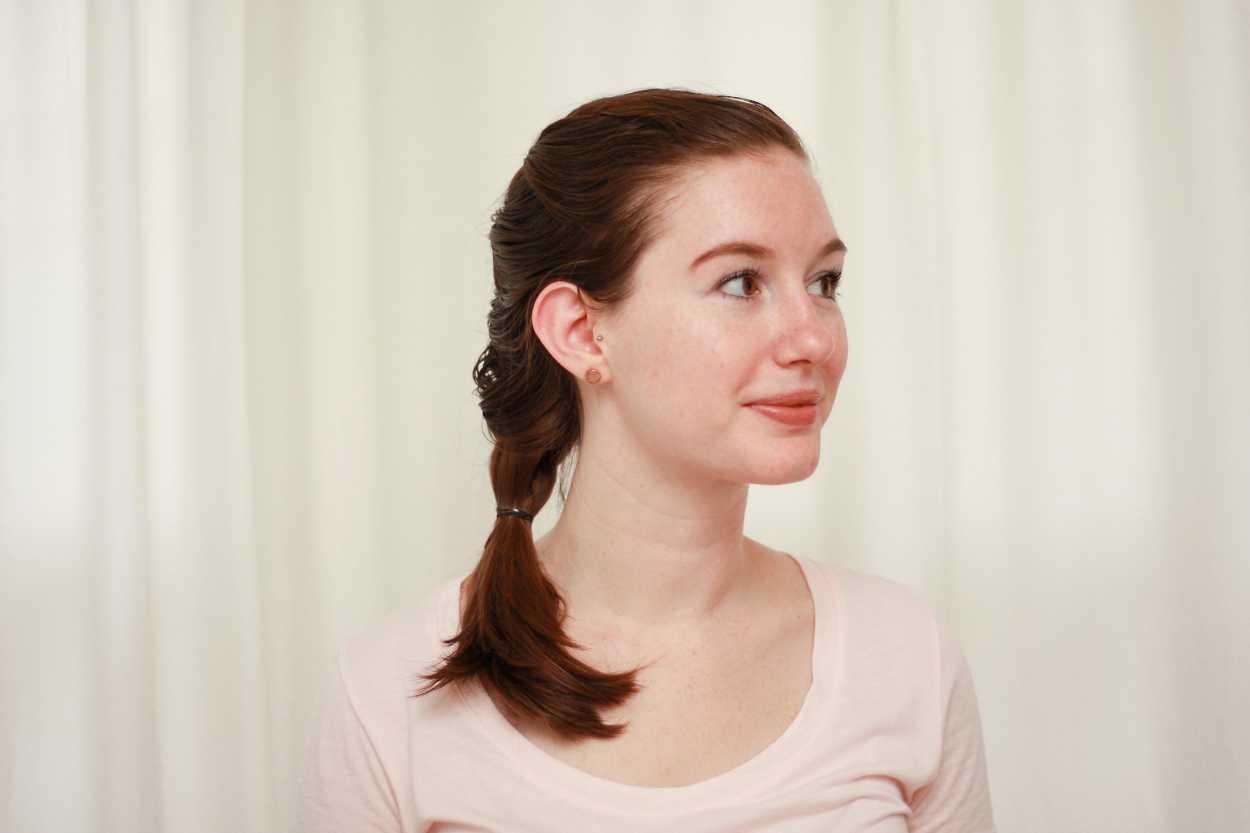 When my roots are so greasy that all the dry shampoo in the world can't sop up its oils, or we're going somewhere incredibly windy or we're doing something where I expect to work up a sweat, I braid my hair. I'll change the placement of the braid or change from a French braid to a Dutch braid depending on the day, but the formula is basically the same (if you've never mastered a French braid, I suggest checking out a few of the countless videos on Youtube and you'll be a pro in no time). To save time, I pull larger sections of hair into the braid, creating a wider shape. Braids work best on at-least day old hair, but if it's freshly washed you can add a texturizing powder to help it stay put (it's also great for adding definition to Dutch braids). If the braid is even, you'll also end up with nice S-shaped waves when you take it down – another heat free style to work with! These are the most common braids I wear when travelling: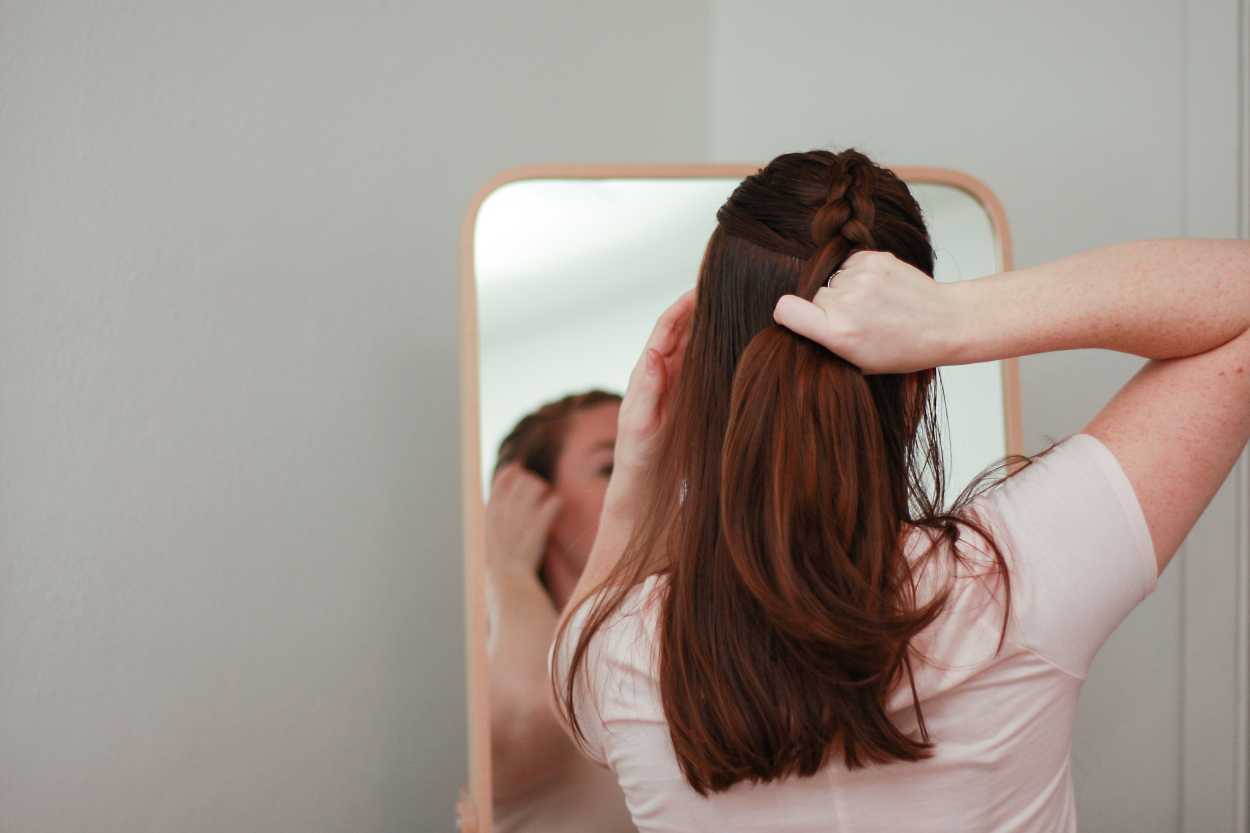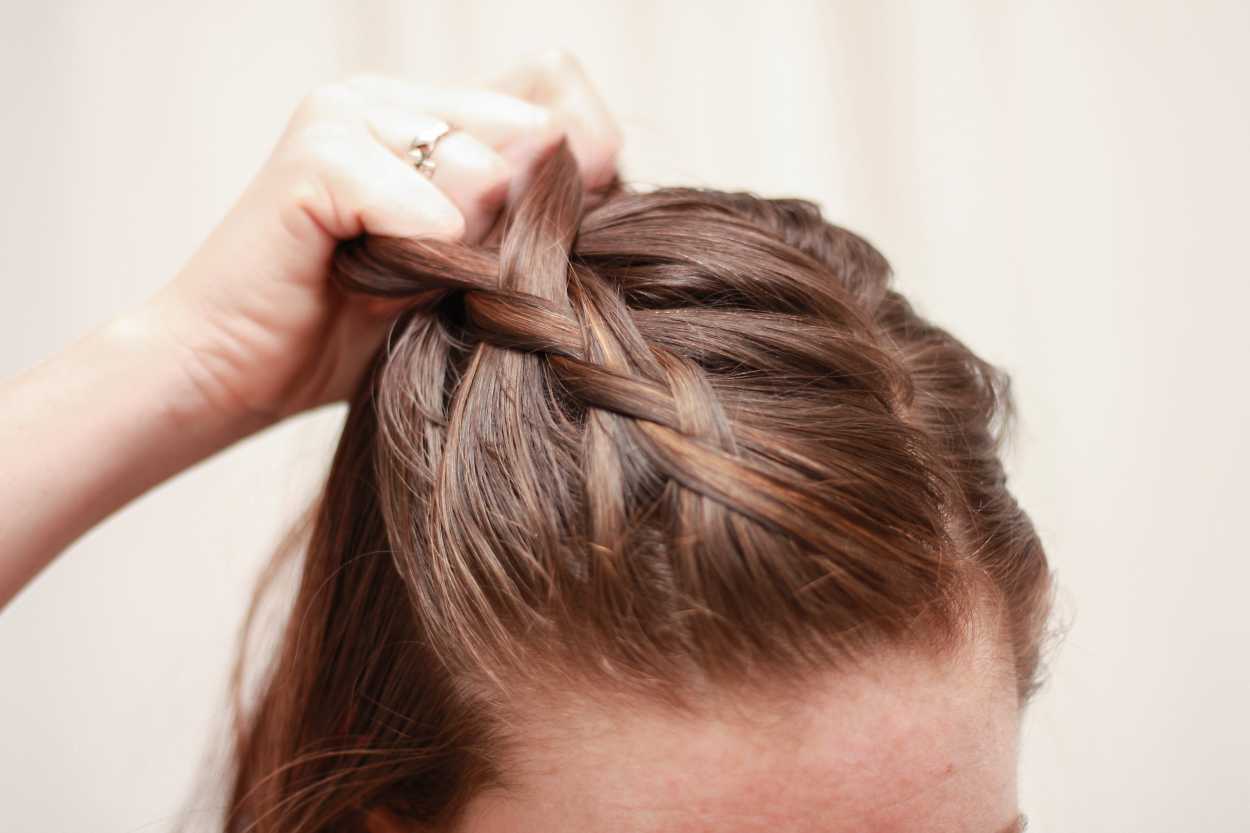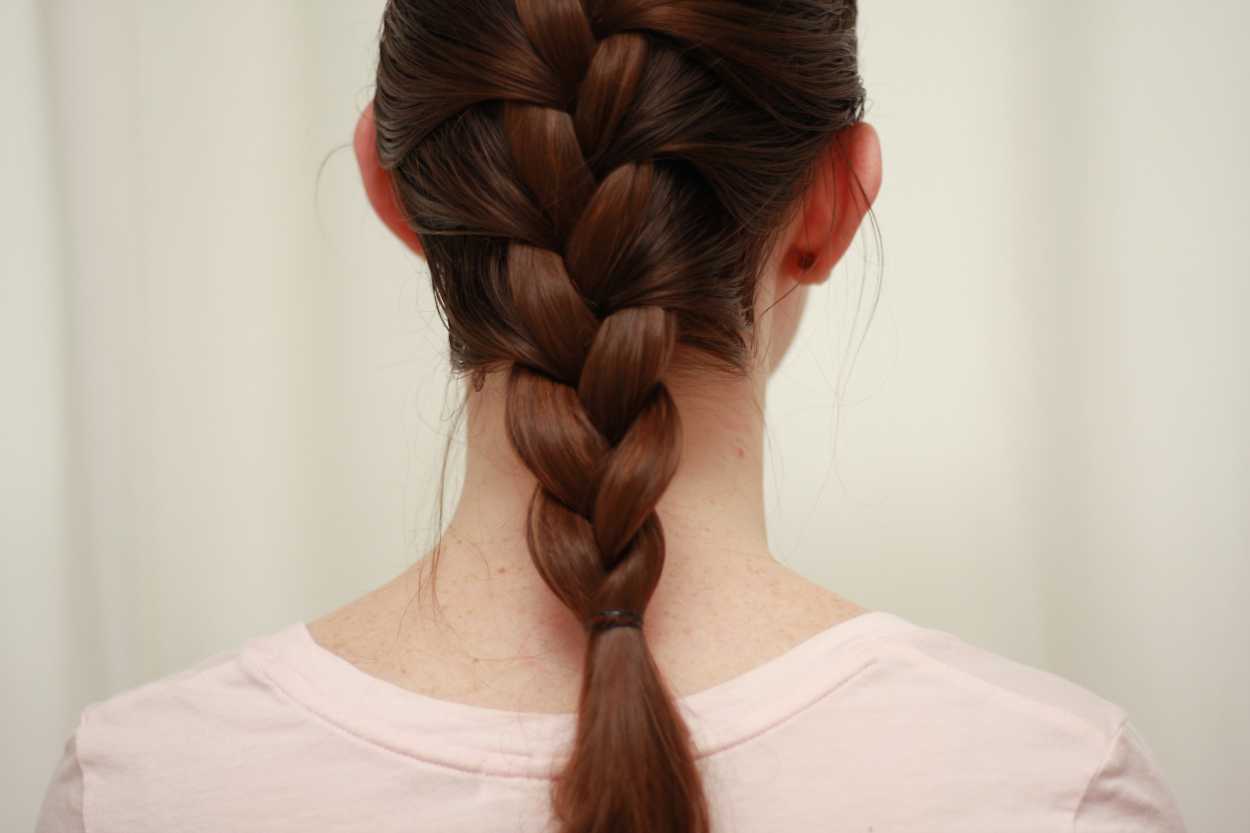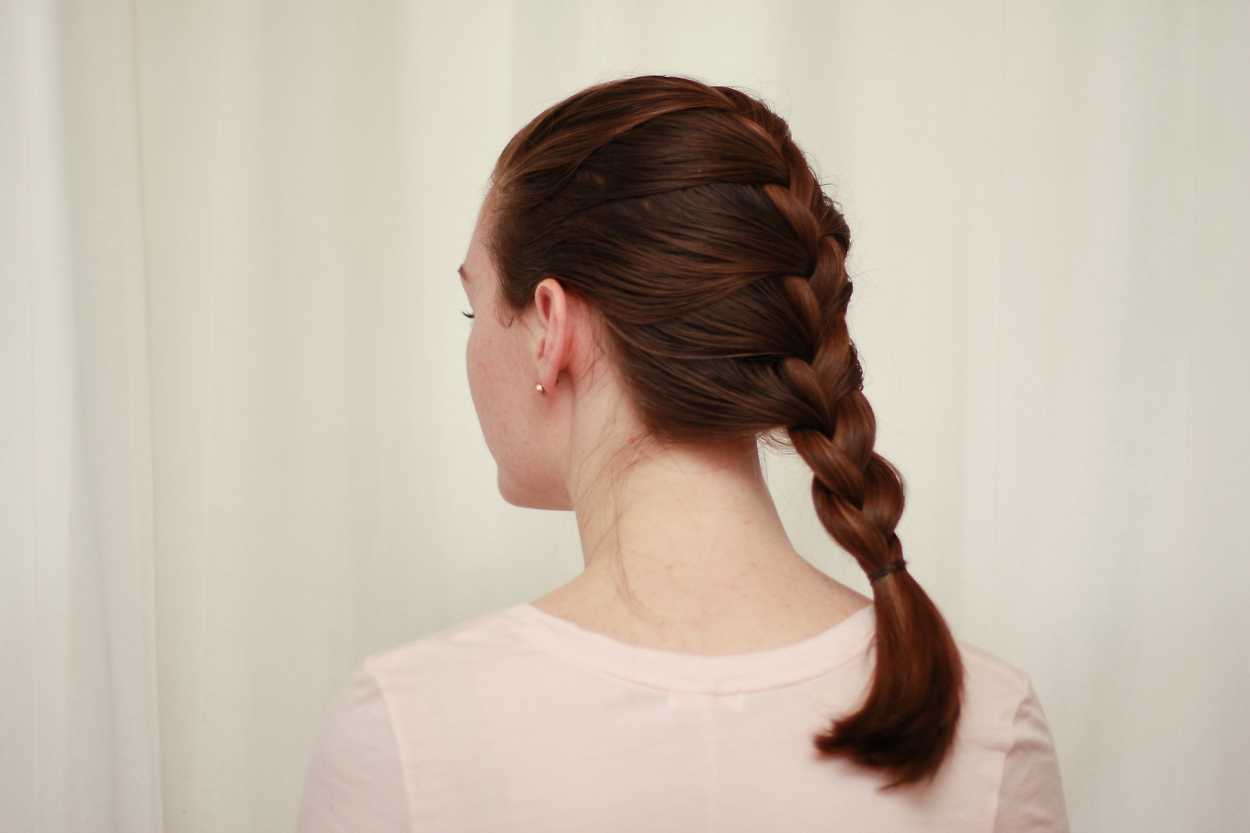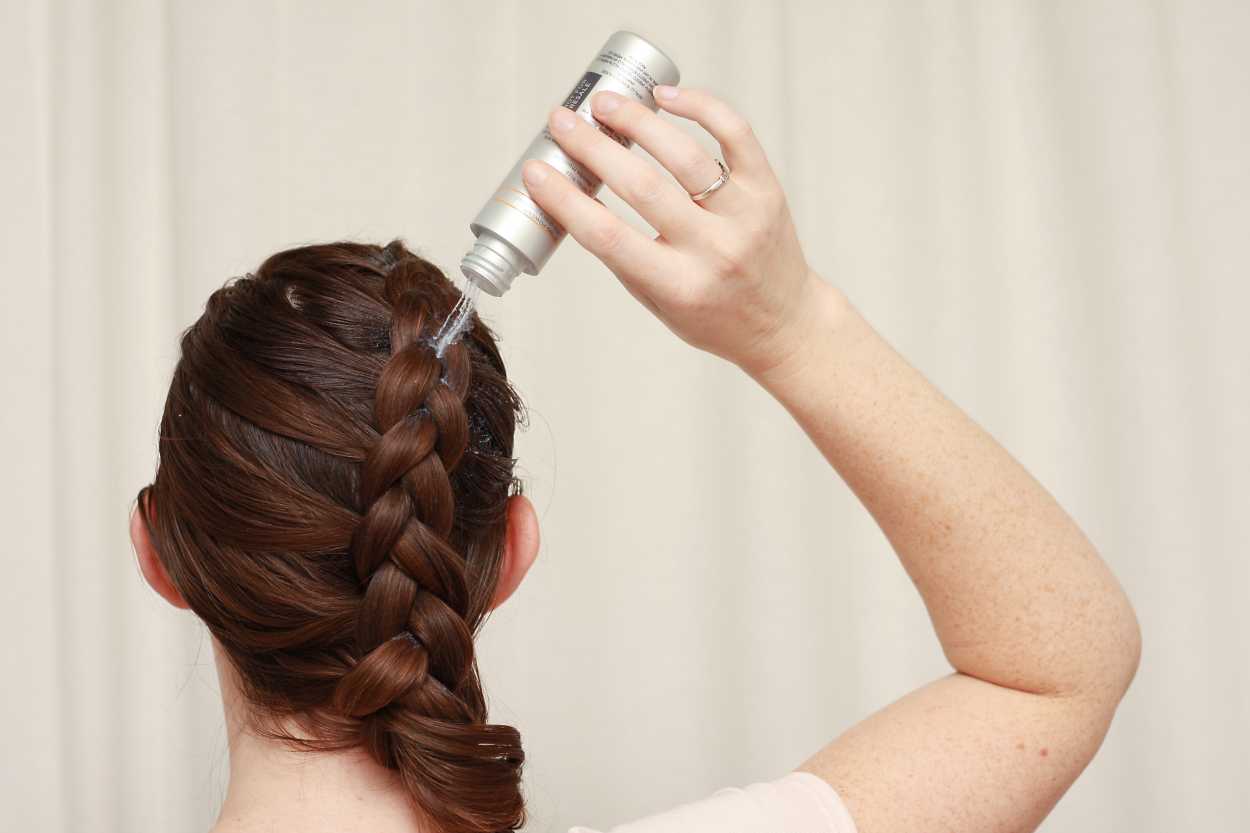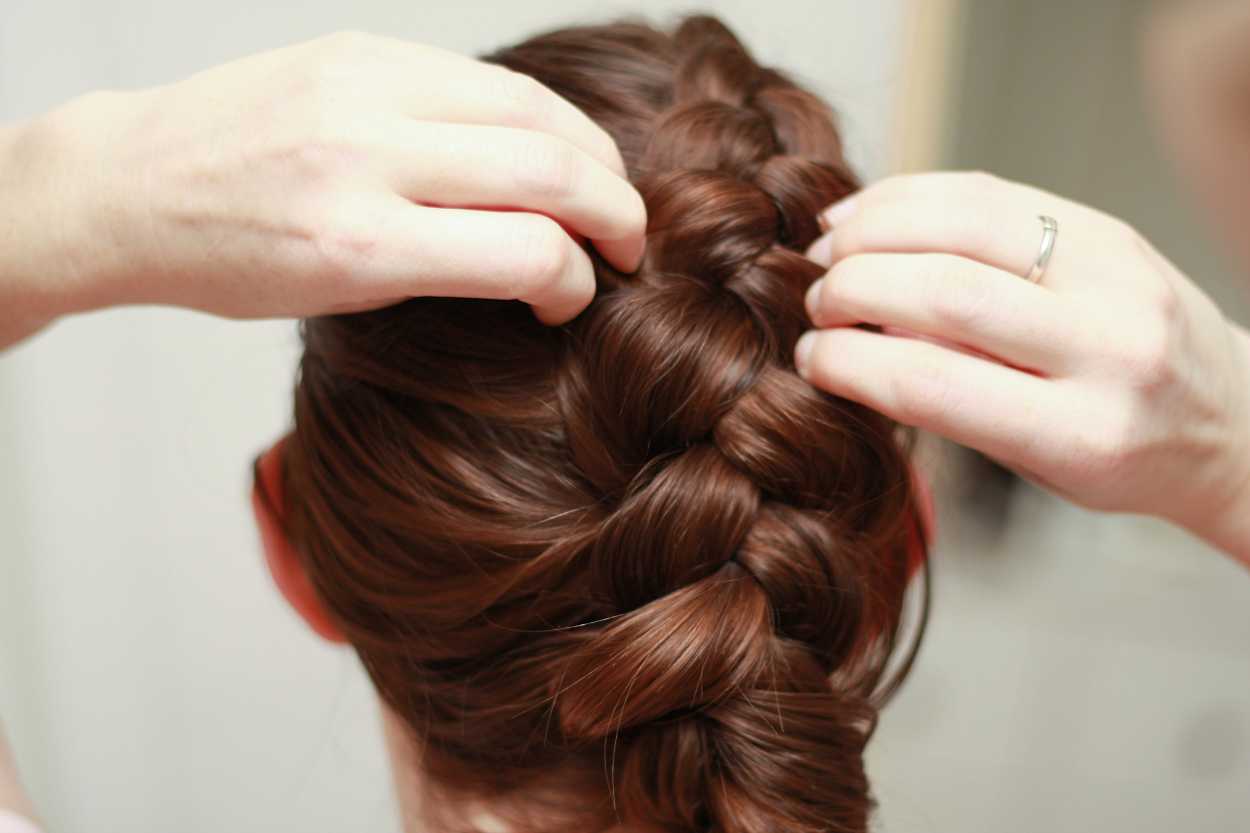 Hat
I can hear you thinking, "a hat is not a hairstyle," so hear me out. Yes, sometimes hats are for those days when you're roots are too greasy or your hair creased in a strange way because you slept on your pillow funny, but sometimes you need them to stay warm. But then, horror of horrors, you need to remove them when you arrive at your destination. And now you have hat-head and think you maybe should have sacrificed warmth for style (at least that's how I felt every time I wore a beanie). I finally discovered that if I flipped my part before putting the hat on my head, I could just flip it back when I removed my hat. So simple, and it took me so long to figure out. Now when I remove my hat, I'm often left with more volume than when I started; with my fine hair, that's a very a good thing. Step-by-step, this is how I flip my part (there aren't many steps!):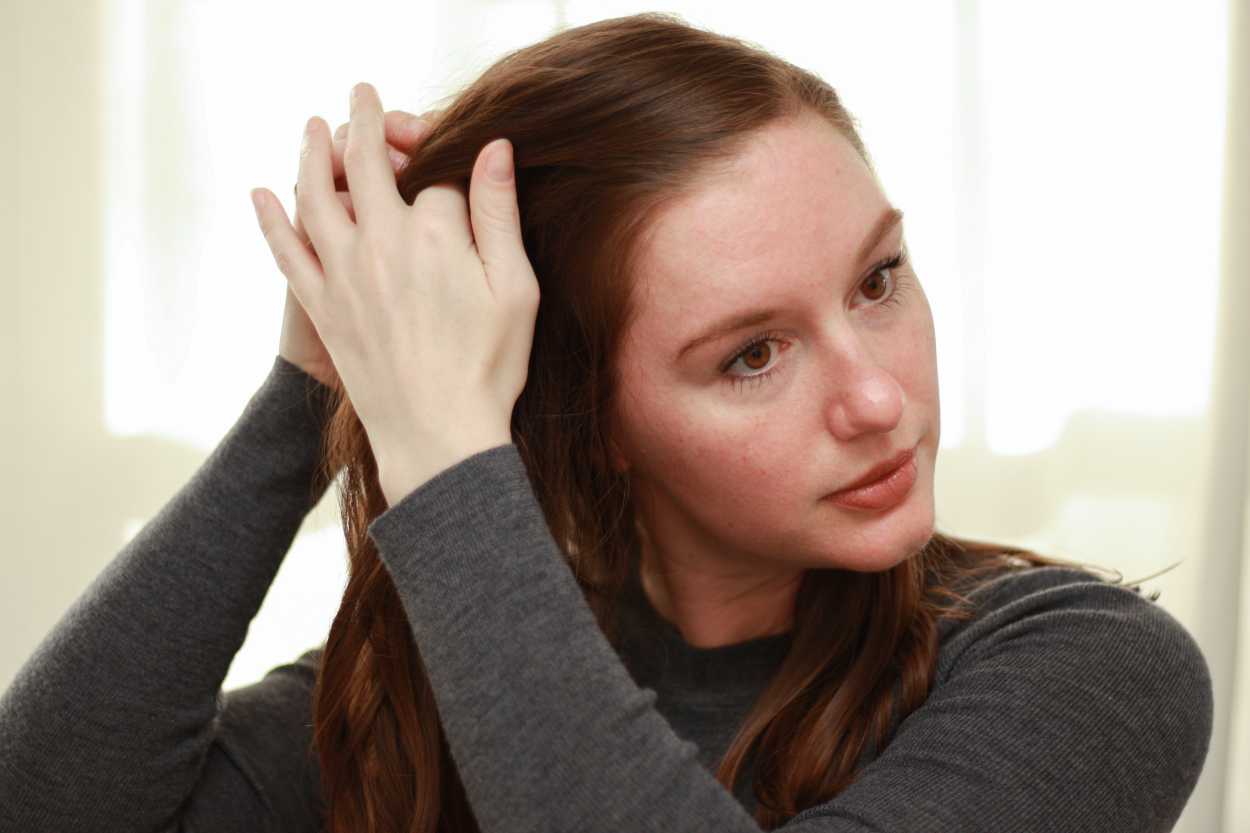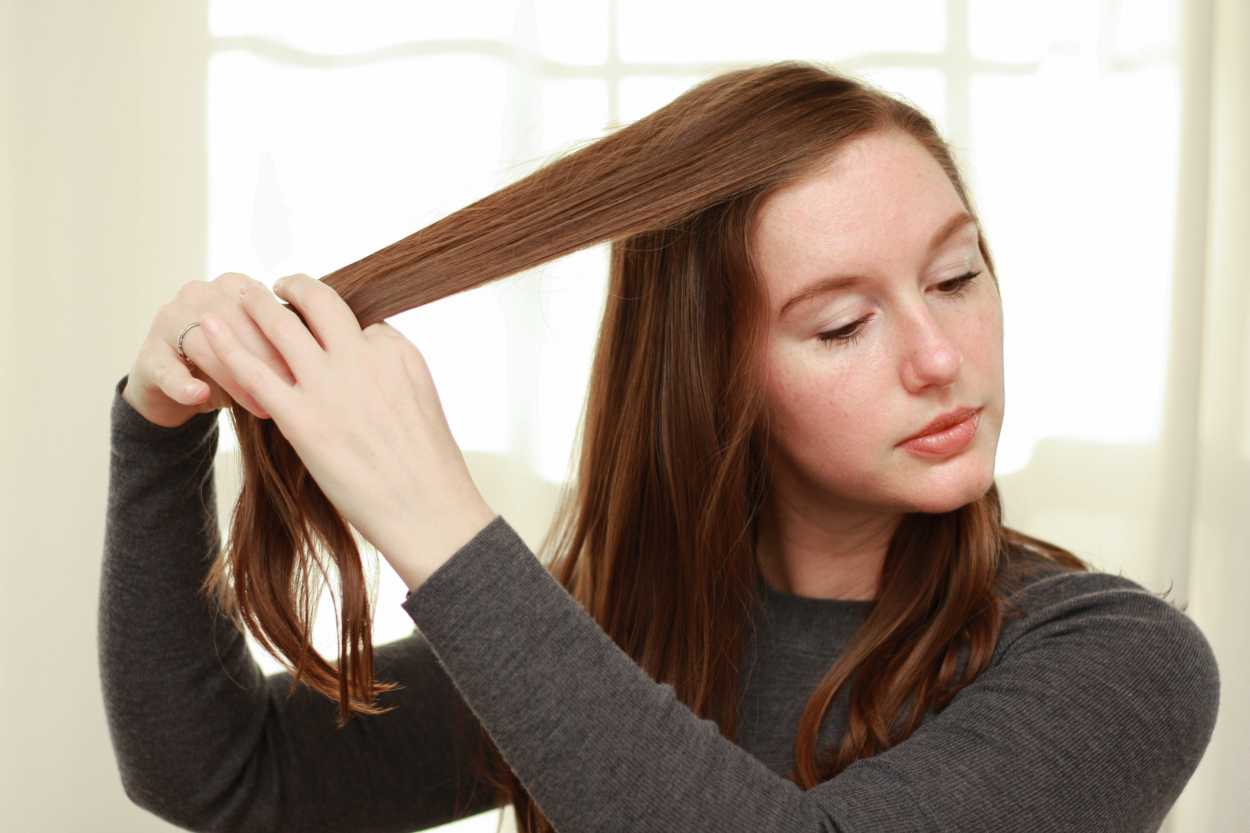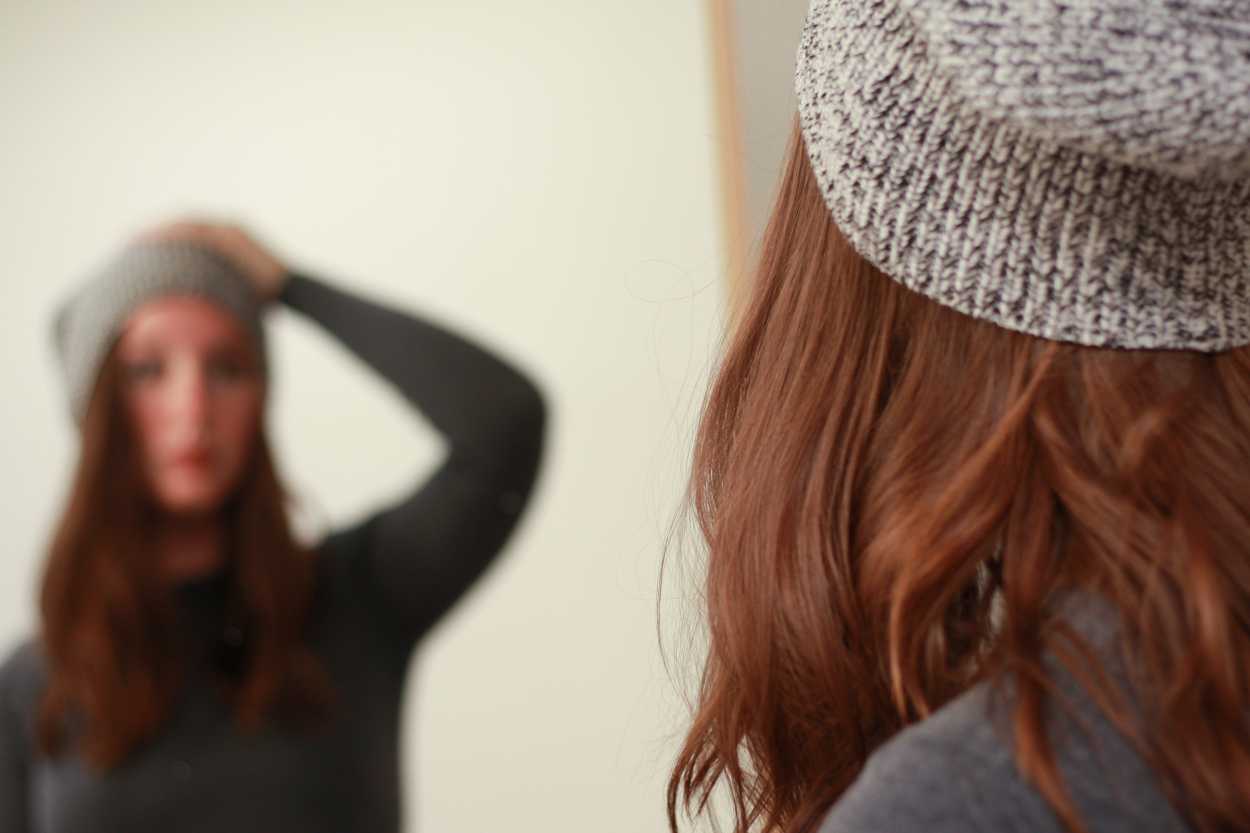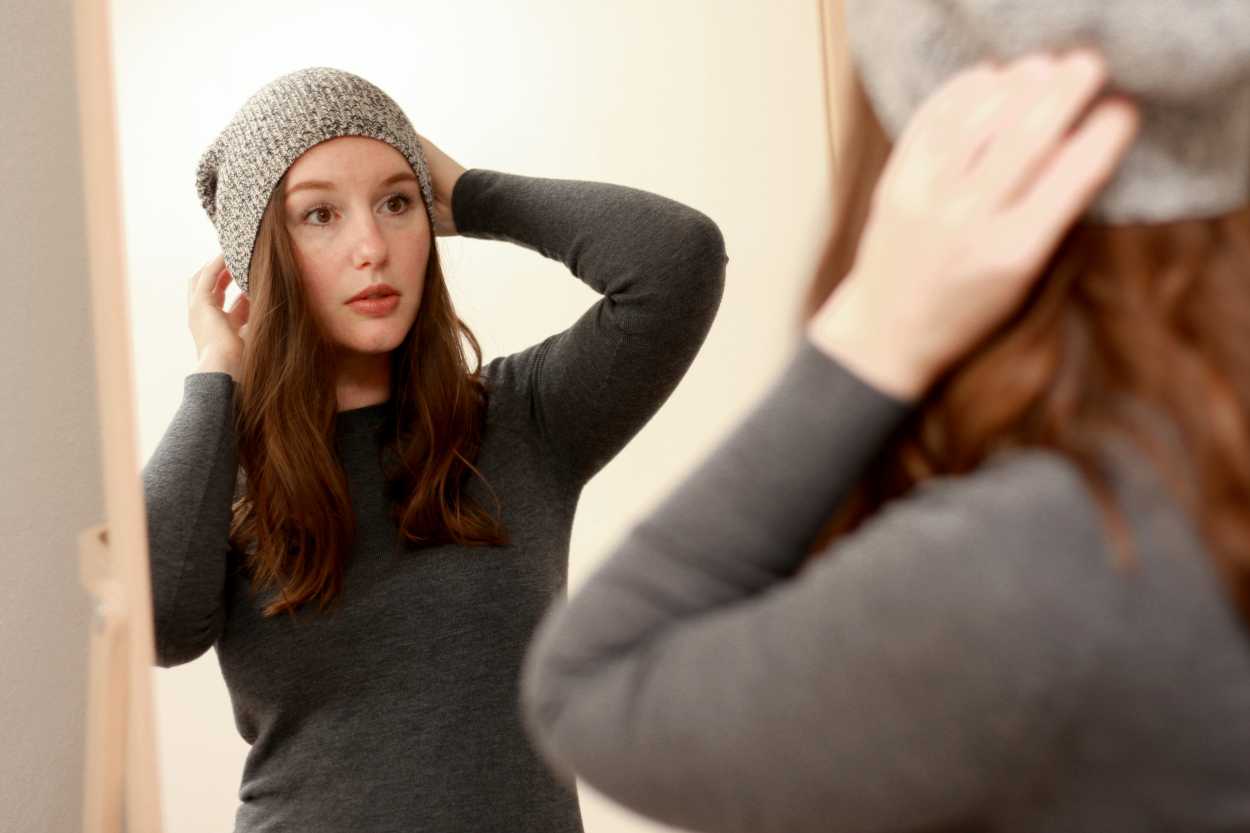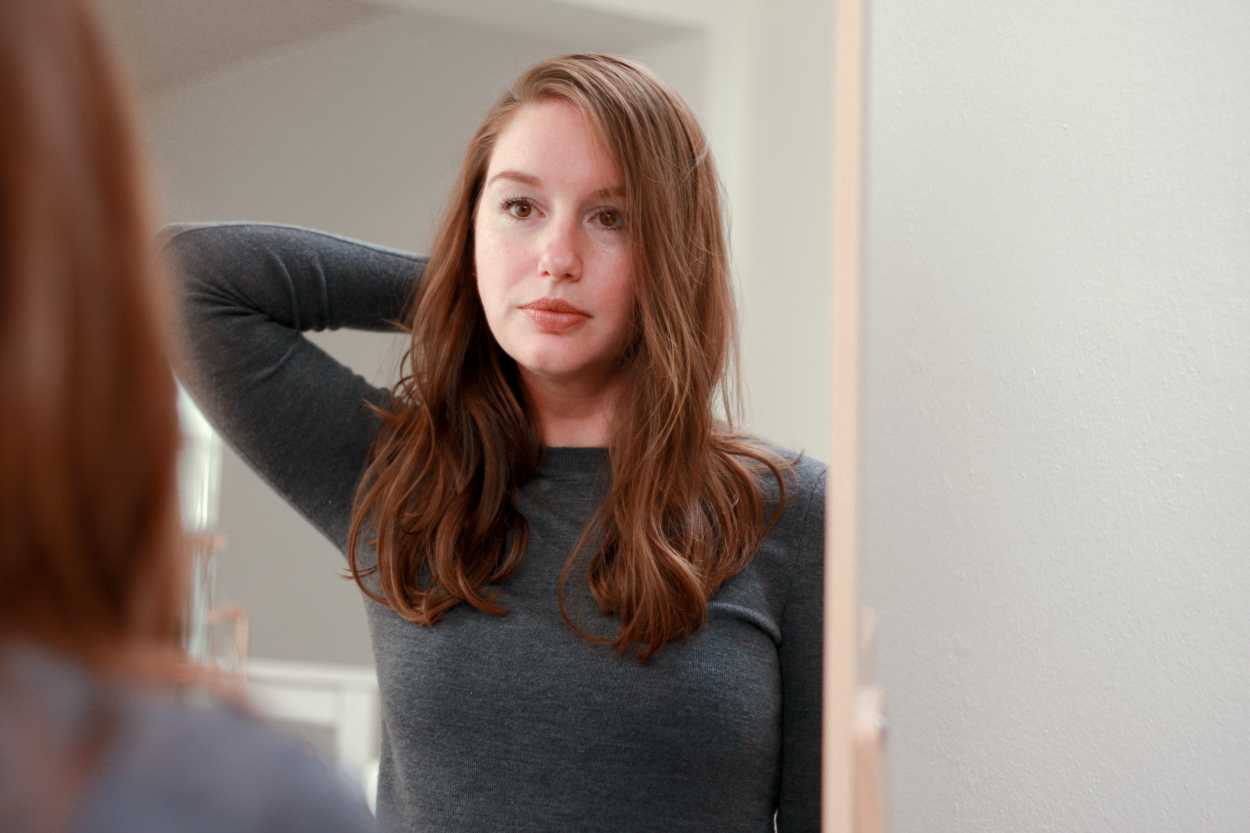 Updo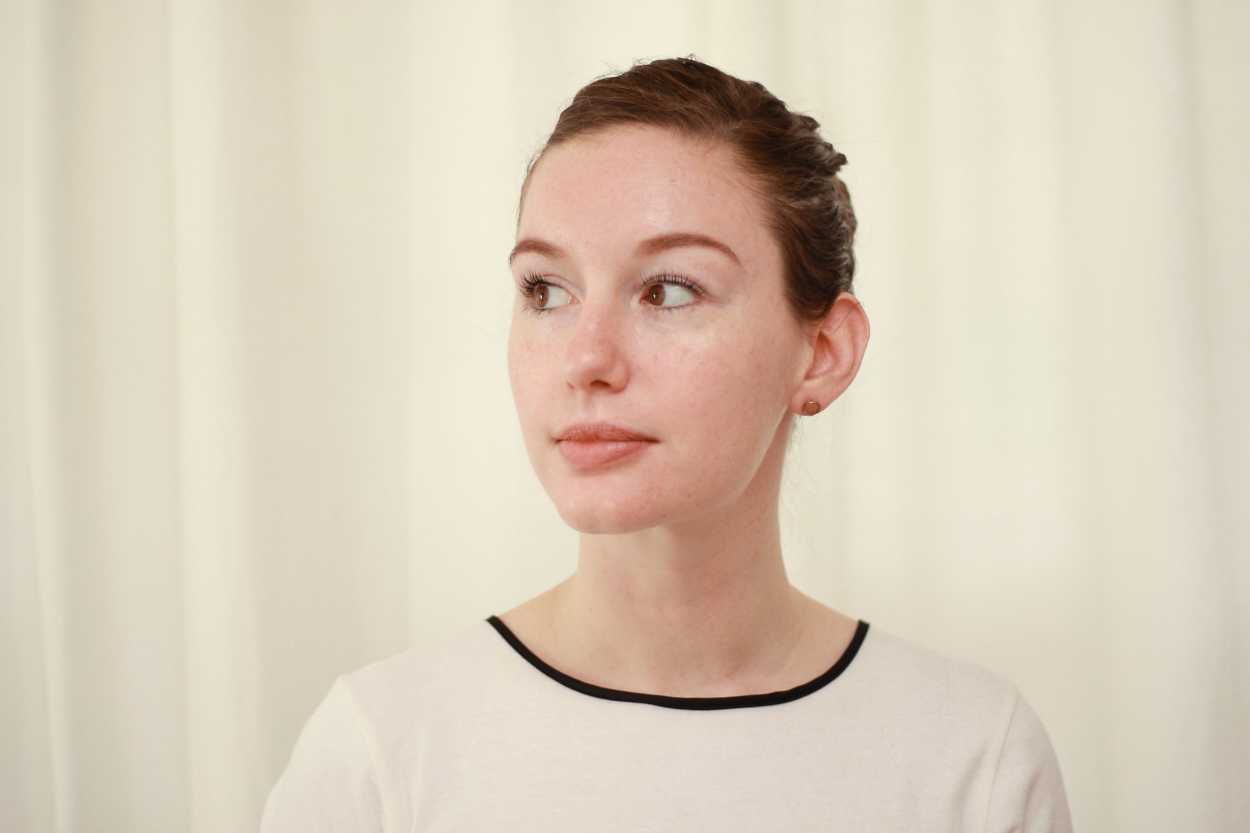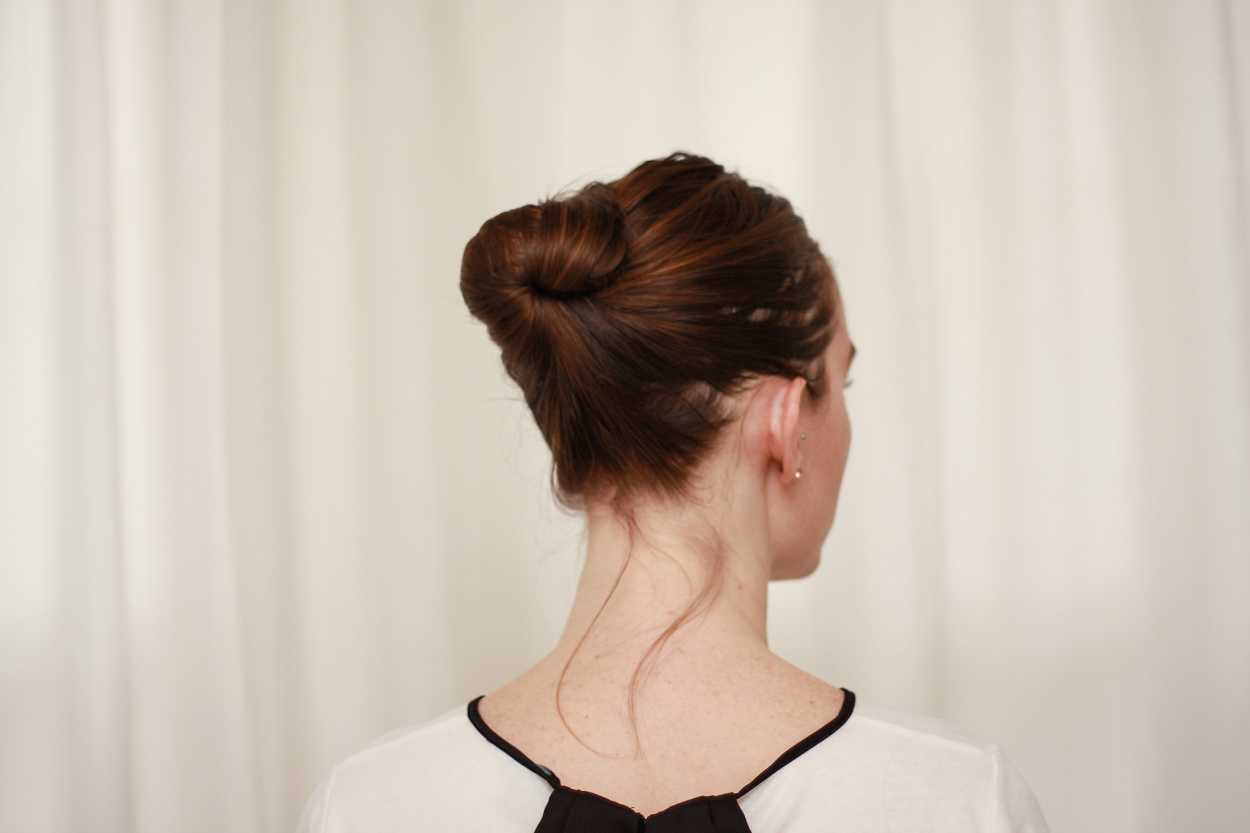 The first time I saw someone pull their hair back like this, I swore it was magic. This hairstyle is classy and elegant, or can also be roughed-up a bit to look more casual or edgy (my preference!). I'll often pull my hair up like this briefly if it's windy and I'm missing a hair tie, or if I need to shower and don't want to wash my hair. It takes a bit of practice to get it right, but once you have it down you can accomplish it in about thirty seconds. I find I have better success with this style on slightly dirty hair or with the use of hair texturizers, but if your hair naturally holds its shape well, you should be able to do this one anytime! Here's how: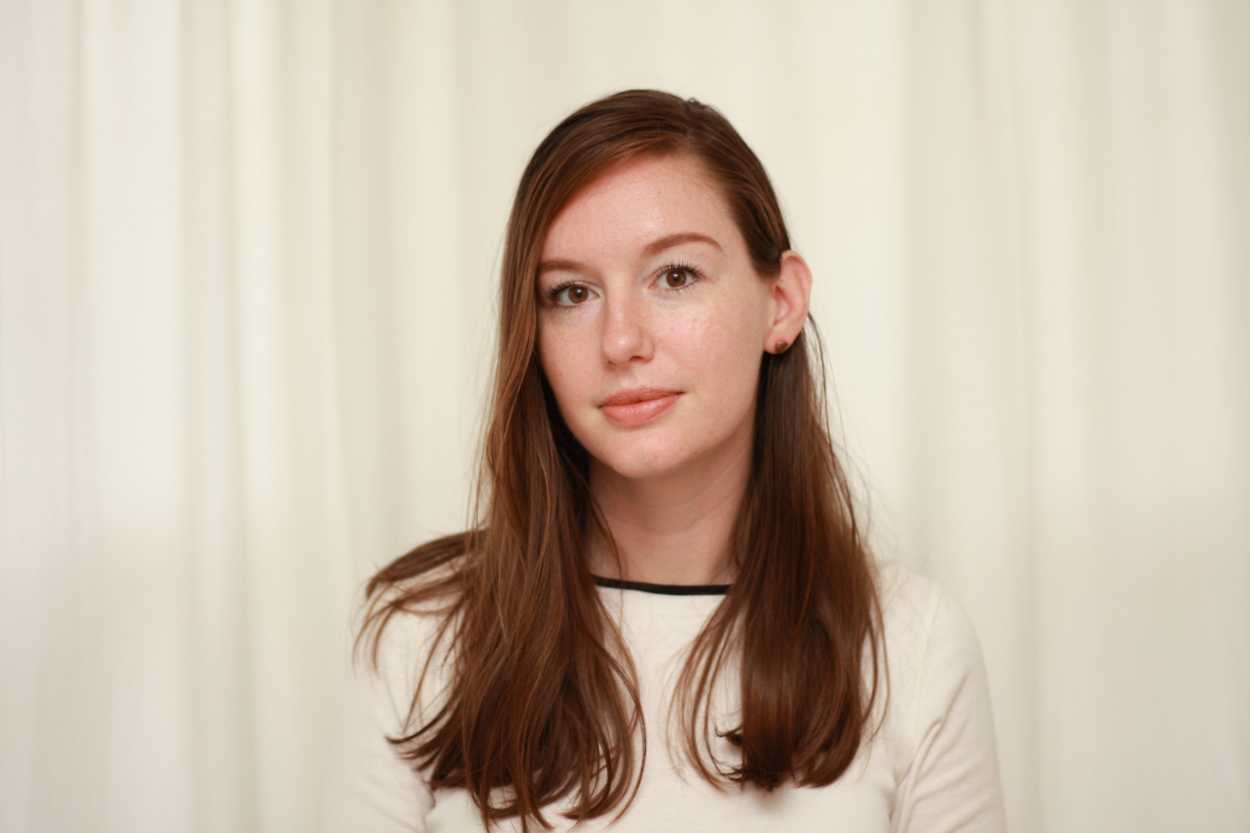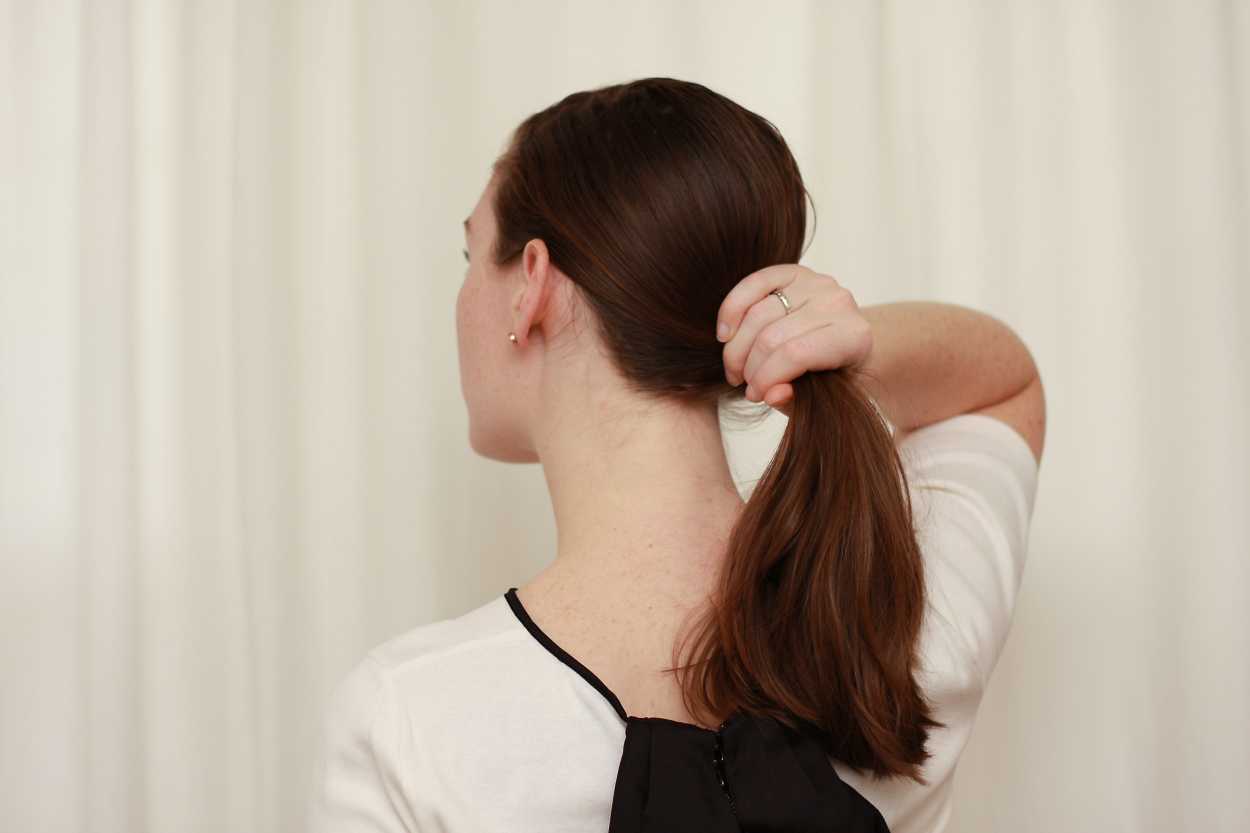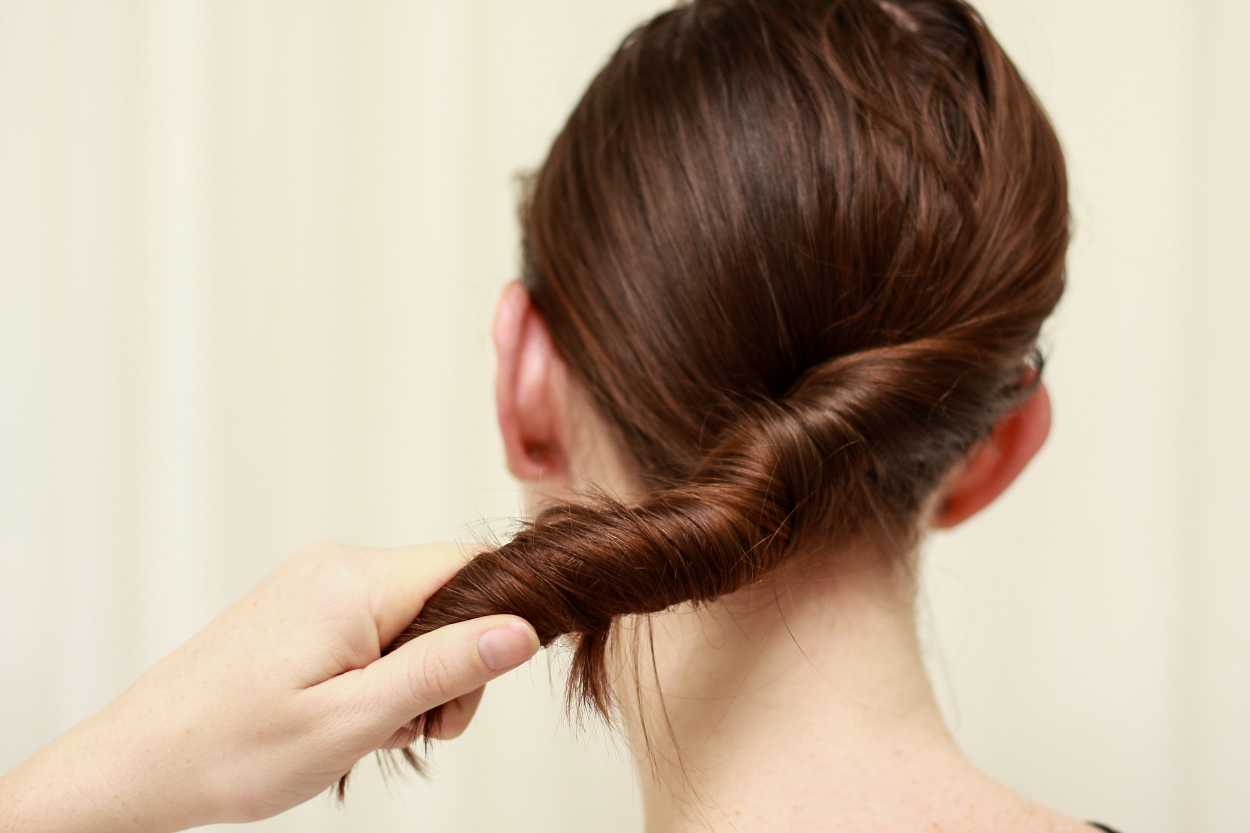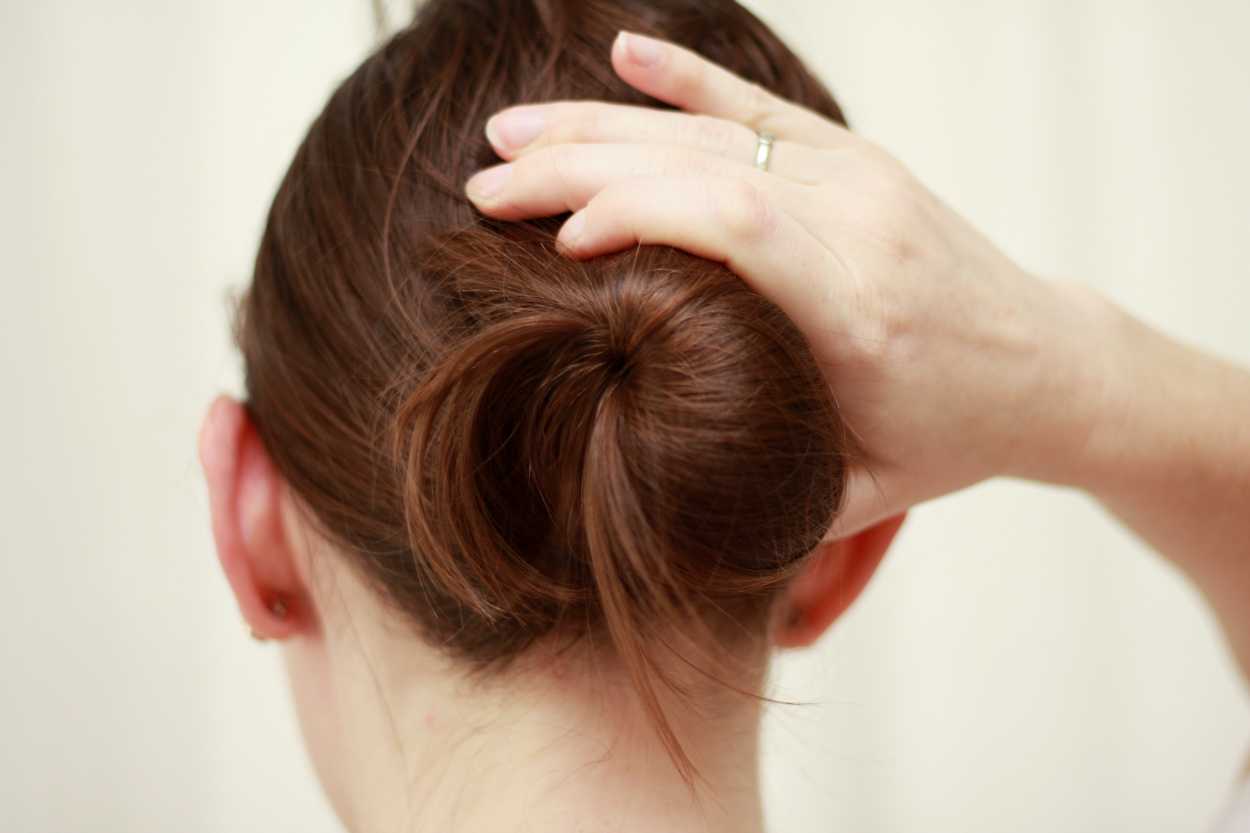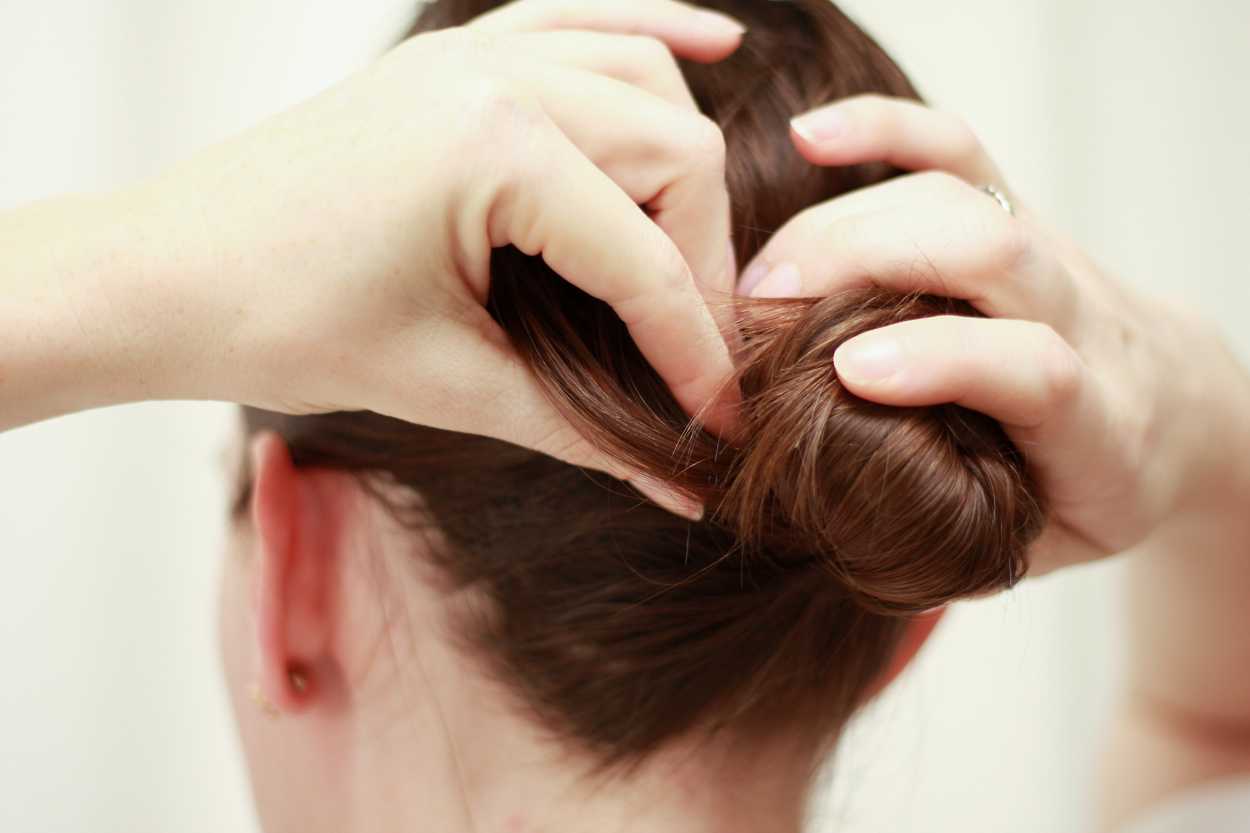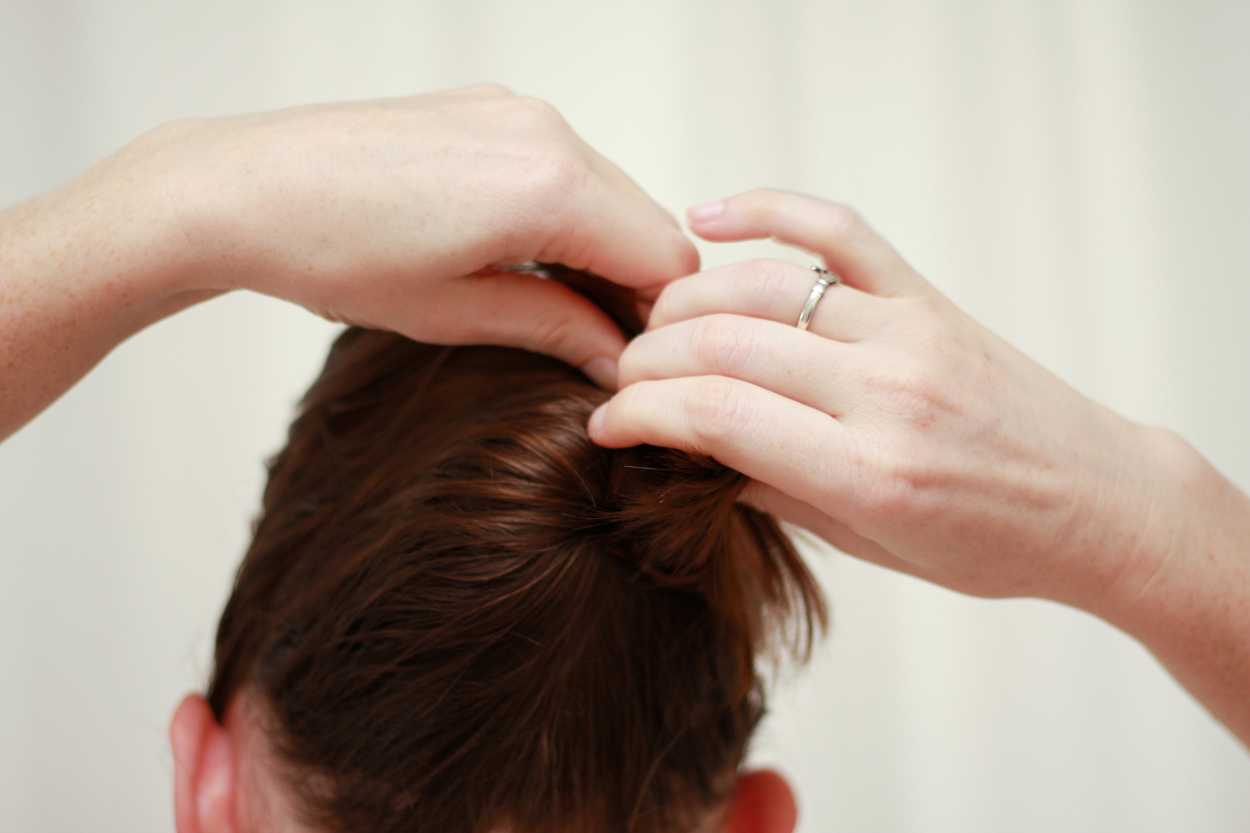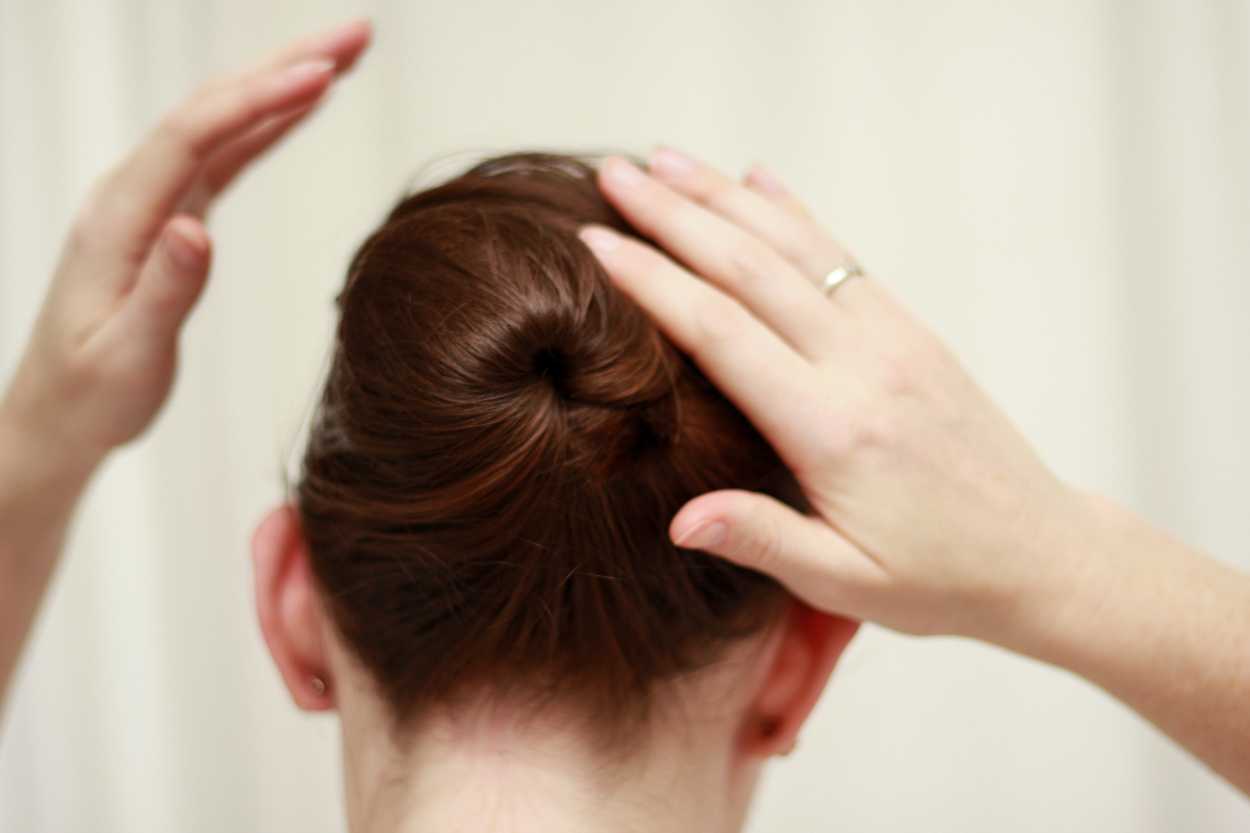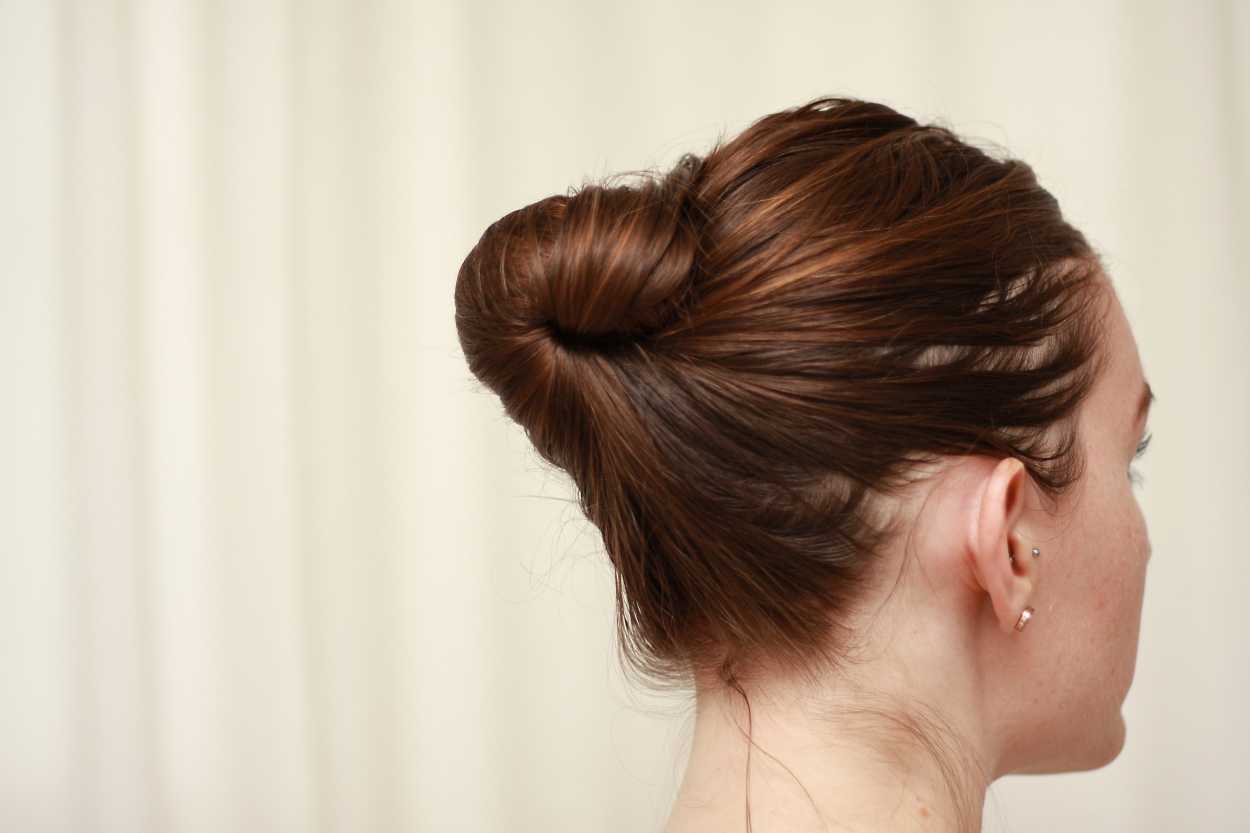 ---
What are your favorite easy-to-accomplish hairstyles when away from home?