About a year before we visited Nashville, we visited Memphis, Tennessee (I imagine most people visit those two cities in the opposite order). This was back in July 2016, nearly nine months before we started this blog. I plan on sharing some of our past trips in this space this year; I hope you don't mind!
To save days off, we always try to take trips over long weekends. Our trip to Memphis was no different. We caught a Friday evening flight out and returned in the evening on Monday, July 4. This meant we missed the city's fireworks display over the Mississippi River, but didn't miss a day of work (crucial, since we just got back from France a few weeks prior). It was our first time flying on Allegiant Airlines, a budget airline known for not including anything in the base airfare, sometimes flying into out-of-town airports, and only flying on certain days of the week. It was certainly not a glamorous experience, but the price was right and we shared a carry-on to save money. We only had about two weeks to plan our trip, so our main focus was barbecue and catching a few sights. We skipped Graceland, both for its cost and because we're not big Elvis fans (I mean we don't dislike Elvis, we're just not the attraction's target audience). Downtown Memphis is pretty walkable, and our hotel also offered a free shuttle to locations within a certain radius, so we didn't rent a car. Any time we needed to fill in the gap, we took an Uber or Lyft (those are affiliate links to use if you wish, with free rides or discounts for first time users), whichever was cheapest.
With four days in the city (three and a half, really), here's what we did:
WHERE WE ATE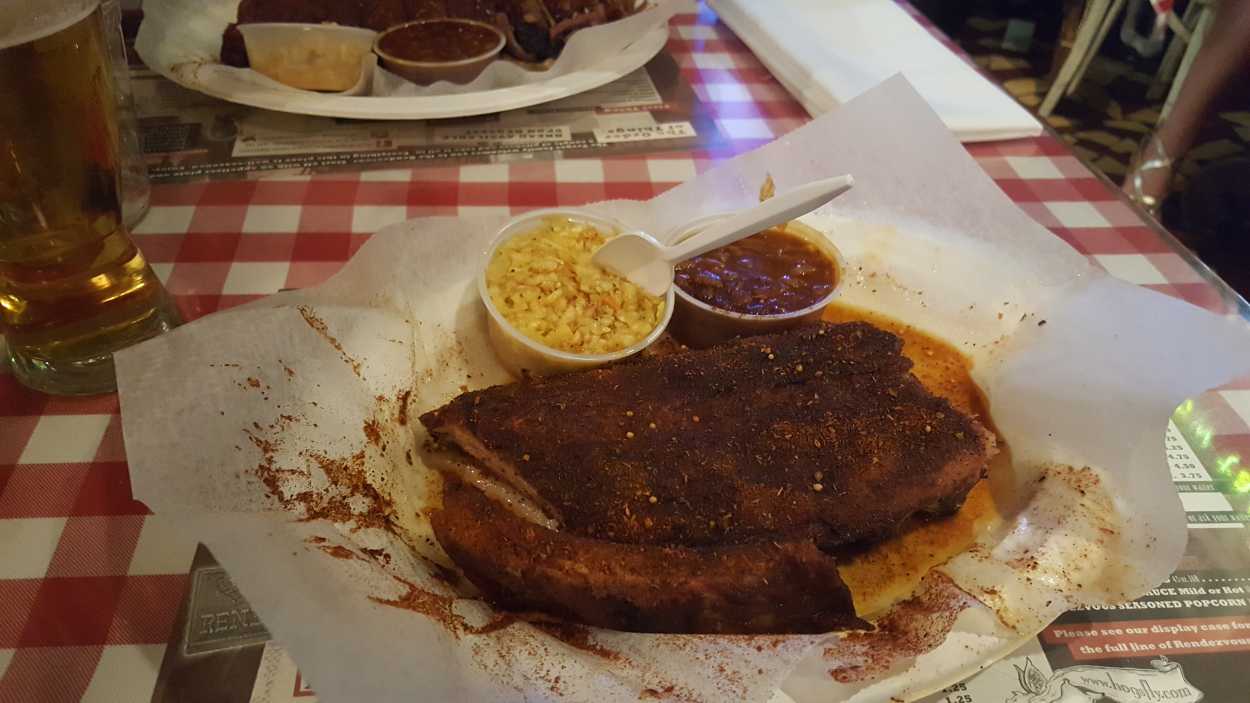 I jokingly suggested we use the hashtag #meatsweats before we left for Memphis, but after four days of barbecue and fried chicken it wasn't far from the truth. We started off our BBQ adventure at Charlie Vergos Rendevous, located right downtown, down a flight of stairs in an alley. There was a short wait, so we grabbed a local beer at the bar and waited for our table to be ready. The place has merch, which means it's a little on the touristy-side, but the ribs were stellar. Memphis is known for dry-rubbed pork ribs and slaw, and this was a great introduction.
Charlie Vergos Rendevous
52 S 2nd St
Memphis, TN 38103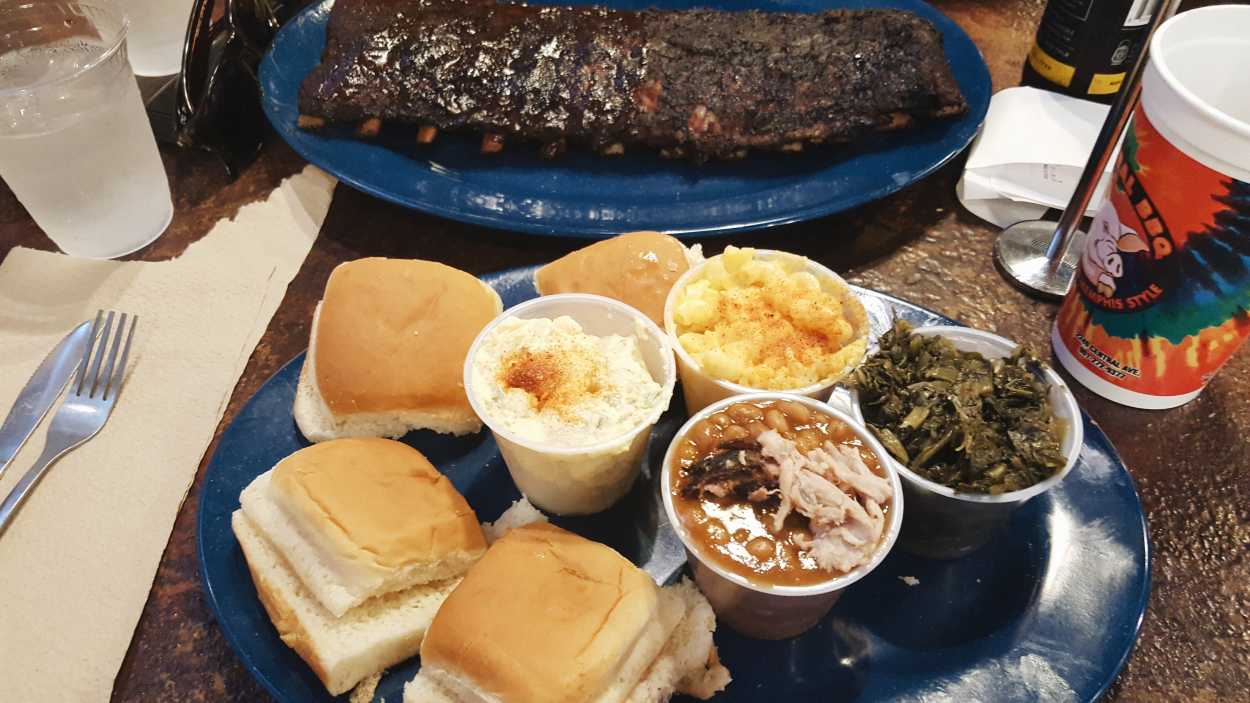 Another spot we stopped was at the downtown location of Central BBQ. It seems everyone in town has an opinion on who has the best ribs and town, and they're more than happy to make their case. We chose our meals based on operating hours and what our plans were for the day, which is how we ended up at Central. There was a long wait outside in the July heat, but that left plenty of time for conversation with those around us. Once we made it in, we shared the slab for two, which had much more sauce than the ribs at the Rendevous. Both were good, but the ribs at the Rendevous were slightly better, though the sides at Central took the cake. One of our new friends from the line outside, a vegetarian, agreed.
Central BBQ
(three locations – we ate downtown)
147 E Butler Ave
Memphis, TN 38103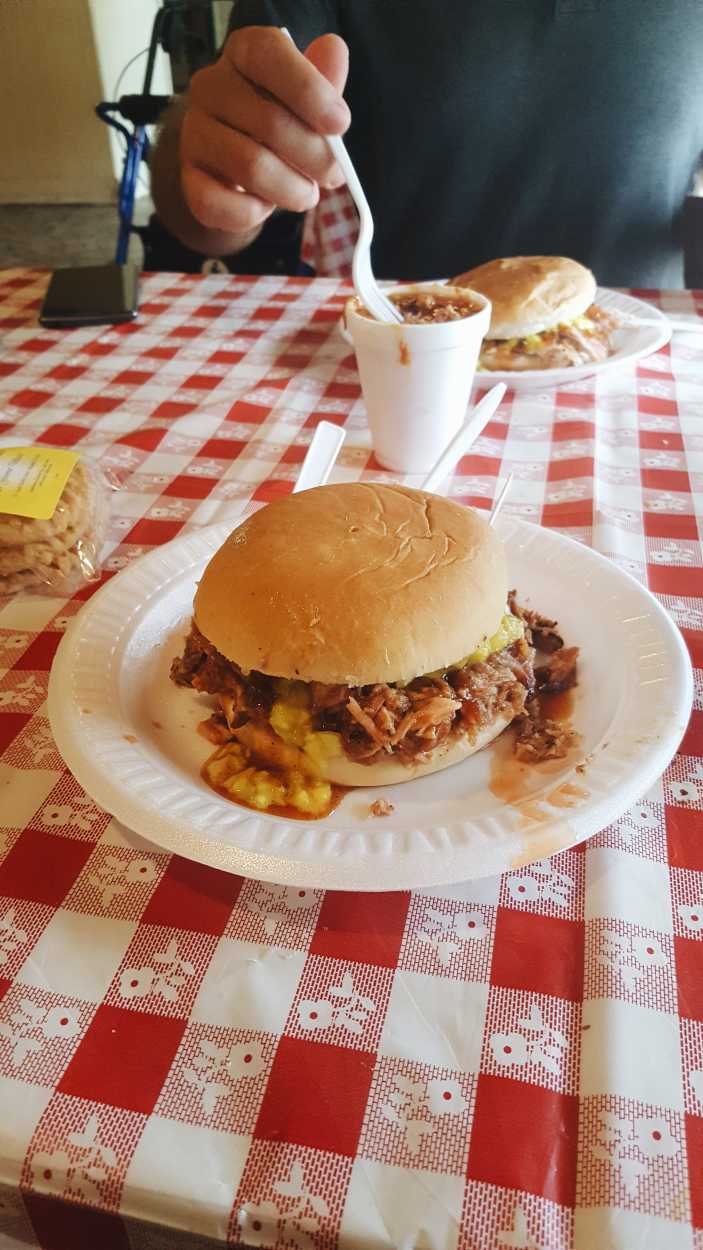 I'm pretty sure we made our Lyft driver nervous when we asked her to take us to Payne's. A longtime-local, she couldn't believe that two out-of-towners were asking her to drive them to this part of town. Payne's is a tiny hole-in-the-wall joint that only accepts cash (which is why we could only afford one side and one dessert), and when you walk in, you might accidentally assume you're in the wrong place. We had no need to worry, however; the guy in line behind us assured us that he came to eat there everyday. We'd heard that pork sandwiches were the way to go, so that's what we ordered (though Michael whined a little bit at the thought of not eating ribs). Incredibly messy to eat, but incredibly delicious.
Payne's BBQ (no website/cash only)
1762 Lamar Ave
Memphis, TN 38114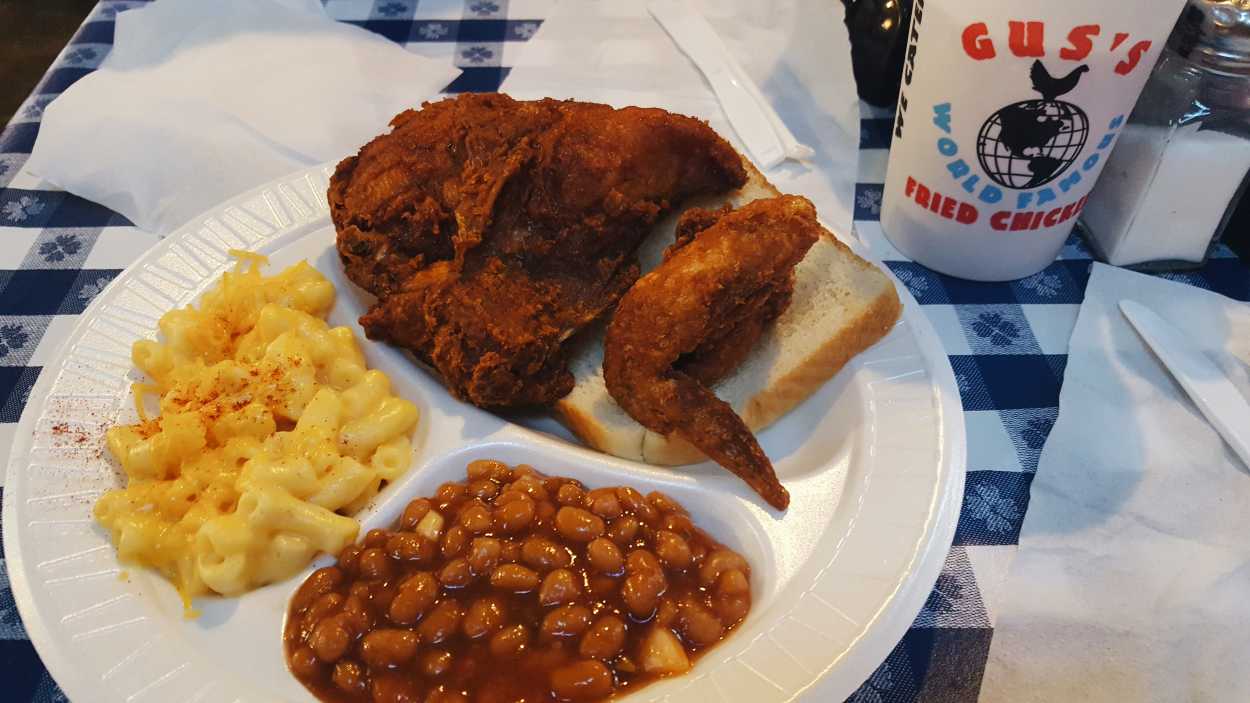 We hadn't planned on eating at Gus's. We had planned on eating at Cozy Corner to try their barbecued cornish hen. Sadly, we arrived to a sign on the door saying they had run out of food for the day. A lot of places aren't open on Mondays in Memphis (and it was also July 4) so we had lunch at Gus's World Famous Fried Chicken, which is a chain, though you'd never know it by walking in to their downtown location. With locations spanning from LA to ATL, the restaurant is known for their fried chicken, which was in fact perfectly crisp and juicy. My favorite dish we had, though? The chess pie, which we opted to take in a to-go container moments before leaving.
Gus's World Famous Fried Chicken
(two locations – we ate downtown)
310 S Front St
Memphis, TN 38103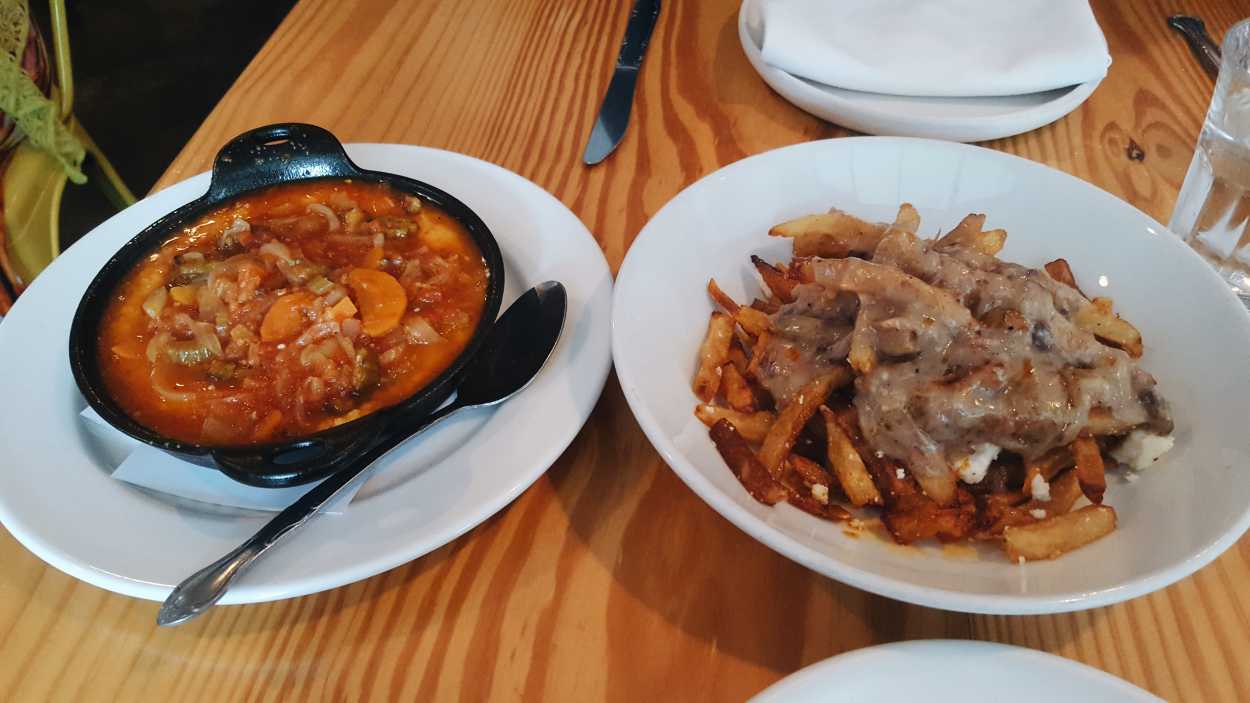 Sometimes when we travel we try to eat a "nicer" meal or at one of the city's "hip" restaurants. We had a few to choose from in the Brookhaven Circle area, but settled on Hog and Hominy. Our waitress deemed the menu "small plates" and suggested we share five or six items. We settled on three dishes and two overpriced drinks, figuring we'd order more if we were hungry. We hardly saw her again after that, and it's just as well. The food was just alright, and perhaps not quite as creative as their prices.
Hog & Hominy
707 W Brookhaven Cir
Memphis, TN 38117
We had to stop at Gibson's Donuts. I almost never eat donuts here at home, but when we're traveling, they're all I want to eat, and Gibson's is the kind of place I want to go to eat them. It's been around since the 1960s and is open all day and all night. We were there in the afternoon, but I imagine the place is busy after late nights out. There aren't always a lot of places where people from all walks of life come together, but this is one of them.
Gibson's Donuts
760 Mt Moriah Rd
Memphis, TN 38117
The downtown Memphis area is somewhat lacking in good coffee, so we headed to City & State one morning before visiting the Memphis Zoo. The coffee was awesome, and so was the little shop attached which carried lots of local and quirky goods. I purchased a pair of earrings, and I wear them often.
City & State
2625 Broad Ave
Memphis, TN 38112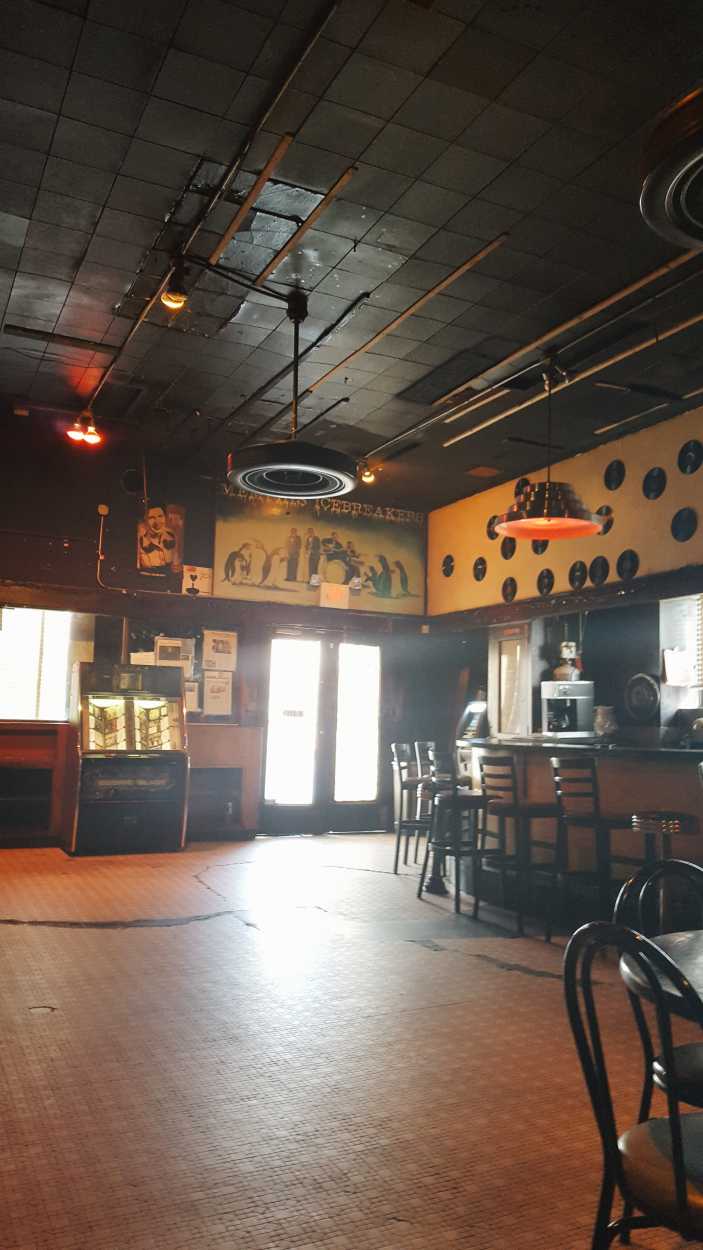 After reading about the history of Earnestine & Hazel's (good articles here and here), we couldn't resist a visit. The former brothel and Jazz cafe saw lots of big names come through its doors, like Aretha Franklin, Little Richard, Mick Jagger, and Chuck Berry, and is supposedly haunted. The jukebox emitted a sound on its own while we were there, and the upstairs rooms were creepy in their own right. Had we been hungry we would have each devoured one of their Soul Burgers. Instead we settled in for a pint and a good look around.
Earnestine & Hazel's Juke Joint
531 S Main St
Memphis, TN 38103
WHAT WE DID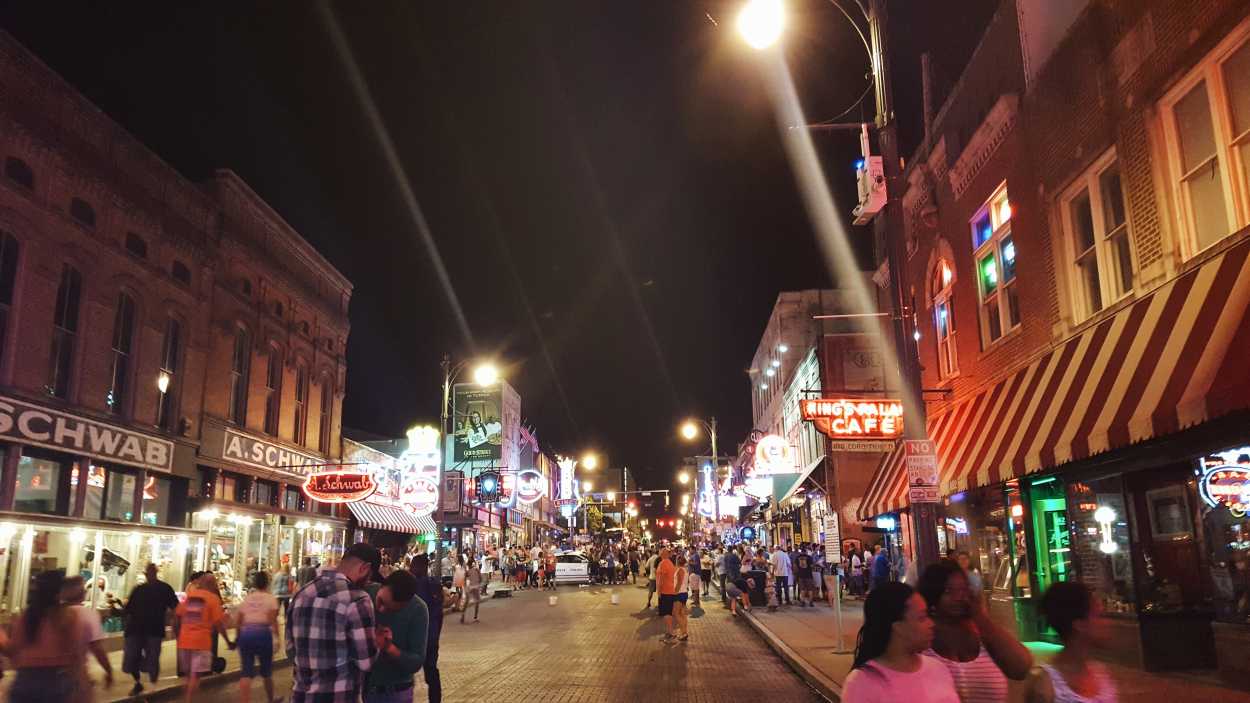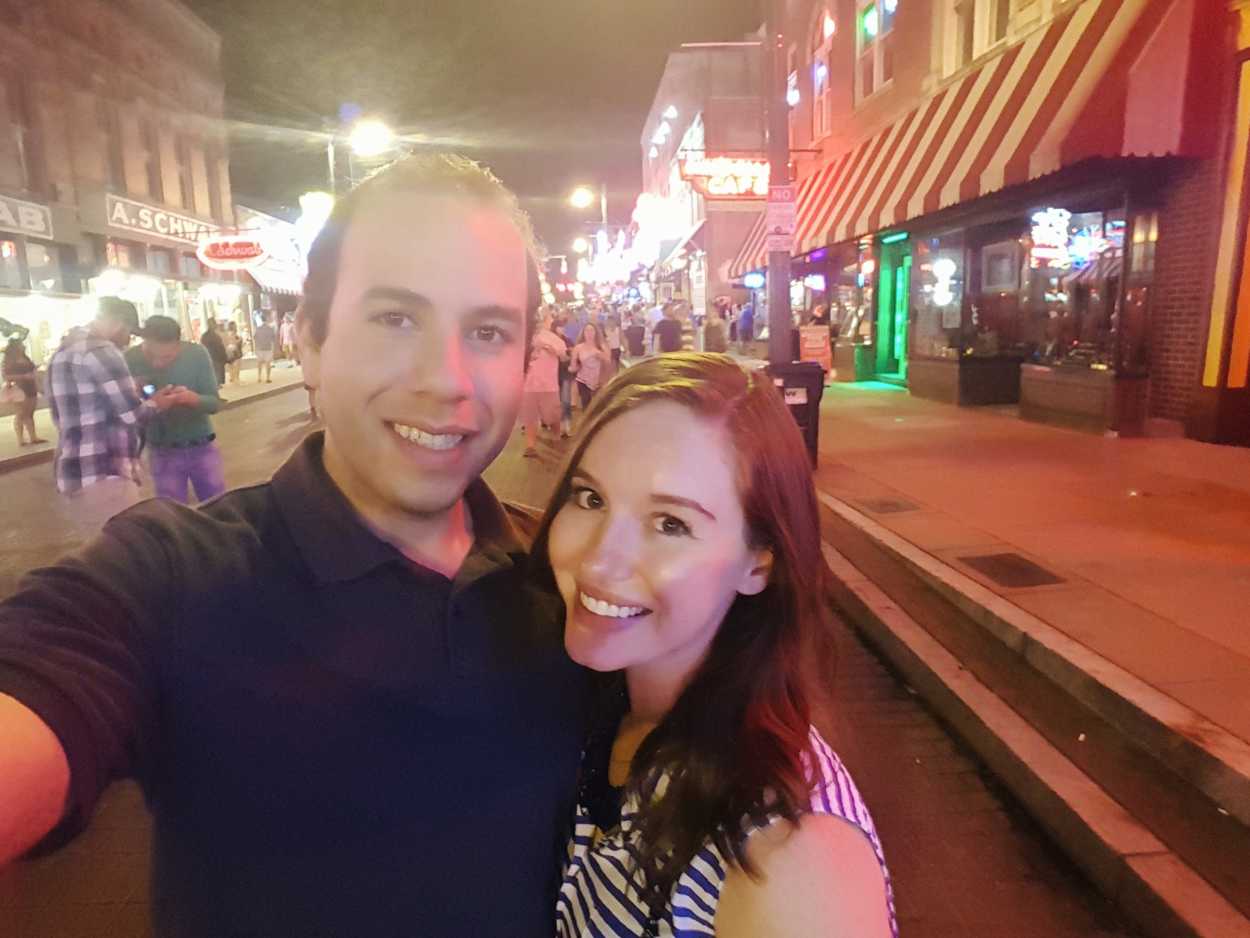 We visited Beale Street on our first night in Memphis after eating dinner. We've heard it compared to Bourbon Street in New Orleans, but I've actually never been so I can't really compare. It did feel a bit like Nashville's Broadway, just with blues instead of country music. Still, it wasn't necessarily our scene. A shooting had recently occurred, and there were guards placed at the street's entrances doing bag checks. The street was filled with people drinking heavily out of large vessels (it's one of the few areas in the US where you can do such a thing) and buskers catering to the large crowds. Many of the bars with live music had a cover charge, but we grabbed a pint and listened for a few songs at Club Handy before heading back to our hotel for the night.
Beale Street Entertainment District
Beale St
Memphis, TN 38103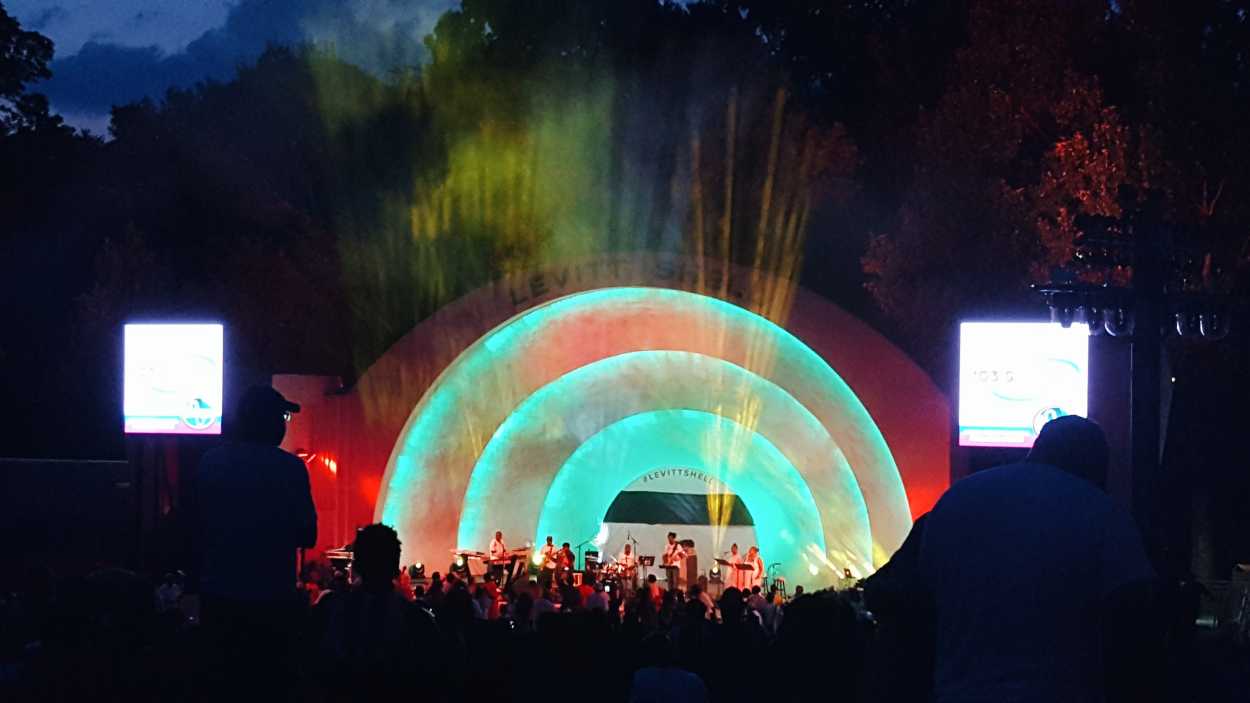 One of the evenings we were in Memphis we headed to Overton Park to attend a free soul concert at the Levitt Shell (or simply, The Shell). The crowd was pumped for the free show, and there were plenty of food trucks available for folks who got hungry while listening. The view and the acoustics were both great, though we wished we had brought a blanket or chair. We made do, and enjoyed the evening with Memphis locals.
Levitt Shell (check site for concert dates)
1928 Poplar Ave
Memphis, TN 38104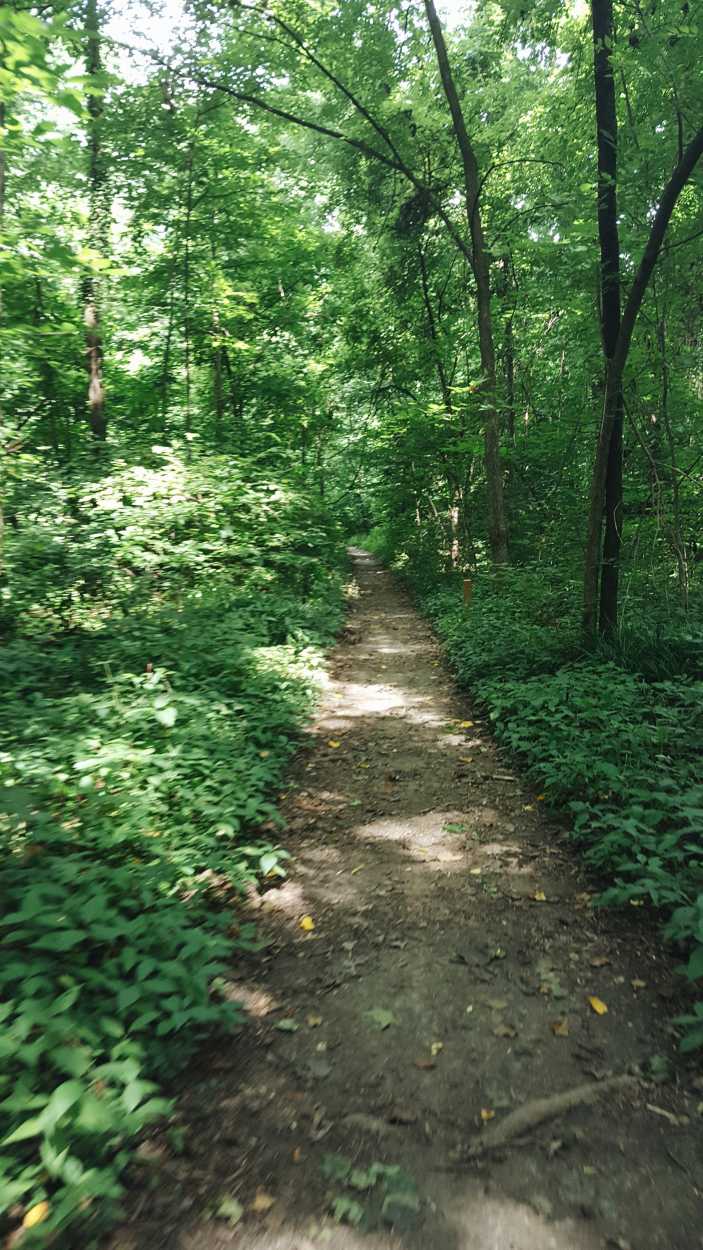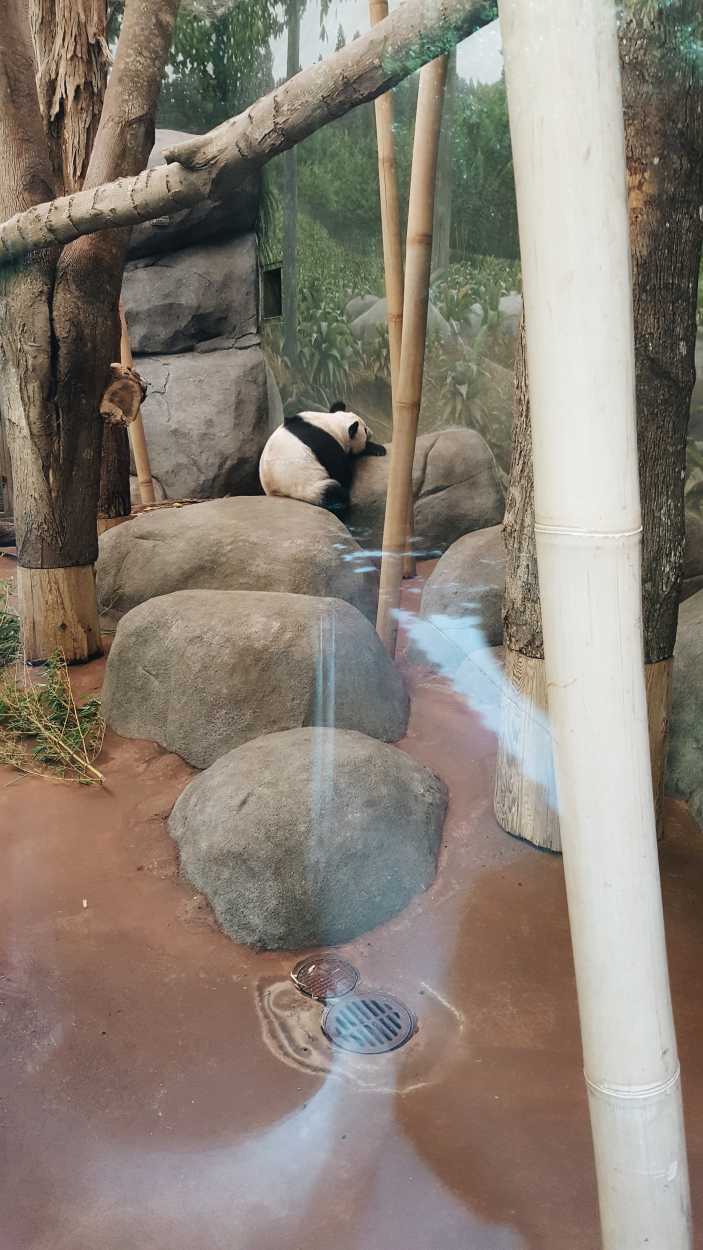 One morning we got up early-ish, ate a forgettable brunch, and walked through Overton Park to the Memphis Zoo. Despite still being early in the day, it was hot out. We were tired, and the animals were tired. Still, it was a pleasant zoo, just the right size to visit for a few hours.
Memphis Zoo
2000 Prentiss Pl
Memphis, TN 38112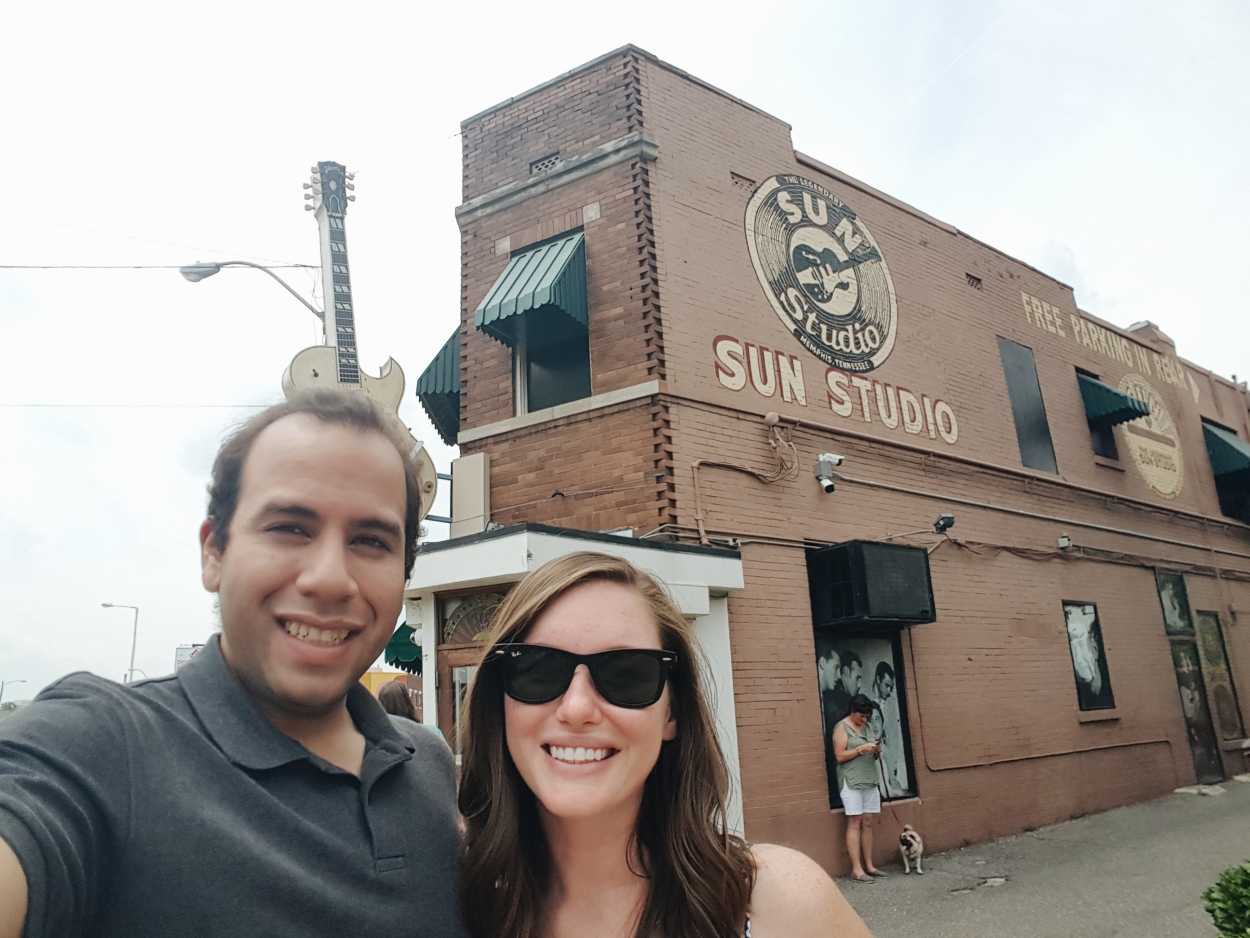 We may have missed Graceland, but we definitely couldn't miss Sun Studio, where Elvis, Roy Orbison, and Johnny Cash recorded, to name a few. We went inside to purchase a tour, but found the next one leaving was full. Not wanting to come back another day, we paid for the following tour time, and ventured to a nearby brewery to beat the heat and wait our turn. Our guide was very lively and took us through the history of the recoding studio, demonstrating how music was set on records and playing a few for us. The tour ended at the "Elvis mic" where each group could take a photo with the microphone Elvis used. The pressure to take a quick photo resulted in a poor outcome for us.
Sun Studio
706 Union Ave
Memphis, TN 38103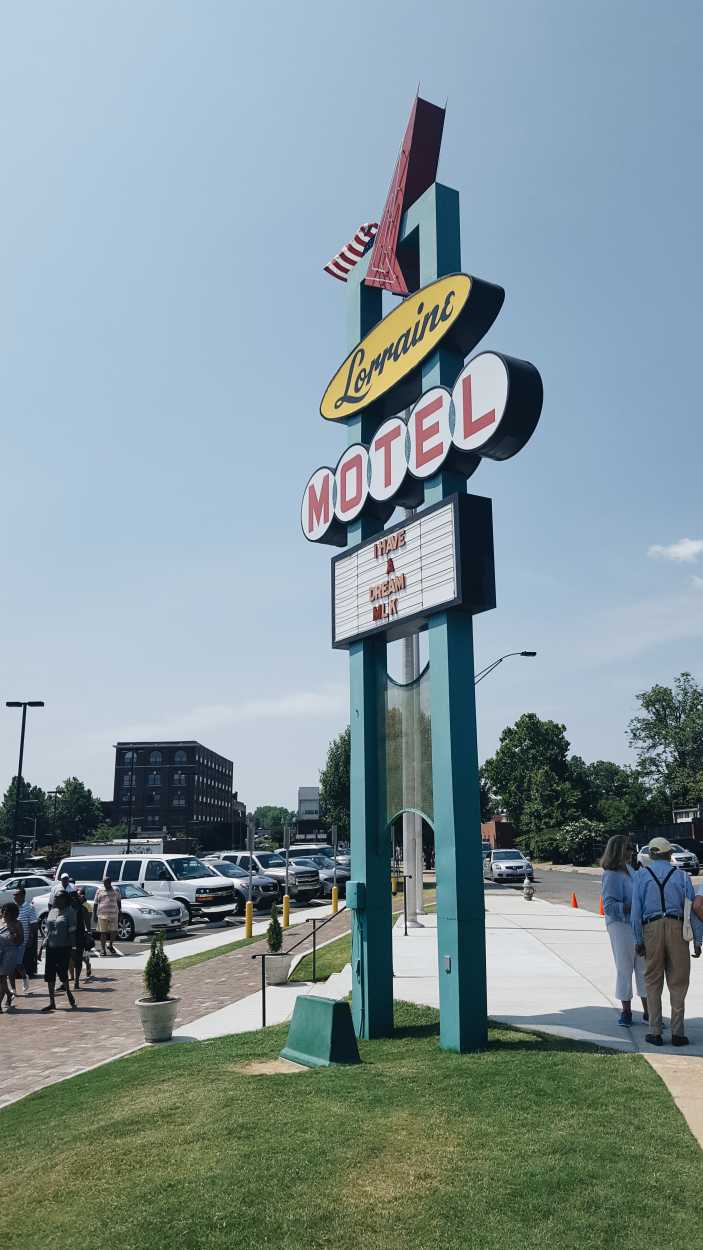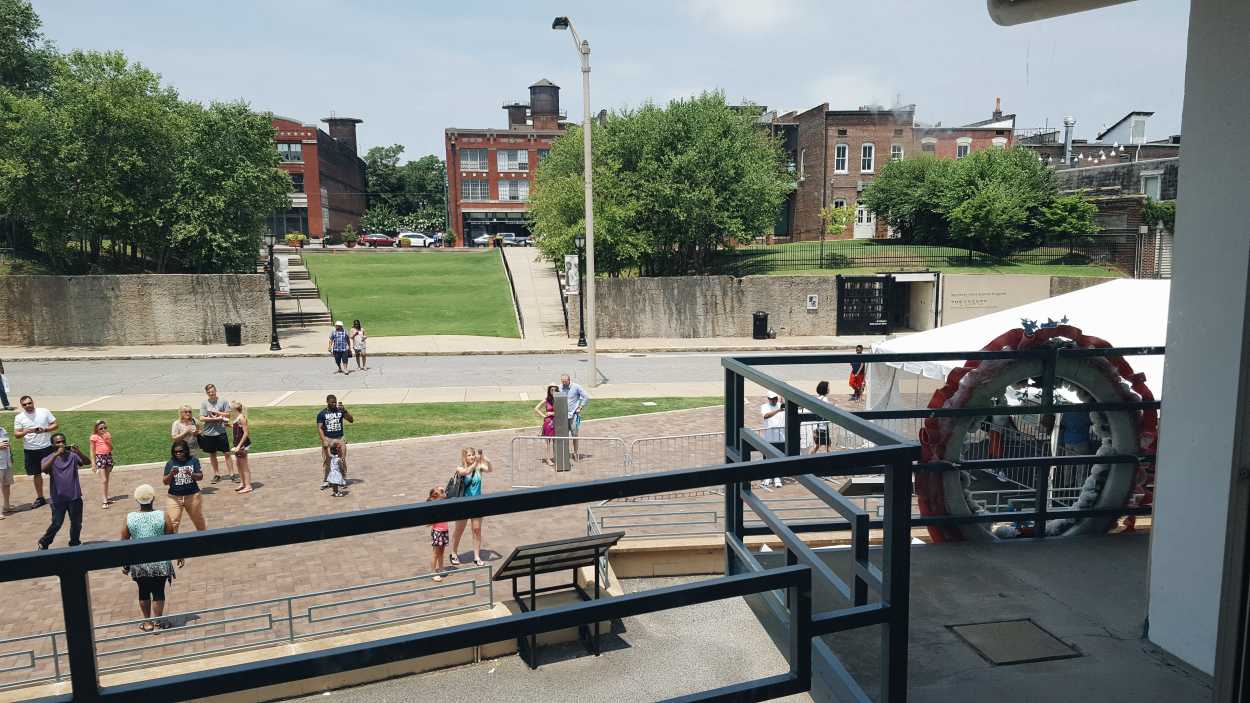 Expect to spend longer than you planned at the National Civil Rights Museum. Located in the Lorraine Motel, where Dr. Martin Luther King, Jr. was assassinated in April of 1968, the museum complex provides an immersive, interactive experience for visitors. Thought it was already well-known before Dr. King's death (this article in the New Yorker provides a very eloquent account), the motel will forever be synonymous with the civil rights movement. Room 306, left exactly as it was the day Dr. King occupied it, was the most popular exhibit on the day we visited. I suspect it is always that way. The museum's purpose is to highlight events in the past, but it sends an important message about how far we still have to go.
National Civil Rights Museum
450 Mulberry St
Memphis, TN 38103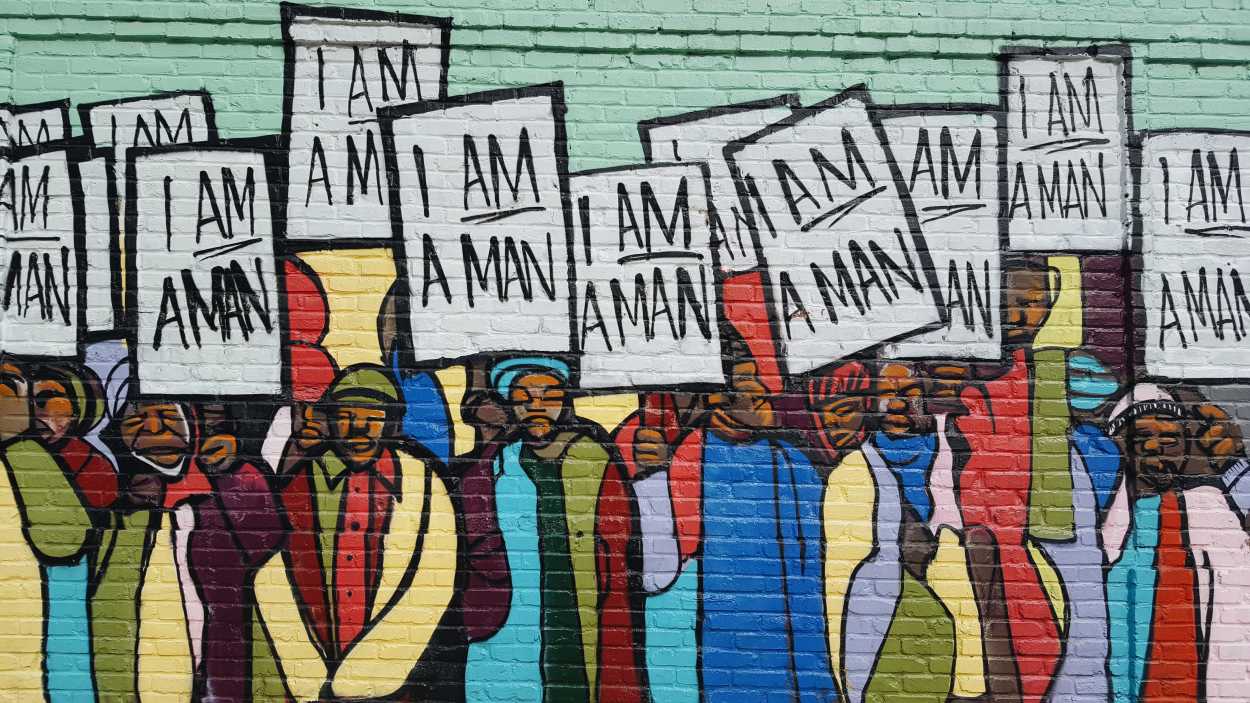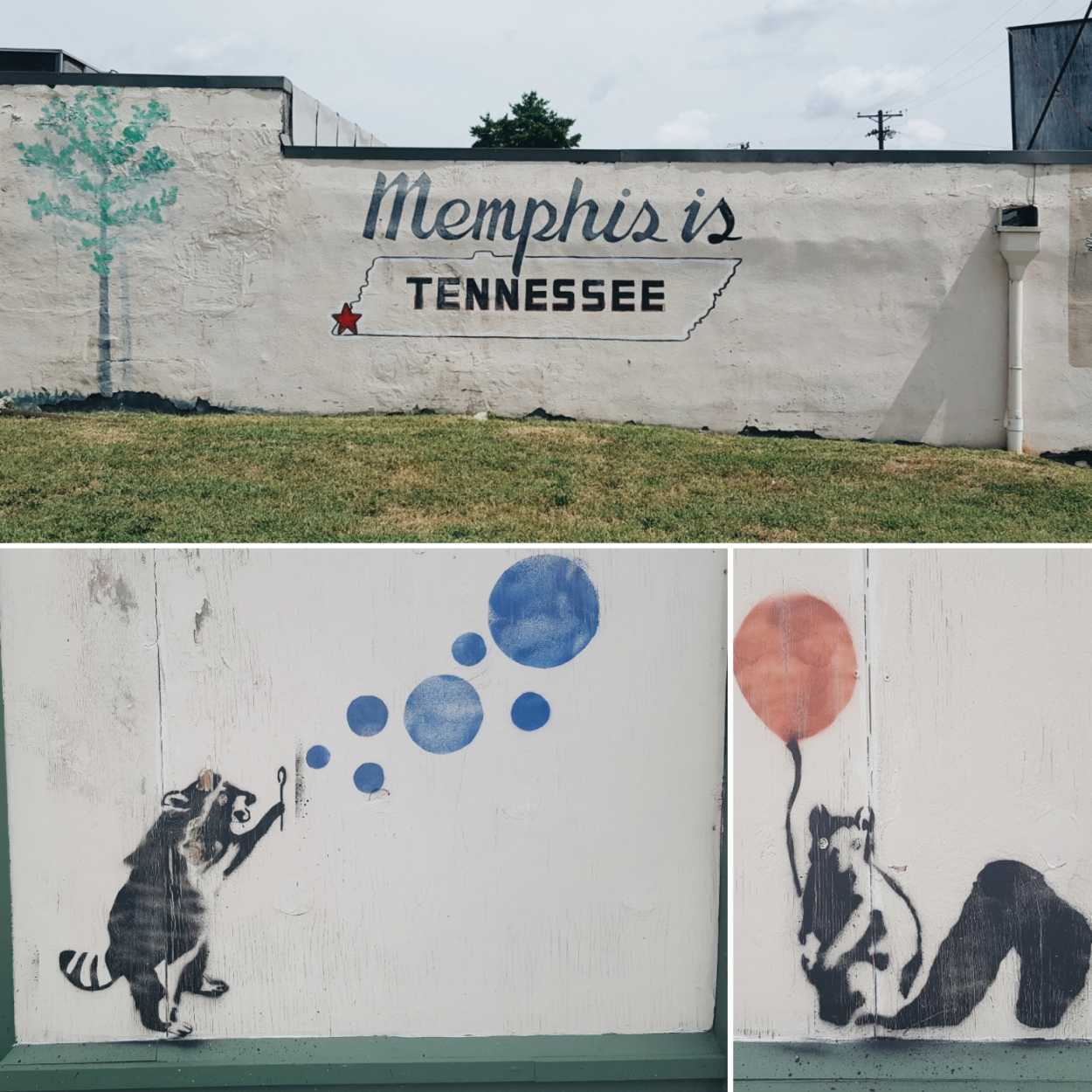 Downtown Memphis is full of street art and murals, and I truly appreciated the city's investment in public art. Some of it was deeply meaningful, others lighthearted. A catalog of the city's art and mural locations can be found here.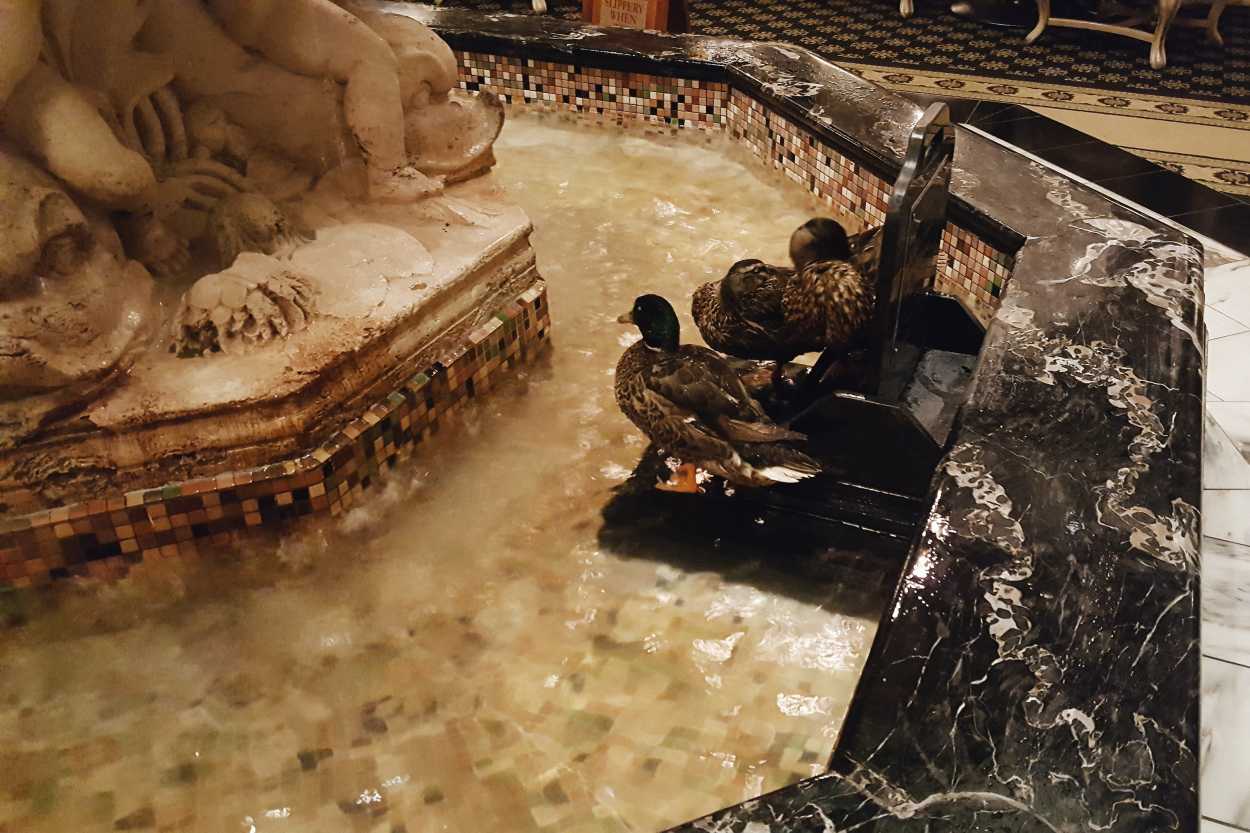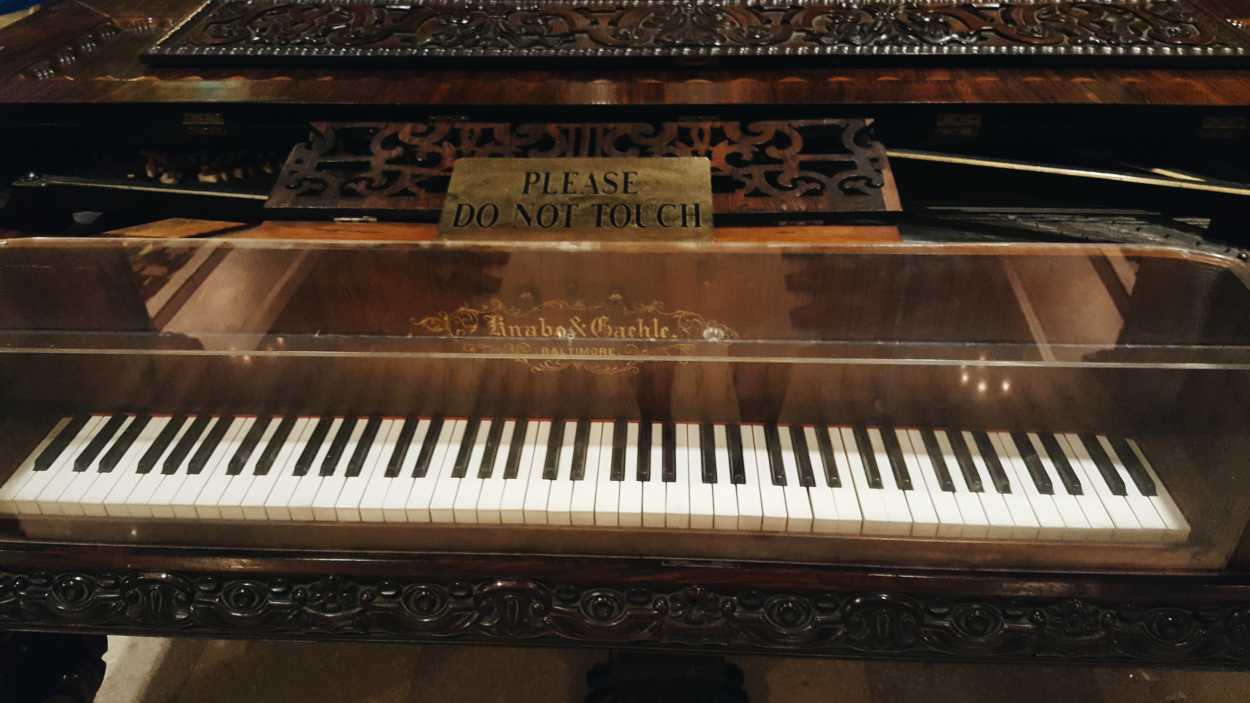 Through no intentional efforts, I can say that I have seen the Peabody ducks at every Peabody hotel (though the hotels in Little Rock, Arkansas, and Orlando, Florida have changed hands and no longer have ducks). In the 1930s, after a few too many adult beverages, the hotel's general manager thought it would be a lark to bring their live hunting duck decoys back to the hotel and place them in the lobby fountain. The rest, is history. Less well-known, but more exciting to me, at least, is the fact that the hotel has a piano owned by Francis Scott Key. There's no sign saying it was owned by the composer of our national anthem, just a piano upstairs with a protected covering and a sign saying "Please do not touch."
Peabody Hotel
149 Union Ave
Memphis, TN 38103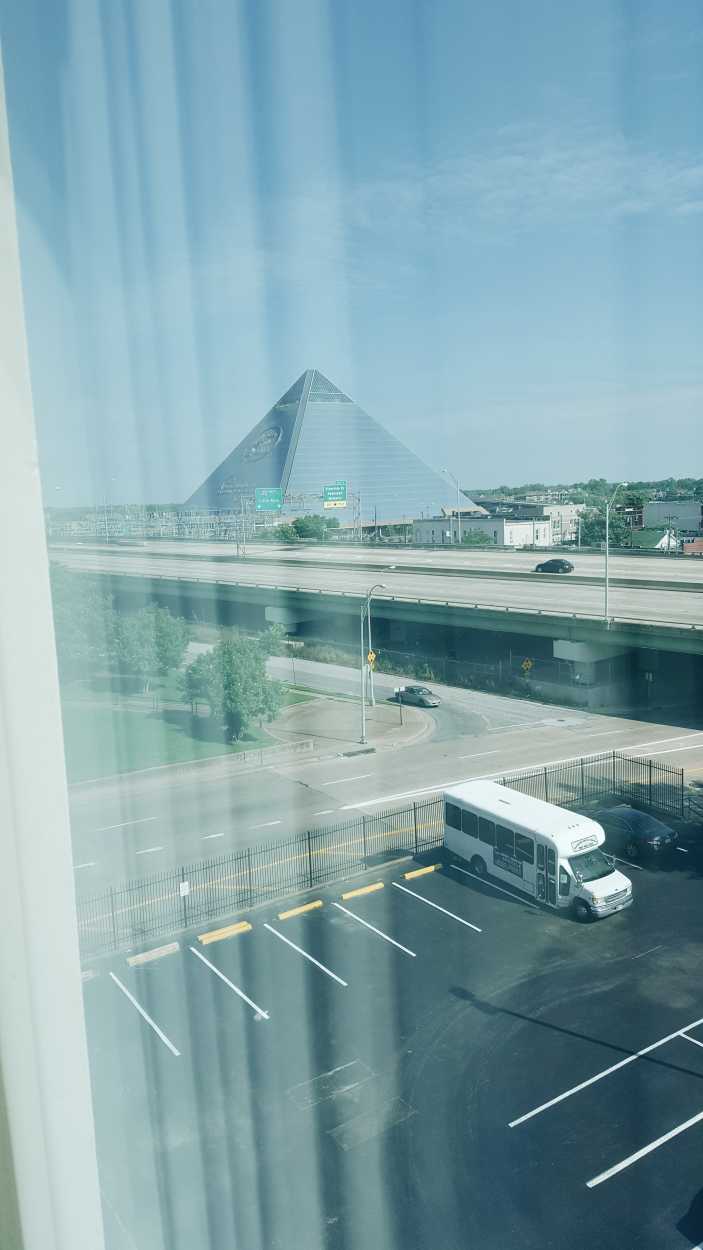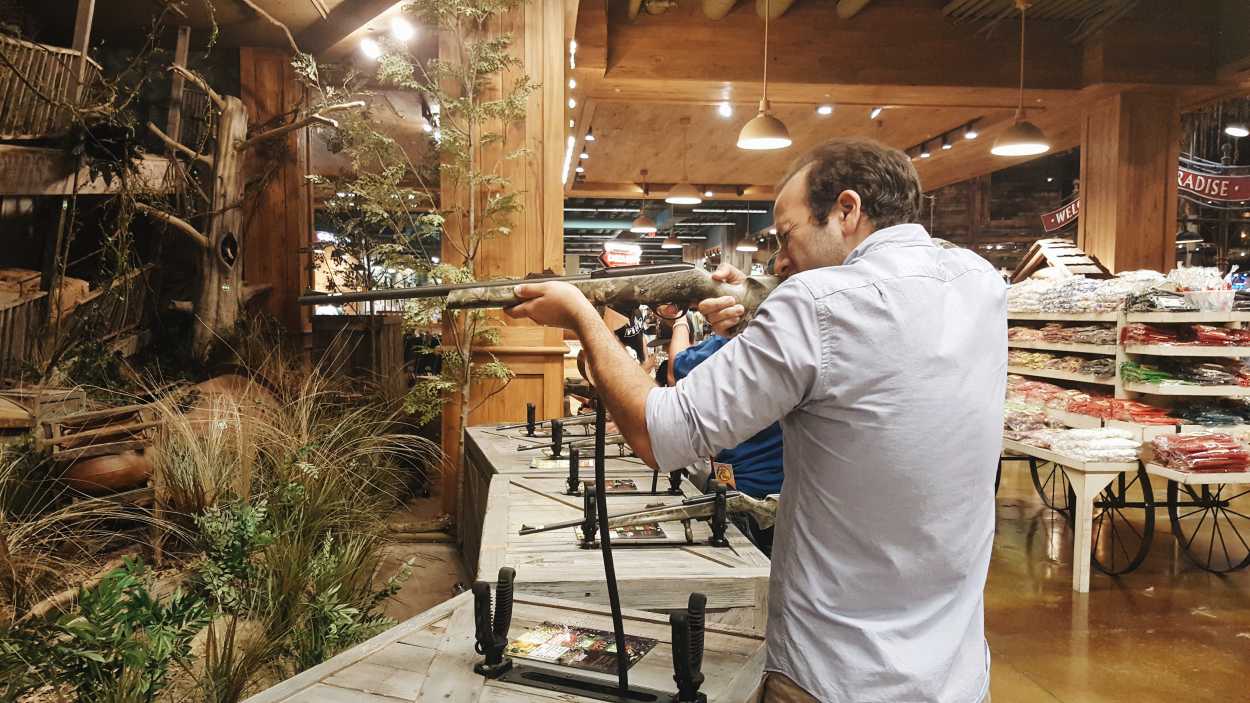 My family was very surprised. "You went into a Bass Pro Shop? On purpose?" To tell the truth, you're probably thinking the same thing. We weren't really planning to go to the outdoor store's biggest location, a former sports arena, but it was a full-blown swamp-weather day, and the store provided an air-conditioned shortcut back to our hotel. We looked at alligators in their aquarium, gazed up at their hotel rooms and bowling alley, sampled fudge in their confectionary, and played a shooting game. We skipped a ride on the world's largest free-standing elevator ($10 each, meh), and were out of there in a short amount of time. I think it's definitely worth a stop, if you need a little A/C.
Bass Pro Shop
1 Bass Pro Dr
Memphis, TN 38105
Late one evening we found ourselves without plans, and took a rideshare over to Rec Room, a large warehouse space with vintage arcade games, board games, and rentable "living rooms" with sofas and your favorite video game projected on the wall in front of you. Kind of like family game night on steroids with a full bar available. No photos (sorry, pre-blog!), but I promise it's worth it.
Rec Room
3000 Broad Ave
Memphis, TN 38112
—
If you go: Air Canada, Allegiant, American, Delta, Frontier, OneJet, Southern Airways Express, Southwest, and United all fly into Memphis (non-stop service map here). A lot of conventions are held in the city; you may find good rates at convention hotels on the weekends. Check the weather before you go; we didn't experience rain in July, but we walked a lot and really sweated through our clothes. If you stay downtown, parking is expensive, and public transit is not that great. Consider skipping the rental car (unless you're planning lots of day trips, like to Graceland, Oxford, or Little Rock) and take Uber or Lyft rides instead. Be alert when walking around after dark, especially downtown. Use your city-smarts!
---
Have you ever been to Memphis? Weigh in on your favorite BBQ spot below!