Our second day in Kansas City started later than many of our days while traveling, as there's not much to do early in the morning on Sundays. Eventually, we worked our way down to Westport on the city bus. We purchased our day pass ($3) through the RideKC app, which included a second free day pass as well. Note, a three-day pass is $10 but a one day pass is $3. It's also worth noting that when we mentioned taking public transit to our Uber driver one day, he expressed some concern over the safety of the system. While we didn't encounter any issues during our rides on the buses or free streetcar, he cautioned against riding late at night or in other parts of town.
Once in Westport, our plan was to grab a coffee, head for the contemporary art museum, and return for brunch at Beer Kitchen. We passed our brunch destination and noticed a sign advertising a special Labor Day brunch the following day, so we quickly rearranged our plans. We also learned that the Santa Fe, California, and Oregon Trails passed through the area (in fact, the Santa-Cali-Gon Days Festival occurs every Labor Day weekend over in Independence, MO. We didn't have time to head out that way, but it looks like an old-fashioned good time).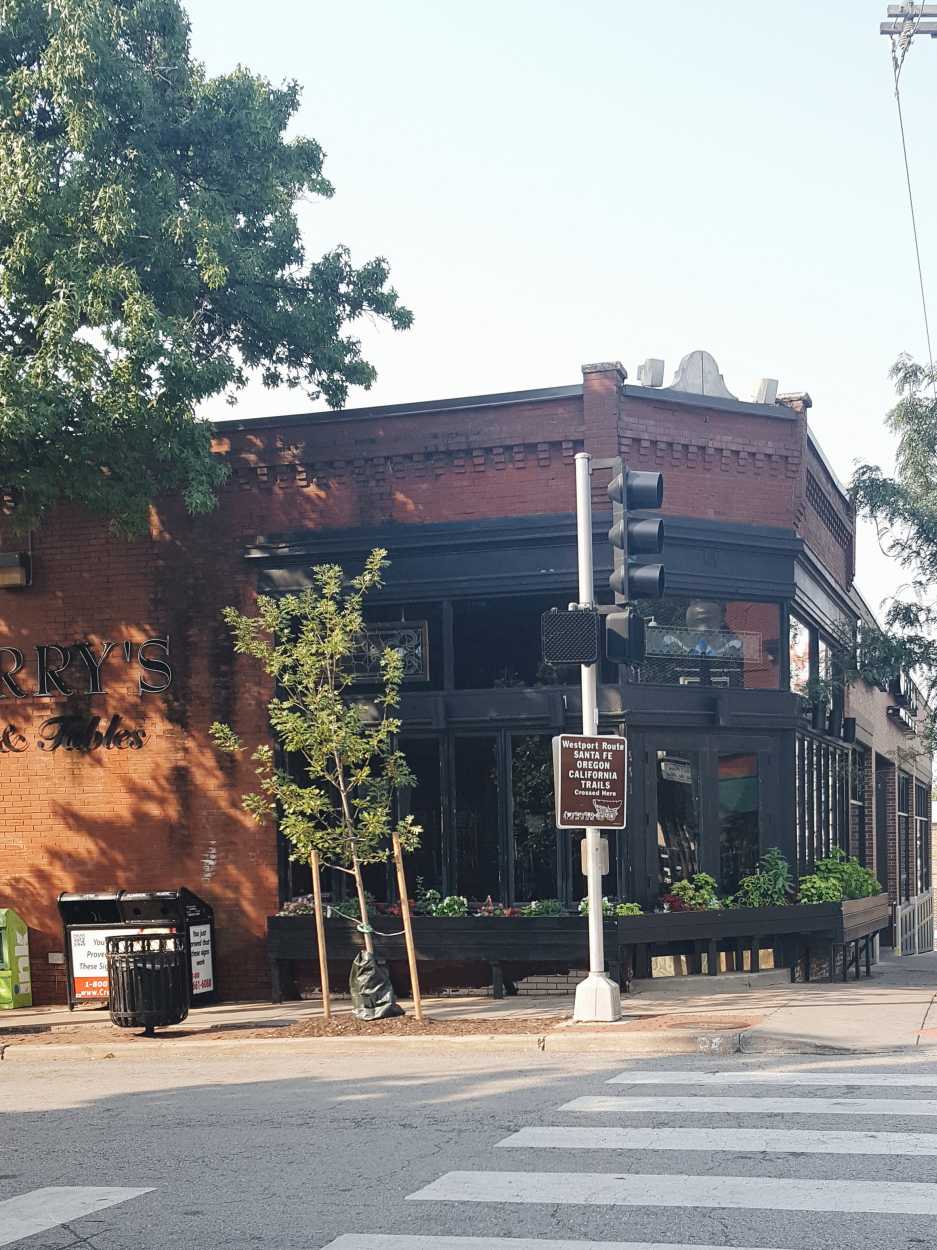 We first grabbed a coffee at Broadway Roasting Company, which has been around for almost twenty years. Afterward, we popped into Clothz Minded, a secondhand store with a well-curated selection of items, including J. Crew, Madewell, Eileen Fisher, Baldwin, and Theory at really reasonable prices. I tried on a few items, but nothing was quite a match unfortunately. If I was a local, it would definitely be on my list of places to shop. We started walking past Doughnut Lounge, and ended up inside, ordering a doughnut at the counter. Though the Oreo, s'mores, and maple-bacon flavors looked enticing, we selected the Dolly instead. Fresh and fluffy, and filled with a sheep's milk custard, it hit the spot (plus the basil looked like salad and salad is healthy).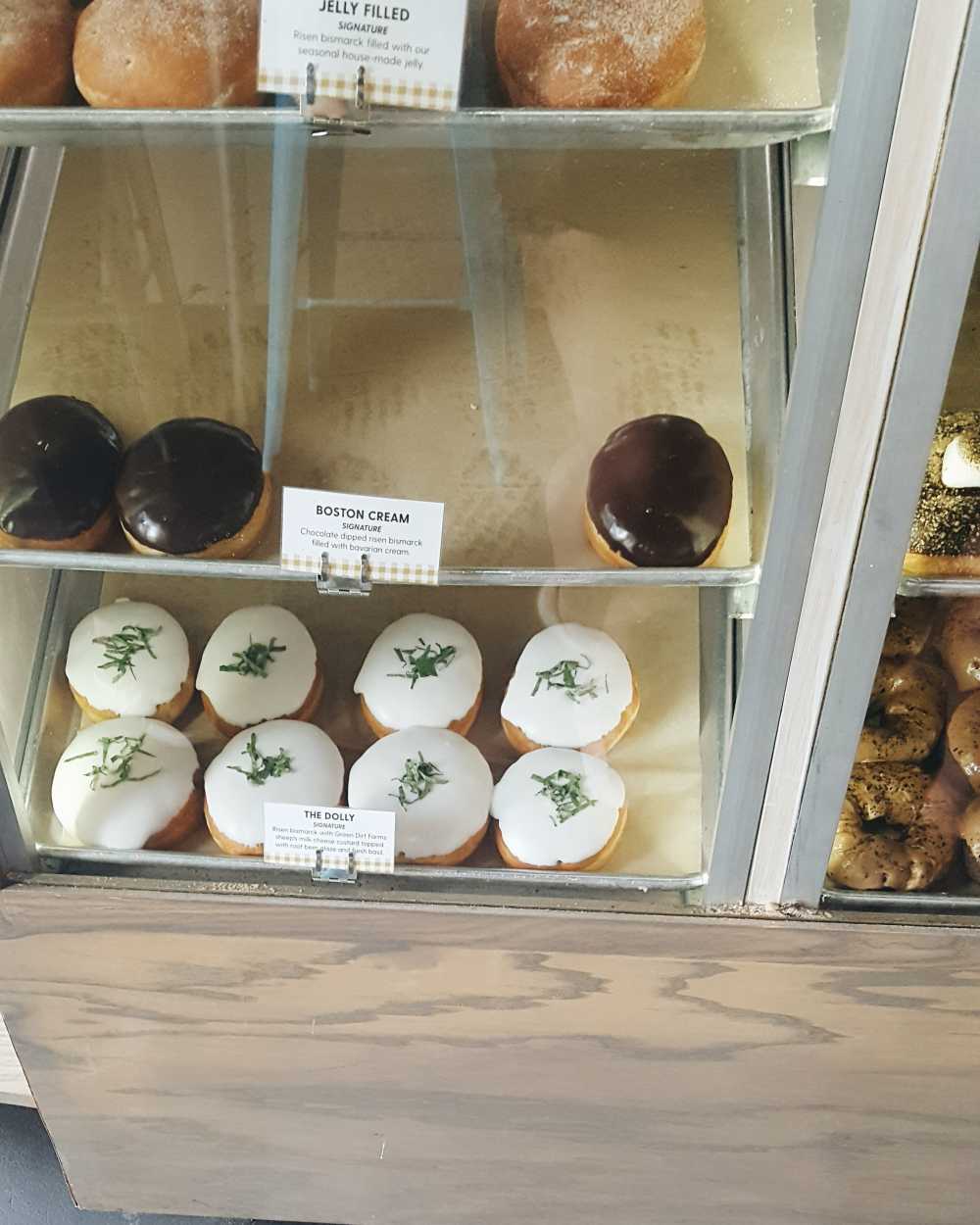 Fueled by caffeine and unanticipated sugar, we finally headed over to the Kemper Museum of Contemporary Art. Like the Nelson-Atkins Museum, the Kemper has free admission. I appreciated the smaller, more intimate exhibits within the museum, and it was also much less crowded.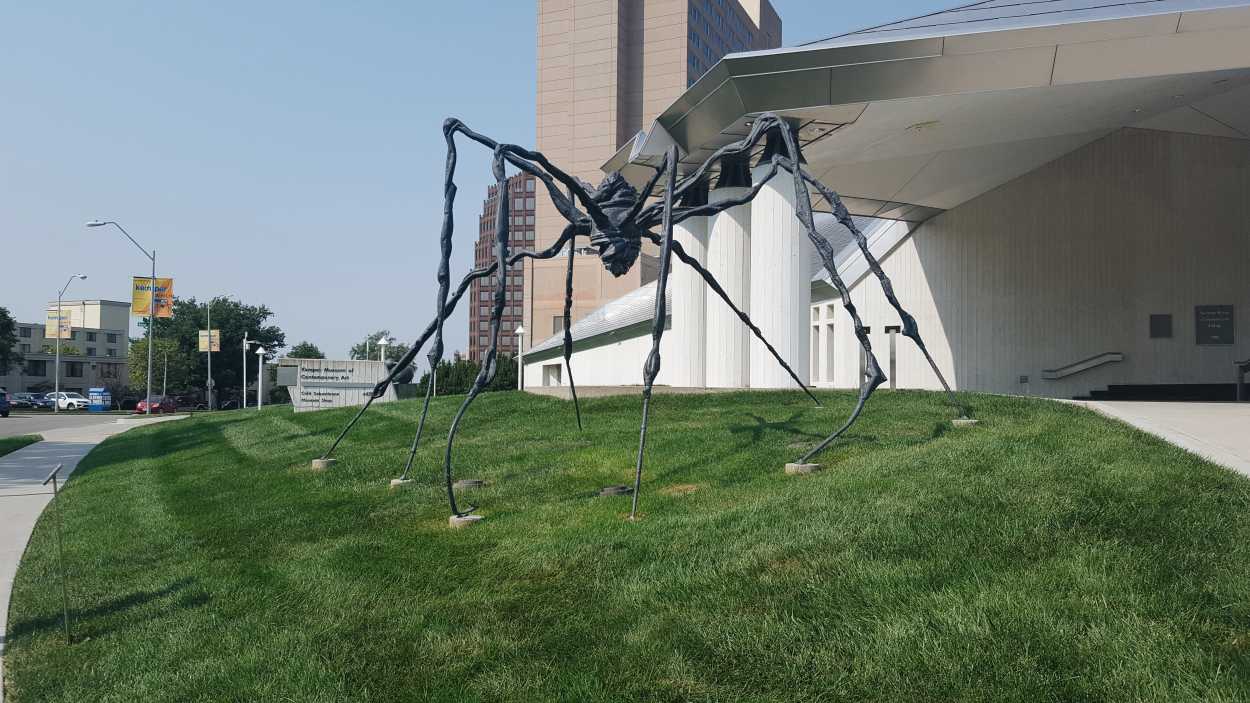 For our brunch, we decided on the Westport Cafe and Bar, a French-American bistro with great reviews. We both ordered the Croque Madame, mine with wilted kale and Michael's with fries. They both came with a mimosa, bellini, bloody mary, coffee, or soft drink. I was underwhelmed, as my eggs were very underdone (lots of raw egg whites). They offered to replace the sandwich, but forgot the bechamel on the new one. I'm hoping these flukes were due to the busy brunch hour, but it was pretty disappointing.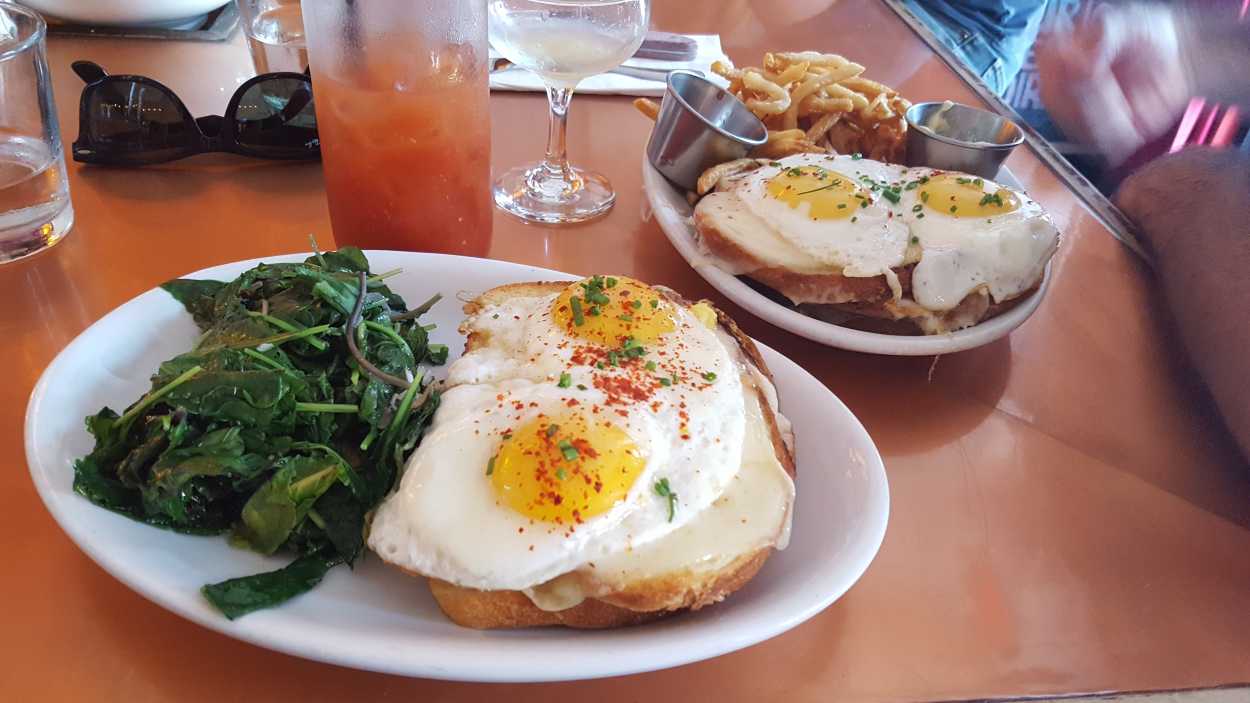 After brunch we scurried over to the American Jazz Museum ($10 each). Though the location is small, there is a lot of interactive content and you could spend hours reading, watching, and listening. The museum is adjacent to the Negro Leagues Baseball Museum, and there is also a combination ticket available. The museum wasn't busy, which gave us plenty of time to leisurely explore.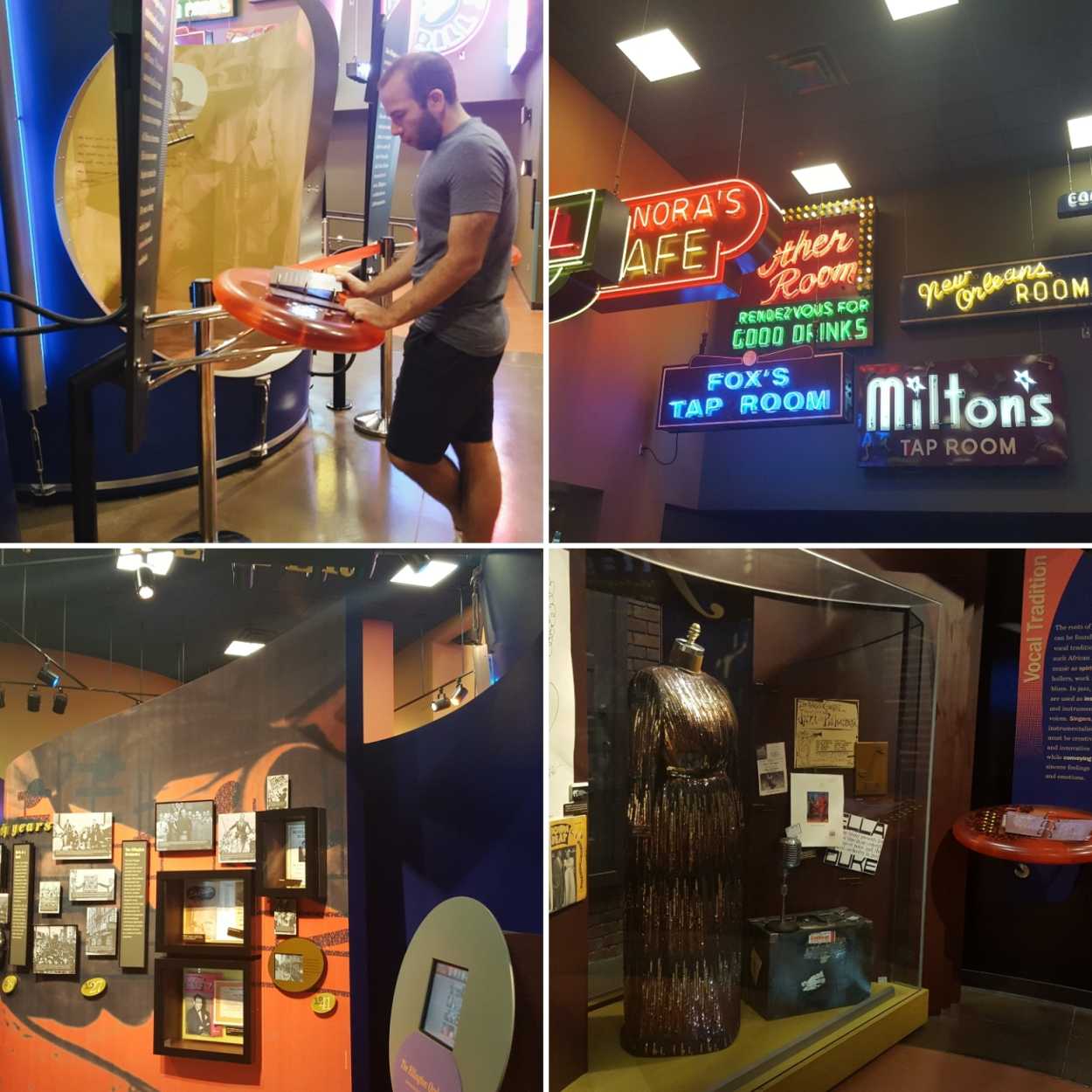 Next, we headed over to Crossroads. Lots of shops were closed because it was Sunday, but Raygun was open. It bills itself as "The Greatest Store in the Universe" and that might be accurate. I picked up one of the few family-friendly postcards they had and a shirt to wear to the gym.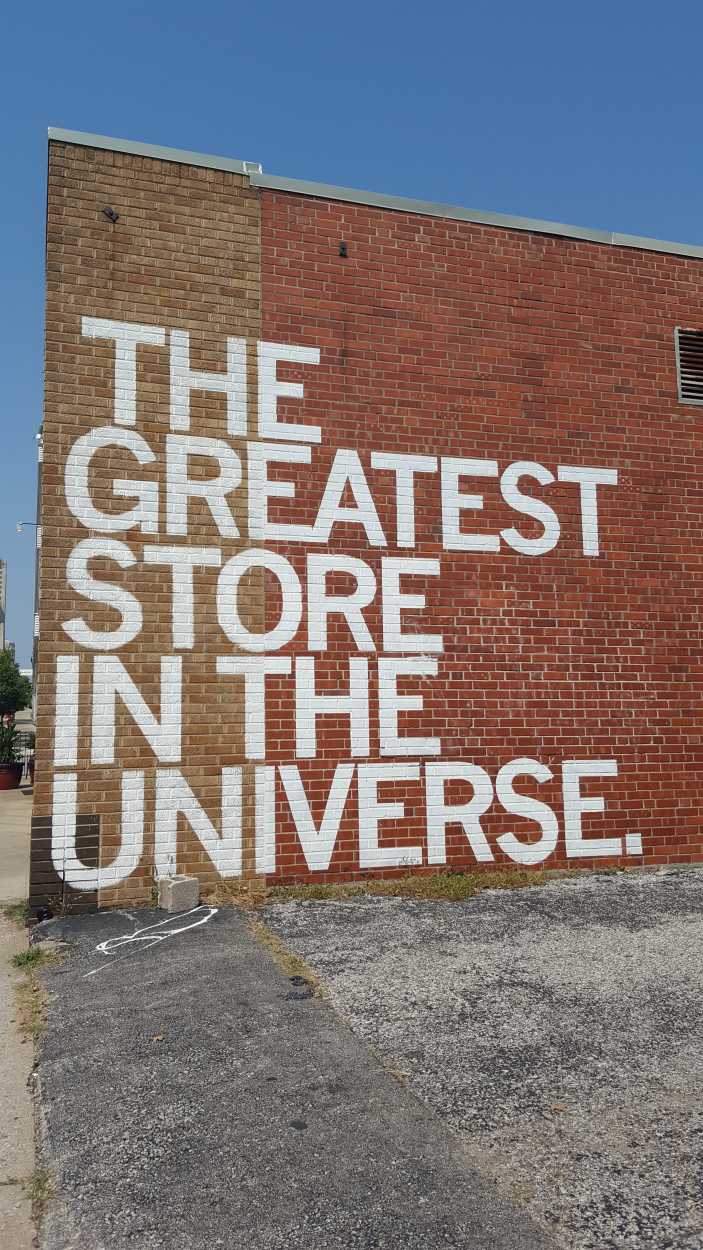 We then ventured to several small breweries in the area (we never made it to Boulevard, possibly the largest one downtown, but we did have several of their beers while visiting), including Border Brewing Company, Double Shift Brewing, and Torn Label Brewing Company. The short walk between the three made this a great way to beat the 90° heat.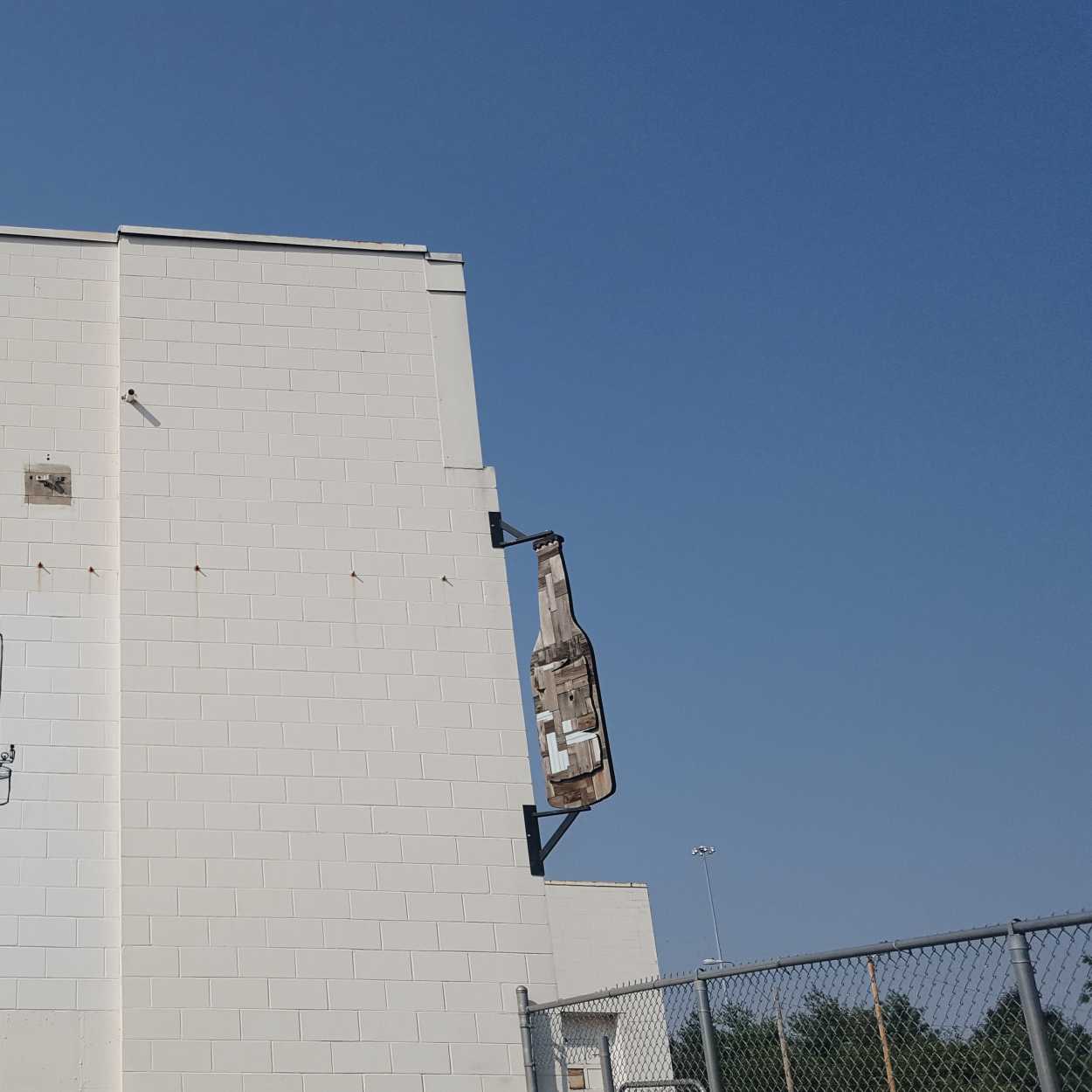 At this point, we headed back to the hotel to shower and get ready for dinner. We didn't have anything planned, but naturally picked barbecue for dinner. We took the free shuttlecar to Fiorella's Jack Stack BBQ at the Freight House location. This bbq joint was more upscale – and more expensive – than Joe's from the previous day. We ordered a similar meal with ribs and burnt ends, but selected baked beans and cheesy corn for our sides. Had we not visited Joe's the previous day, we would probably have classified this meal as "incredible" but it paled in comparison.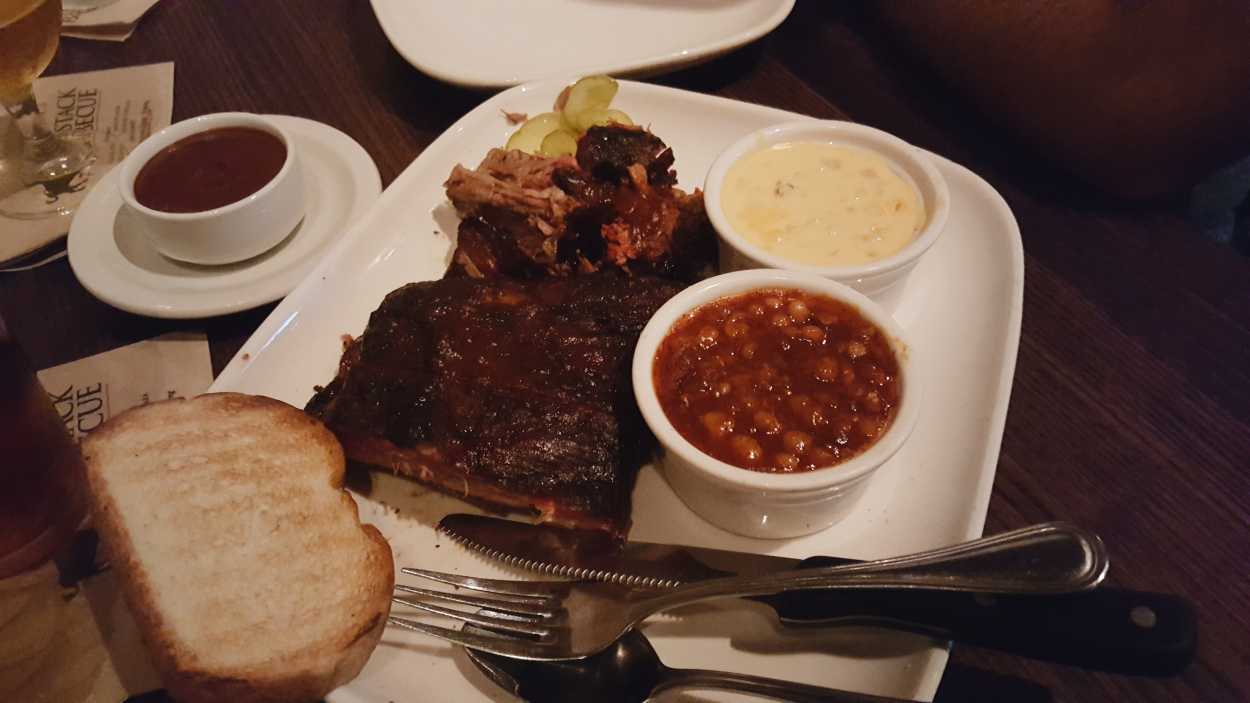 Still excited from the Jazz Museum, we sought out live music, and ended up at recordBar in time for the final set from People's Liberation Big Band. This was my first experience with experimental jazz, and it was incredible to experience it in one of the genre's biggest footholds.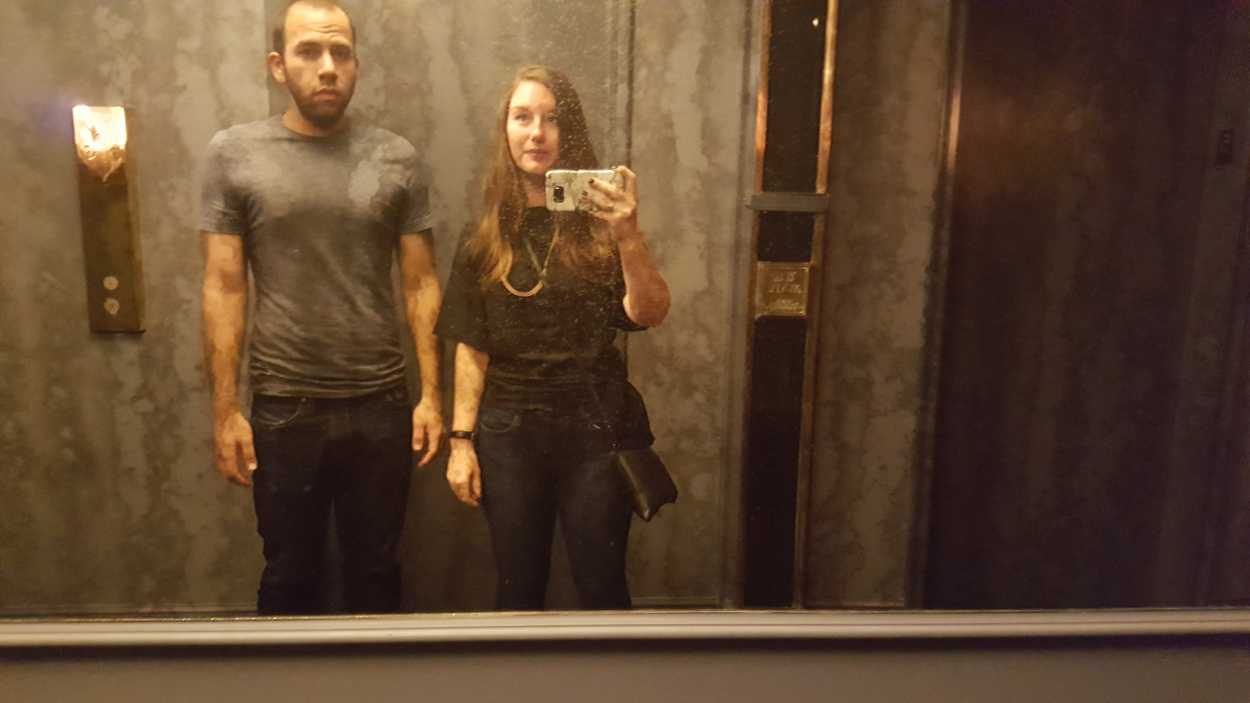 By this point, we both began feeling a little under the weather, which cut our night out short again. However, we still managed an incredibly full day!
---
Which regional-style of barbecue is your favorite? 
Be sure to check back tomorrow for the last day of our KC adventure!