Michael and I have been taking a trip to Europe every summer over the last four years, and we've brought along a journal each time to capture both the important and mundane parts of every day.
It takes patience and diligence to keep a journal on the road; there has to be a balance between writing often enough to keep everything fresh in your mind and also making sure that you don't spend your entire trip writing. We record everything we can remember: feelings about the places we visited, the meals we enjoyed (or not) in restaurants, those quirky, awkward moments we have when our culture differs from the locale… We tend to take turns writing while on trains and while winding down at the end of each day. At times it grows tiring having to write everything by hand (how did we do this much writing in high school?), but we know it's worth it. We've found that when we are at home and unable to travel, it brings us nearly as much joy to reflect on the places we've been by reading back through our entries. It's especially fascinating to peek into each other's mind and read the other person's perspective on the same events.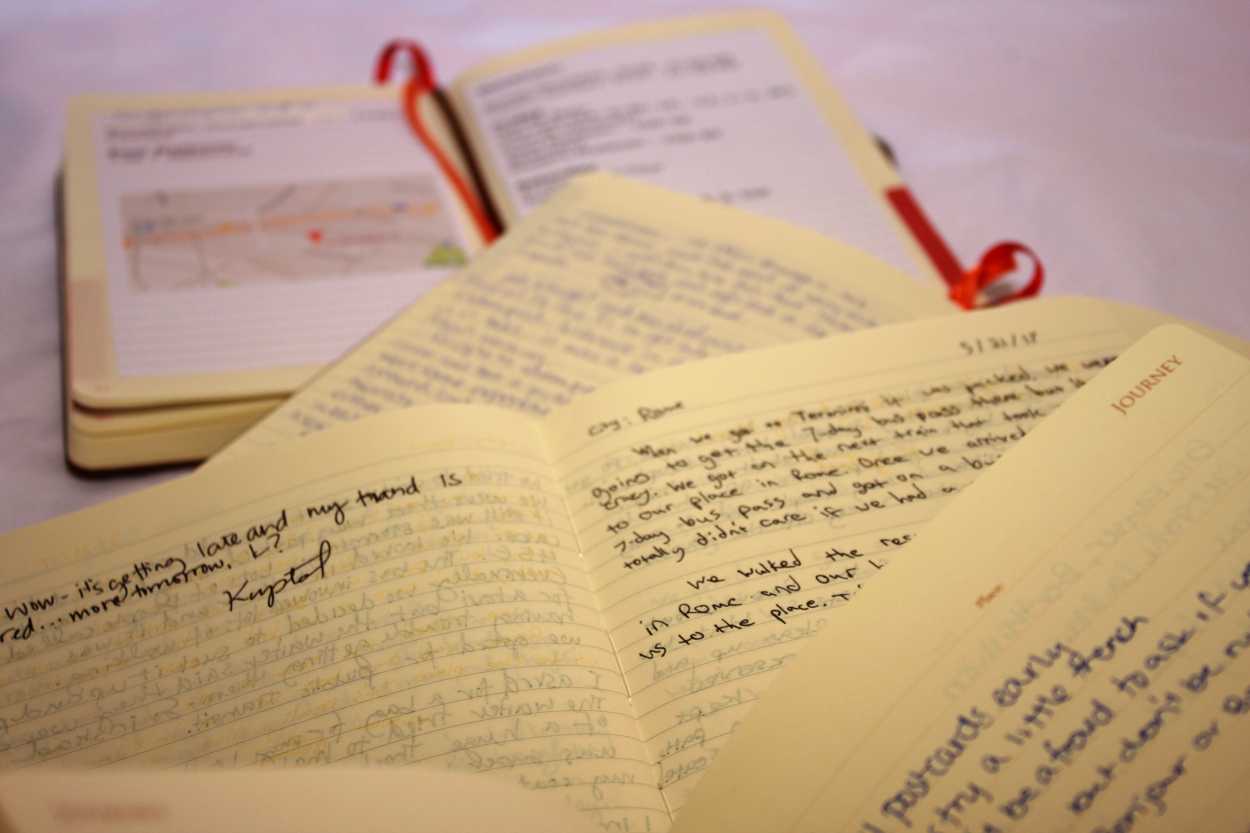 Each year we've purchased a new journal to bring along. Up until this year, we've always purchased a travel-themed journal to use as a trip-planning tool in addition to recording our experiences. This summer, however, we opted for a plain, lined journal; it worked out well as we cataloged most of our trip itinerary online. Our journals are proudly and prominently displayed in our home and we can't wait to continue adding to our collection.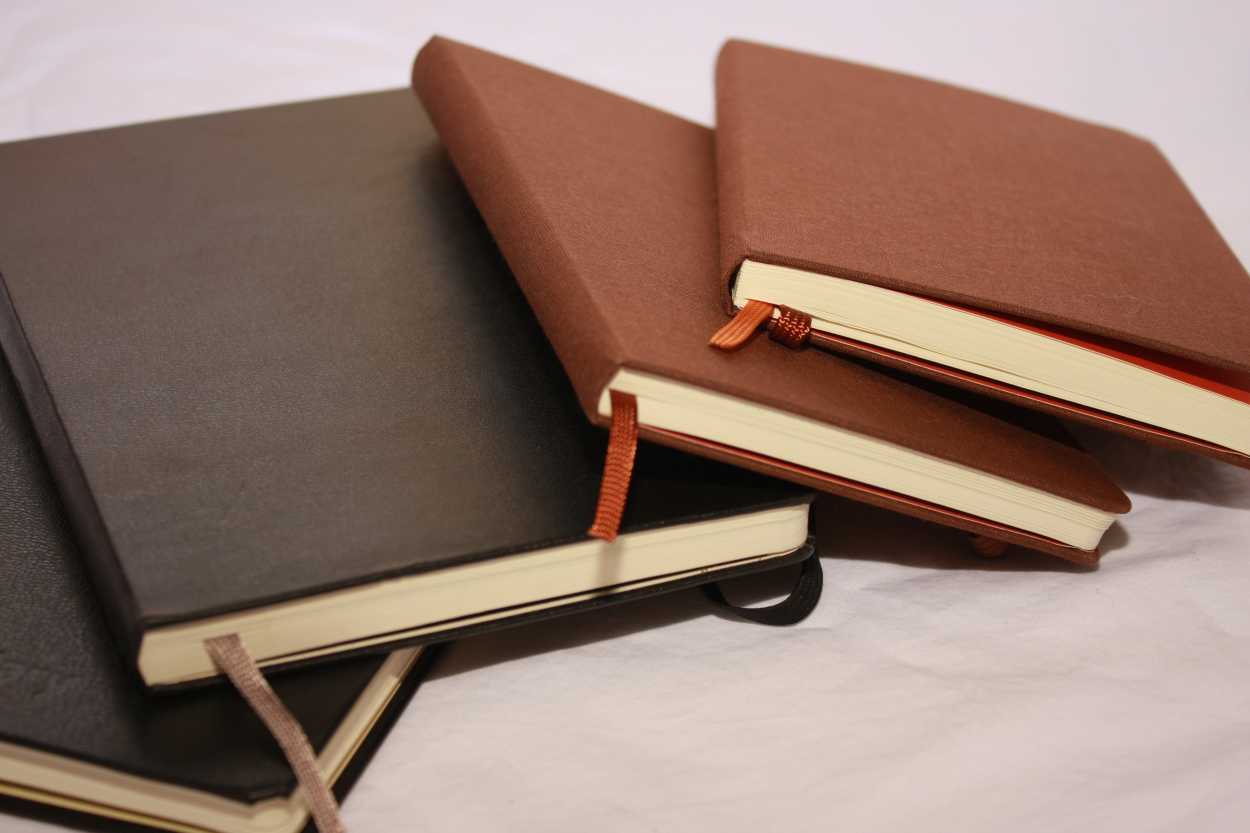 From left-to-right:
Travelege Perfect Travel Journal (not currently available); link to similar
Moleskine Classic Journal (current pick)
Moleskine Voyageur Traveller's Notebook x2
Bonus Item (not pictured): Black Le Pen
---
Do you journal on the road? What are your tips for keeping up with writing?