I have an insatiable sweet tooth, so nearly every day in Italy ended with gelato (sometimes we had gelato after lunch and dinner but please don't tell my doctor). While I'm normally a chocolate ice cream kind of girl at home, in Italy I couldn't get enough of the pistachio gelato (or in Italian, pistacchio, with a hard "k" sound). My favorite was at Cremí Gelato in Rome's Trastevere neighborhood. The gelato was so full of pistachios that you could taste the oils they released. It was simply incredible.
Once we returned home, I purchased several pints of pistachio gelatos and ice creams from several different premium brands. While they weren't bad, most of them merely hinted at the taste of pistachios, thus none of them quite hit the spot. Not to be discouraged, I pulled my ice cream maker down off the shelf and churned up a batch of my own, which I now plan to keep stocked in my freezer at all times. And, since I can't bring you to Italy (or even my house) to share my ice cream with you, I'll share the recipe.
I think some people are a little afraid of making ice cream. This recipe is almost fool-proof, and there isn't a lot of hands-on time (although there is a fair amount of waiting in between steps).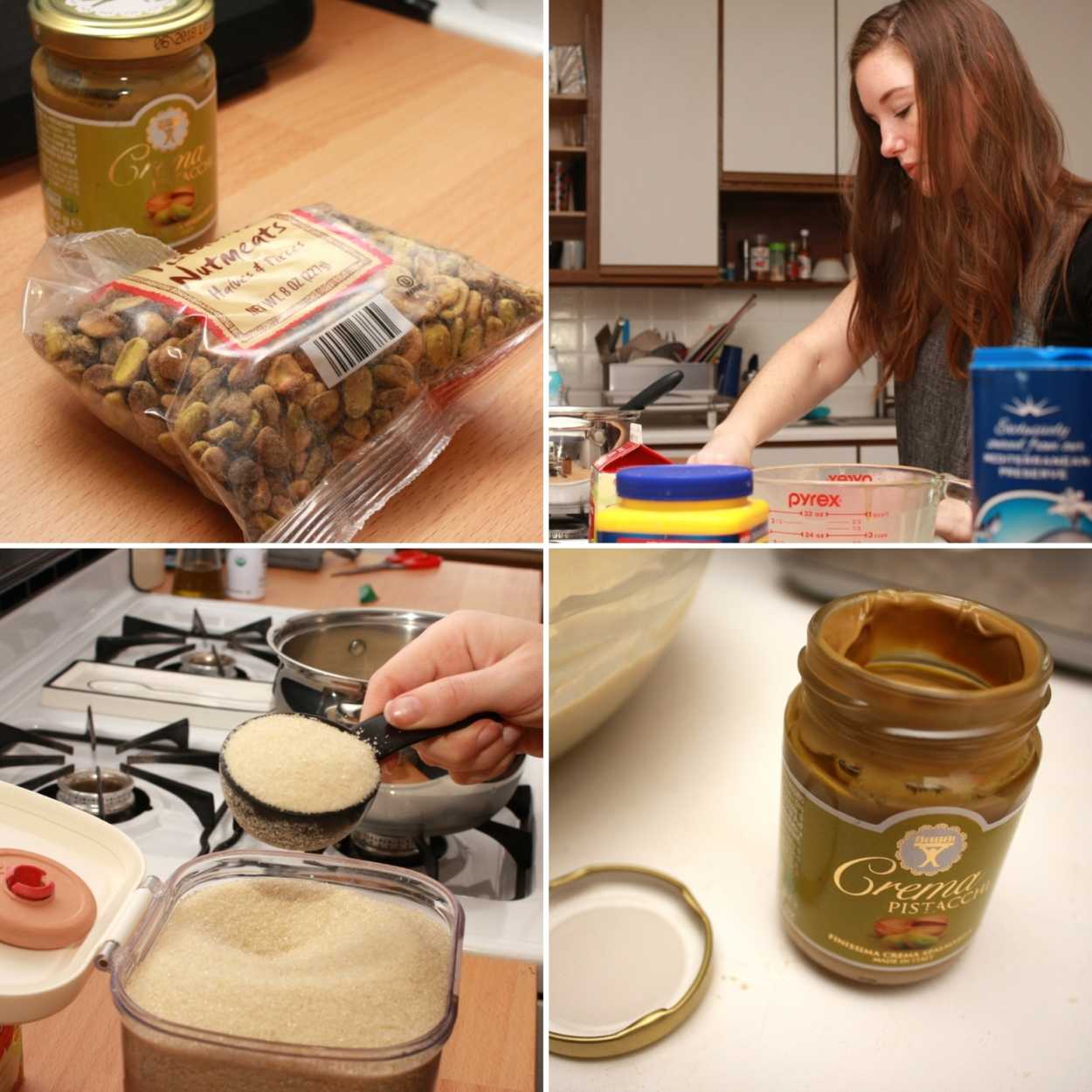 The base is made without egg yolks, reducing the cost, which is important because pistachios and pistachio cream are not necessarily cheap ingredients. First, milk and sugar are warmed on the stovetop, and then cream and cornstarch are added.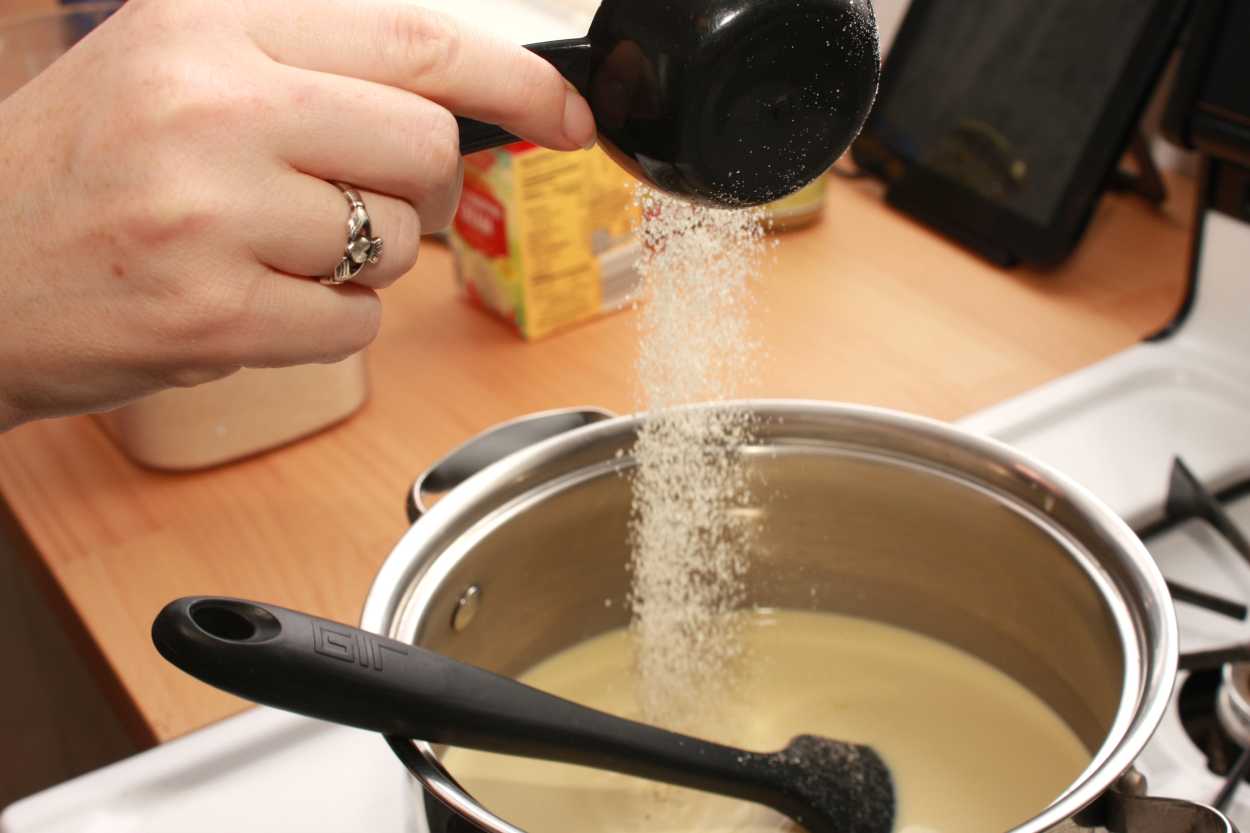 The mixture boils until thickened.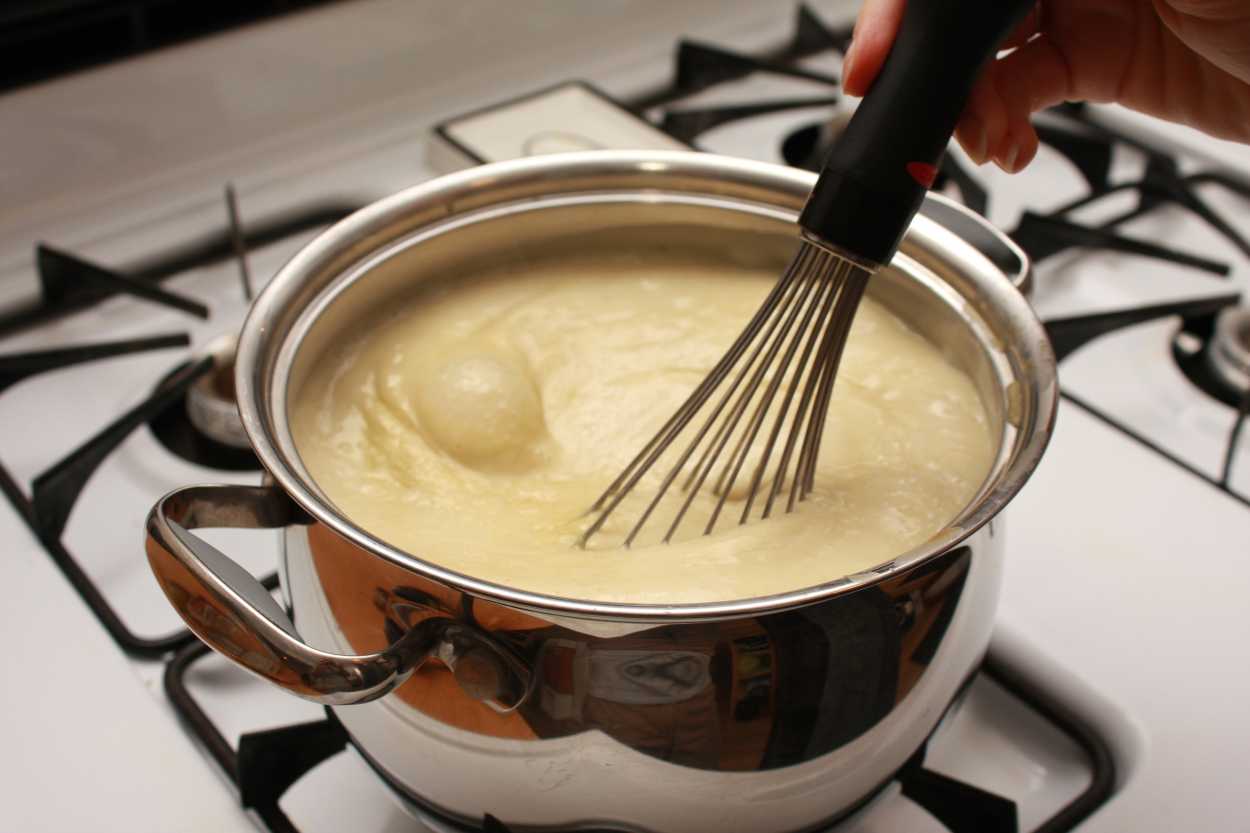 And you promise not to cry if any of the milk spills.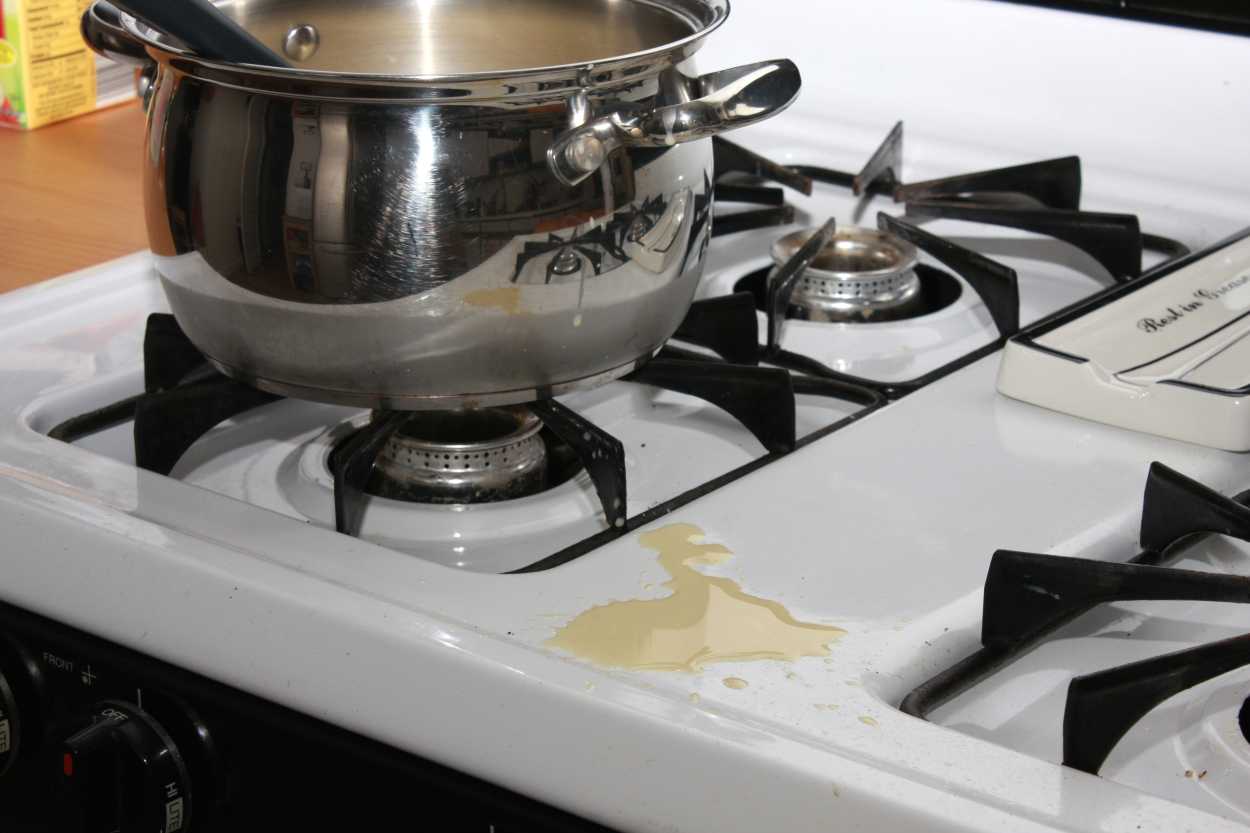 When your mixture coats the back of your spatula you're ready: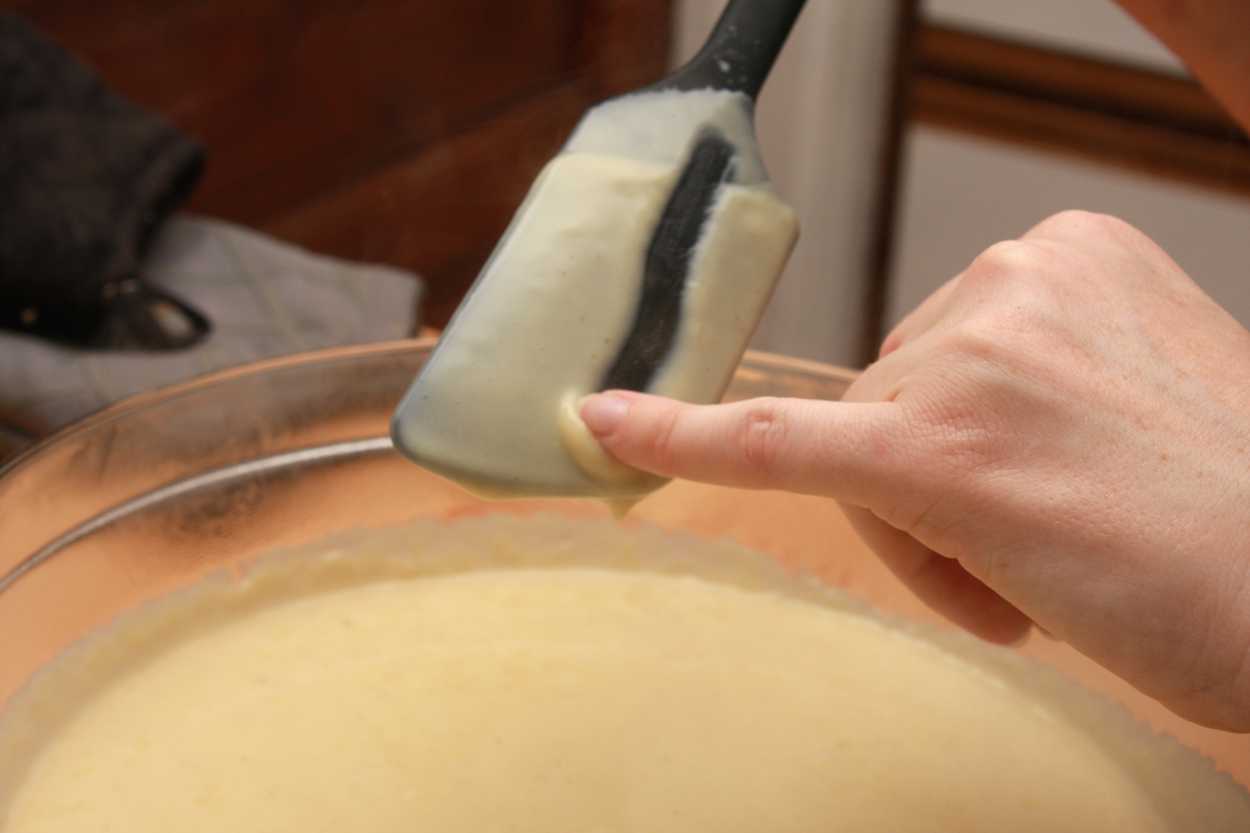 And then you have a glass of wine and scroll through Instagram while the mixture you just boiled cools down in the refrigerator.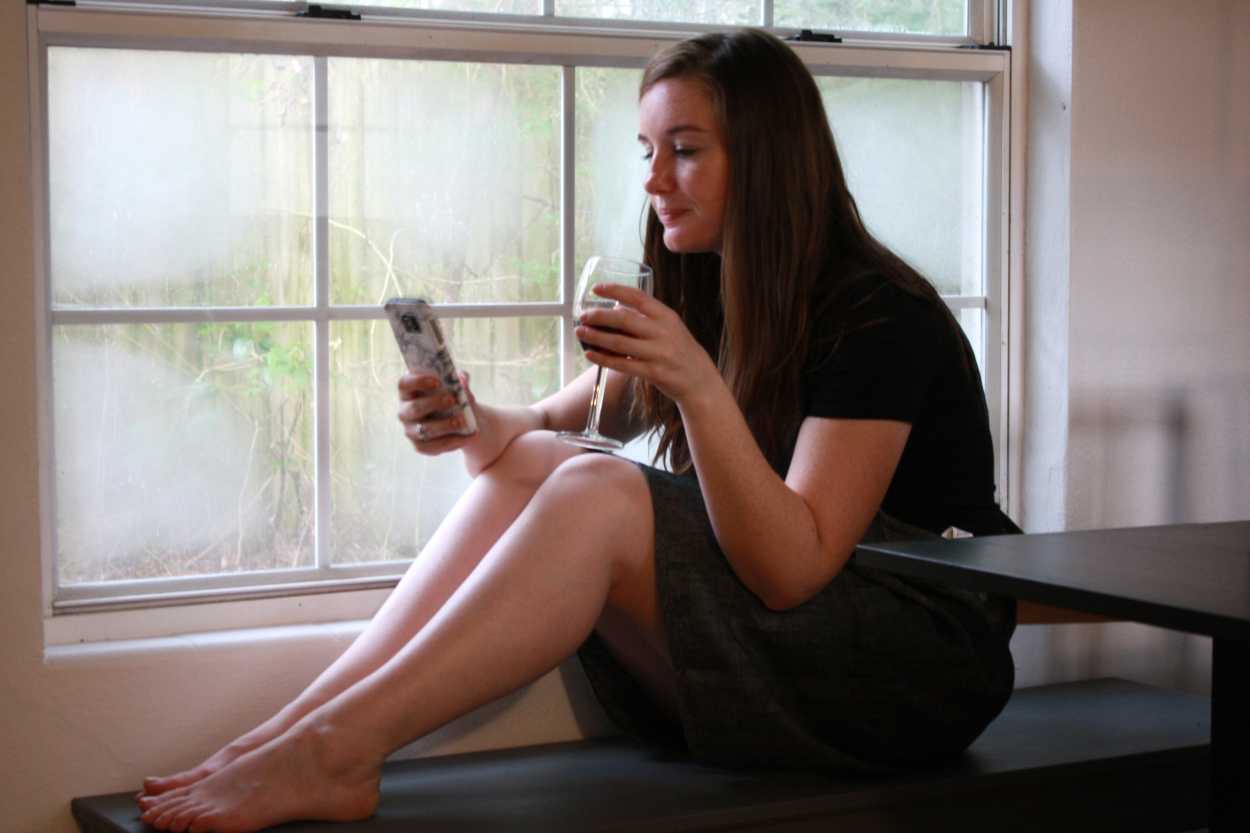 Once chilled, you stir in your pistachio cream, and pour it into the ice cream maker (and start getting excited because you're only thirty minutes away from deliciousness).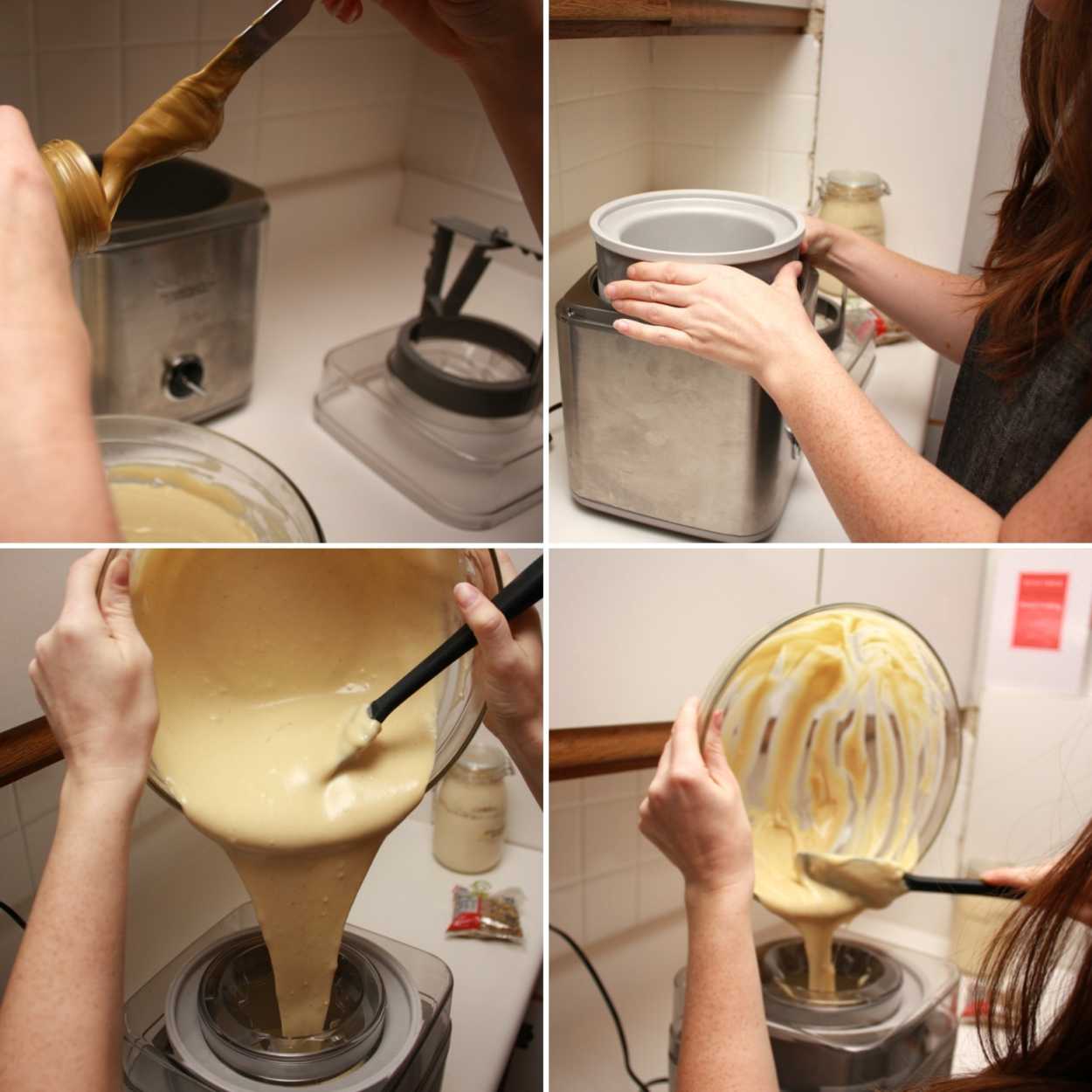 With only a few minutes left until your ice cream is ready, you pour the pistachios right into the mixer and let it do the muscle-work of stirring them in.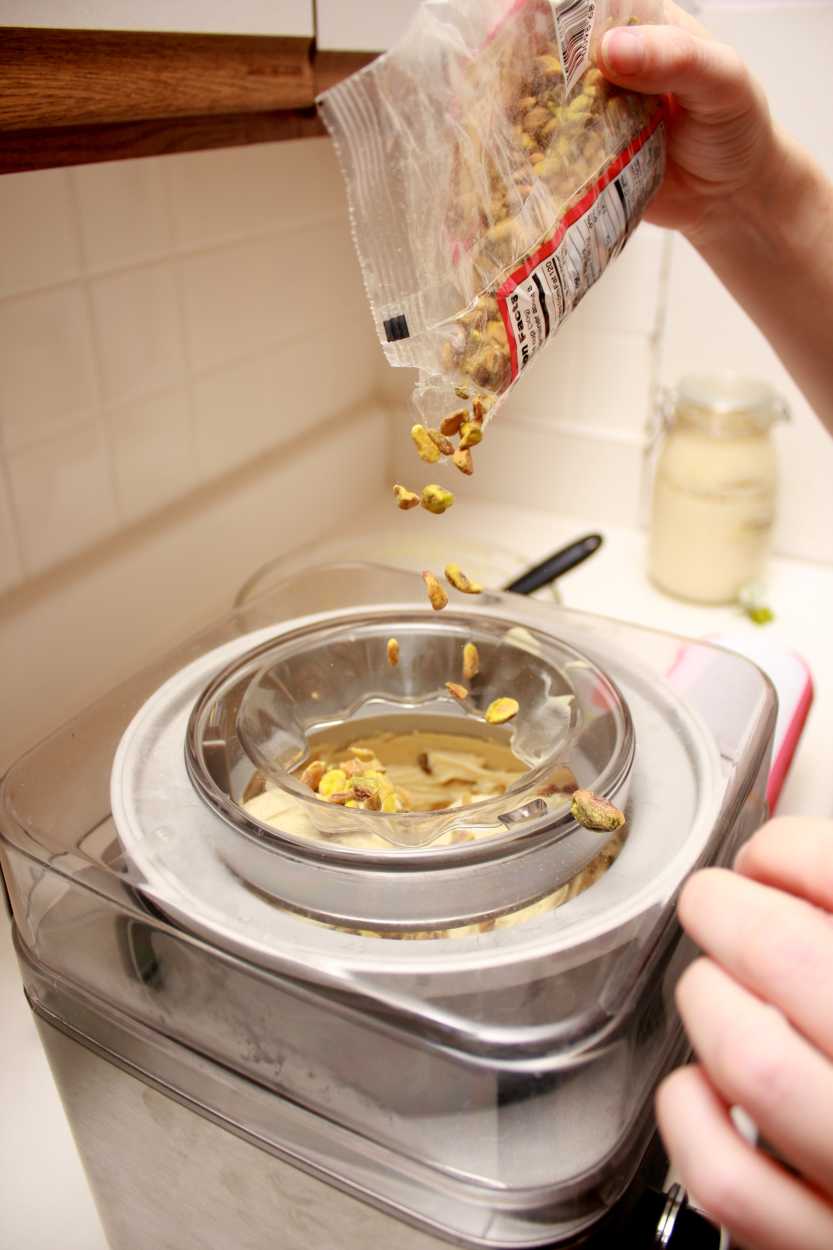 Then, the moment you've been waiting for.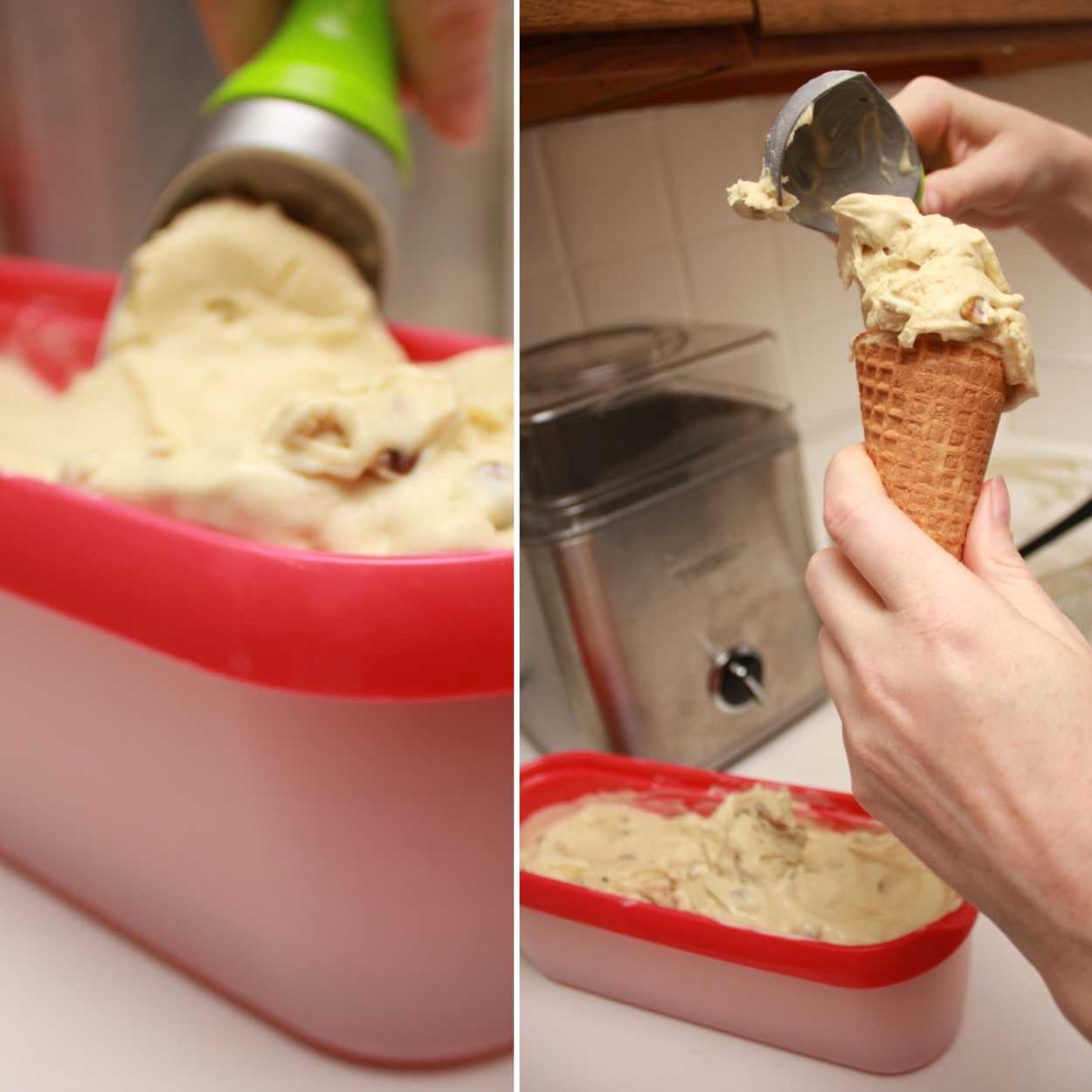 ---
Yield: 1-1/2 Quart of ice cream (considerably less if you scoop some out of the ice cream maker to eat before storing).
Ice cream base adapted from Fleur de Lait recipe in The Perfect Scoop, by David Lebovitz
Ingredients
3/4 cup pistachio milk (store-bought, or recipe below)
2-1/4 cup whole milk (the freshest local/organic milk you can get)
1-1/8 cup sugar
Pinch of salt
1-1/2 cup heavy whipping cream
4-1/2 tablespoon cornstarch
2-oz. pistachio cream
2-oz. shelled pistachio pieces
Pistachio milk (adapted from a Goop recipe from our recent detox; yield: 3/4 cup):
1/4 cup shelled pistachios
1/2 cup filtered water
To make: place pistachios and water in a blender (I like using my Vitamix here) and blend for one minute. Depending on the speed of your blender, you may need to strain the milk; with most high-speed blenders this step will not be necessary.
---
Place canister in freezer 24-hours (or as listed in your ice cream maker's instructions) in advance.
Thoroughly combine the heavy cream and cornstarch and set aside. Stir together the milks, sugar, and salt in a medium-to-large saucepan over medium-high heat until warm to the touch. Once warmed, whisk in the cream and cornstarch mixture, and continue whisking until mixture begins to boil. Switch to a heat-proof spatula and continue stirring for two minutes, being sure to scrape the bottom to prevent scorching. After two minutes, mixture should thickly coat the back of your spatula. Quickly remove from the heat and pour into a large bowl. Continue stirring mixture until cool enough to place in the refrigerator to finish chilling (placing the bowl with the mixture into an ice bath can help speed this along). You may wish to press a piece of cling wrap over the top to prevent a "skin" from forming and to keep your base creamy and smooth.
Once the base is completely chilled, whisk in two ounces of pistachio paste, and pour entire mixture into your ice cream maker and churn as instructed. In the last few minutes of mixing, pour your pistachio pieces in and let your mixer incorporate them into the ice cream. Quickly pour your ice cream into your container of choice but be sure to take some as a reward for your work, and enjoy a taste of Italy in your home kitchen!
---
Notes:
I can't stress enough how important it is to place the ice cream canister in the freezer at least 24-hours before churning and to thoroughly chill your ingredients before you place them in the canister. Don't get too excited and use it early; you'll be sorely disappointed.
The higher cream- (thus, fat-) content likely classifies this recipe more as an ice cream than a gelato, but I'm not one to split hairs.
About that pistachio paste: I picked some up at Eataly in Boston, and managed to sneak it through security in my liquids bag, even though it was over 5 ounces. You can also source it through Amazon to avoid sweating through the airport line. The higher the percentage of pistachio in the cream, the better.
Equipment-wise, here I use a Cuisinart 2-Quart Automatic maker, which is much easier to use than the rock salt + ice makers of years past.
Any old storage container will do, but I prefer this one from Tovolo since it makes scooping so easy.
If your freezer setting is quite cold, you may need to pull the container out for 15-20 minutes before serving. Dip your scoop in warm water or use one with liquid in the handle for easy scooping.
---
We've got a weekend away planned, so see you on Thursday the 17th!
---
You know I'm going to ask – what's your favorite flavor of ice cream?