Last weekend we celebrated Christmas early by flying north for three days to Providence, Rhode Island. We selected Providence because the airfare was in our price range, the flight times worked with our schedule, hotel prices were reasonable, and we'd hoped to see snow (despite my family's insistence that you always fly south in the winter).
Three days was the perfect amount of time for visiting Providence; we saw and ate all we came to see and eat. I'll structure this post similar to our recent New York post – highlighting where we stayed, what we ate/drank, where we shopped, and what we did. This seems like a more interesting read than a diary-style entry (but if you prefer a linear format, please let me know!).
---
where we stayed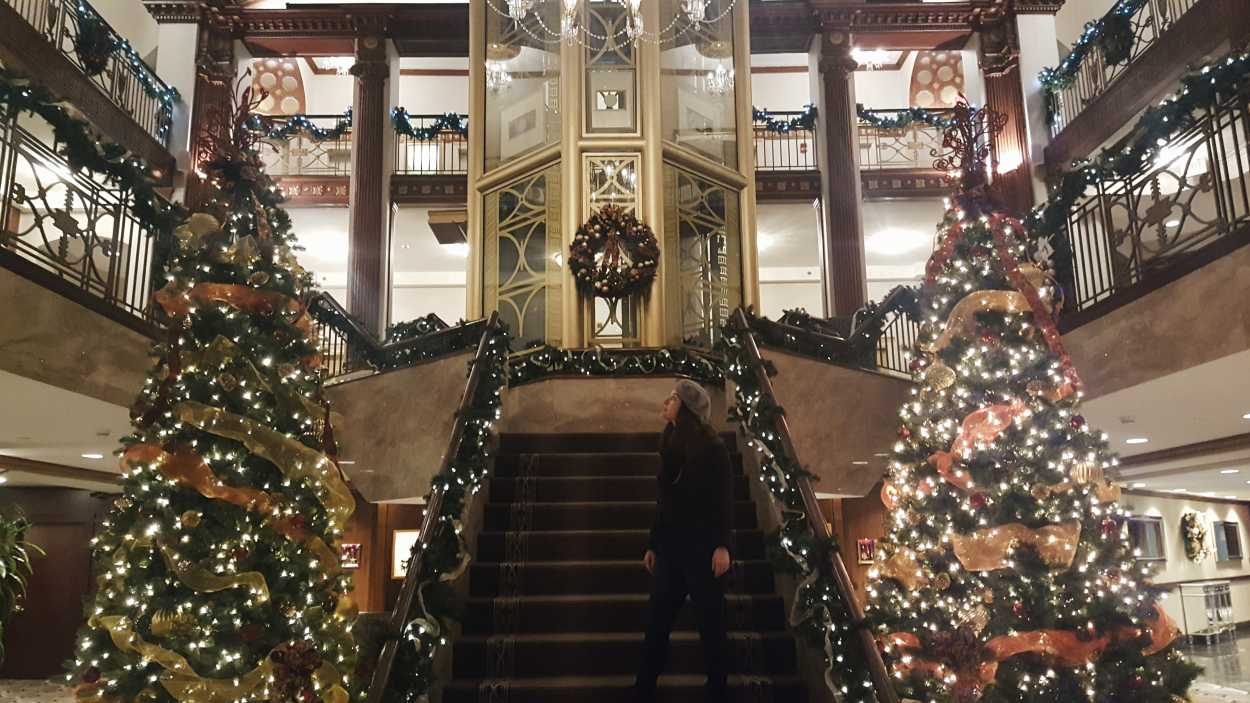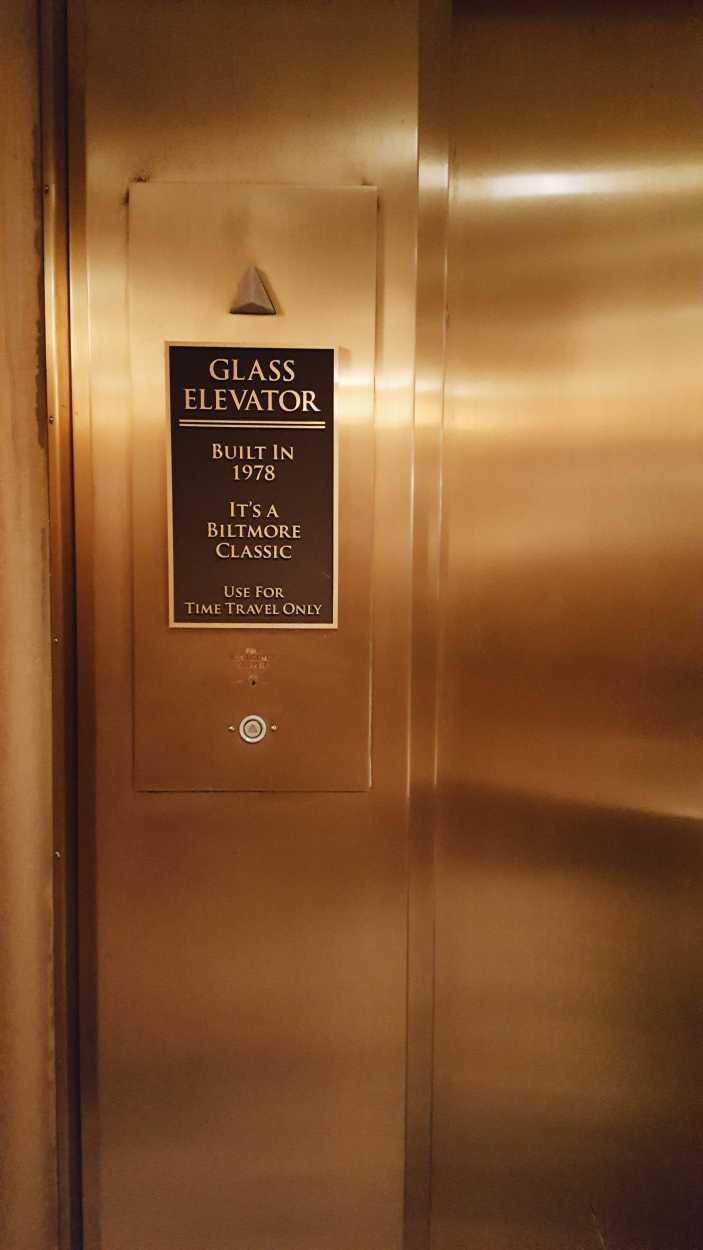 Truthfully, I wanted to stay at The Dean for it's Ace Hotel-like ambiance, but price won out in the end. We ended up with a stellar Cyber Monday deal on two nights in the historic Providence Biltmore, for a savings of about $100 total over The Dean. The Biltmore first opened in the 1920s, and after closing for a few years in the 1970s, was reopened and added to the National Register of Historic Places. We later discovered that it has been sold and will reopen as part of the Graduate Hotel chain. The hotel decor felt old-fashioned (not in the good way) and was a bit dated. Our room was clean and fine enough for two nights, however we found service at the hotel was extremely lacking. Most importantly for these pedestrian-travelers, however, the hotel was in a great location. The downtown area of Providence is rather compact, and very walkable, even in snowy weather.
Providence Biltmore
11 Dorrance St
Providence, RI 02903
---
where we ate & drank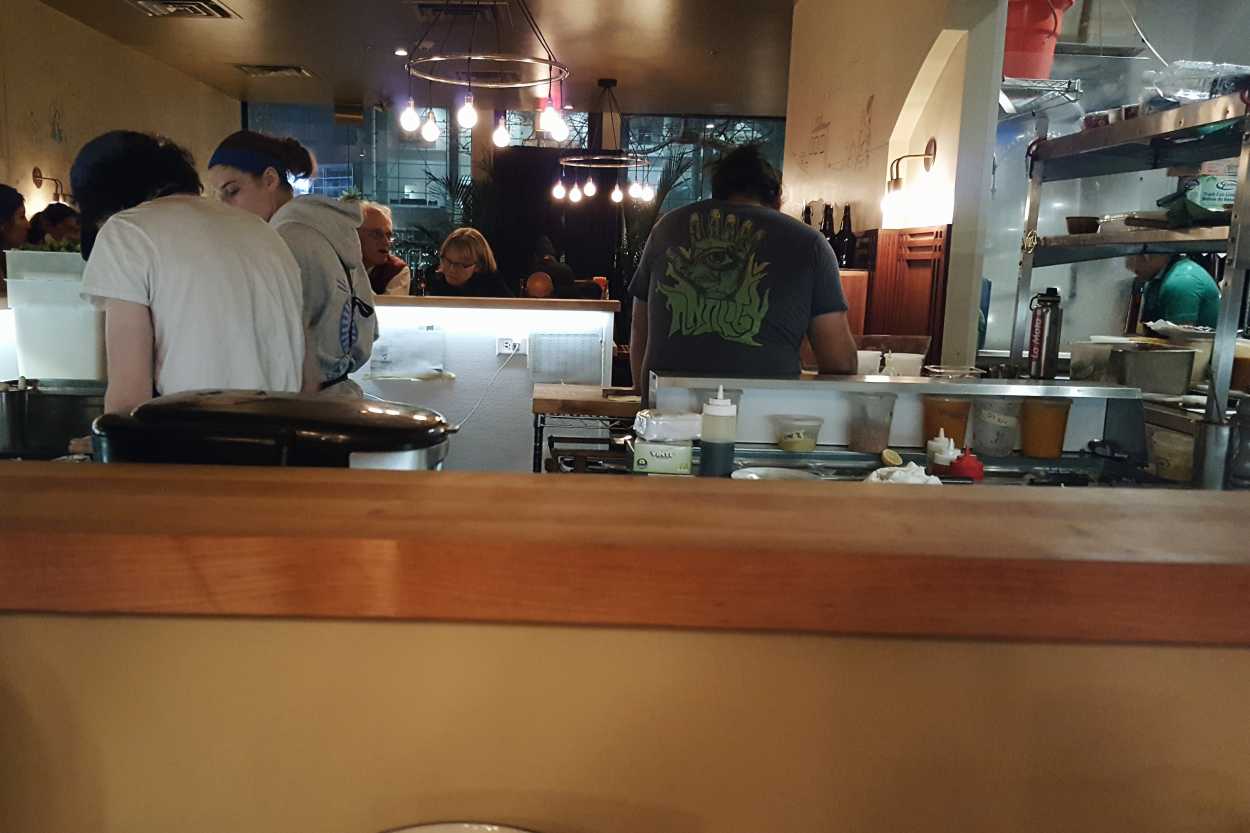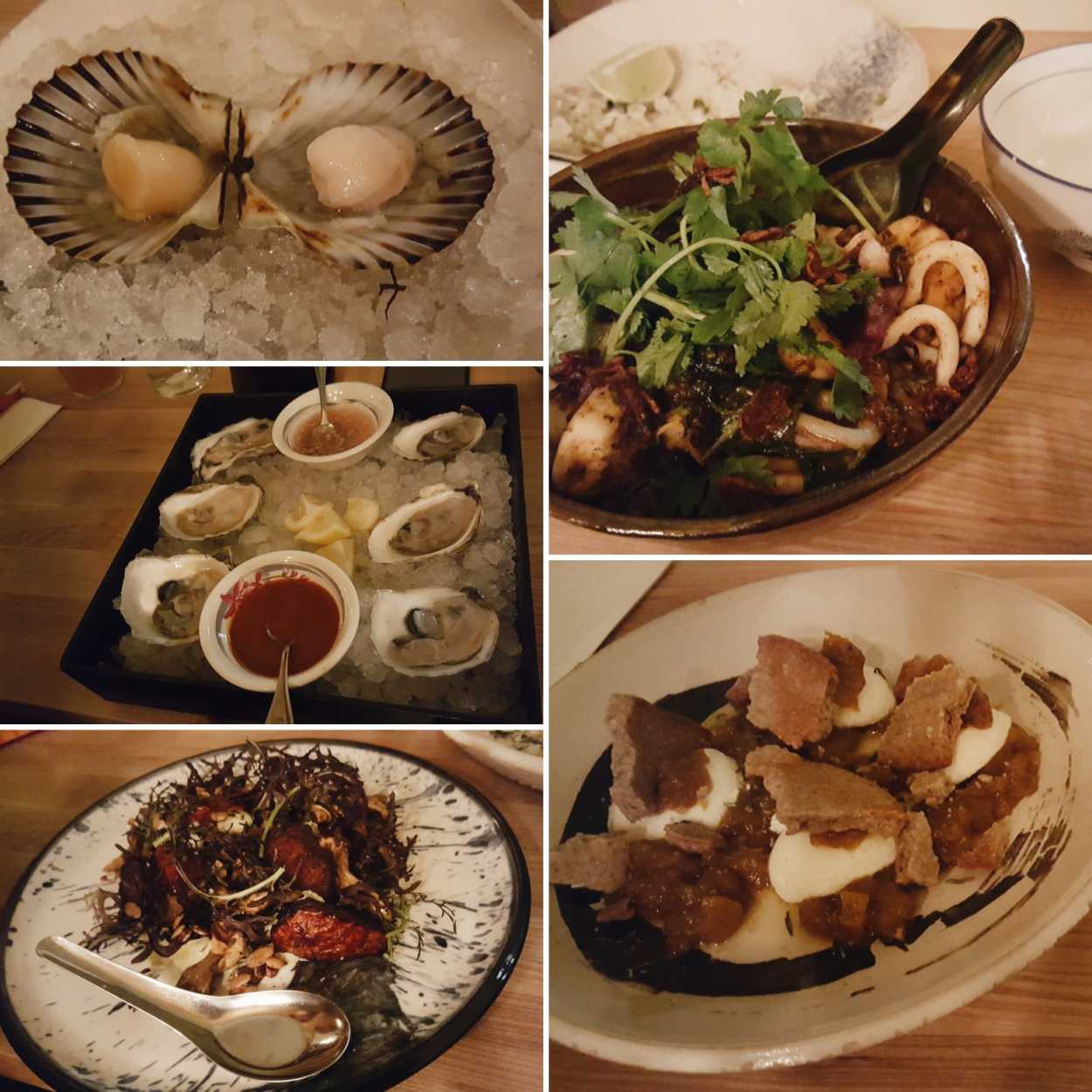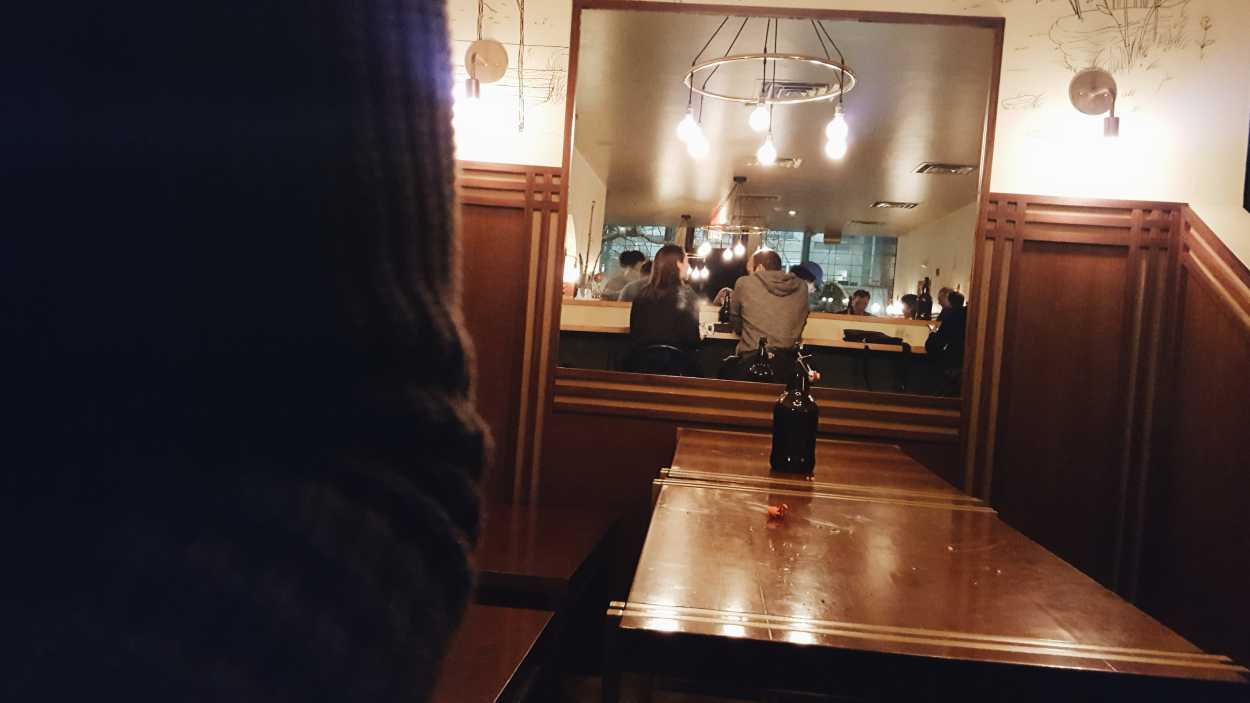 We'd been planning to dine at north long before a local bartender here at home told us about it, although it's changed locations since he'd dined there. He told us that the restaurant's interior originally looked like the inside of a ship; now it is housed in The Dean Hotel with a larger space to accommodate more diners. Our main focus at north was the seafood, which is good, because seafood seems to be their main focus as well. We found the prices and portions incredibly reasonable for a locally-sourced restaurant in a large city. We were still dreaming of our meal when we awoke the next morning.
north
122 Fountain St
Providence, RI 02903
Notes: Thankfully we ate a little later into the evening and didn't face a wait, but plan for one just in case (they don't take reservations). Current menus are posted on Twitter.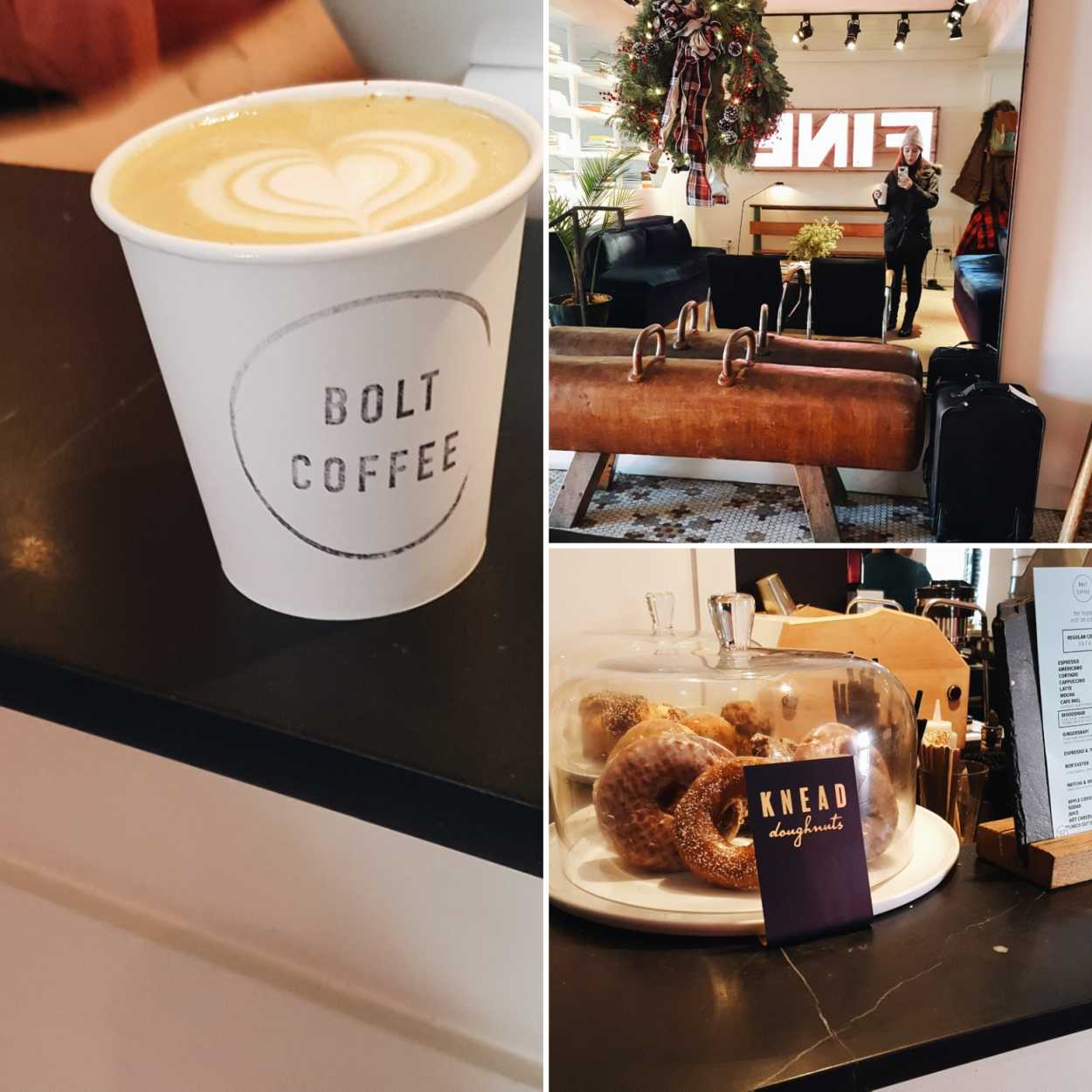 We stopped by Bolt Coffee twice during our visit. Both times I purchased their drip coffee (and took a bag home!) and Michael enjoyed the Woodsman (a latte with maple syrup) and a cappuccino. We purchased a doughnut from local favorite Knead Doughnuts, and the staff at Bolt will gladly give you their opinion on their favorites. This location of Bolt Coffee is housed in The Dean as well, and there is a perfectly cozy area to sit and enjoy with lots to read while you sip.
Bolt Coffee
122 Fountain St
Providence, RI 02903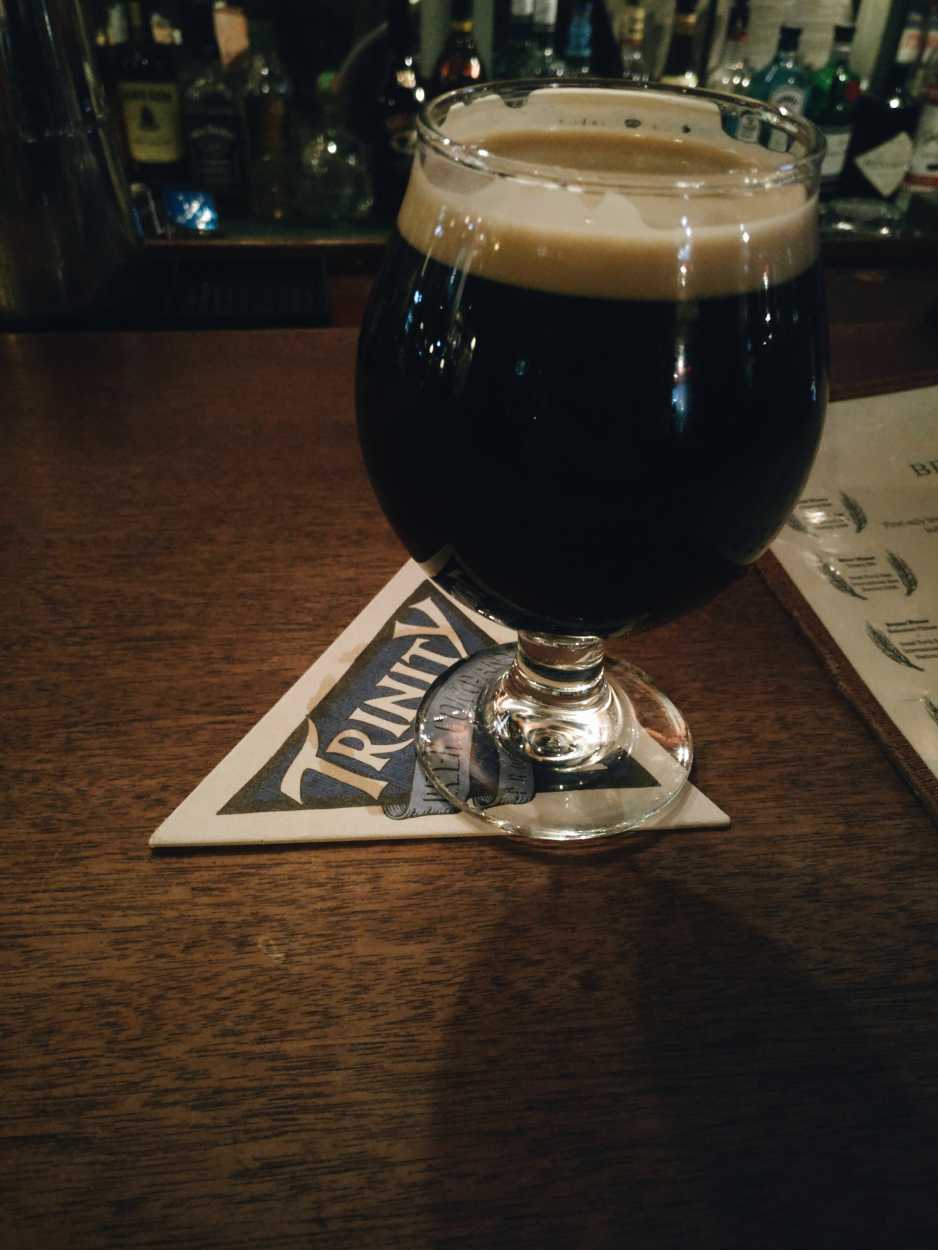 Trinity has been around for about twenty years, and seems like it is a popular place with the locals. We just stopped in for a pint, but their food menu is full of unpretentious pub standards. There's no trend or gimmick here, just a good solid place to grab a beer and a bite and spend time with friends; the kind of place you'd spend time in your hometown.
Trinity Brewhouse
186 Fountain St
Providence, RI 02903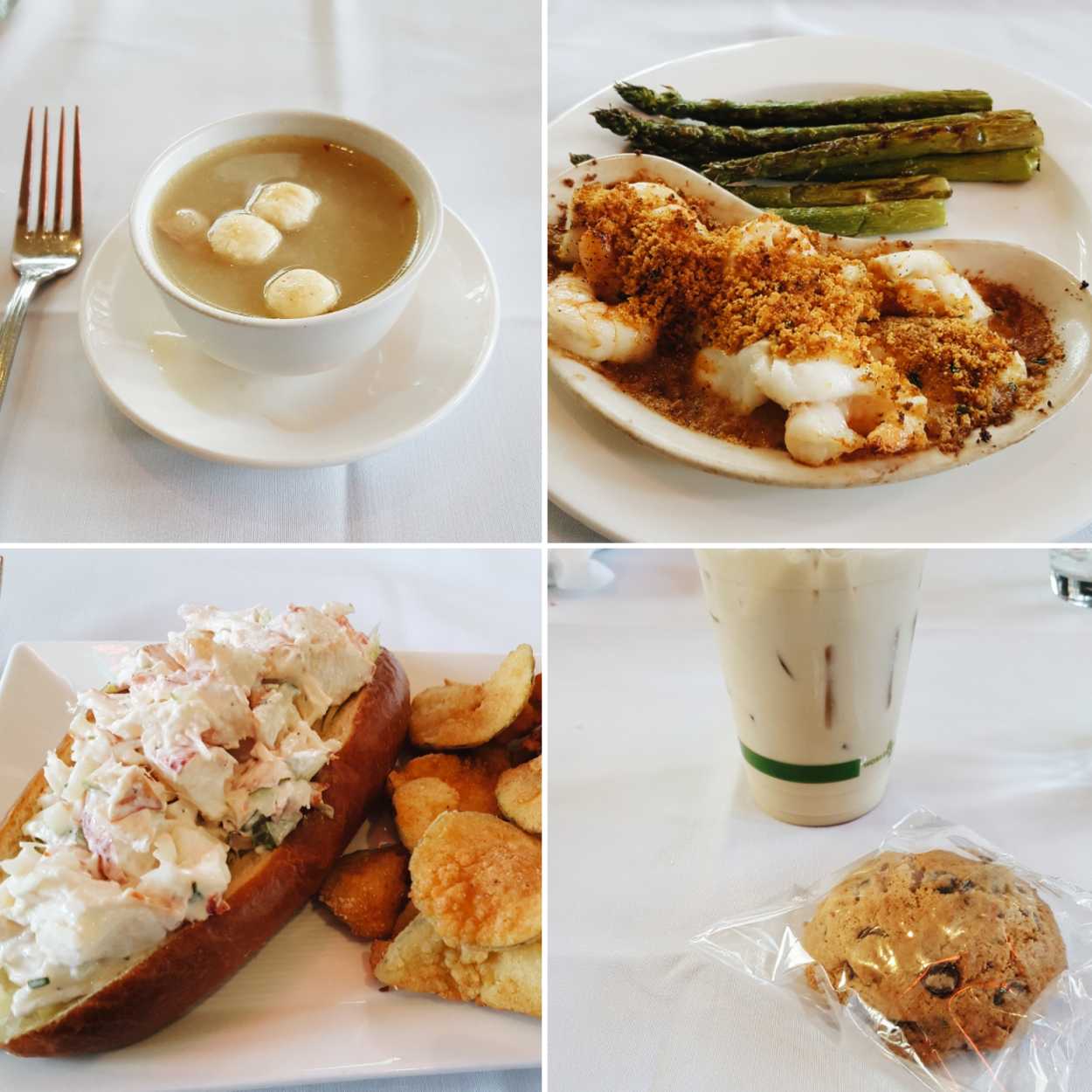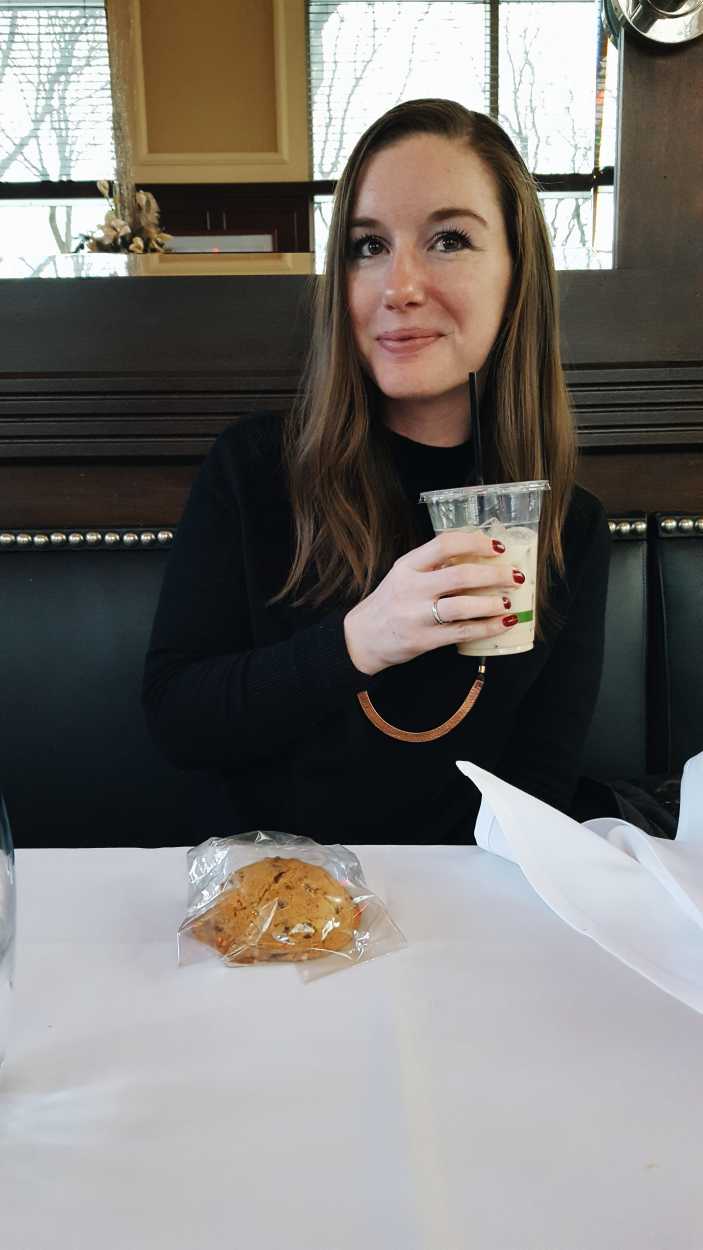 Before we left, I asked Michael what he was most looking forward to while in Providence. Without hesitation he answered, "clam chowder!" We had our second and final seafood meal at Hemenway's Restaurant, located by the Providence River. Funnily enough, he didn't order the clam chowder – I did. He ordered a lobster roll, which was served cold with mayonnaise. I ordered the Power Lunch, which included a starter, main, and a to-go treat. I selected the Rhode Island clam chowder, which varies from New England clam chowder (creamy) and Manhattan clam chowder (tomatoey) by being very simple and true to its namesake. I also ordered the seafood broil with asparagus, which was good but not my favorite. Happily, the meal ended with a choice of coffee or iced coffee milk and a wrapped cookie to go. I chose the iced coffee milk, the state beverage of Rhode Island, and it tasted about like what I expected – sort of like melted coffee ice cream.
Hemenway's
121 S Main St
Providence, RI 02903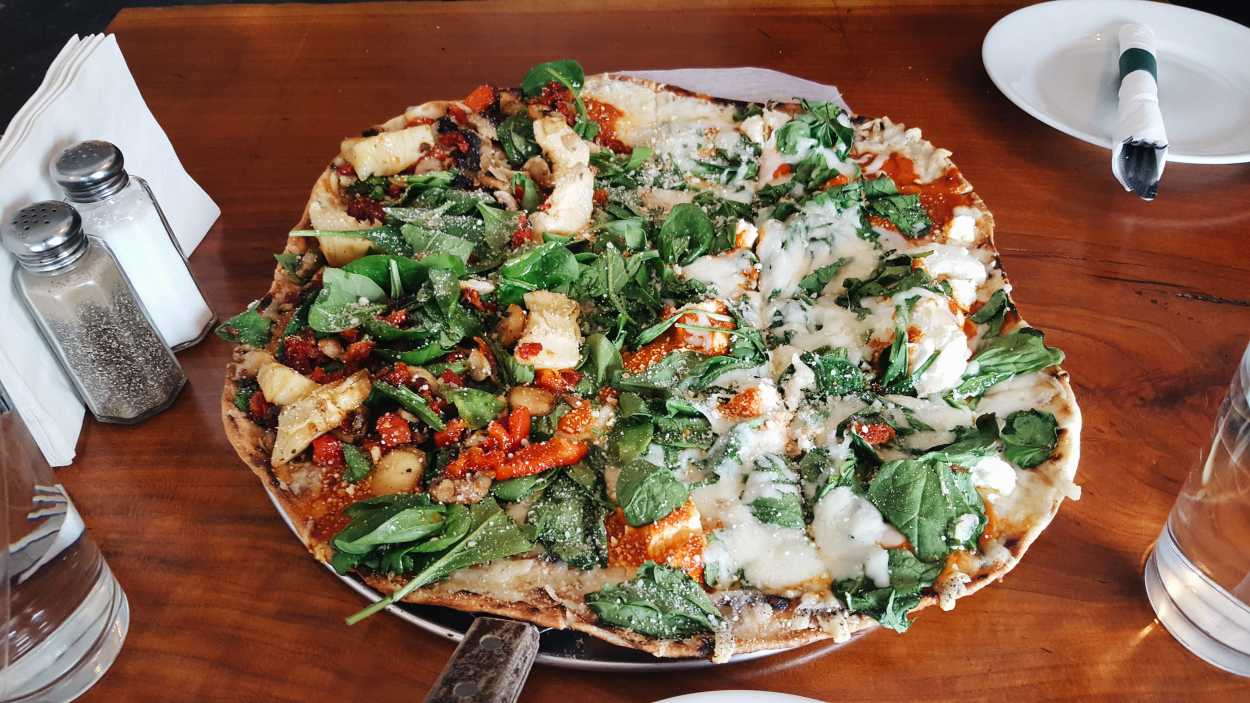 We didn't have anything planned for our final lunch in Providence, but we knew we had hit our seafood-limit. We decided to keep it light, and split a grilled pizza ("they're probably thin and small!" we thought), since it seems to be a specialty in the area. We debated back and forth between a few area restaurants and settled on Timmy's Legendary Grilled Pizza. It was 2 p.m., and the restaurant was nearly empty (empty usually means not-good), but we went with it. The staff were very friendly, and they are willing to let you customize your pizza however you'd like. We created a franken-pizza, with half veggies and half "lasagna" style. It was quite good, but enormous. This pizza could have easily been shared by three or four people!
Timmy's Legendary Grilled Pizza
32 Spruce St
Providence, RI 02903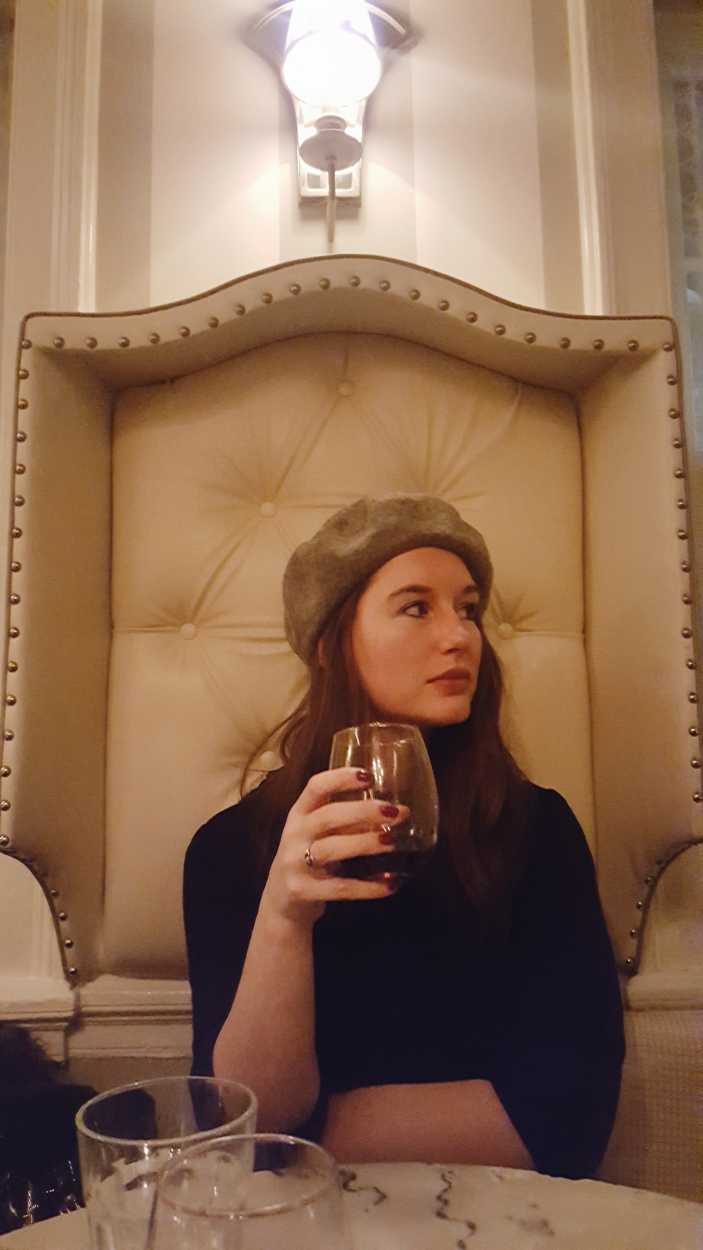 We weren't quite hungry for dinner yet, and many of the shops on Wickenden had just closed, so we decided to pop in to The Duck and Bunny for a glass of wine. The restaurant (or "snuggery," as they call it) is open all day, and serves brunch, afternoon tea, and a creative menu all day long. The space certainly was cozy; the perfect place to escape from the cold and windy outside and into a warm, low-lit space. We'd planned to return for tea the following day, but unfortunately didn't have time. That just means we'll have to return…
The Duck and Bunny
312 Wickenden St
Providence, RI 02903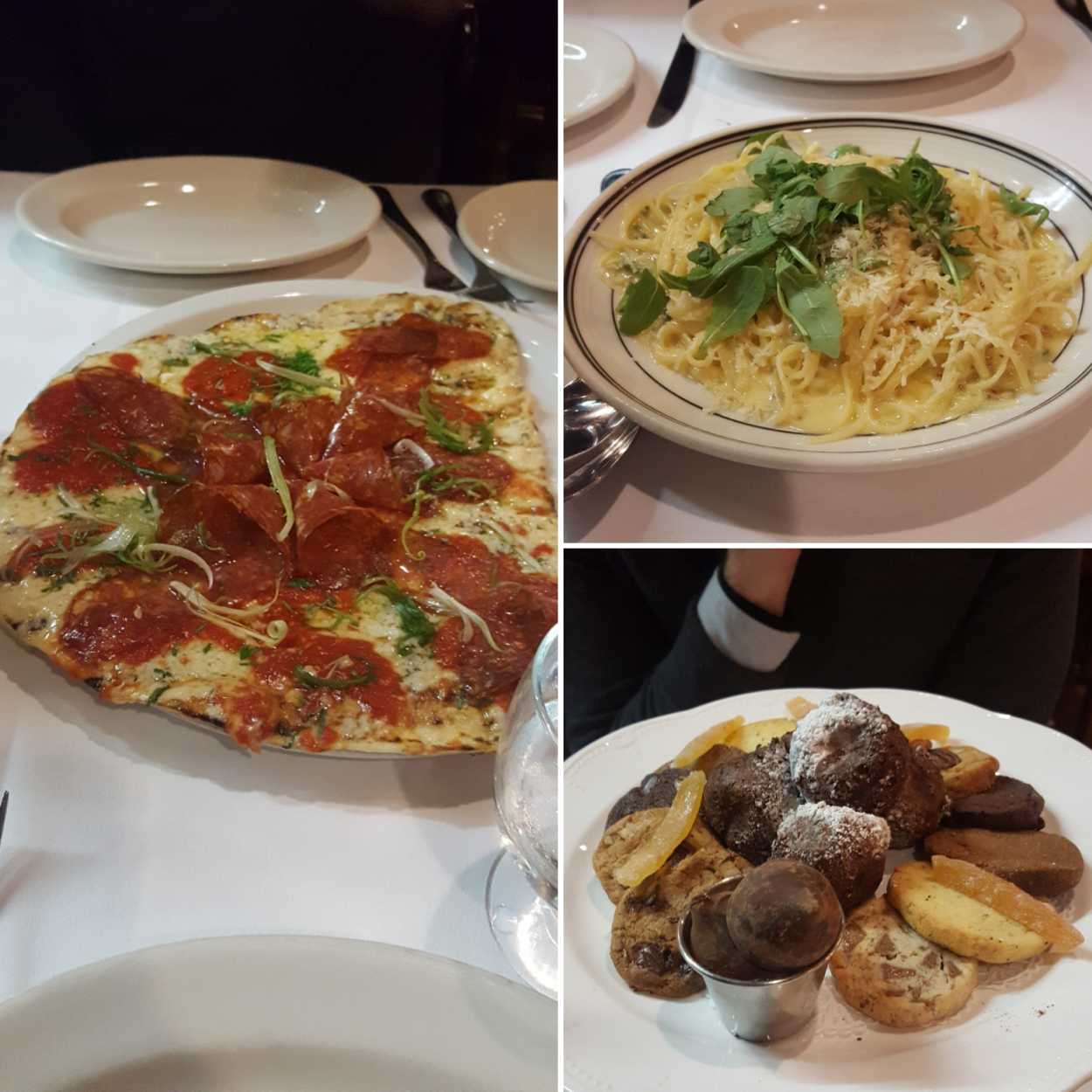 Al Forno was a must on my list when looking for dining in Providence, and it did not disappoint. We had a slightly-embarrassing experience when trying to enter the restaurant, as apparently we tried to enter through the kitchen's rear door! A good-natured cook informed us we needed to go around through the car park and enter on the other side (in all fairness, Google said that was the entrance, and there was a sign outside). We finally found the entrance, put our names on the list, and tucked in at the upstairs bar for a well-made Negroni while we waited. Eventually we were seated, and opted to share everything (probably not standard, but they rolled with it). We had a few slices of pizza leftover for breakfast the following morning, but managed to polish off the pasta and cookies, though I don't know how. Michael says this was his favorite meal of the trip; I'm torn between this one and our meal at north.
Al Forno
577 S Water St
Providence, RI 02903
Notes: They do not take reservations so expect a wait; there are two bars located in the restaurant where you can dine if there's space.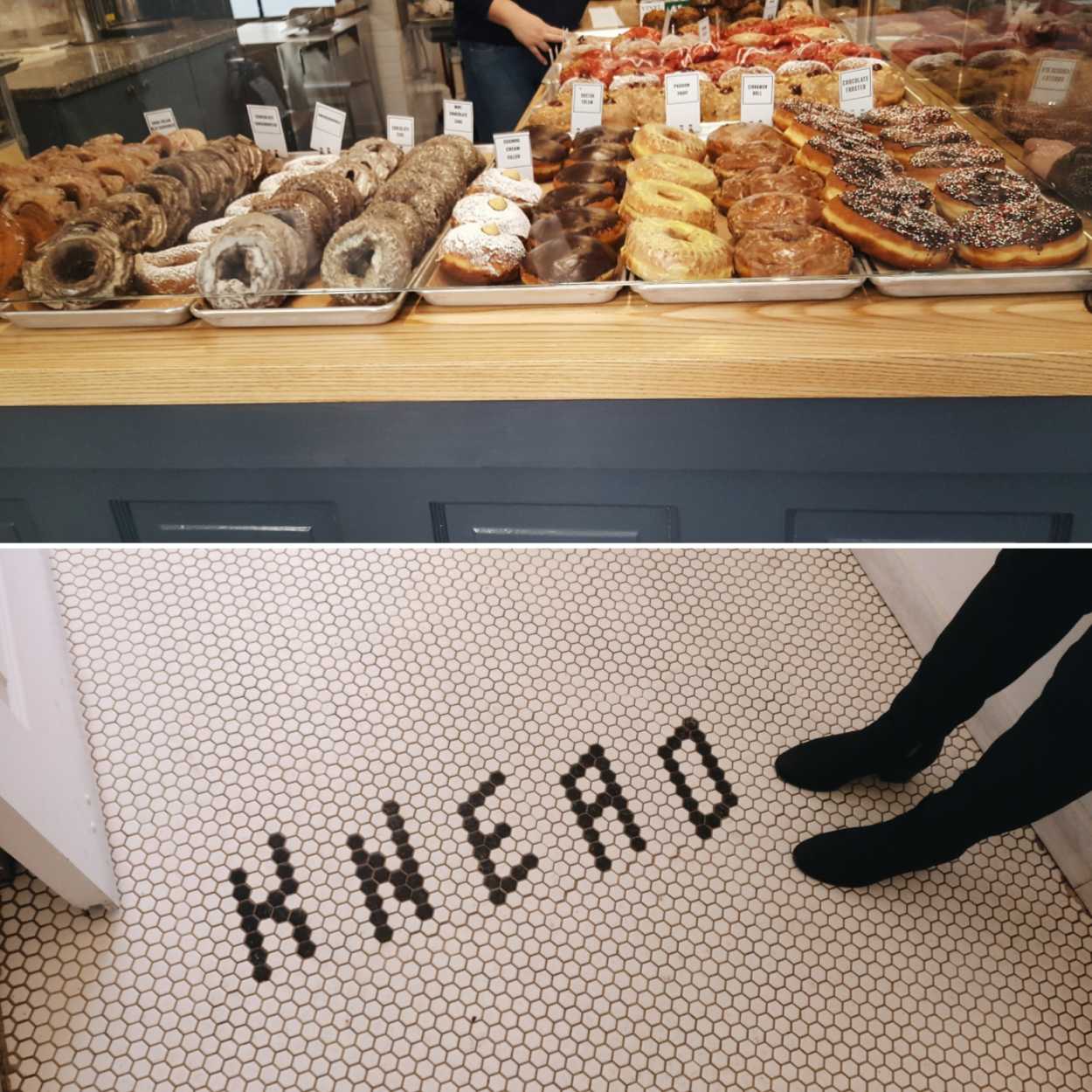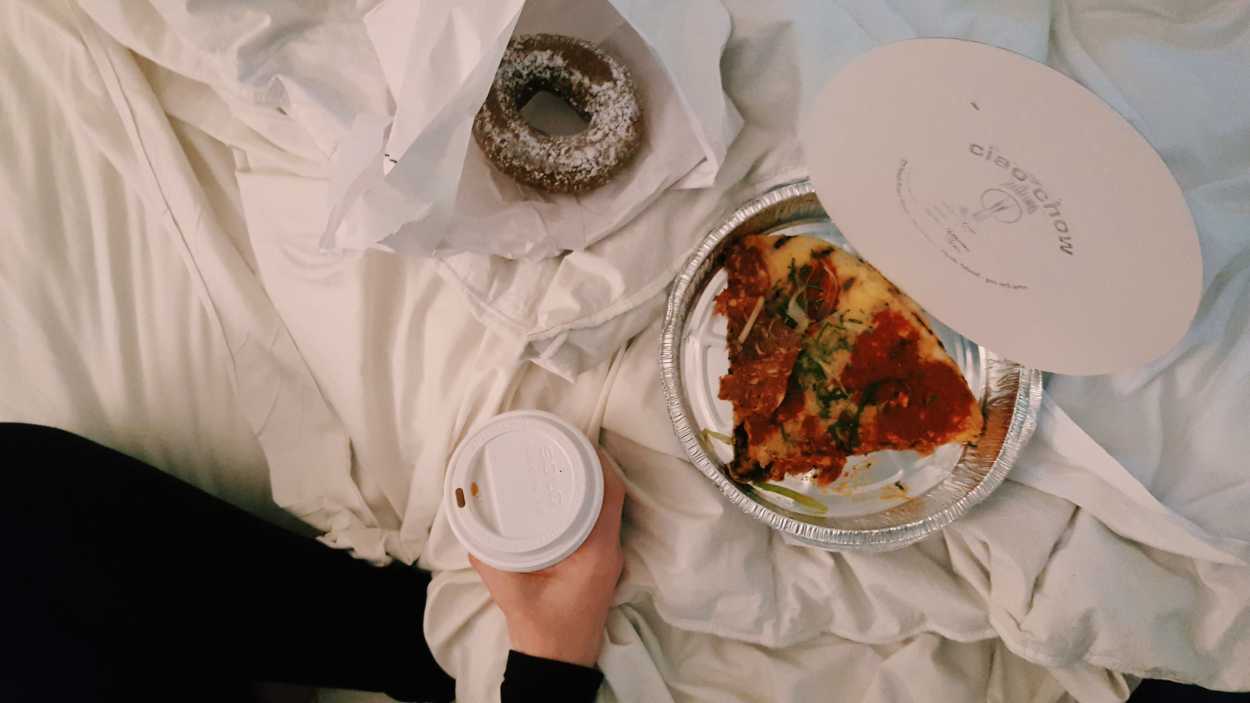 We had Knead Doughnuts twice during our stay in Providence: once from Bolt Coffee and once at their b+m storefront. Both times were amazing, and their variety of dough-styles is impressive (it seems like most shops just stick to one or two base-doughs). I can only vouch for the varieties we had (cinnamon bun and gingerbread) but I imagine the rest are just as good.
Knead Doughnuts
32 Custom House St
Providence, RI 02903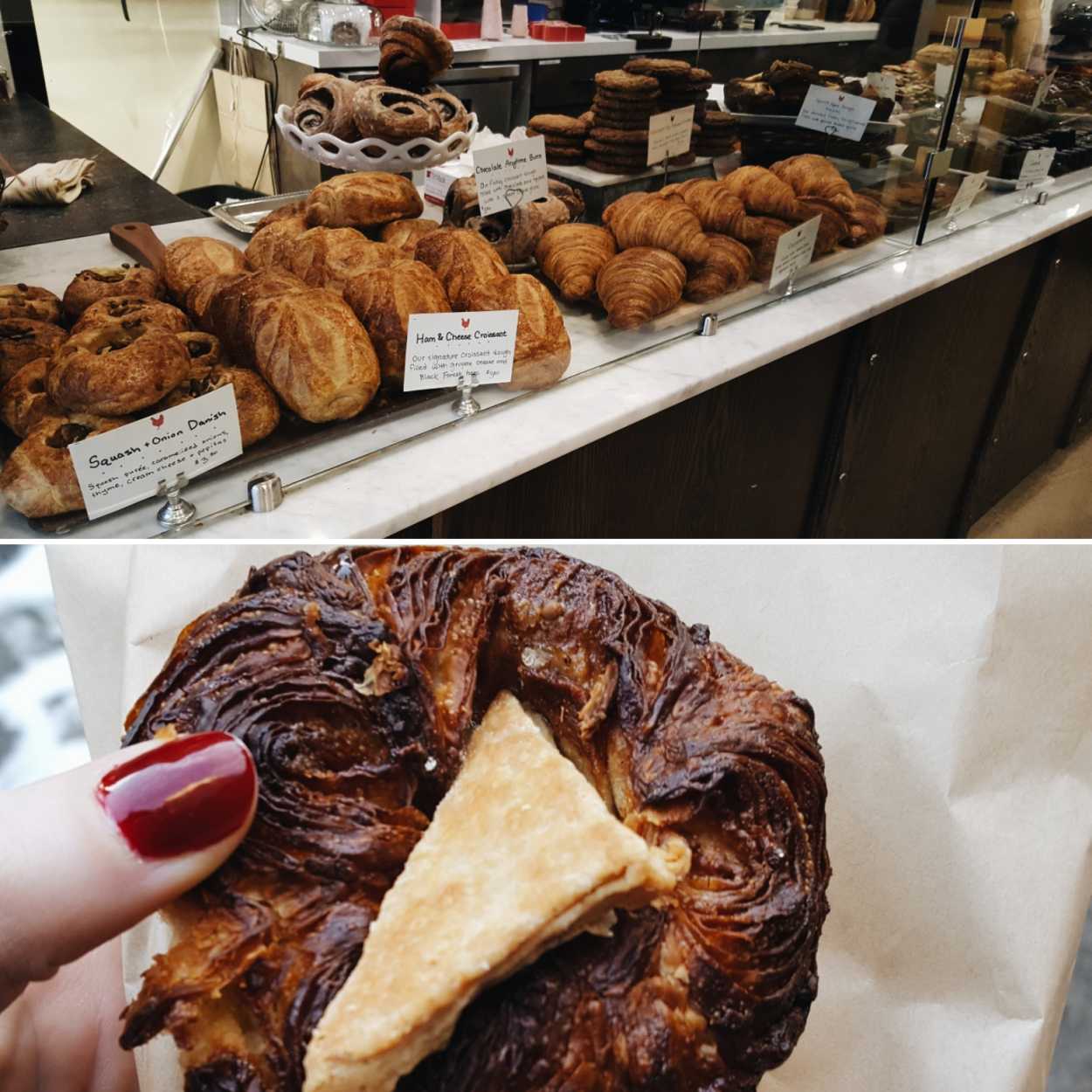 Ellie's Bakery wasn't at all on our radar; we just happened to pass by it (which wasn't hard since it was around the corner from our hotel). The staff were friendly, the atmosphere was charming, and the pastries were impressive. You can see that I couldn't wait to take a bite out of my kouign amann before taking a photo!
Ellie's Bakery
61 Washington St
Providence, RI 02903
---
where we shopped
Providence isn't necessarily known as a world-class shopping destination, but there are lots of shops featuring locally-made or quirky goods (i.e. my kind of shopping). Here are a few places we stopped in while in the area:
Westminster St
Craftland
212 Westminster St
Providence, RI 02903
Notes: Lots of locally-crafted goods and clever prints
Modern Love/Queen of Hearts
220 Westminster St
Providence, RI 02903
Notes: Well-curated selection of apparel, personal, and home goods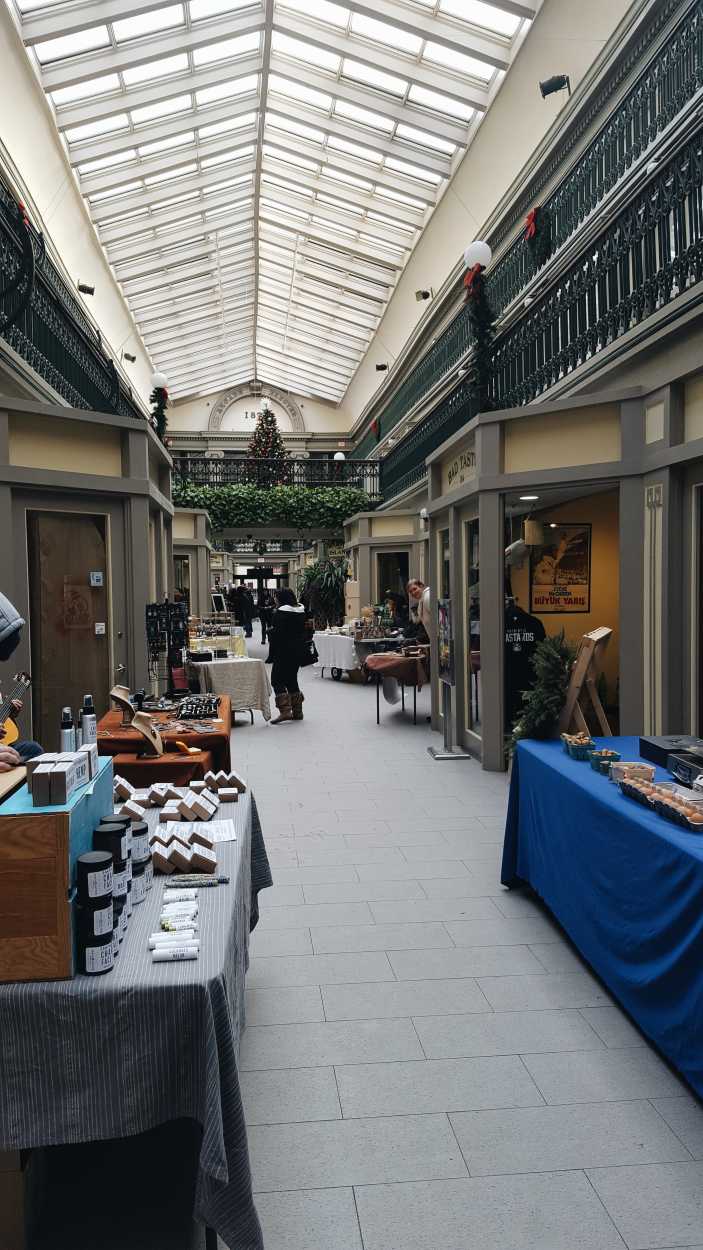 The Arcade
65 Weybosset St
Providence, RI 02903
Notes: The oldest indoor mall in the country; we visited on a Sunday and some of the shops were closed
College Hill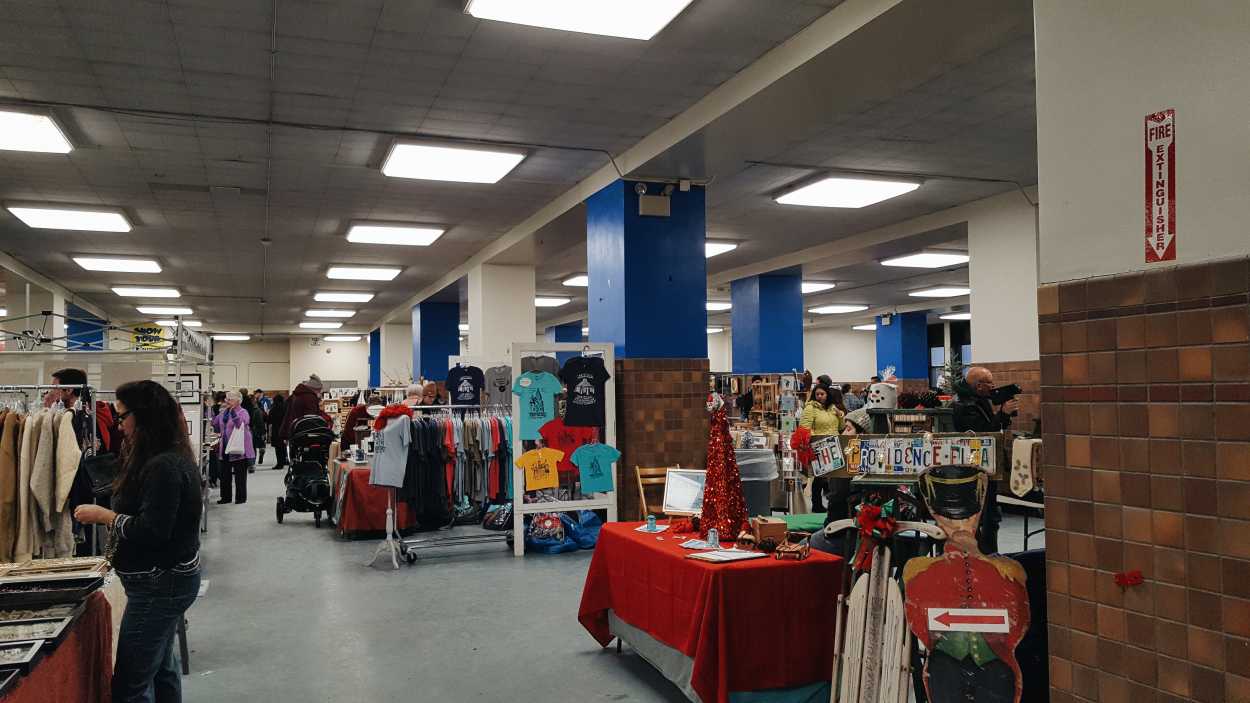 Impact Everything
297 Thayer St, 2nd Floor
Providence, RI 02906
Notes: Everything in the shop benefits a cause; brands sold include PACT, United by Blue, and A Wild Soap Bar.
Pleasant Surprise
297 Thayer St
Providence, RI 02906
Notes: Typical gift shop/quirky shop
Sneaker Junkies
290 Thayer St
Providence, RI 02906
Notes: Not necessarily my style, but it's fun to look at the different trending styles
Berk's Store
272 Thayer St
Providence, RI 02906
Notes: Lots of shoes and apparel from brands like Adidas, Frye, and Dr. Martens at reasonable prices.
RISD Works
20 N Main St
Providence, RI 02903
Notes: RISD gift shop, includes products from graduates and current students
Wickenden St
NAVA: New and Vintage Apparel
197 Wickenden St
Providence, RI 02903
Notes: One of my favorite shops of this trip
Coffee Exchange
207 Wickenden St
Providence, RI 02903
Notes: Coffees from all over, roasted in-house
---
what we did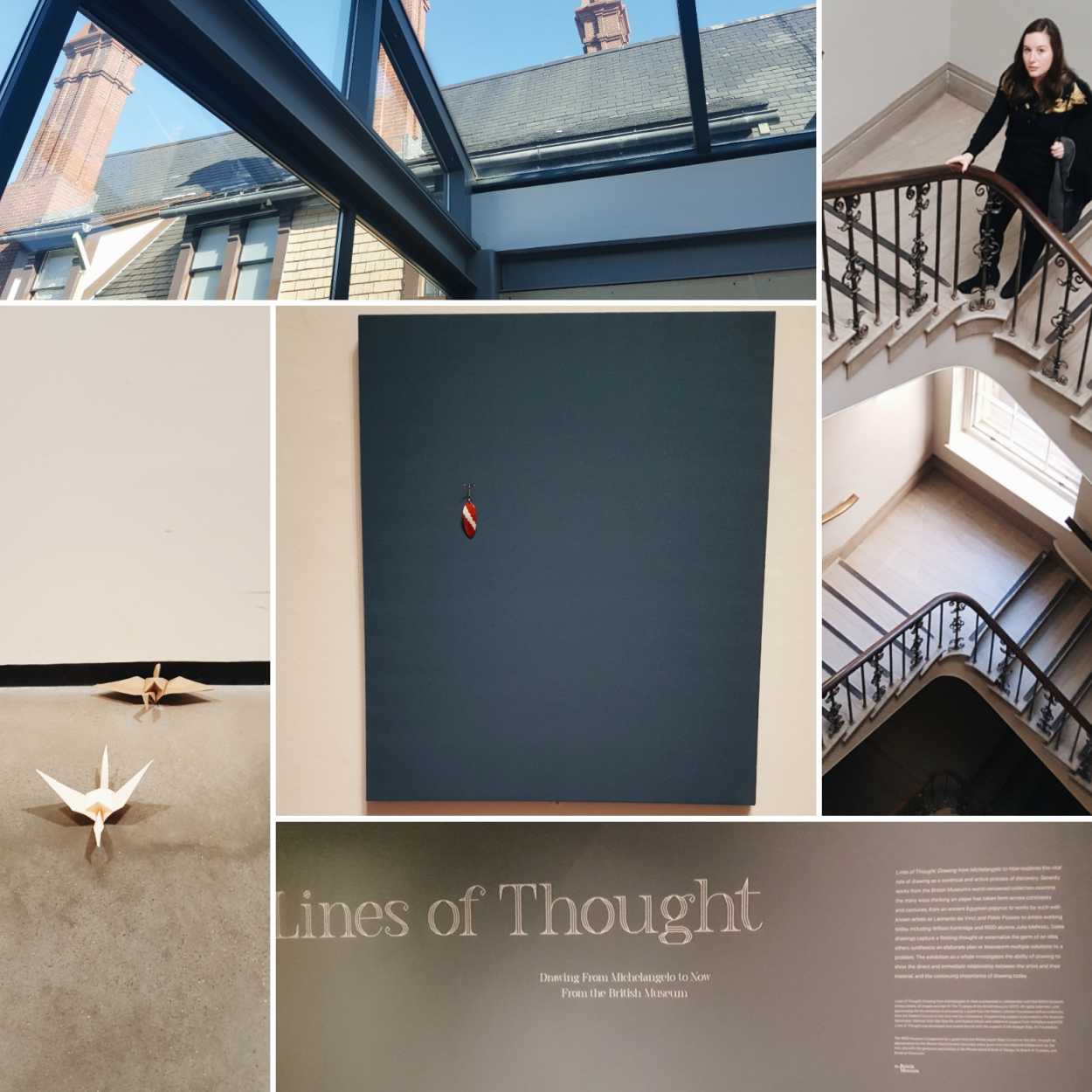 High on my list of things to do in Providence was visit the Rhode Island School of Design Museum, and it did not disappoint. It's larger than expected, and I wouldn't try to see it all in one day to avoid fatigue. Admission is free on Sundays, and we made sure to take advantage of that fact.
RISD Museum
20 N Main St
Providence, RI 02903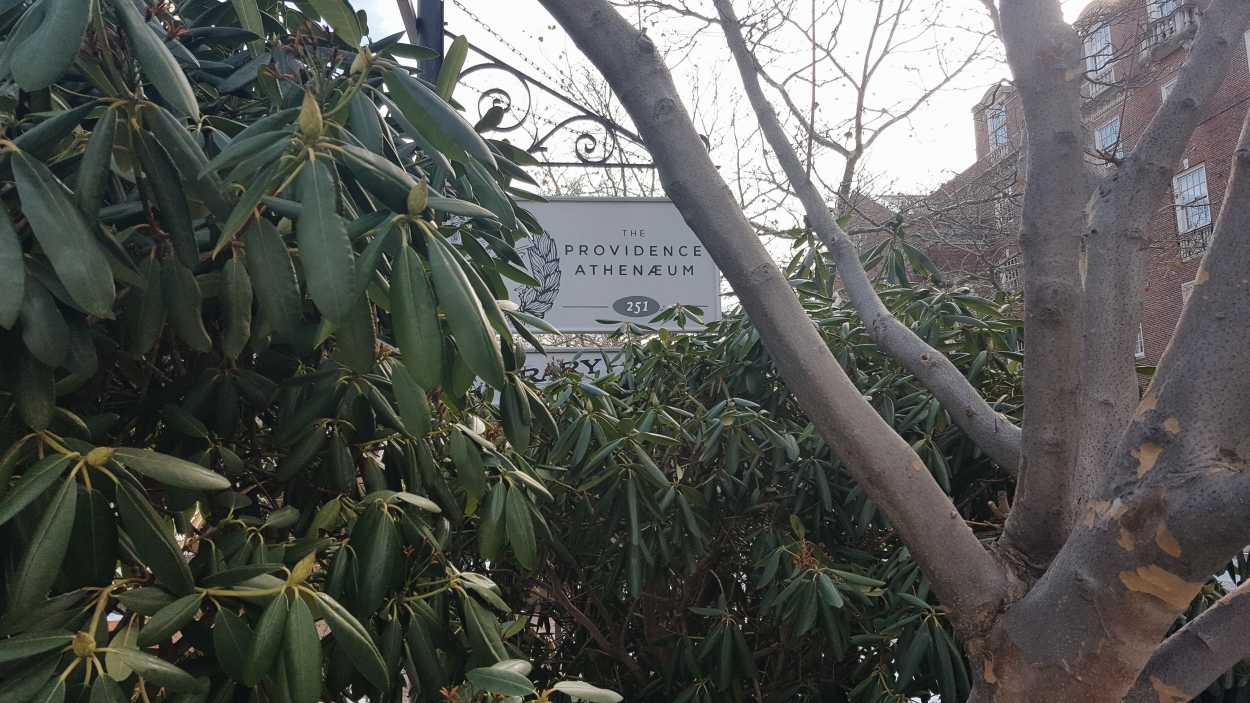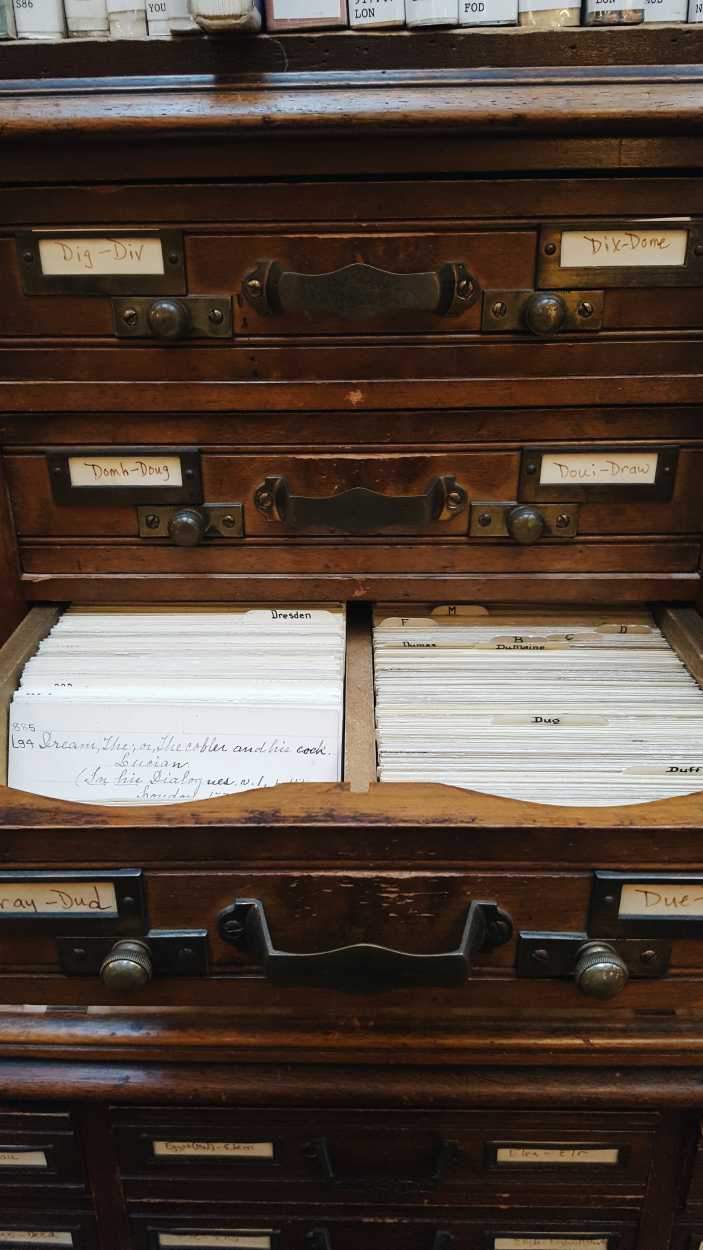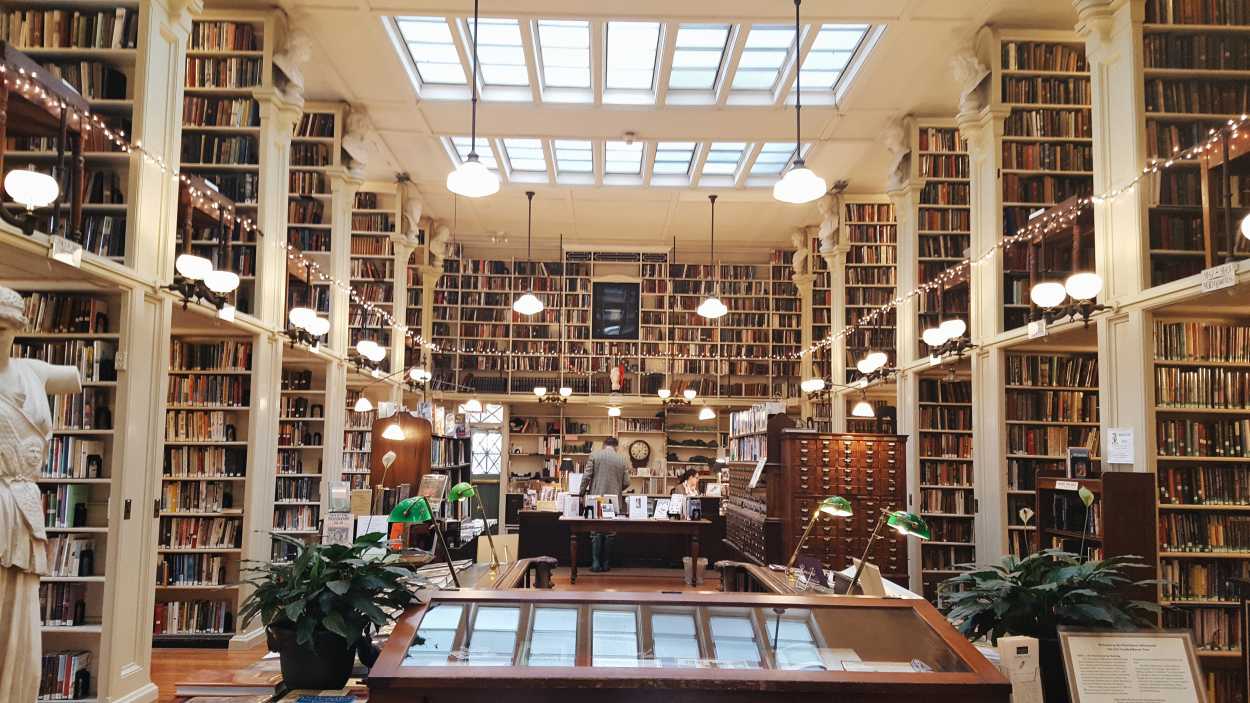 I love my public library here at home, but I only ever run in and out with my checkouts. If we had a public library like the Athenaeum, I think you would have to force me to leave! The library has a rich history, which you can read about here.
The Providence Athenaeum
251 Benefit St
Providence, RI 02903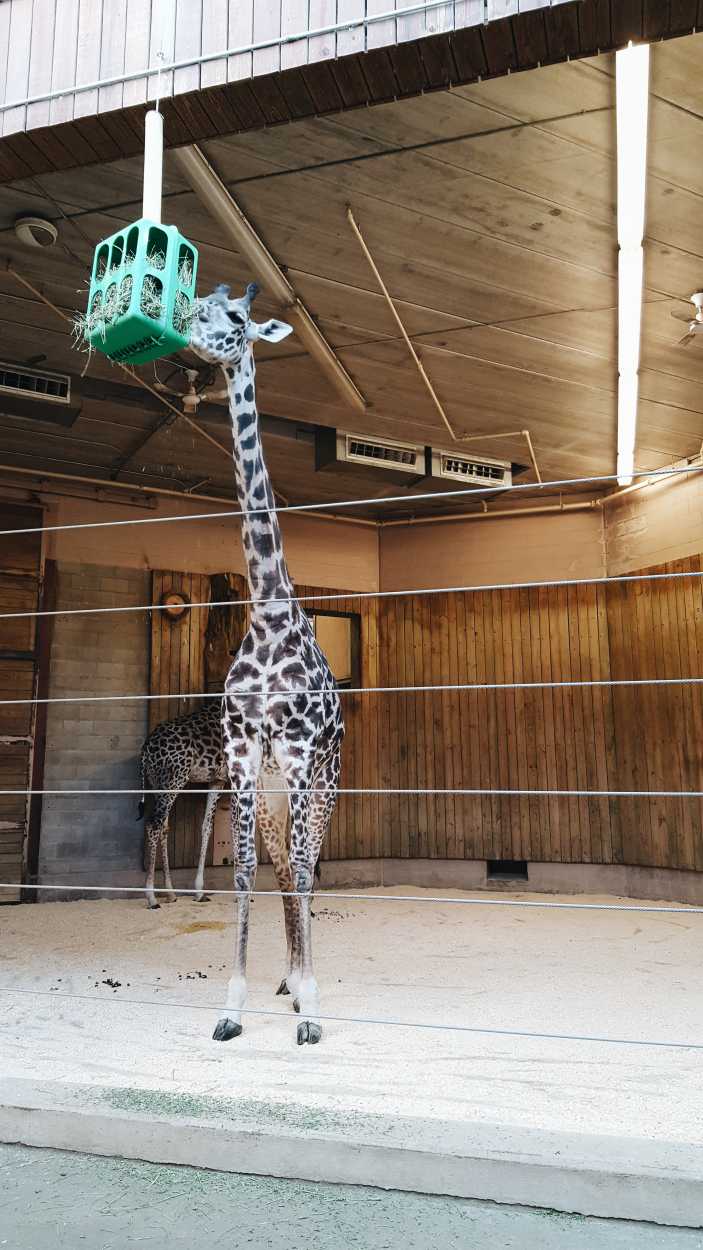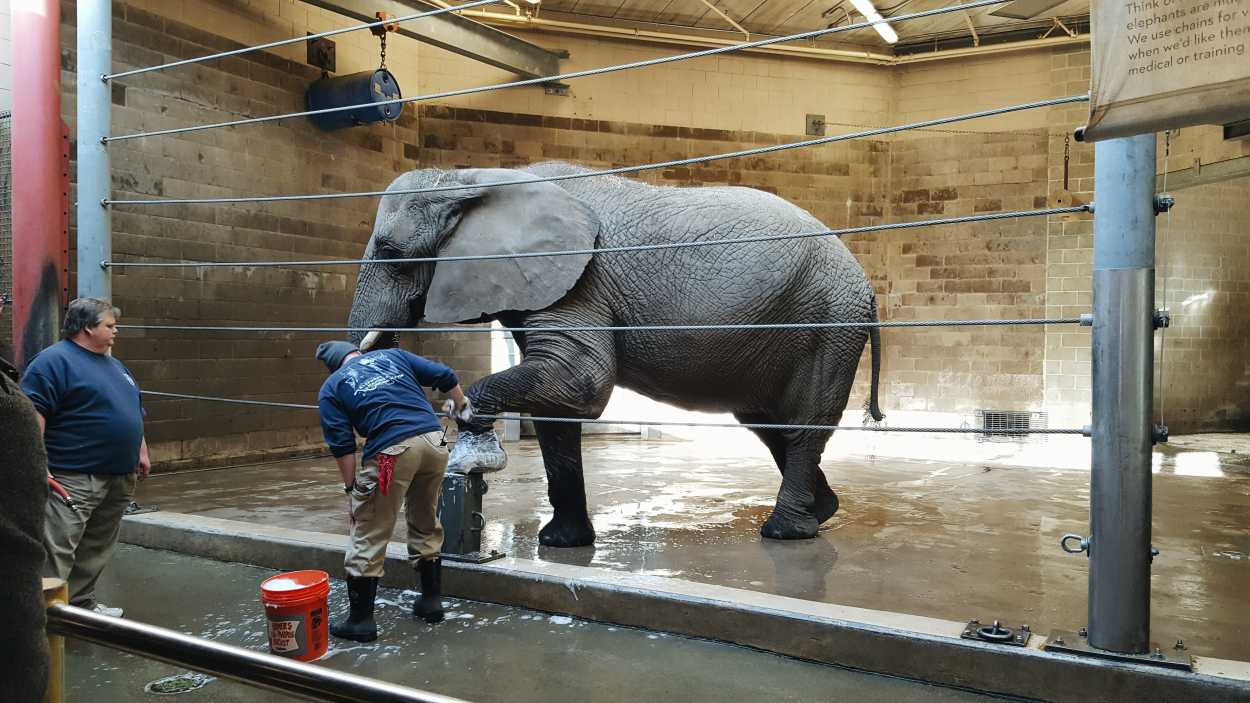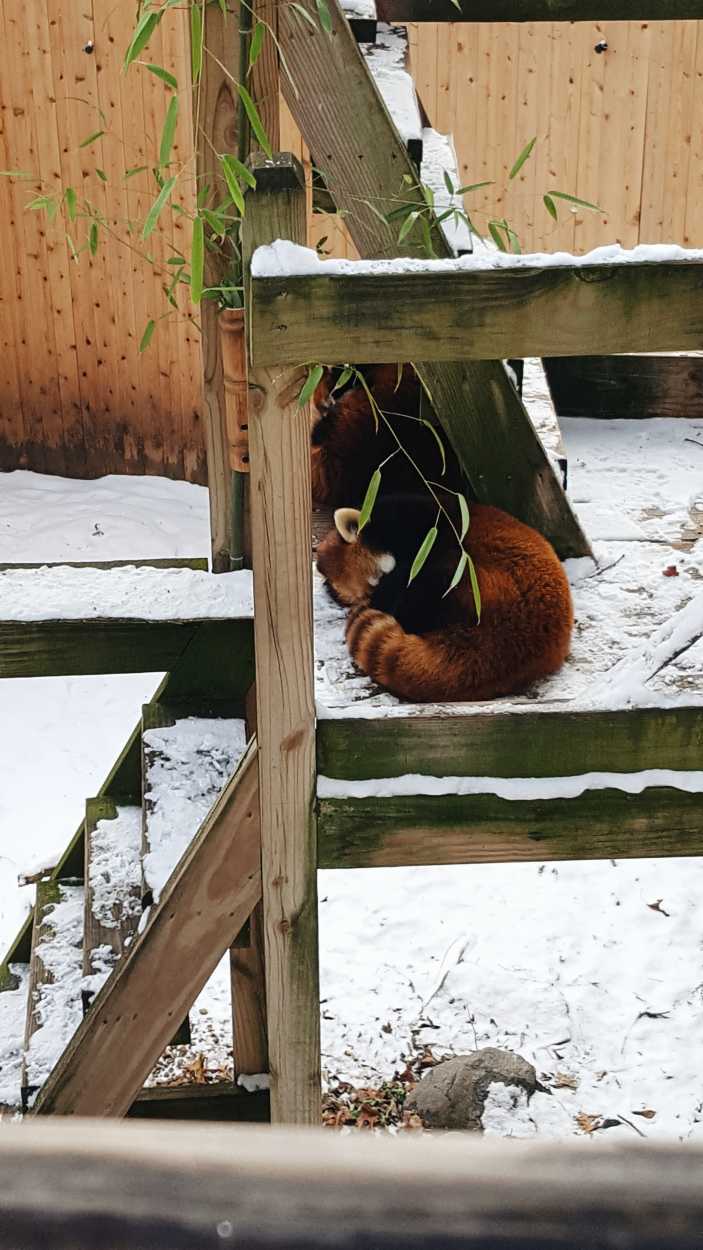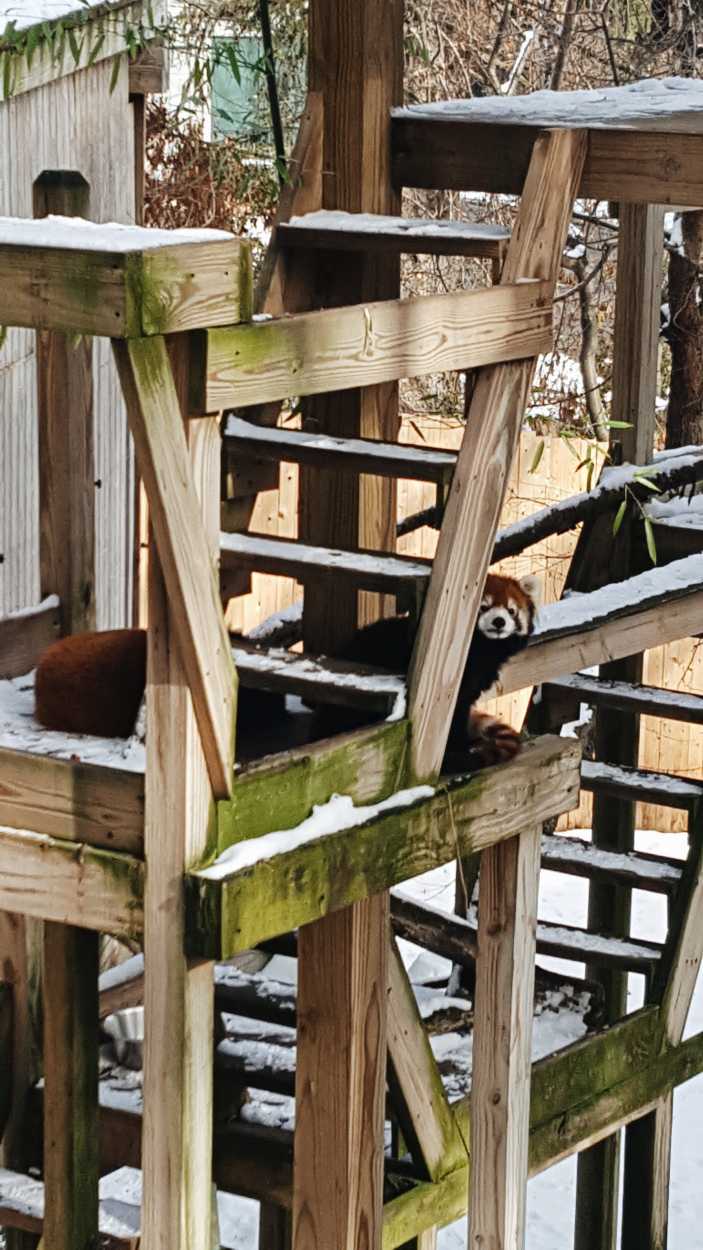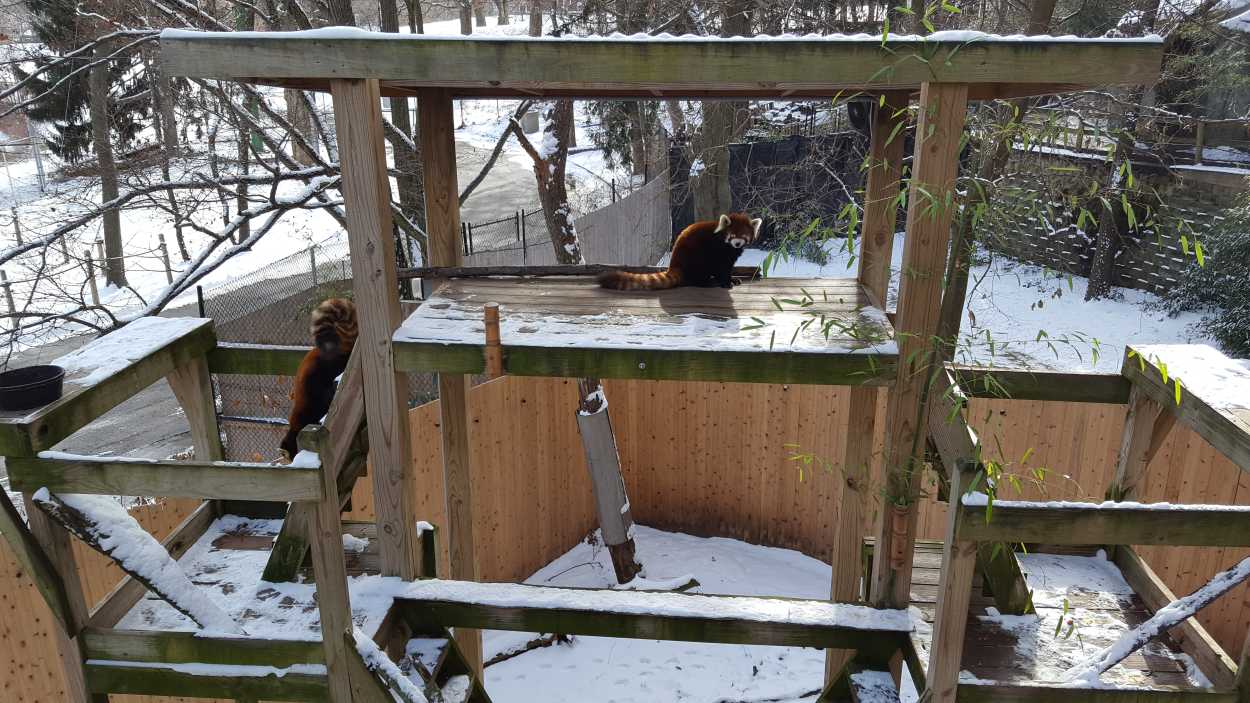 We go to the zoo a lot when we travel. Despite the fact that the Providence Zoo houses my two favorite animals, red pandas and small clawed otters, I was hesitant to go because of the weather forecast (barely above freezing) and uncertainty of the animals' activity. Michael insisted, and we went anyway. The zoo was nearly empty, and fortunately many of the animals were either out or inside a building where visitors could enter too. We were disappointed that the red pandas were sleeping when we arrived, but another animal's barking woke them up, and we enjoyed about an hour of them running, pouncing, climbing, and playing in the snow. Unfortunately the otters were tucked away somewhere, but I'm still so happy we went.
Roger Williams Park Zoo
1000 Elmwood Ave
Providence, RI 02907
Notes: Uber doesn't give drivers good directions to the zoo, and over two-thirds of the drivers we encountered spoke very little or no English (one driver just gave up and canceled on us). Be prepared to explain in Spanish if necessary.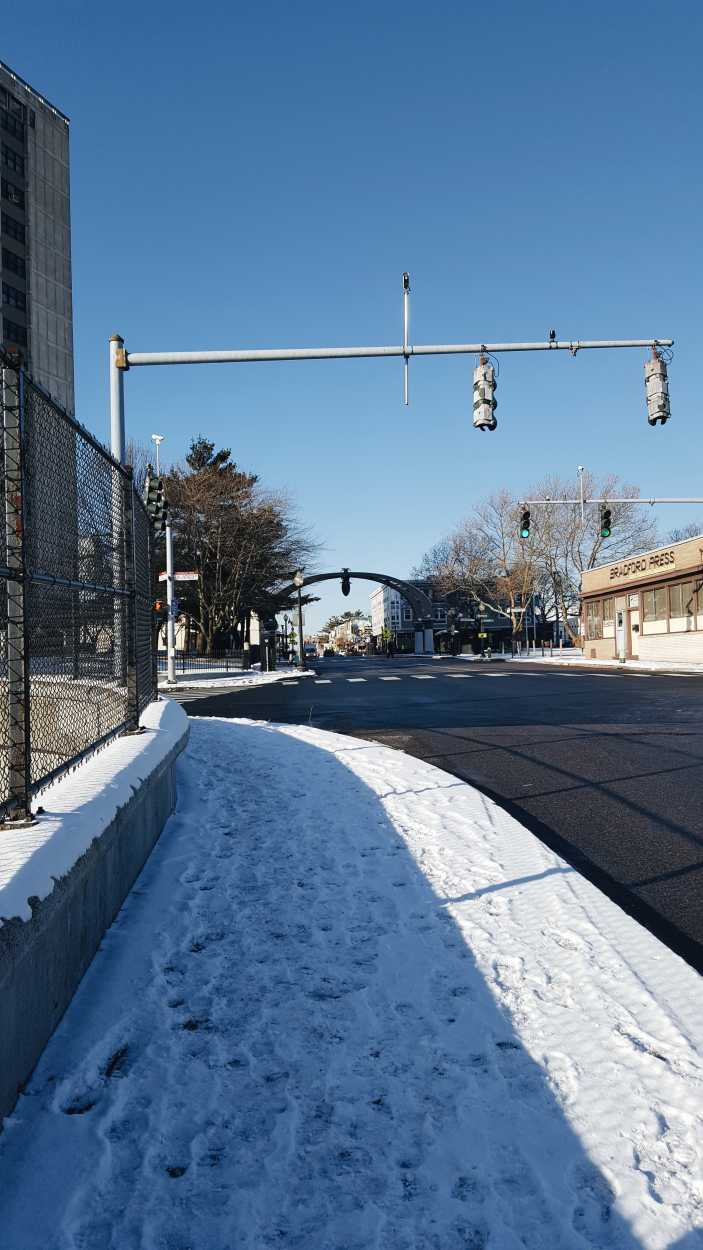 Another area we visited was Federal Hill – a traditionally Italian neighborhood, though we saw lots of other styles of restaurants too. I enjoyed watching people scurry in and out of stores preparing their holiday orders.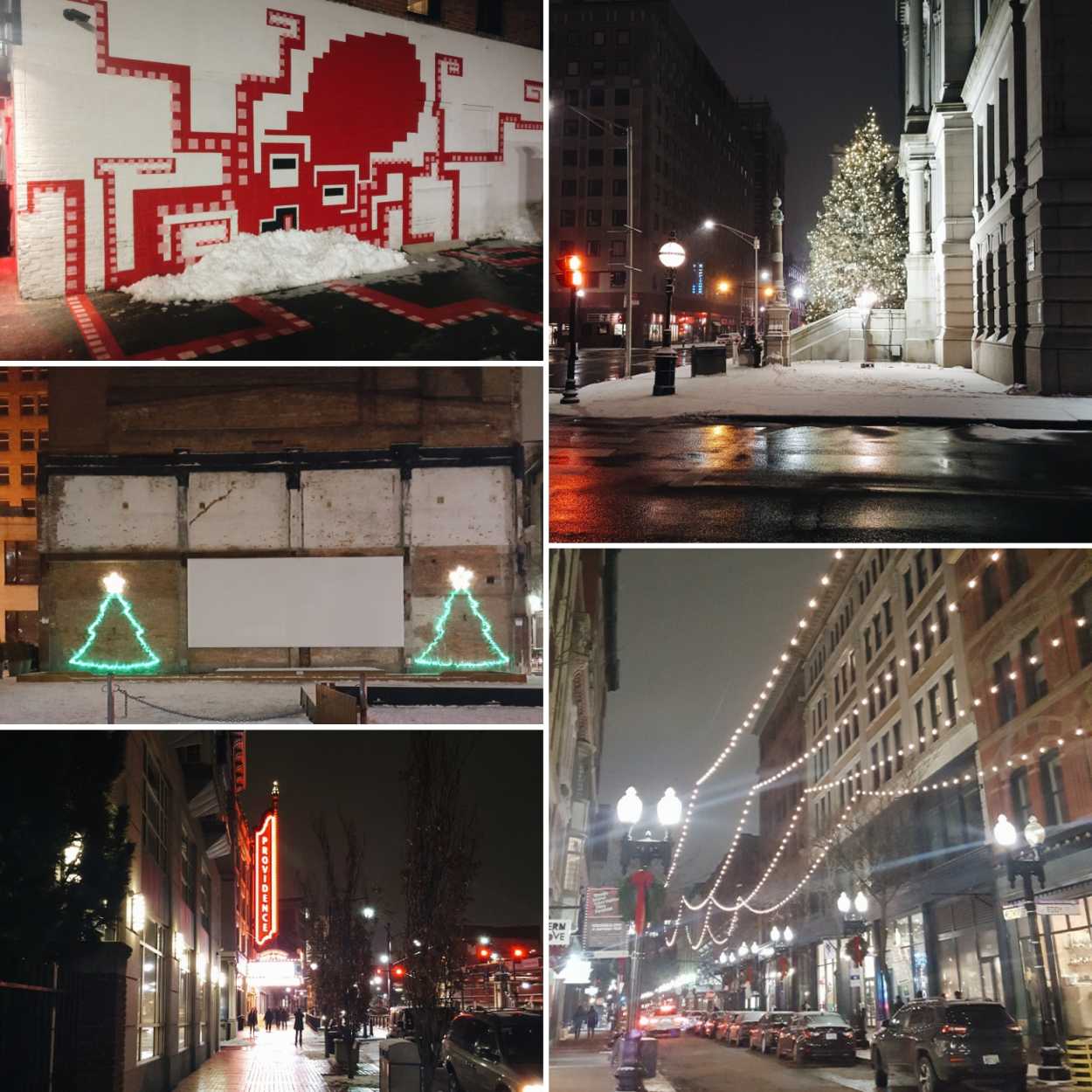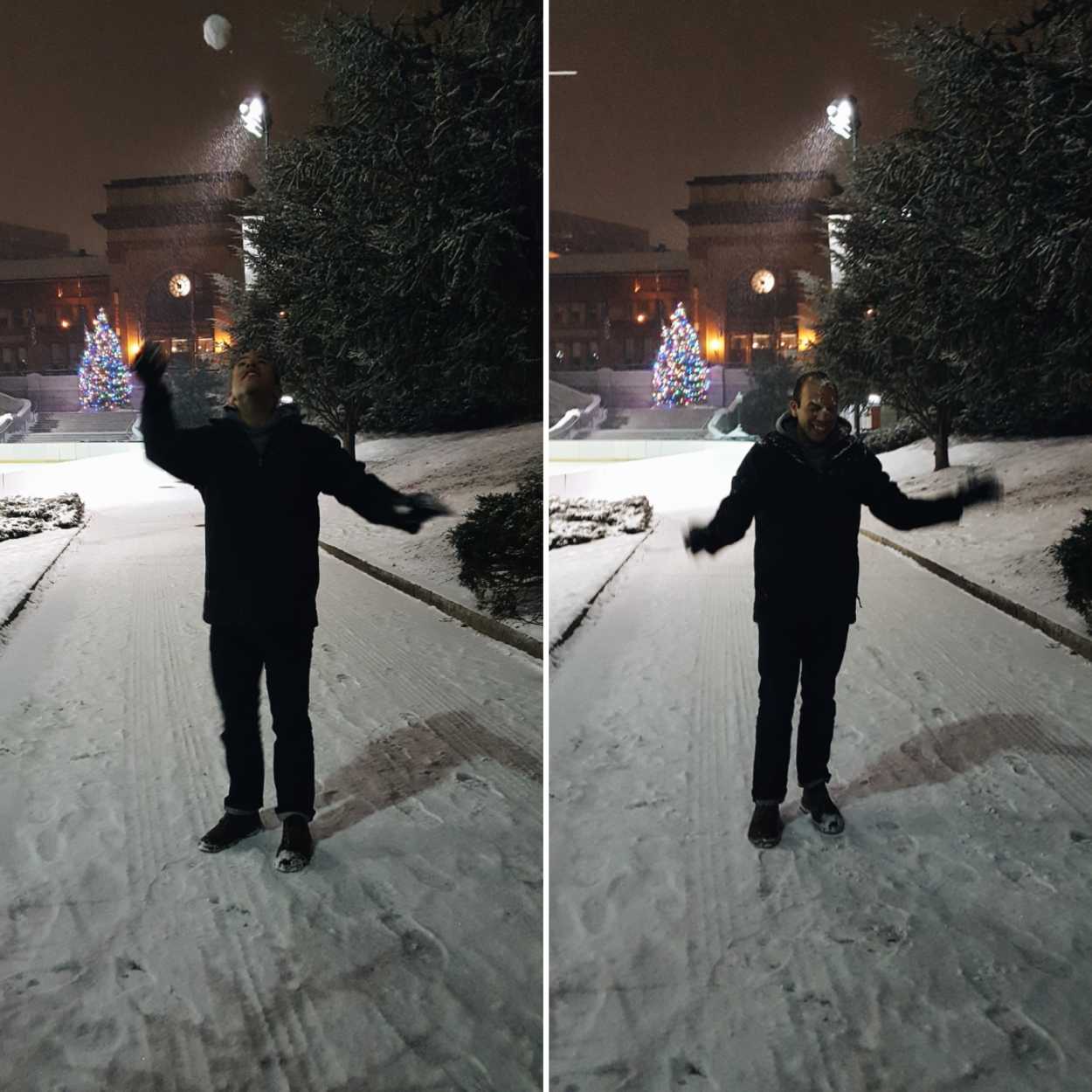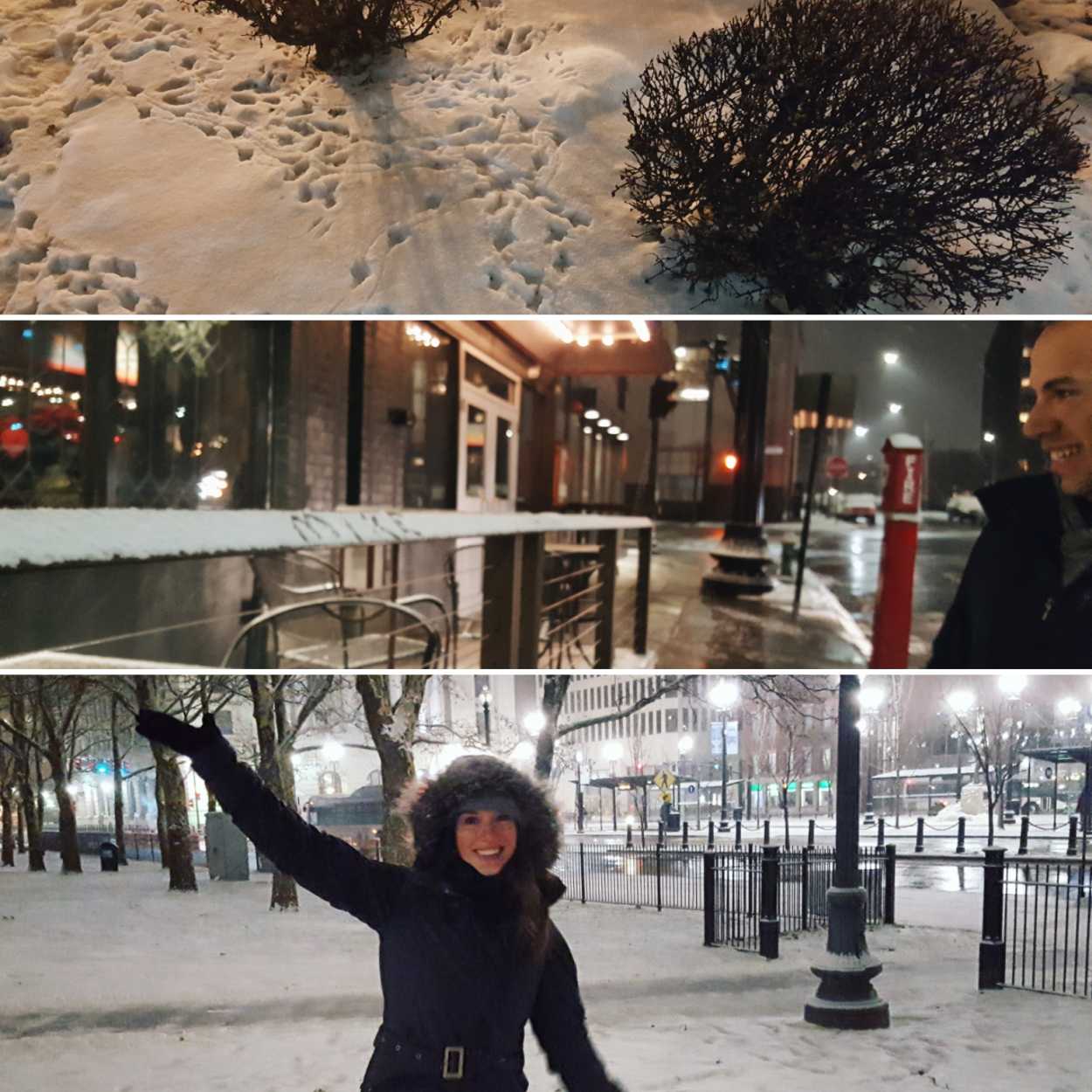 To be honest, I think my favorite thing we did over the weekend was wandering the city, looking at the lights, and playing in the snow. Armed with a warm beverage, we didn't even feel the chill of the winter weather.
---
We truly felt that three days was the perfect length of time to visit the city: enough to feel like we "got" the city and were able to fit in everything we wanted to do. At the end of each trip we always discuss whether or not we would return, and how long in the future would we wait before coming back. We both agreed we would love to return to Providence sometime – just maybe in the summer to have a full New England summer experience.
If you go: T.F. Green Airport (PVD) is served by both legacy and budget airlines (full list and nonstop flight map here), with nonstop flights originating from the east coast, a few midwest cities, and the UK and Ireland. Train service is available to-and-from Boston and New York City. The city is well-served by Uber and Lyft, but I highly recommend staying downtown and walking. The downtown area is compact, and relatively flat except for the College Hill area. Summer is likely the ideal time to visit, with access to the coast via ferry, however exploring the city around the holidays was truly lovely.
---
Have you been to Providence? What was your favorite thing to do?