Before we travel we are usually very busy planning an itinerary. While it may seem counterintuitive to spend time that could be used for creating a travel plan, we always dedicate a couple of hours to watching TV shows and films set in, or about, the place we are planning to visit. We often gain helpful historical or cultural insight about a different place (and okay, sometimes we end up with just an enjoyable show or movie), especially helpful when our destination has different cultural norms than we experience at home. We hope this list will be a live resource – it is one we hope to contribute to as we travel and view more shows and films. To note, we may have watched items other than the ones on this list; these are the ones that held the biggest impact for us or may be a little less obvious.
General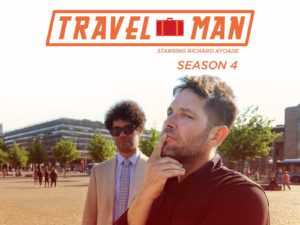 Travel Man: 48 Hours in… – This show by host Richard Ayoade is a total gem, and I love how it presents options for wealthy travelers and budget travelers (heeey!) alike. The host and one comedic guest fly somewhere for 48 hours (omg like us), mostly in Europe, but occasionally elsewhere. Food plays a big role here, and I'm always interested to see what a destinations' specialties are.
Anthony Bourdain's No Reservations, Parts Unknown, and The Layover – These series all kind of run together for me, except The Layover probably most closely resembles how we travel because of it's short timeline. Bourdain's swagger strikes me as artificial and forced, but I'm usually only watching to see the interesting people he meets. Before we go anywhere, we check to see if our destination has been featured in one of his shows. As there are so many, the odds are pretty high.
Rick Steves' Europe – Ah yes, the man travelers love to hate (I particularly enjoyed this post). Never mind that he's completely changed the areas that he's reported on in Europe for the worse and you see tourists holding up his books and wandering lost around city streets. We watch his episodes before we go because they're a necessary evil of European travel. Never, ever eat at any restaurants, stay at any hotels, or take any tours he recommends. Just watch to decide which sights you want to see and for the people in the background.
Travels and Traditions – To be honest, we don't actively seek out this show from Burt Wolf; we just happen to catch it when it airs on our local PBS station. If you are searching for a specific destination, I recommend heading to your local PBS station's website (they all air different content) and searching through the schedule for upcoming shows. We are fortunate to receive CreateTV over the air as well.
Travelscope – Yet another "old white man who travels" show, we typically watch this one on PBS as well, rather than seeking it out. At least the host, Joseph Rosendo, travels to more exotic destinations than some of the other guys.
Amazing Race – This show is probably more fun to watch after returning from a destination, so you can say, "I've been there!" It's probably less helpful for planning a trip, unless you and your travel partner(s) plan on competing in ridiculous challenges along the way. If that's the case, though, at least you can decide who's doing what ahead of time.
North America
Canada
Quebec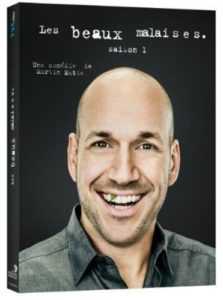 Les Beaux Malaises – Please, please give this show a watch. It may take an episode or two to get into, but you'll want to keep watching once you're in. This show focuses on comedian Martin Mette and his fictional family as they encounter various situations, some happy, some sad, all funny. A great look into the French language outside of France, and into the day-to-day life of our neighbors to the north.
USA
Steven Fry in America – A short season with British host Steven Fry driving through the United States and experiencing the country as a foreigner. Expect to learn something about the US you never knew before – especially if it's where you call home.
Georgia
Atlanta – Donald Glover's show about Georgia's largest city lets us look in to a side of town we don't often see. Expect a different perspective on the city by the time you're done.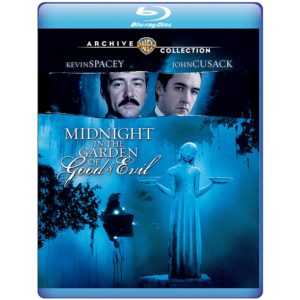 Midnight in the Garden of Good and Evil – I tried to finish this book before our first visit to Savannah, but didn't have time. Ultimately we watched the movie before leaving; the dark, twisted, true story set the tone for one of many visits to the Hostess City of the South.
Illinois
Ferris Bueller's Day Off – I've seen this film a million times (and you probably have too) but I could watch it a million more. It's a classic John Hughes film, and Chicago is fully embedded in every scene.
New York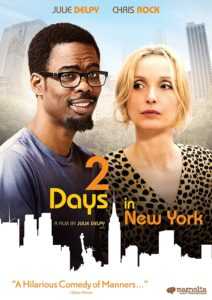 2 Days in New York – Sort of a continuation of 2 Days in Paris but you'll be able to catch on even if you haven't seen the first film. A little over the top, but you'll find something to relate to, promise.
Unbreakable Kimmy Schmidt – You'll find we have a thing for quirky comedies, and here's a good example of one. Kimmy comes to NYC after spending fifteen years in an underground bunker as an unwilling member of a cult, which forces us to step back and take a look at the city with fresh eyes. If you like shows like 30 Rock or The Office, this show has that same brand of comedy.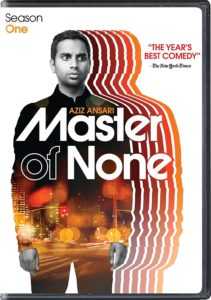 Master of None – This comedy by Aziz Ansari shows a modern view on looking for love in the city. This show is a sweet one to binge, and you're guaranteed to laugh.
Breakfast at Tiffany's – The New York City of the 1960s is long-gone, but this movie remains. Watch for a glimpse into the past, and skip having a real breakfast at Tiffany's, which sounds completely underwhelming.
South Carolina
Mind of a Chef: Low Country BBQ – This episode features Sean Brock, chef-owner of Husk, which has locations in Charleston and Greenville, as well as Nashville, Tennessee, and Savannah, Georgia.
Texas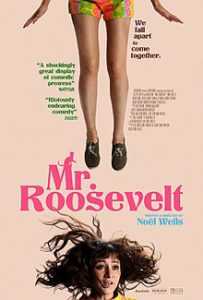 Mr. Roosevelt – A truly cute, funny, and awkward movie about an aspiring comedienne who has to return to her ex-boyfriend's place in Austin (with his new girlfriend) when her cat passes away. A great film to watch to get a feel for Austin's vibe, just know that you'll be cringing the entire time you're rooting for the main character.
Washington, D.C.
House of Cards – Despite allegations against the main star and shaky later seasons, House of Cards provides a fascinating look into the day-to-day workings of US government. I suspect politics in DC aren't quite so filled with murder, bribery, and adultery, but who knows?
Europe
Denmark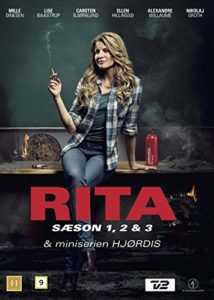 Rita – Rita is about a Danish schoolteacher who cares more than anyone about her students, but doesn't care what anyone thinks of her. At times, she's everything you want to be, and at other times, you find yourself cringing and wondering what she's doing with her life. This is one of those shows that'll make you laugh and cry all in one episode.
Noma: My Perfect Storm – This documentary came out a few months after we visited Rene Redzepi's famous New Nordic restaurant in Copenhagen. The concept of Noma is changing, but this is worth the watch.
After the Wedding – I almost don't want to share any details about this film, other than it is warm, beautiful, and heartbreaking throughout. Expect to see a lot of familiar Danish faces (if you watch some of the other titles listed here).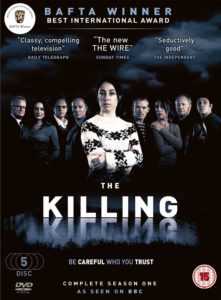 Forbrydelsen ("The Killing") – The first season aired over a decade ago but this show will captivate you for the length of every episode. Another Danish show featuring a strong female lead (Sofie Gråbøl), The Killing tells the story of a murder each season and the audience gets to follow along step-by-step. Like a lot of other Nordic noir, this show doesn't sugar-coat the gruesome details.  Skip the US remake, put down your cell phone so you can read the subtitles and watch the original. You may want to go ahead and perch yourself on the edge of your seat.
Borgen – A fast-paced, political drama showcasing a female Prime Minister, and set in Copenhagen. Utterly realistic and wholly gripping, you'll want to continue binging, even if political shows aren't your thing. I particularly enjoyed seeing how another government functions, even if this one is fictitious.
Copenhagen – Set in the capital of Denmark, and showcases many notable spots in the city. A beautiful story about friendship and mild adventure *spoiler alert* until it takes an uncomfortably pedophilic turn toward the end.
Hjørdis – a spinoff of Rita, this mini-series focuses on one of the original show's quirky side-characters.
England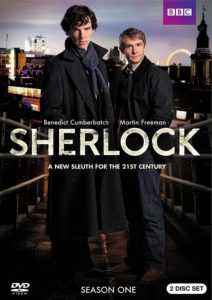 Sherlock (BBC) – We've had quite a few iterations of Sir Arthur Conan Doyle's series over the past decade, but the BBC version stands out above the rest. Placed in modern day London, Cumberbatch's Sherlock will grab you within moments. The episodes are long – almost movie length – but that's okay because you won't want them to end.
The Big Fat Quiz of the Year – This special airs once a year on Channel 4 in the U.K. and occasionally there are spin-offs as well. Pub quiz-style shows are quite popular in Great Britain, and this one combines a year's worth of trivia with a lot of comedy. If you're American, expect to be astounded by how much the contestants know about your country, and how little you know about theirs. I promise you'll learn something and get a laugh out of it as well.
Great British Bake Off – In the U.S. this show is titled The Great British Baking Show and airs on PBS, sometimes years after its filming. Chances are, you've probably seen it, or at least heard of it and wondered, "why are people so excited about a baking show?" Get ready to binge, because it really is that good. To be honest, we haven't watched the newest season since it made the switch from the BBC to Channel 4, but maybe we'll give it a go sometime.
Harry Potter film series – I loved the books growing up, and reading them really made me want to visit England, so I had to include the films on our list. You won't find much in the way of sci-fi or fantasy on this list because they're not my cup of tea, but I highly recommend watching or re-watching these for the umpteenth time.
France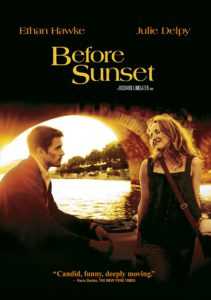 Before Sunset – Before you watch Before Sunset (set in Paris), go ahead and watch Before Sunrise (I hope you're going to Vienna, too). A lovely trilogy of films released nine years apart (1995, 2004, and 2013 – I'm wondering what 2022 will bring), each film showcases the stars' love story and the setting's scenery in equal parts.
Midnight in Paris – Completely charming and mysterious, and as entirely magical and enthralling as the city itself. This is one of those movies where you are better off letting reality slide for awhile, and let the film's reality set in.
2 Days in Paris – I hope you like Julie Delpy because she's on this list three times. 2 Days in Paris is the prequel to 2 Days in New York, though I don't know that you necessarily need to watch theme in order. I personally liked this film better, and I especially love getting to watch different family-dynamics – even if they're fictional.
Amelie – If you make a list about films to watch before visiting Paris, and it doesn't include Amelie, does it even count?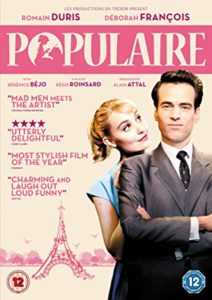 Populaire – Not a blockbuster or award-winning film, but a pleasant watch. Populaire is set in 1950s France, and tells the story of a young woman who doesn't have her act together but can type like crazy (sounds like a lot of today's society). Her boss trains her to compete in speed-typing competitions and she dominates. This movie is perfect for a summer afternoon with a glass of rosé.
Belphegor: Phantom of the Louvre – We started watching this movie as a joke – I mean it's so ridiculous, evil spirits escape from the Louvre and out into a neighboring woman's body – but we definitely watched the whole film. If you're looking for a so-bad-it's-good kind of film, this is it.
Italy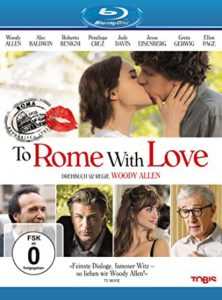 To Rome With Love – Maybe not the best Woody Allen film, but To Rome with Love would be a good watch before traveling to the Eternal City. Surprisingly, it has sort of a millennial-directed feel to it.
Master of None – I listed this show under New York, but a few wonderful episodes take place in Italy too. I've now mentioned this show twice – you need to go watch it.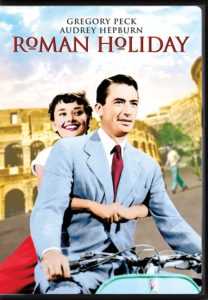 Roman Holiday – Completely unrealistic but completely loveable, Roman Holiday is one of those types of movies that "they just don't make anymore." You'll see lots of Rome's identifiable sights throughout the film.
Norway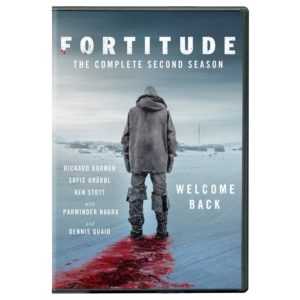 Fortitude – This series is set in the fictional town of Fortitude (which is supposed to be like Longyearbyen in Svalbard) and filmed in Iceland. It's a great introduction to Nordic Noir for those who don't like reading subtitles.
Slow TV: Train Ride Bergen to Oslo – This series is gaining in popularity amongst those wanting a slower pace, but this one is particularly fun for us as we traveled part of the route on our trip to Norway (and to be honest slept through part of it since we were so jetlagged).
New Scandinavian Cooking – Sadly this series no longer airs on my local PBS station as often, which is a shame since I enjoyed tuning in to see what they were cooking that day (spoiler alert: it's fish). Not only does this show introduce you to different types of Scandinavian cuisine, you'll also learn a little history and gain a little view into the landscape. Each episode is set against a beautiful, mostly natural, backdrop. This show films in each of the Nordic countries, but I believe most episodes are filmed in Norway.
Sweden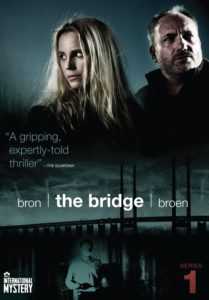 Bron/Broen ("The Bridge") – The series begins as a body is found on the Øresund Bridge, straddling the Danish and Swedish borders. The police departments from both sides must work together, which creates an unusual dynamic. Accompanied by the fact that one of the detectives is on the spectrum (though it's never explicitly stated), The Bridge makes for some powerful and thought-provoking TV. We haven't seen the US/Mexico version yet, but perhaps when the Scandinavian version ends we'll give it a shot.
Wallander – It took a couple episodes for us to get in to watching the Swedish series of Wallander (we never could really get into the British version), but we were eventually hooked. You'll root for Kurt Wallander throughout the series, despite questioning why he does things a certain way. This show provides a great glimpse into a smaller Swedish town.
The Millennium Trilogy: The Girl with the Dragon Tattoo, The Girl Who Played with Fire, and The Girl Who Kicked the Hornet's Nest – If you read Stieg Larsson's books, you know how dark these films are. They're not for the faint of heart. They do, however, show a different side to Sweden – the one you probably don't see too often.
---
We'll continue updating this list as we watch (and travel!) more.
What are your favorite shows and films to watch before traveling? Let us know!