Over the Labor Day weekend we visited Kansas City, Missouri (you can read about what we did over the weekend here, here, and here) and had a blast! Today I'm going to share what I packed and wore each day. You'll note this looks similar to my Nashville list, and will probably look similar to future packing lists, as I'm currently focusing on having a limited but hard-working wardrobe. My closet has been edited down pretty far, and I'm methodically adding pieces back, carefully considering a new piece before inviting it into my home. You'll also note that this isn't necessarily a "minimal" packing list – due to the hot weather forecast (highs in the 90 degree-range) I needed to add a few extra pieces. I wore every item I packed, although I could have flown back in the same dress I wore earlier in the day on Monday had I been short on space in my suitcase. As it was, I had large pockets of empty space in my bag and I prefer flying in jeans, so I could justify bringing another pair.
---
Day One – Saturday
This first outfit is basically my current go-to air travel outfit. Jeans, a tank, a sweater, a long necklace, and my crossbody purse tucked inside my airline compliant "personal item." I've never been a backpack-person; too much paranoia about pickpockets (hey, watch some Youtube videos about pickpockets and you'll be paranoid too!). My Longchamp bag looks like a purse, and I feel more put together when walking out of the airport.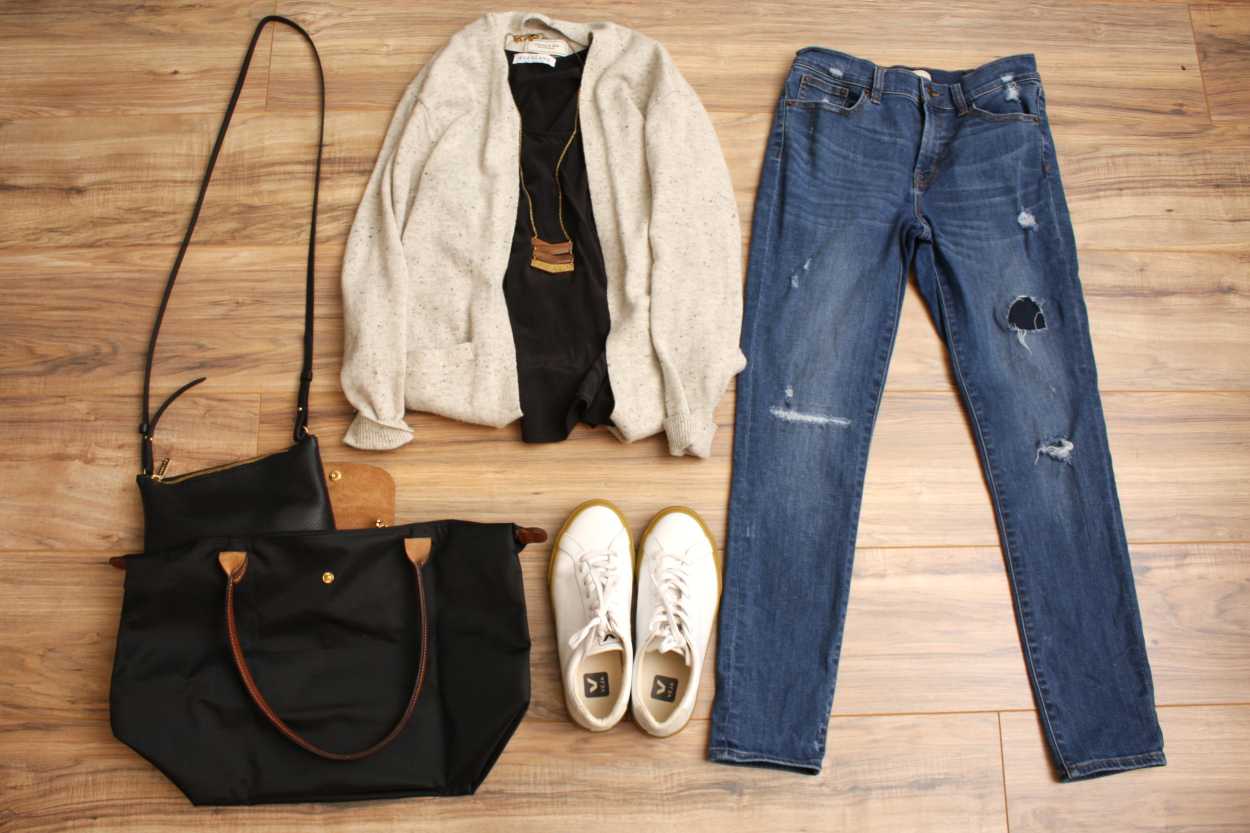 That evening we had dinner reservations, so I wanted to dress up while still feeling comfortable. My jersey jumpsuit feels unapologetically like pajamas, which is enough to outweigh the confused look Michael gives me when I wear it. Since it takes on a life of its own, I kept the rest of my outfit nice and simple.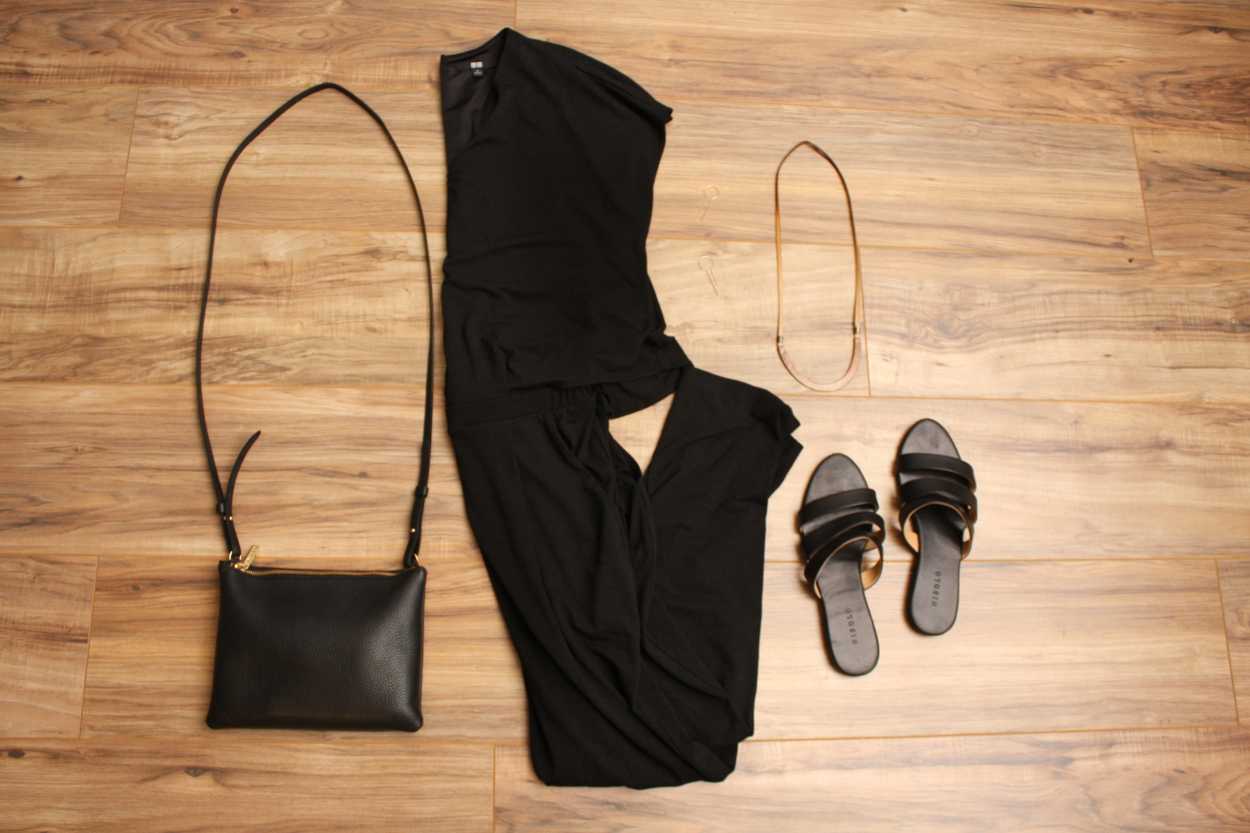 Day Two – Sunday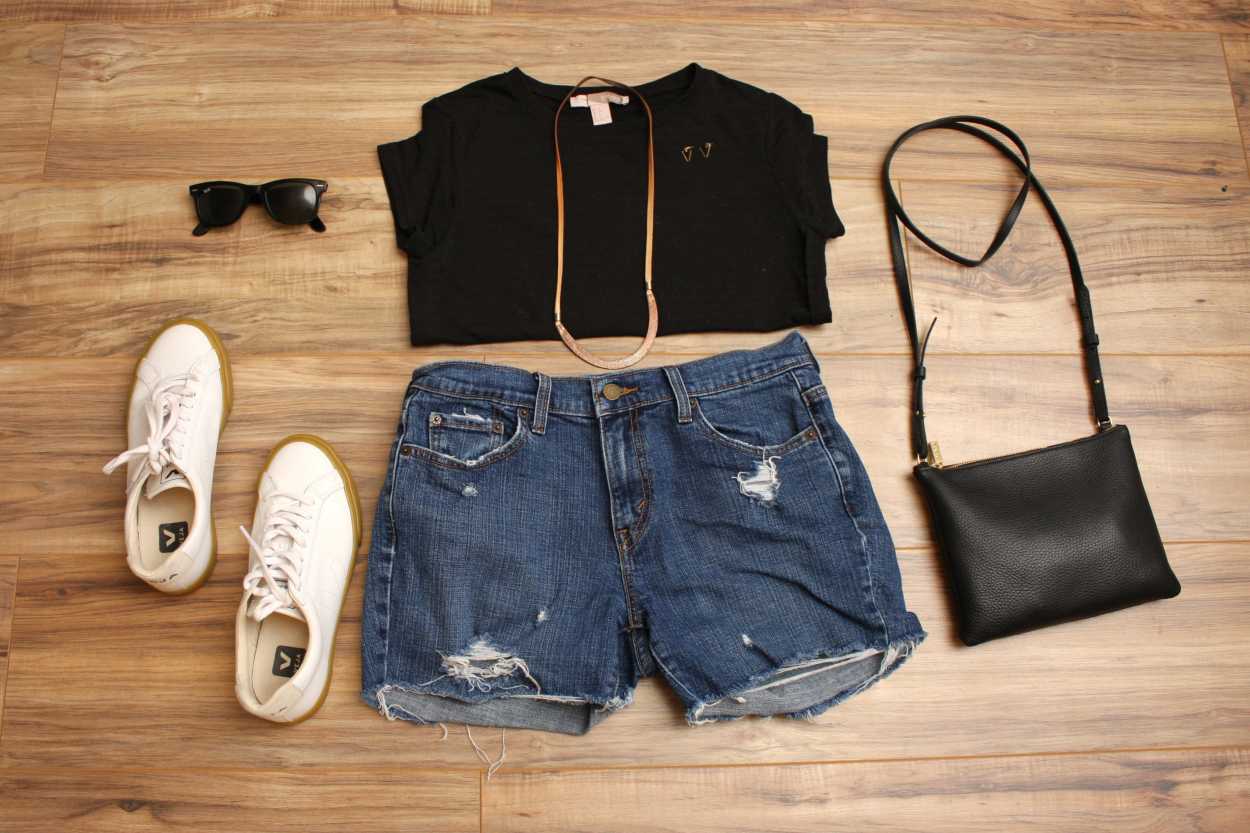 Our agenda for Sunday evening included barbecue and live music, with an unknown curfew and final destination, so I wanted to be ready for anything. (In actuality, the night ended at 10:00 p.m. and our final destination was bed since I started coming down with a cold). Jeans and a nice top fit the bill perfectly.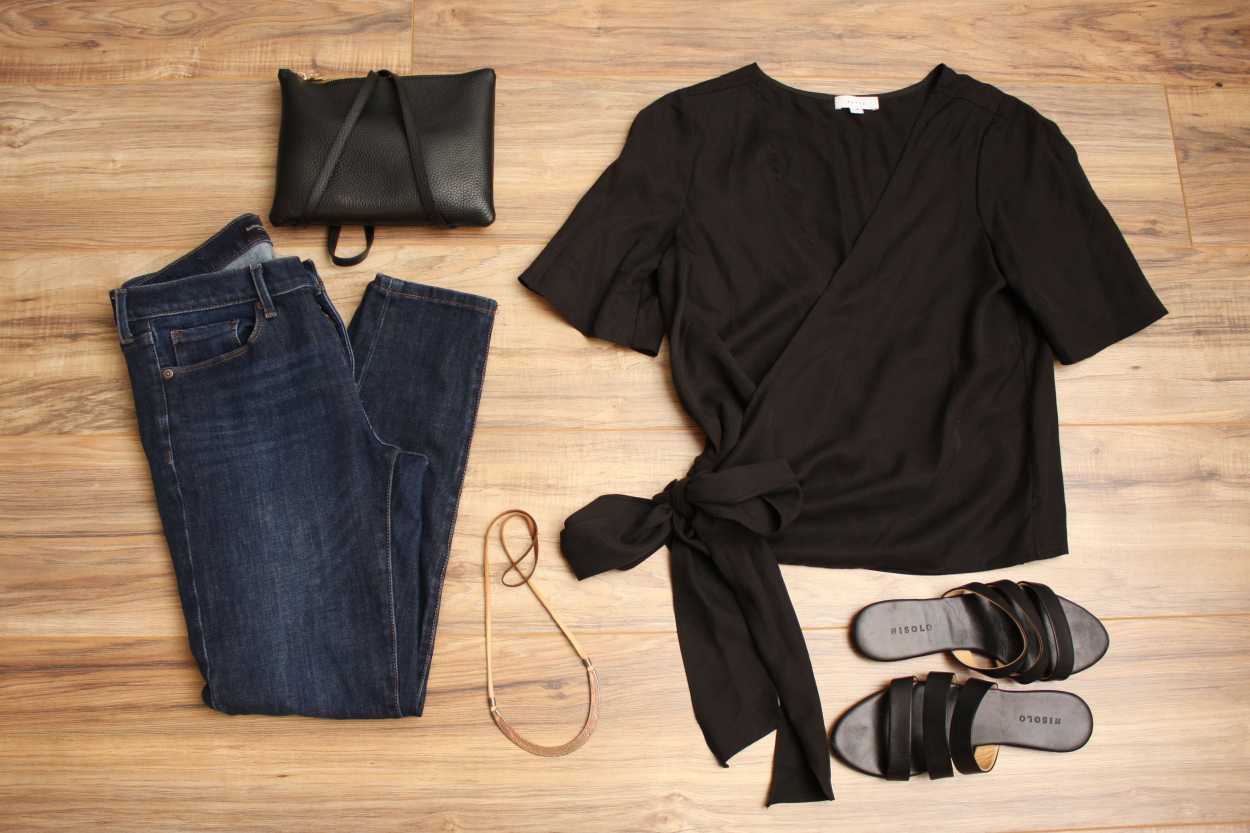 Day Three – Monday
The final day I wasn't feeling well, and it was also the hottest day, so I'm glad I packed a simple outfit to round out the trip.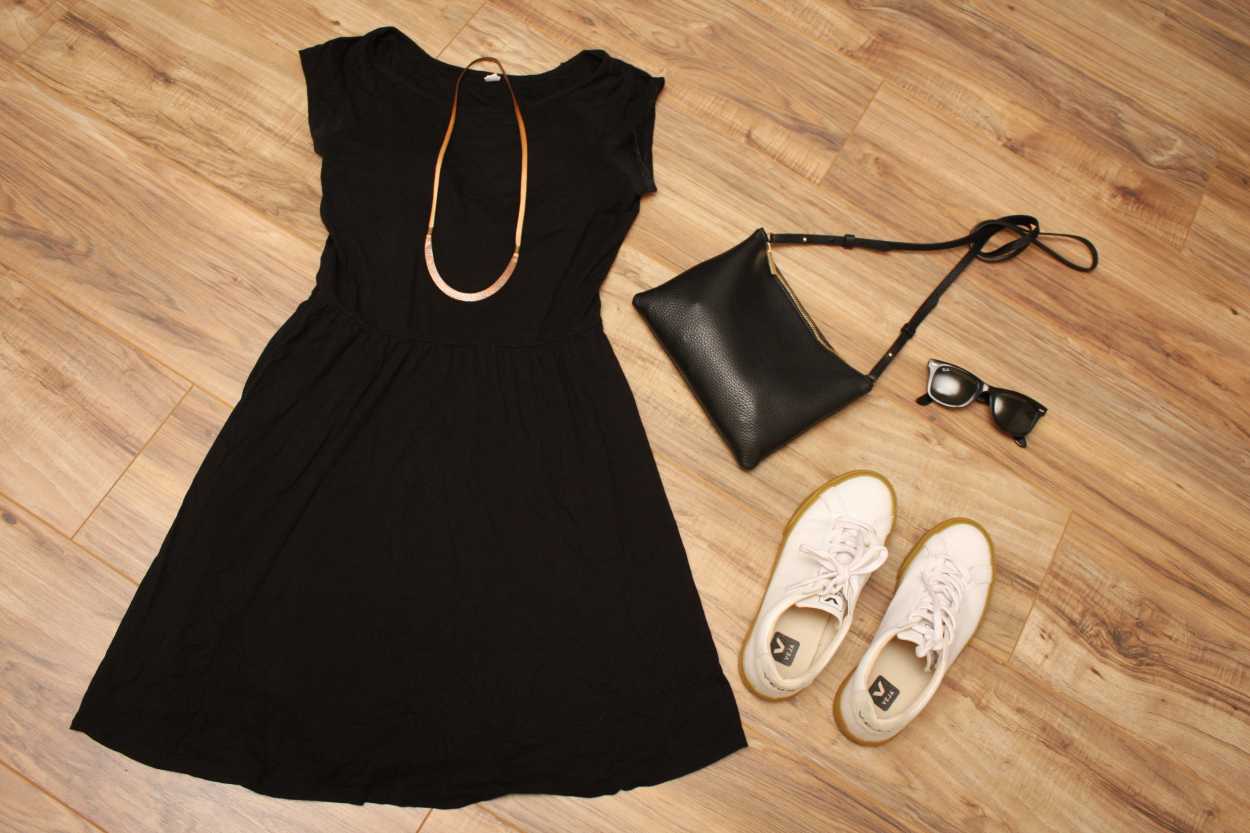 By the time the flight rolled around I was grateful for a change of clothes, including jeans and my sweater to help fight my cold. I basically alternated the entire trip between my sneakers and sandals for comfort, so I wore my slides on the way home. Since we have TSA Precheck it's so nice not to worry about having to remove shoes (i.e. no socks and sandals here!).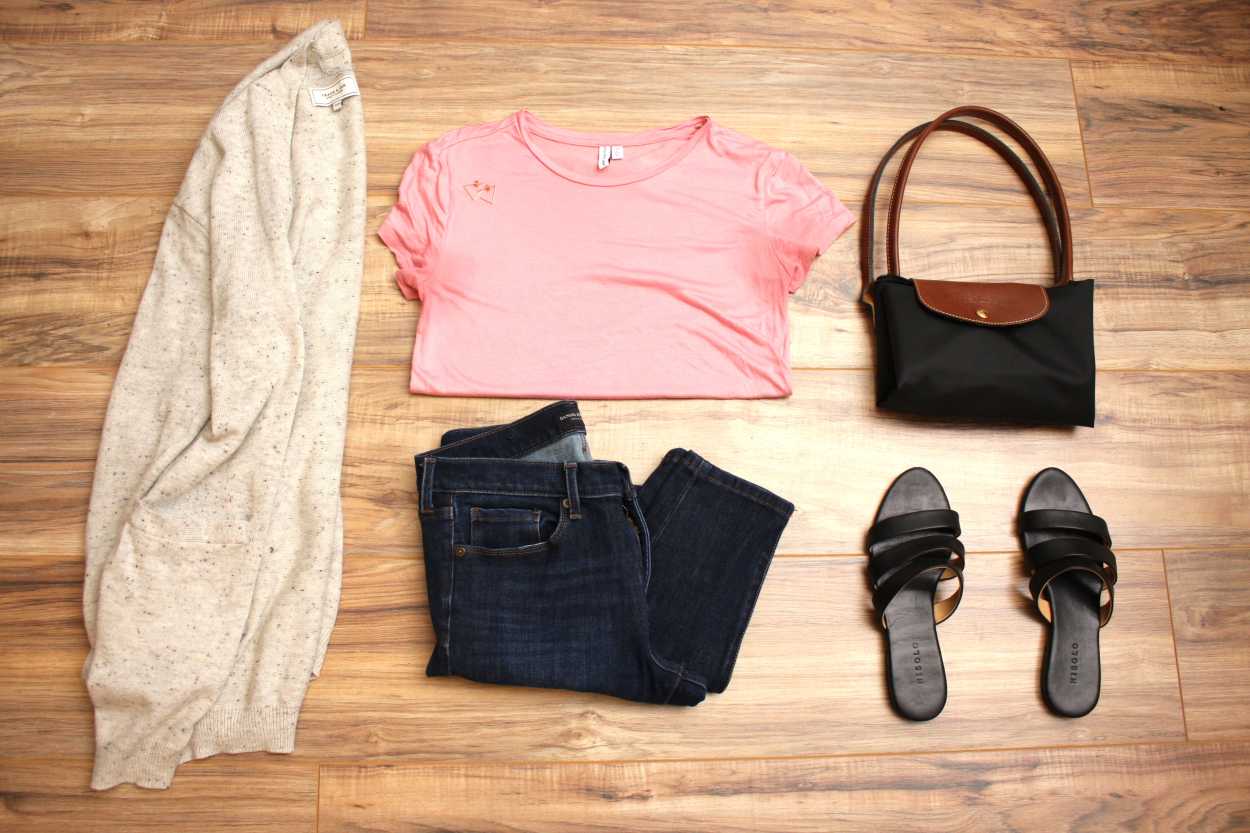 ---
That's it! Do you have clothing items you reach for over and over again when traveling?