Last week I shared what we did on our overnight trip to Nashville, Tennessee. In today's post, I'll share what I packed for the trip.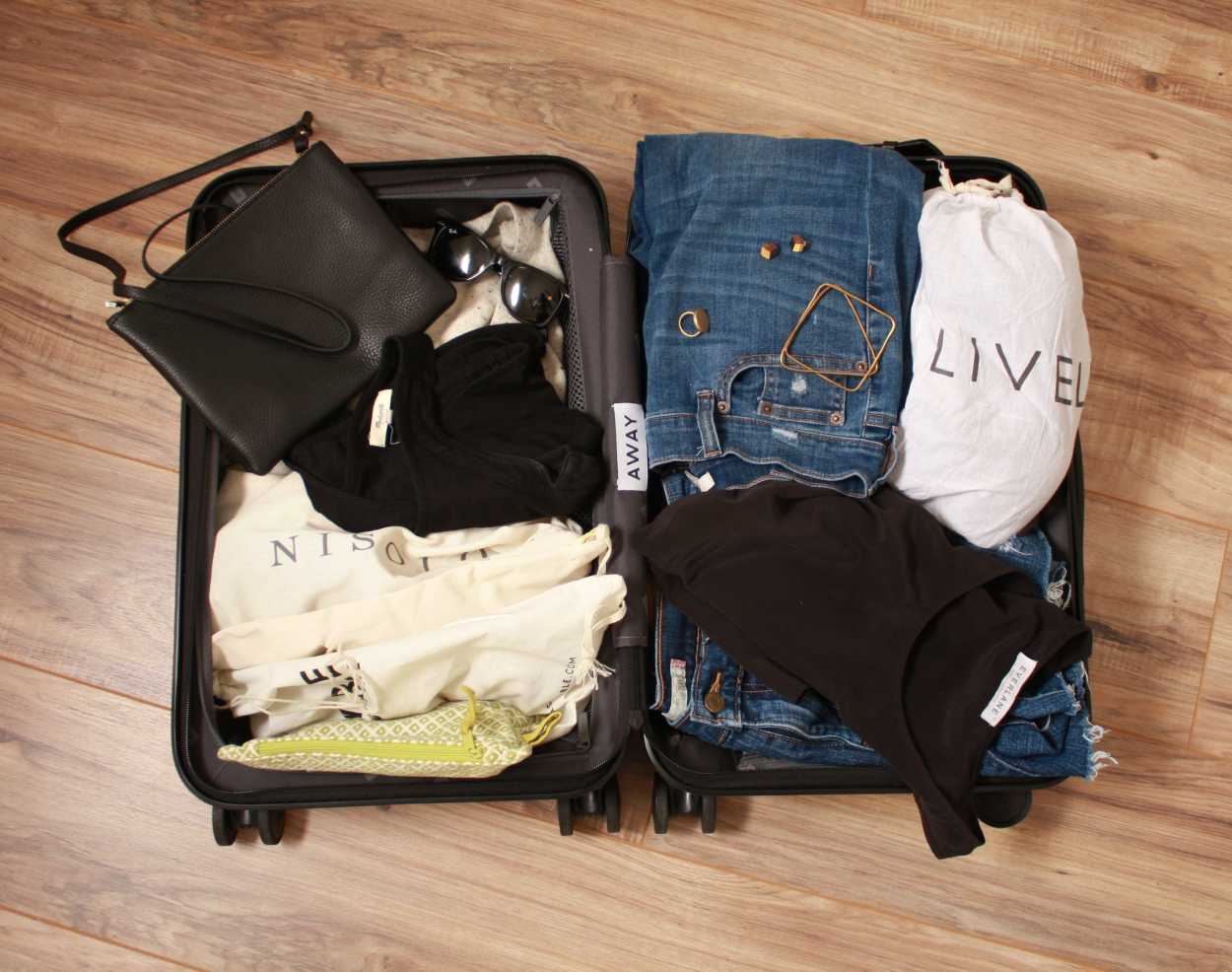 We will often share a carry on when we pack for an overnight trip, but as we planned to do a little shopping in Nashville, we each brought our own this time around. I packed more pieces than I typically would for such a short trip as the forecast was hot and humid. Normally, I would wear one outfit on the plane, one in the evening, and another on the way back the following day. However, after enduring high temperatures on our last trip to Boston in July resulted in us having to make an H&M run and hand-wash garments in the sink, I figured I had room to spare in my suitcase for a few extras "just in case." I'll also note that I planned to wear my white sneakers (which I highlighted in my travel shoes post) on the plane, but I actually forgot to bring them! I wasn't sure if I could make it two heavy-walking days with just sandals, but I managed.
And now, the outfits!
---
For the flight to Nashville, I wanted to keep it simple and functional. I wore this long grey cardigan with a tank and jeans, and carried my small crossbody inside of my Longchamp. Before we got Global Entry, I would never have considered wearing sandals through security, but since Precheck is included we no longer have to remove our shoes at the checkpoint.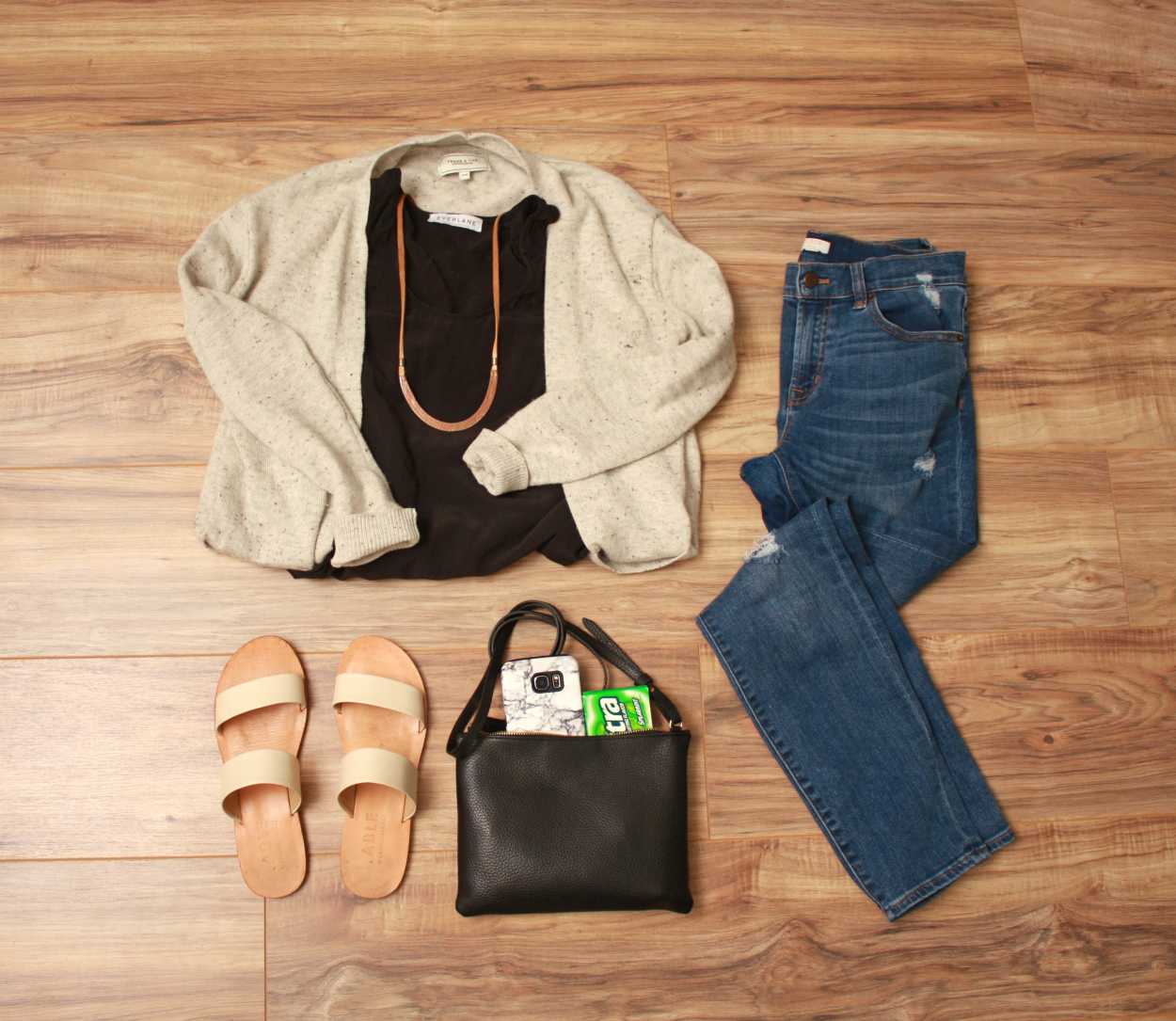 Once we arrived at the hotel, we changed into warmer-weather clothes. I kept my silk tank on for much of the afternoon, but eventually changed into this cotton Madewell one as it was so hot outside.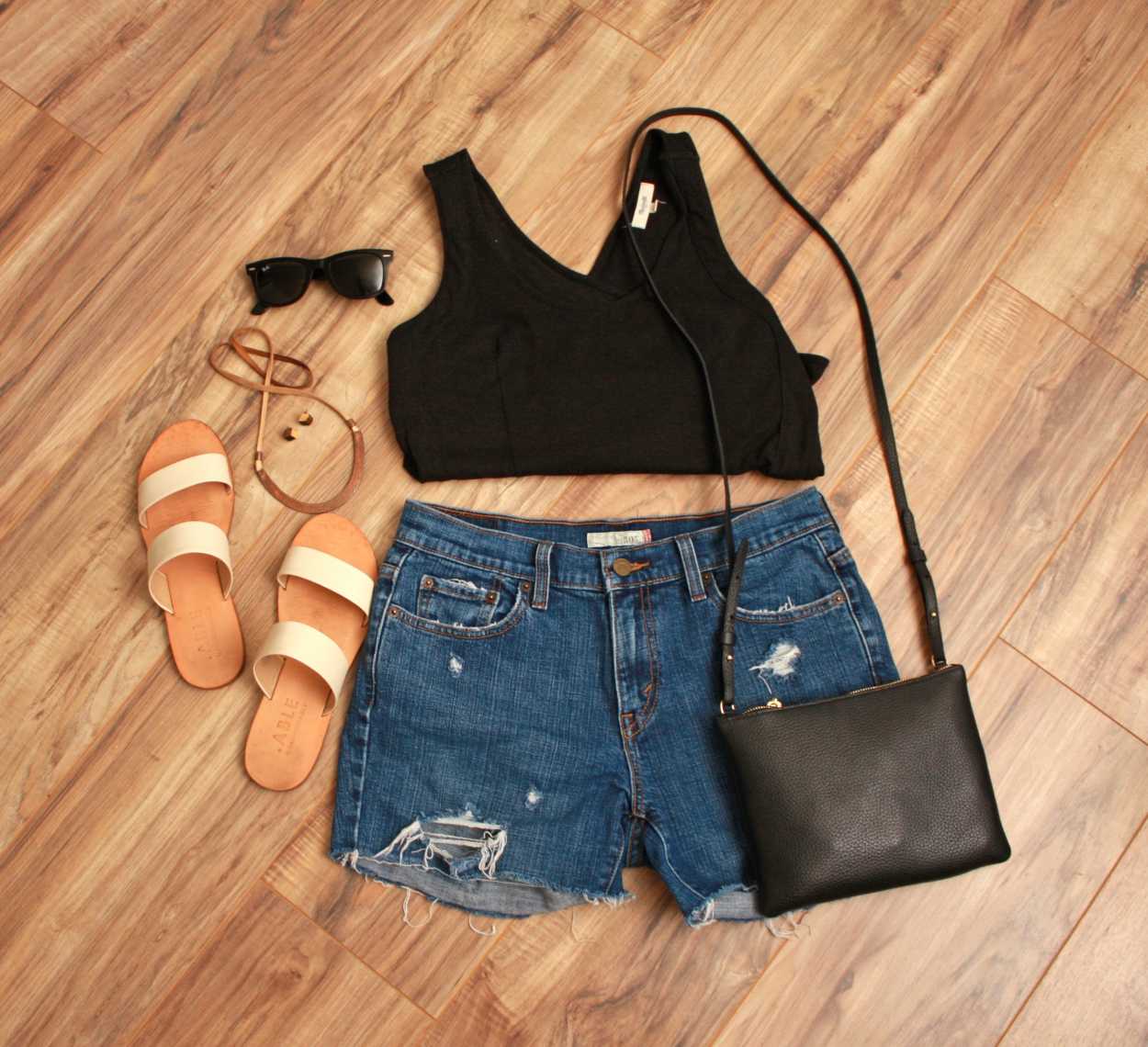 That evening, we dined at Husk, and after visiting the Charleston one I knew the vibe wouldn't require anything over-the-top formal. I kept it comfy in a jumpsuit and sandals as we planned to take in some of Nashville's nightlife later. I also kept jewelry to a minimum, including the new piece from FashionABLE Michael bought for me earlier that day.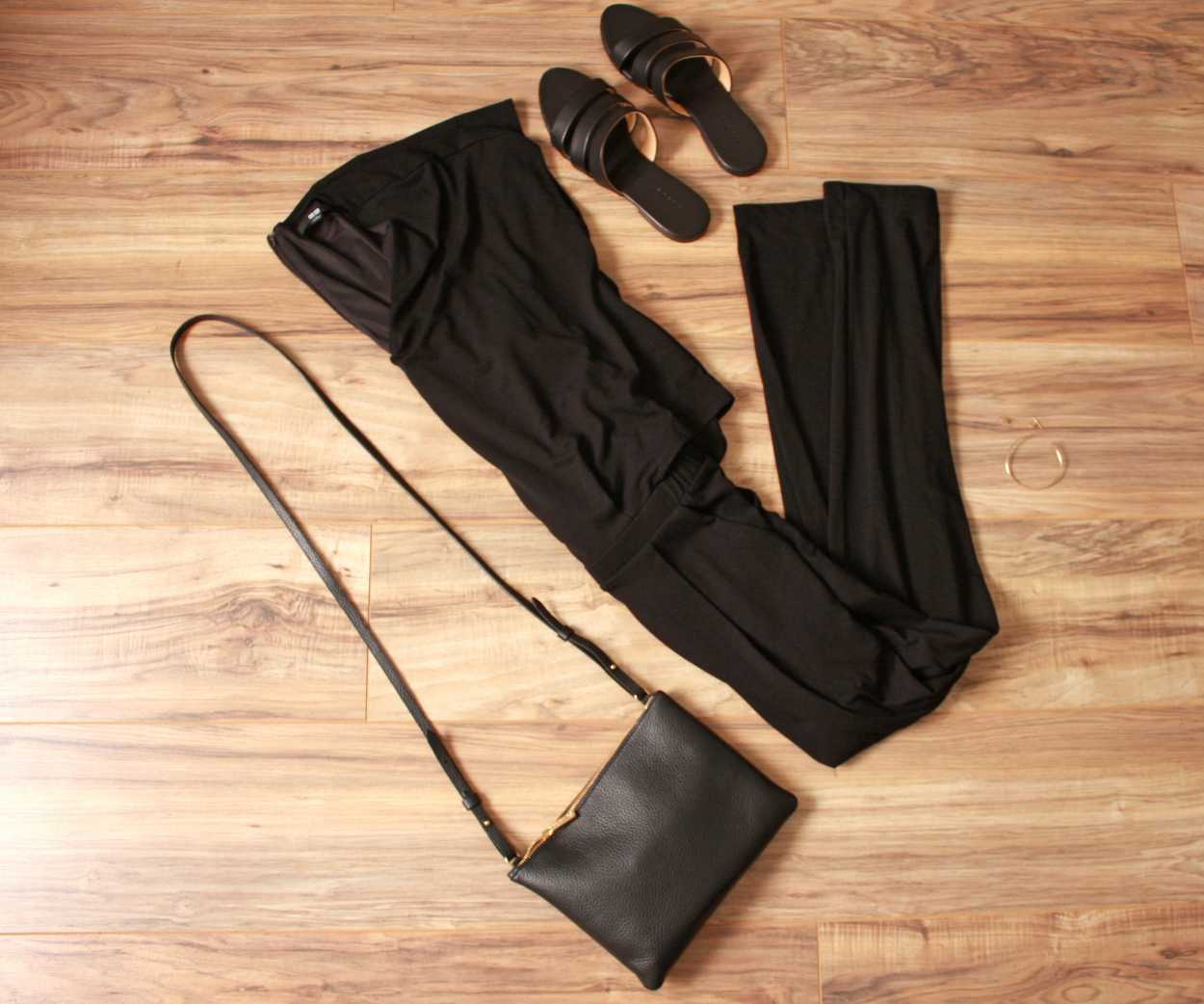 Believe it or not, we've had fire alarms go off in the middle of the night while staying at several hotels, as recently as last month, so I always make sure my pajamas are acceptable to wear in public. These even made an appearance at breakfast in the lounge the next morning.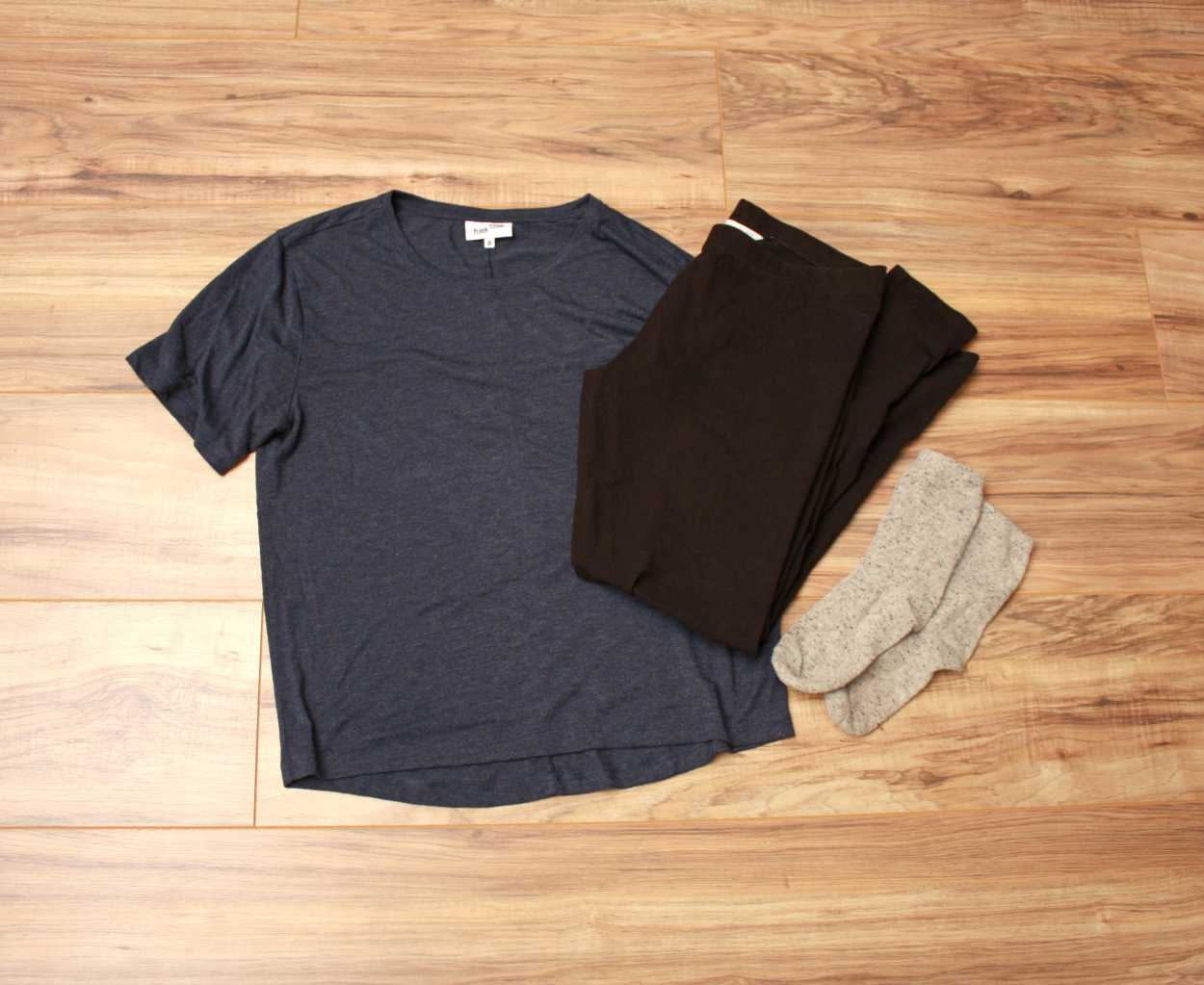 On Sunday, we went to brunch and did some more shopping, and I kept things easy that day as well. I'm not huge into graphic tees, but I couldn't resist this one.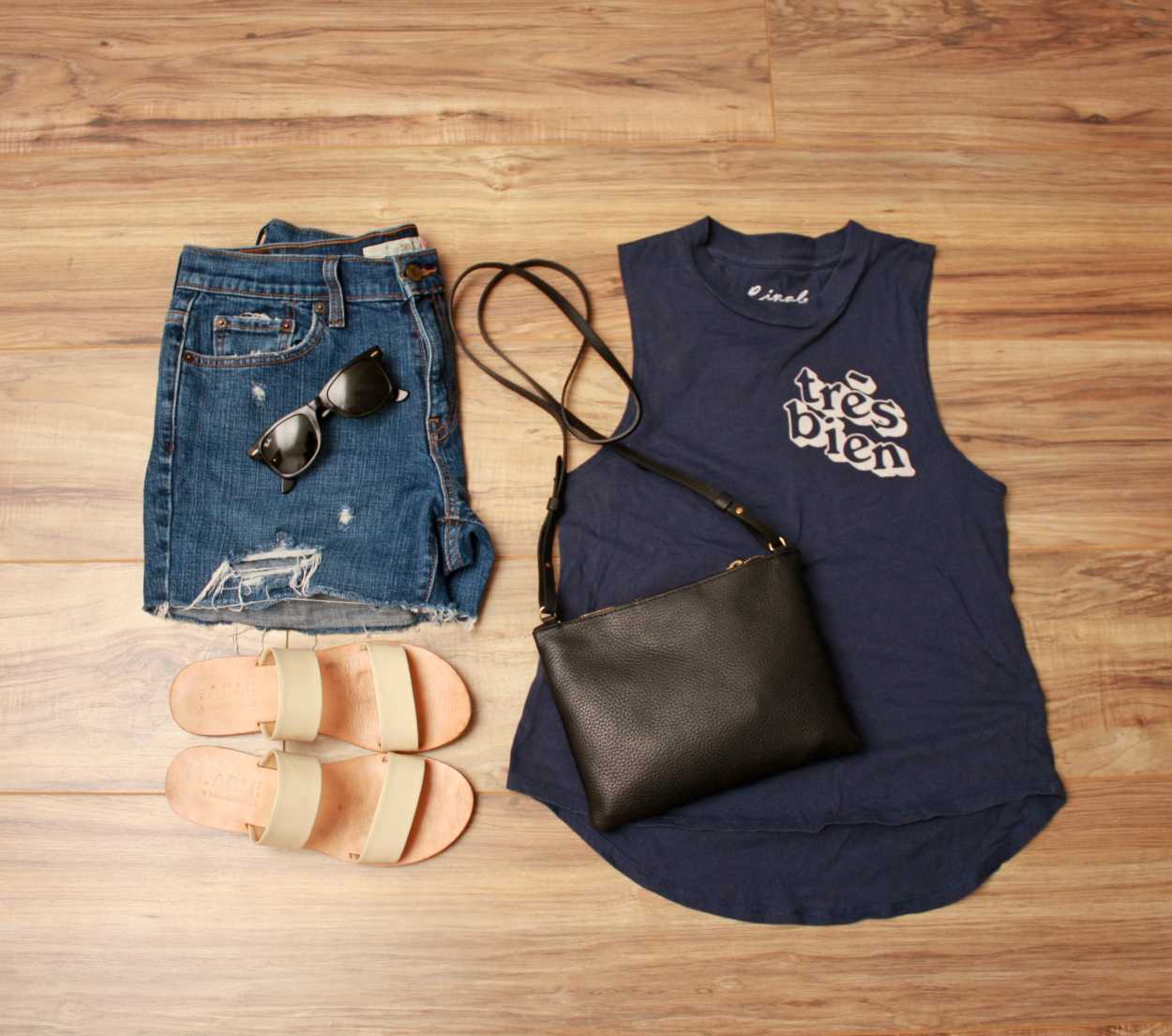 For the flight back, I wore almost the same exact outfit to stay comfy again, as we also had to make the two-hour drive home from the airport.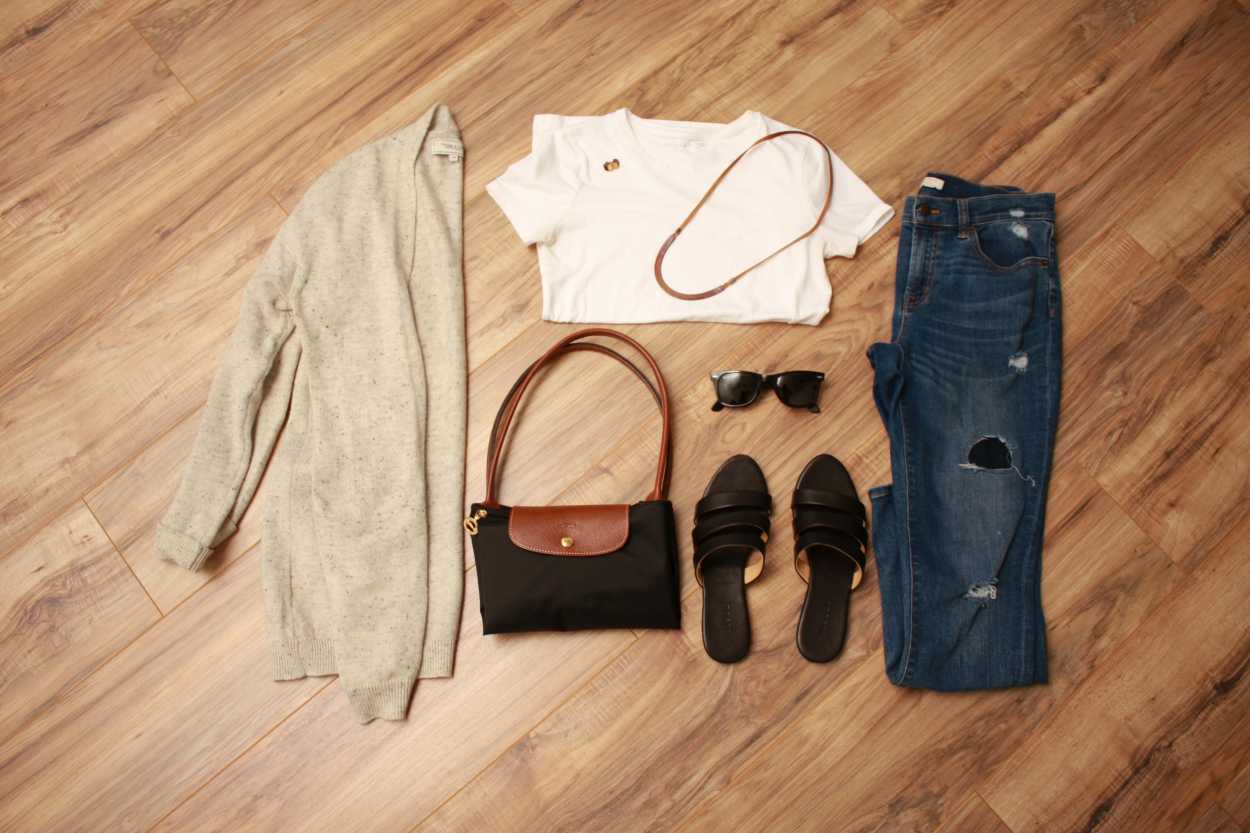 At the last minute while packing, I threw two breezy dressed into my suitcase, just in case I sweated through the rest of my clothes. Though I ended up wearing more of my tops than I expected, I never needed to wear my dresses.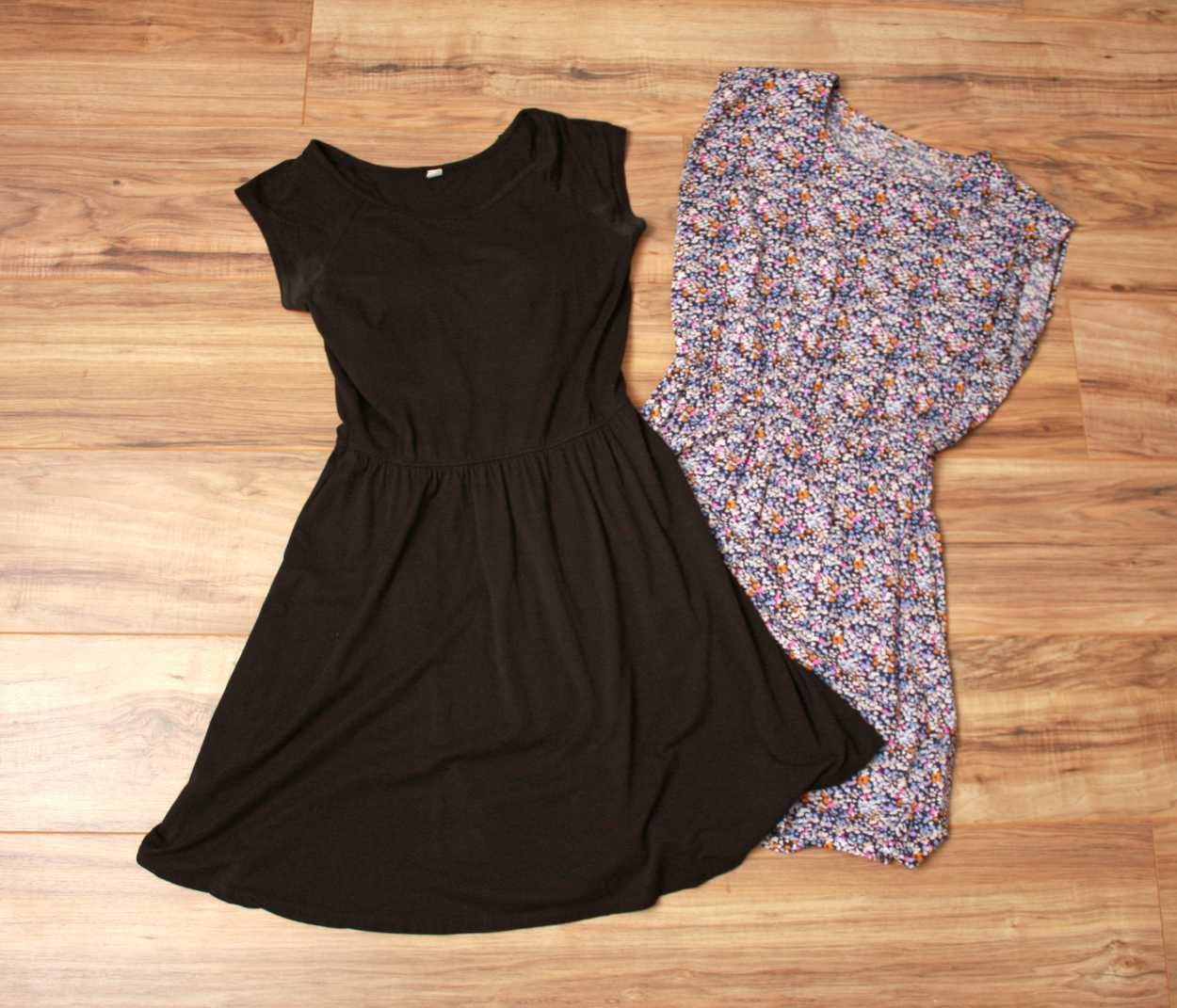 ---
That's a wrap! Have you been to Nashville? What did you pack for your visit? How many outfits or garments would you pack for an overnight trip? Let us know in the comments below!