In Monday's post, I shared our experiences hiking from Monterosso to Vernazza in Italy's Cinque Terre, and today we pick up on the second day of hiking: between Vernazza and Corniglia.
We actually started our hike in our "hometown" for the night, Manarola. We hiked around the marina toward the restaurant Nessun Dorma (which translates to "none shall sleep," although we wanted to go the evening before for an after-dinner drink and they were closed by 9:00 p.m.) to get that postcard view of Manarola. Though it was early and the sun wasn't at its most glorious yet, it was beautiful.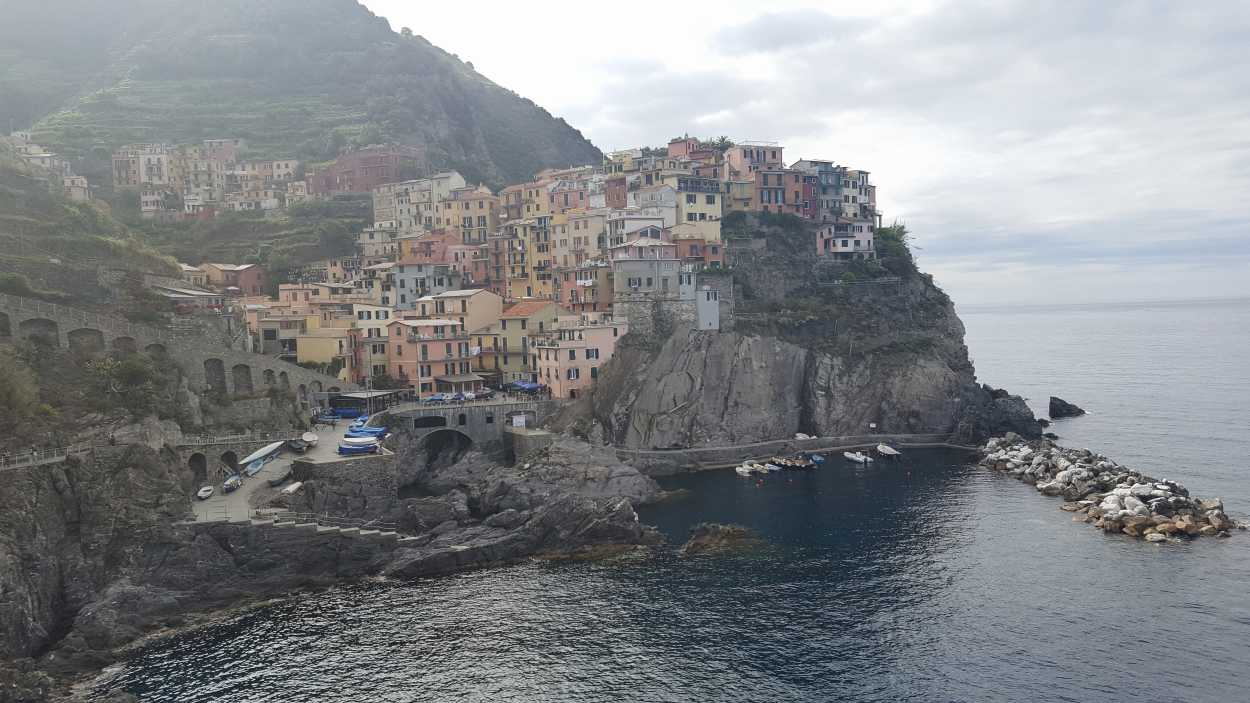 From there, we made our way down to the train station in yesterday's clothing, which did a quick stint in the sink with some castille soap before hanging to dry overnight. We caught the train heading toward Levanto and disembarked at Vernazza. We found the trail quite easily, and began our 4 km hike toward the hillside town of Corniglia.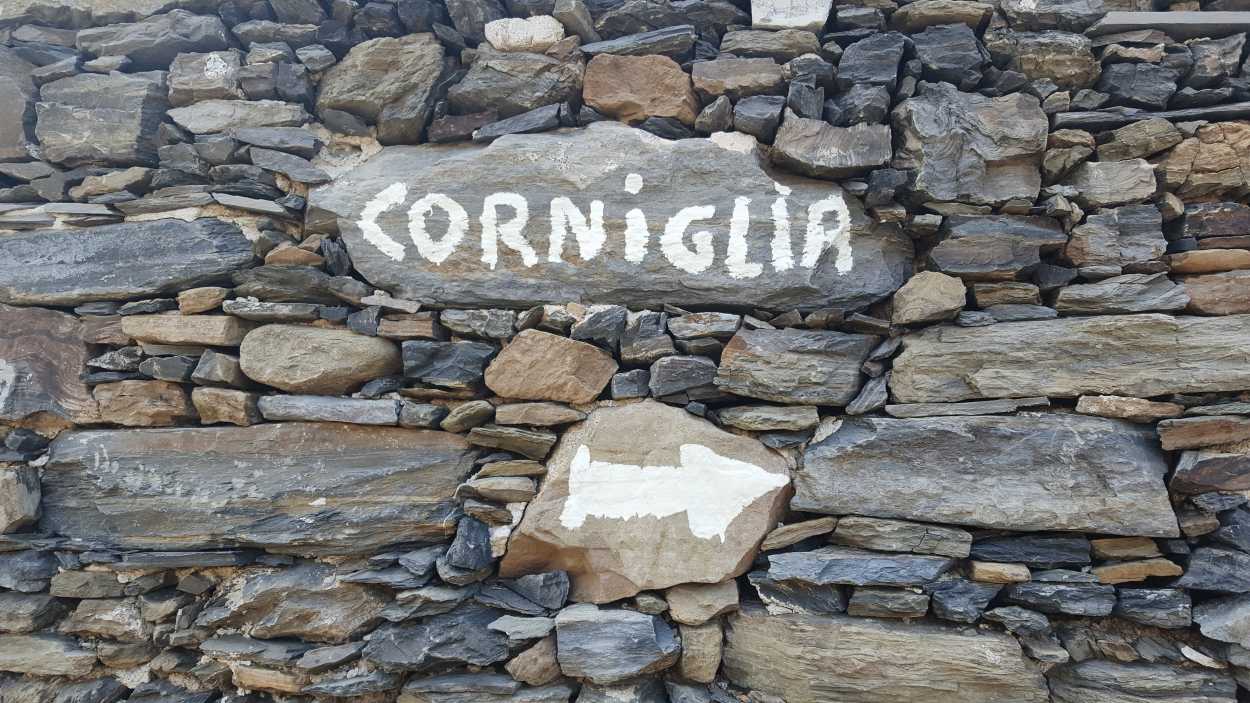 Although it was still early-ish in the day, the sun grew warmer with every step. And like the previous day's hike, this one started with a lot of stairs as well.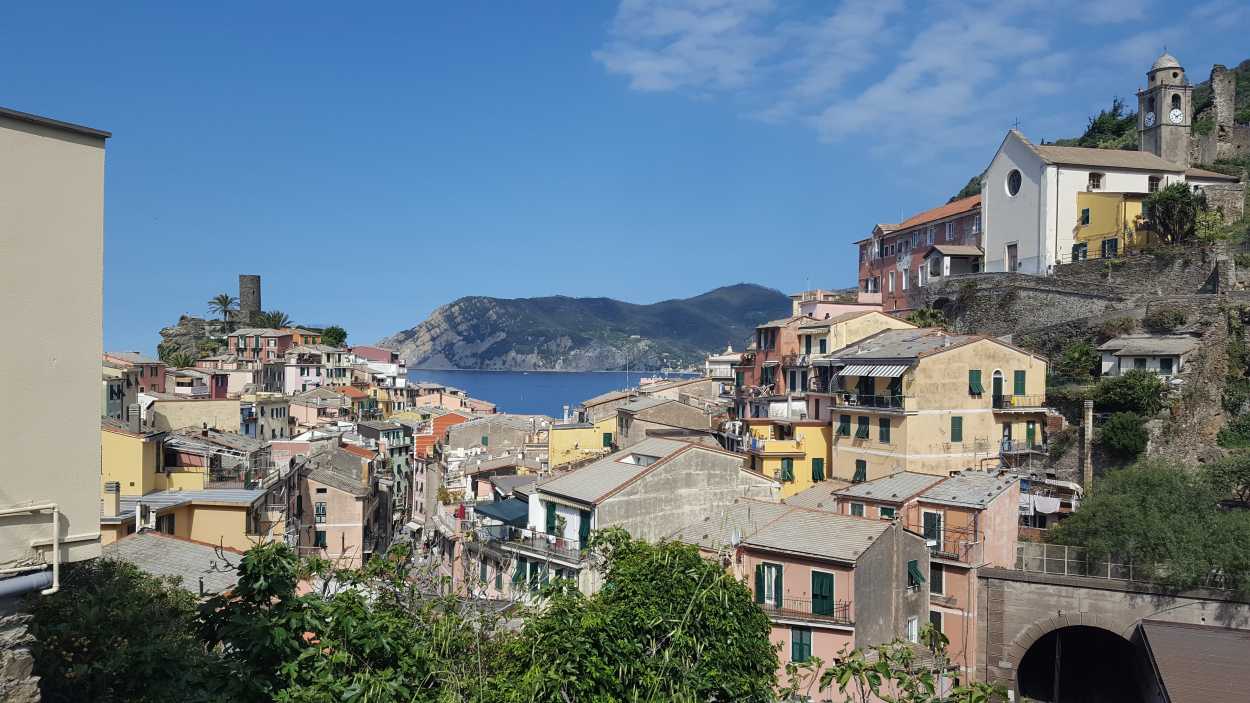 This habit of leaving one town for another shouldn't feel so foreign to us since we travel so often, but for some reason this was more challenging. There's really only one path between towns on this trail, so there is no getting lost, but your eyes definitely play tricks on you when you are trying to determine how far you've gone and just how far you've got to go to reach your destination. We expected this day's hike to take longer than the previous one (we clocked in right around 1.5 hours on that 3.5 km hike), and thirty minutes into our hike we were surprised to find a little place called Il Gabbiano, which claimed it was the halfway point. It was crowded but we managed to order a lemon and orange juice. The best part about Il Gabbiano was the view out of their window, where we got our first good look at Corniglia.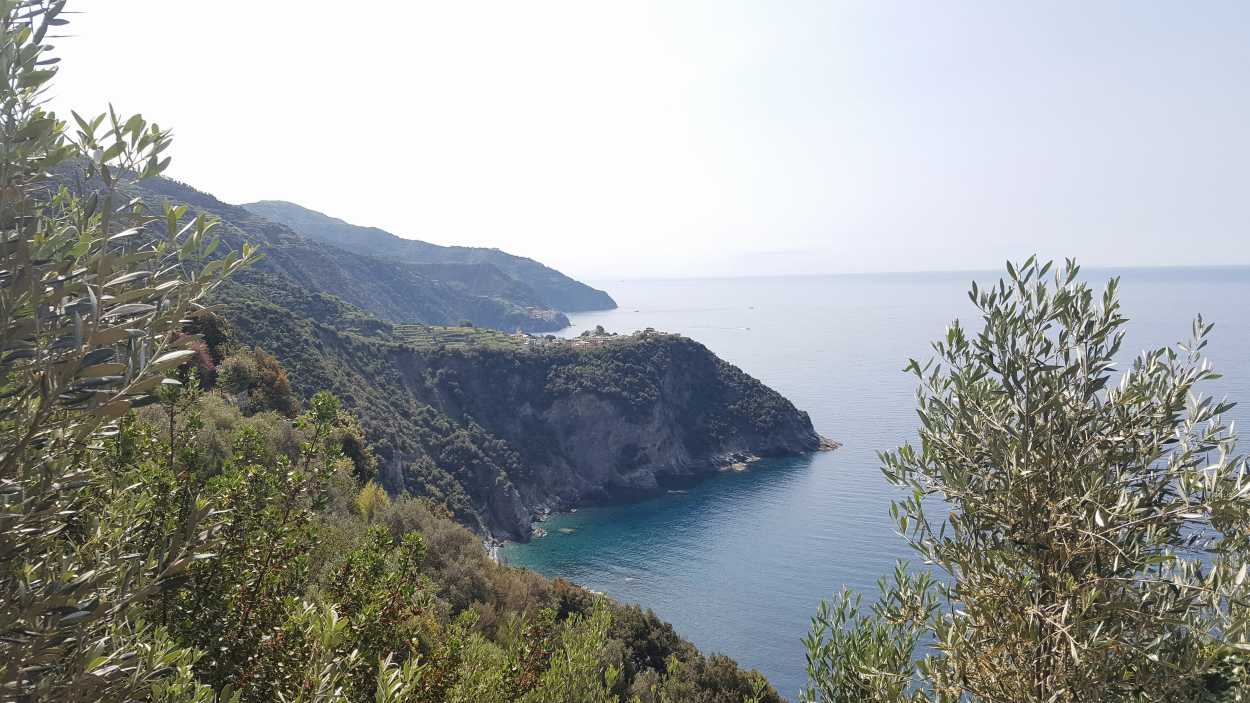 After finishing our refreshing juice, we continued on. We were amazed to see houses here and there, seemingly in the middle of nowhere, and we wondered how people are able to get in and out of the area, which is notoriously difficult to access by car.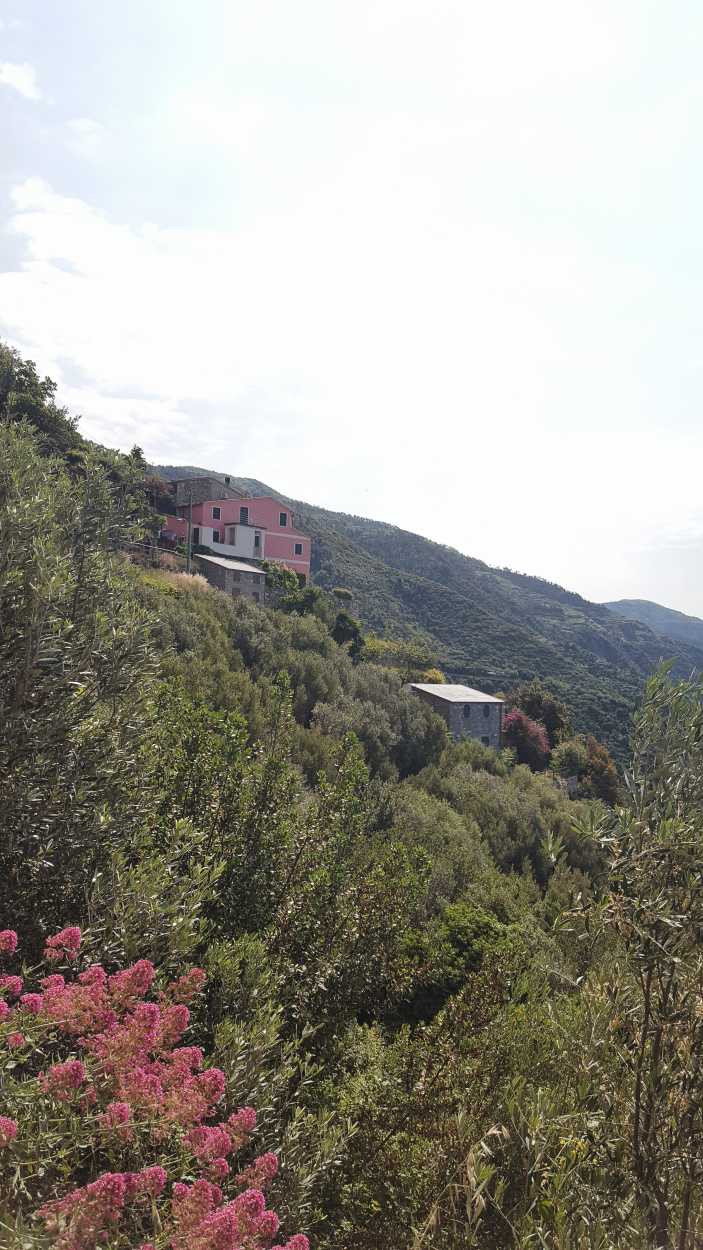 It's difficult not to feel mesmerized by the water; how can it be both so transparent but so richly hued?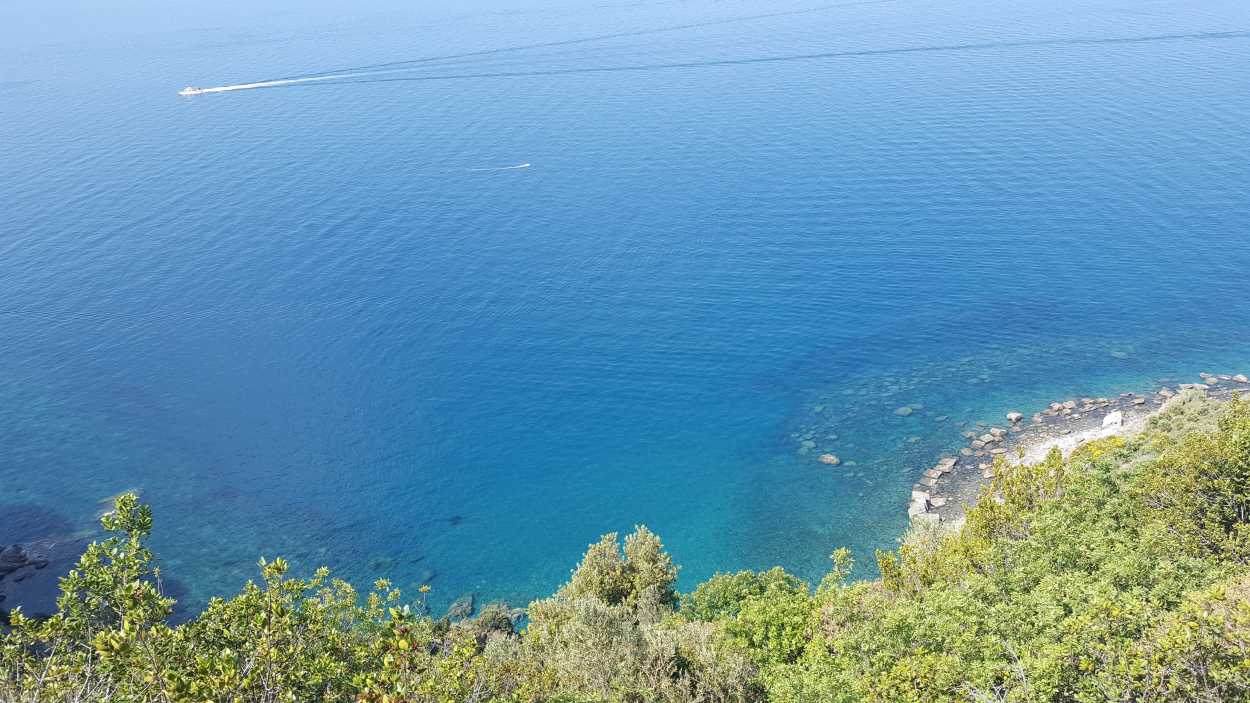 The trails have wooden support railings (though rickety) some of the time, and other times the trail is only a few feet wide, with a cliff on one side and nowhere to go but down on the other. The trail was crowded at this hour of the day; we were surprised to see tour groups all the way out there, blindly following their leader holding a flag high in the air. When the trail narrows, it is essential for one person to stand aside while another passes. I was disappointed to find that we were the ones standing aside nearly every time; the hikers on the trail that day were much less courteous and friendly than the day prior.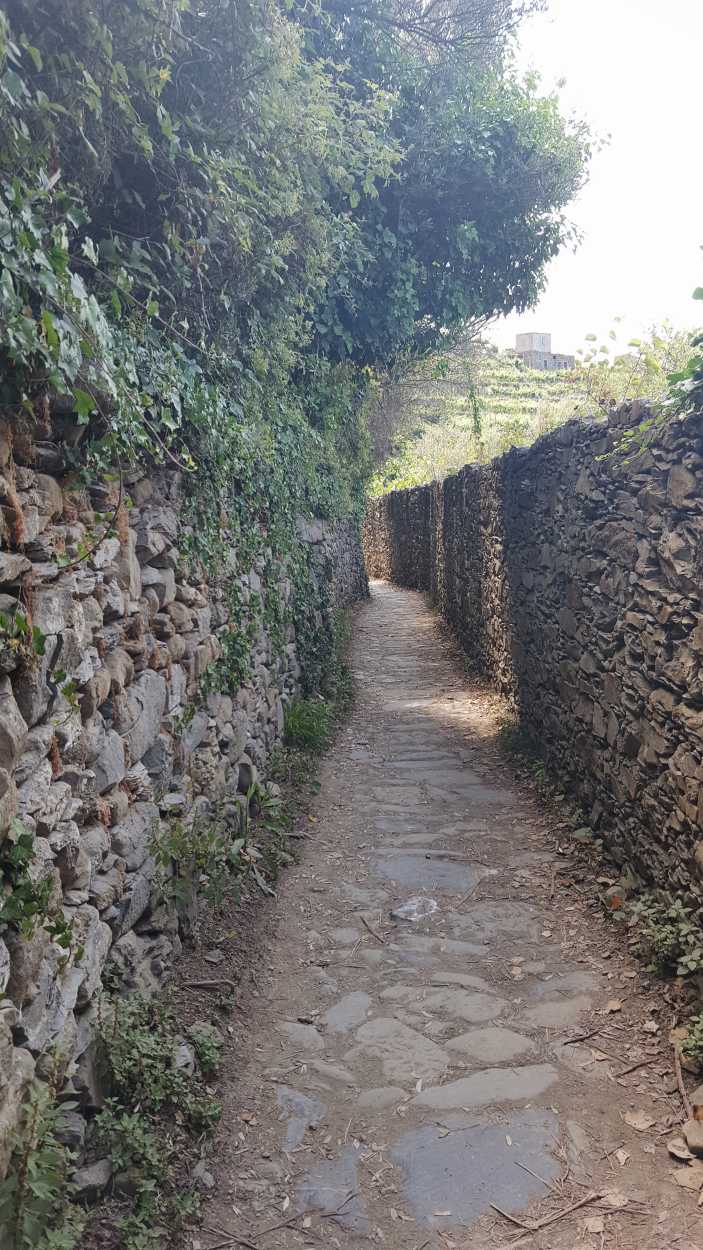 We kept going – I explained to Michael that I had read somewhere that there are a lot of stairs that one has to climb to reach Corniglia, as it is a hillside wine-town. We were tired and sweaty but braced ourselves.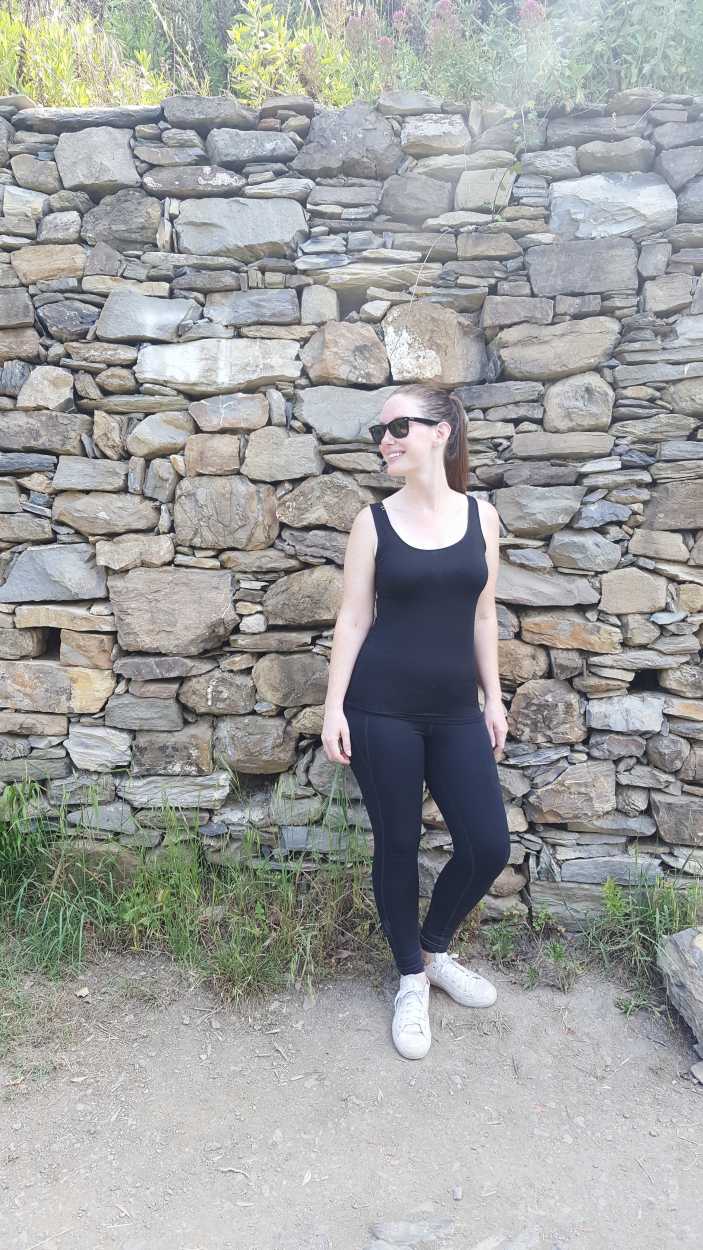 Suddenly, we realized, we were there. We'd made it, and it only took an hour, and there were no stairs in sight.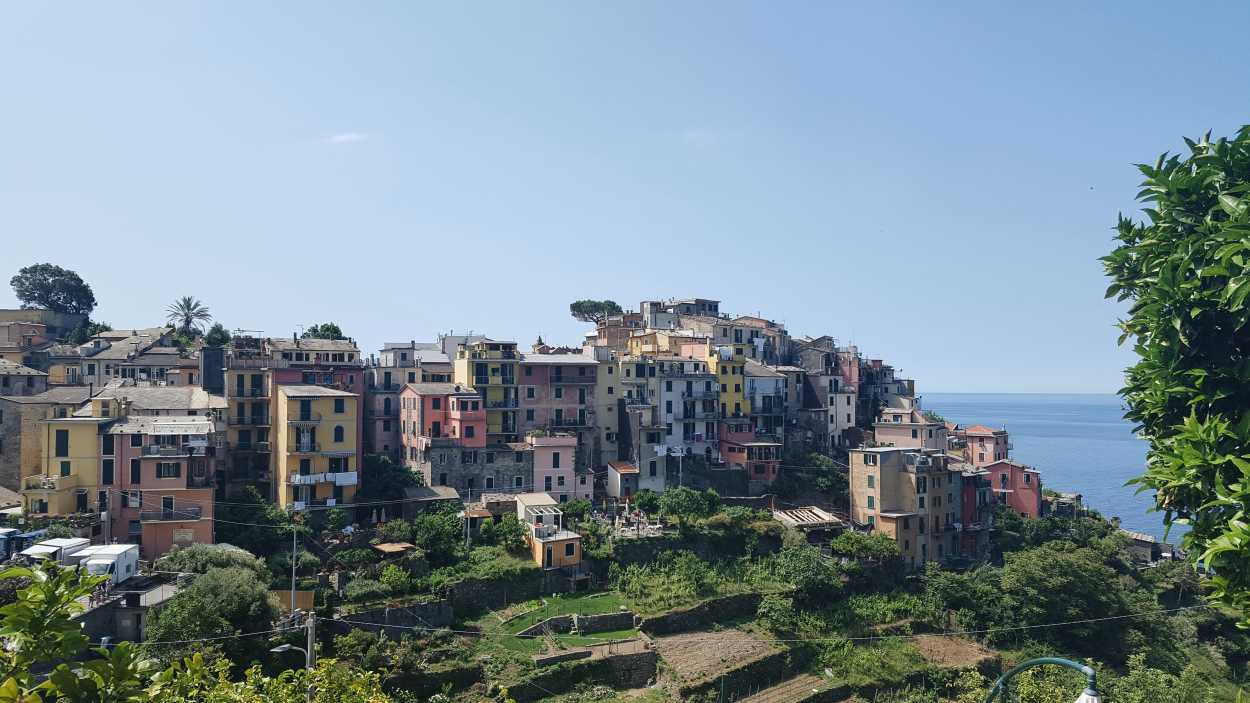 We hadn't counted on spending any time in Corniglia as we had an afternoon train to catch, so we were excited at the opportunity to find a little table overlooking a cliff to enjoy some of the region's specialties.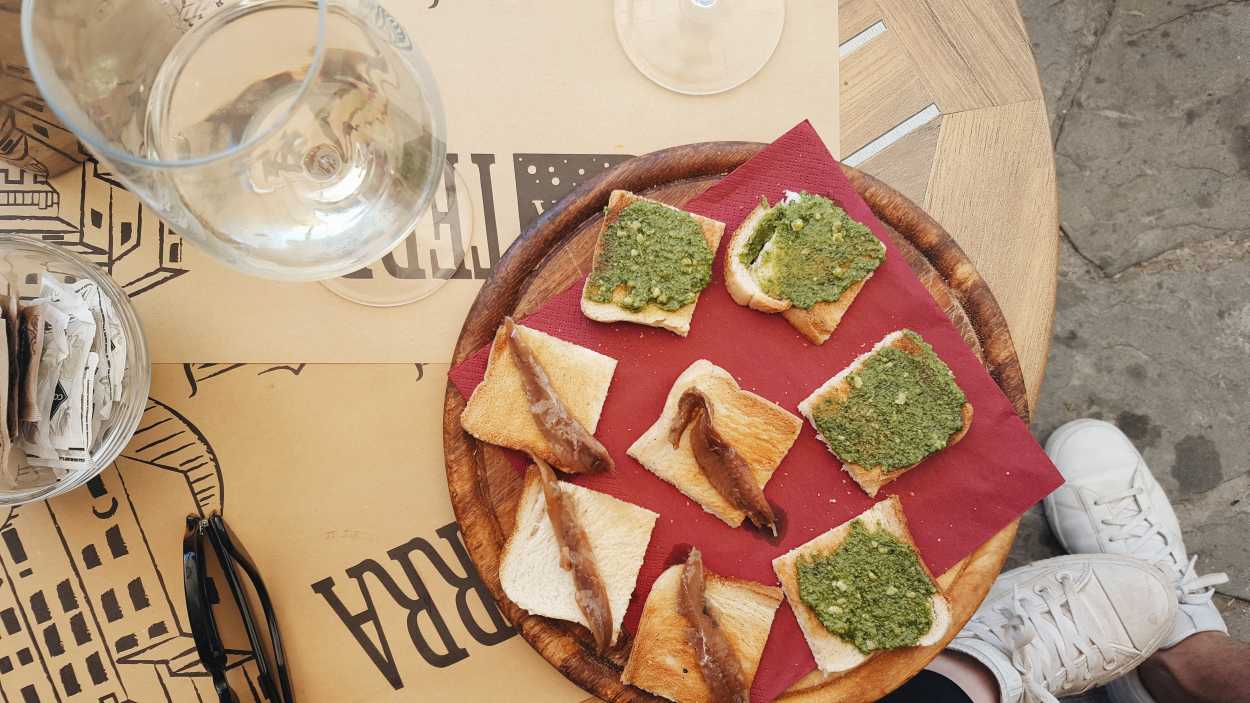 We then picked up some cherries from a local shop, and headed back to the train with full bellies and warm hearts, "home" to Manarola for a quick dip in the sea before heading north to Milan. Oh, and we found the stairs, all 382 of them, but because we hiked south, we only had to go down them. A pleasant way to end that part of the day.
---
Where is your favorite place to go for a hike?