Back in March, we began looking for a cheap flight over my birthday weekend. We didn't have any particular place in mind, really, we just wanted to take off and go someplace else. As my birthday fell on Easter weekend this year, the flight costs were way higher than in the past, but we still had a few options. We decided on Indianapolis, Indiana because the price was right, I had Southwest points to use, we could get around without renting a car by using Uber/Lyft, and the times worked out well (leaving early-ish Saturday, arriving late Sunday night) for an overnight trip. Plus, I've wanted to visit Milktooth for awhile, which you'll hear about in a later post.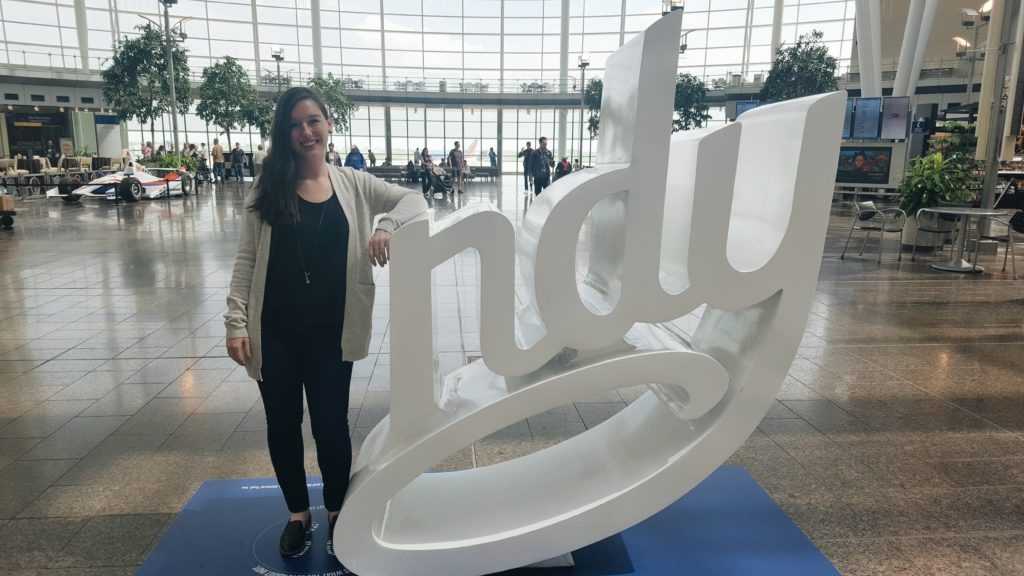 We arrived at Indianapolis International Airport shortly after noon. The airport was really bright, clean, and easy to navigate. We followed the signs for Ground Transportation and soon after were in our Lyft heading to our hotel, The Alexander.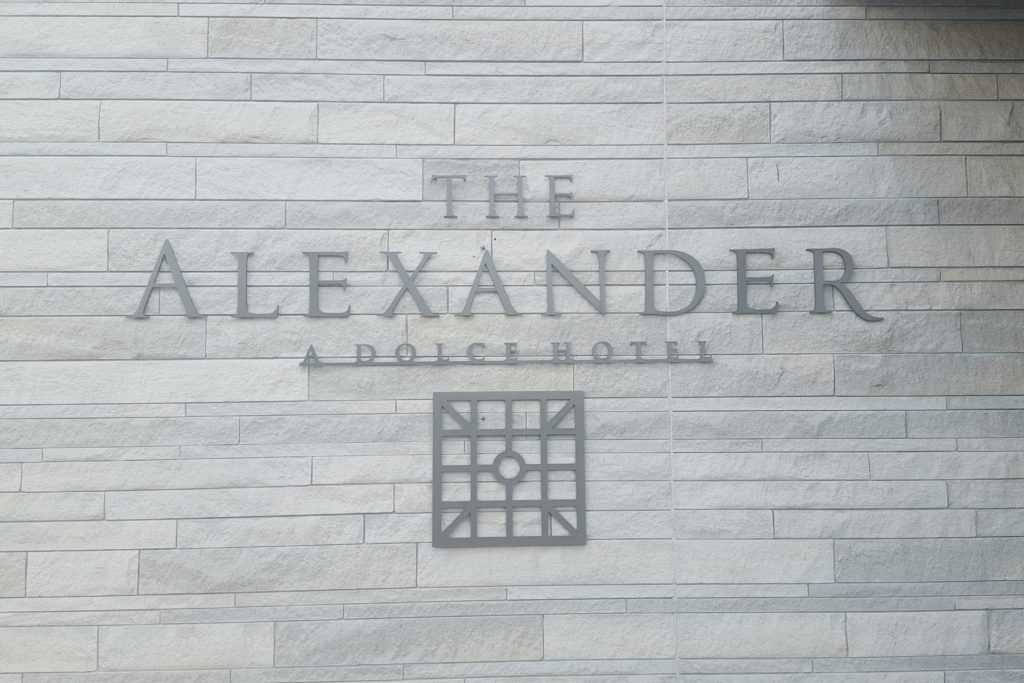 I understand the price per night can be higher during peak times, but the price that weekend must have been off-peak as we found it quite reasonable. The room was perfect for one night, and the lobby also had complimentary fruit water and candy. We both chuckled at the cheeky "do not disturb" door hanger.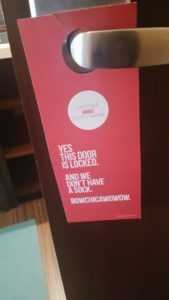 After checking in and depositing our belongings, we took off on foot up through the city center and to visit the market. We knew we had arrived too late to purchase anything at the market, but we were disappointed to find that nearly all of the other permanent stands were also closed. We did however enjoy a quick coffee upstairs at Mile Square Coffee before heading out to explore the city a little more.  The Cultural Trail, a large pedestrian and bicycle path throughout the city, is something I wish could be in every city.  We were really impressed at Indy's efforts to make walking and biking places safe and enjoyable.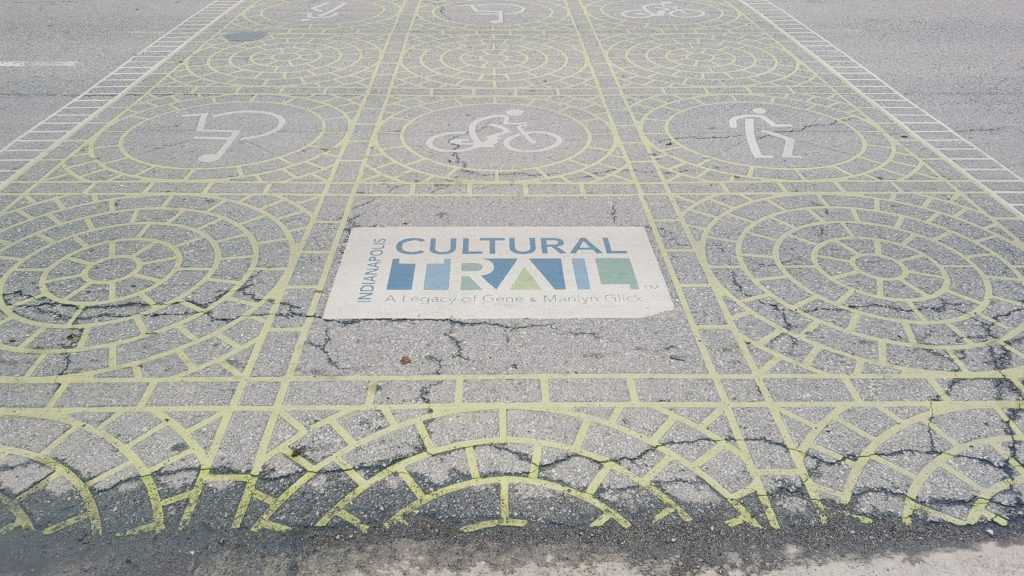 Any time we visit a new city we always check to see if there is a food item the city is known for, like cheesesteaks in Philadelphia or hotdogs and pizza in New York and Chicago. Well, we mostly came up short for Indy, except for the Pork Tenderloin, which we split at Sahm's Tavern for lunch. It wasn't so bad: a breaded and fried piece of tenderloin so large it hangs off of the bun, though it's probably not something we would (or should) eat regularly.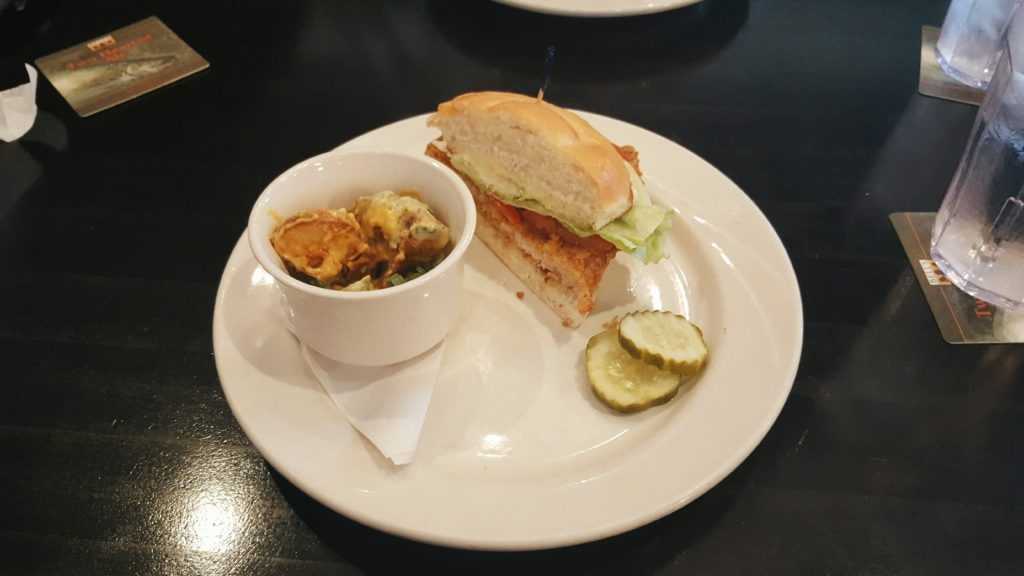 A quick ride-share later, we were at the Indianapolis Museum of Art.  With only two hours to go until closing time, we didn't make it through the whole museum, but we were able to see quite a bit of it.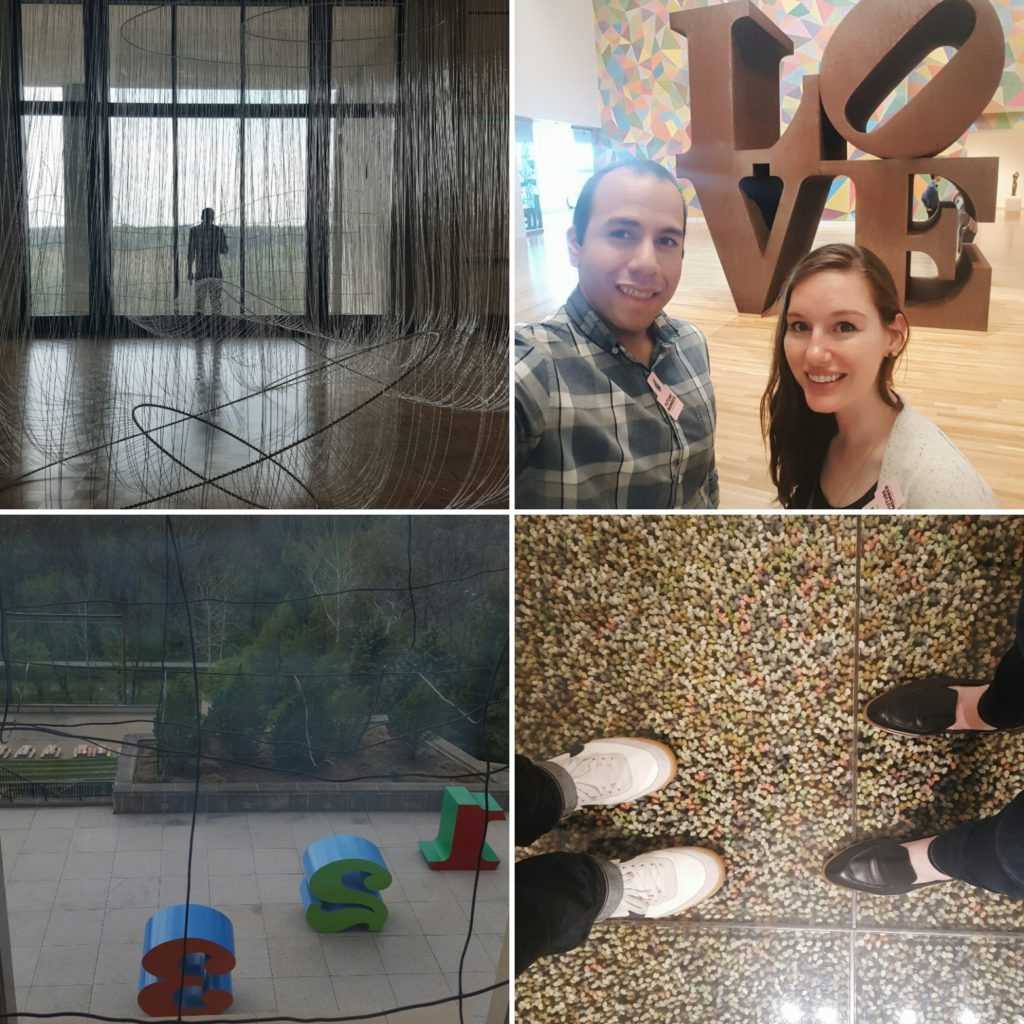 I think our favorite part of the museum were the gardens out back.  The beautiful weather and the addition of a Beer Garden didn't hurt either!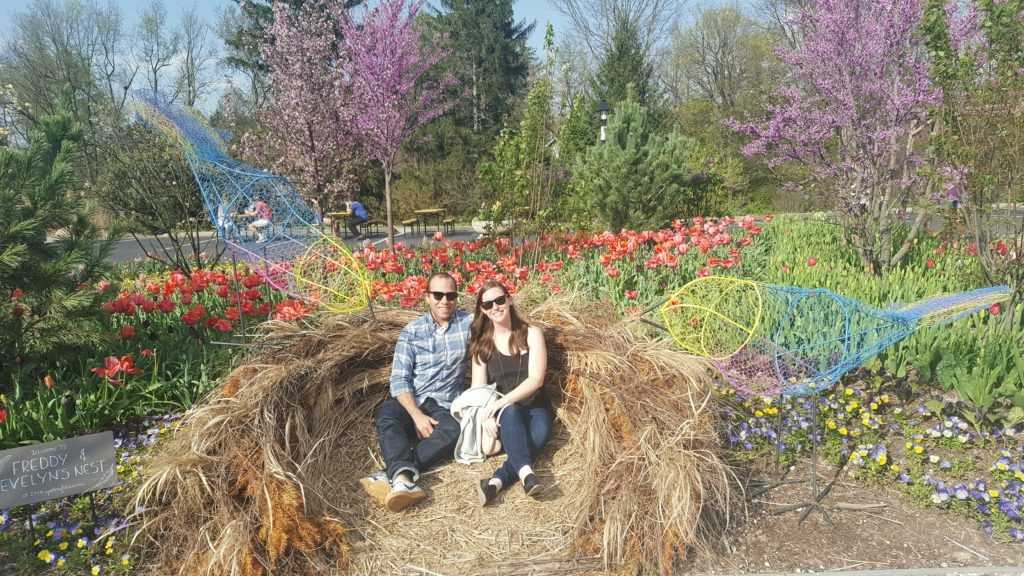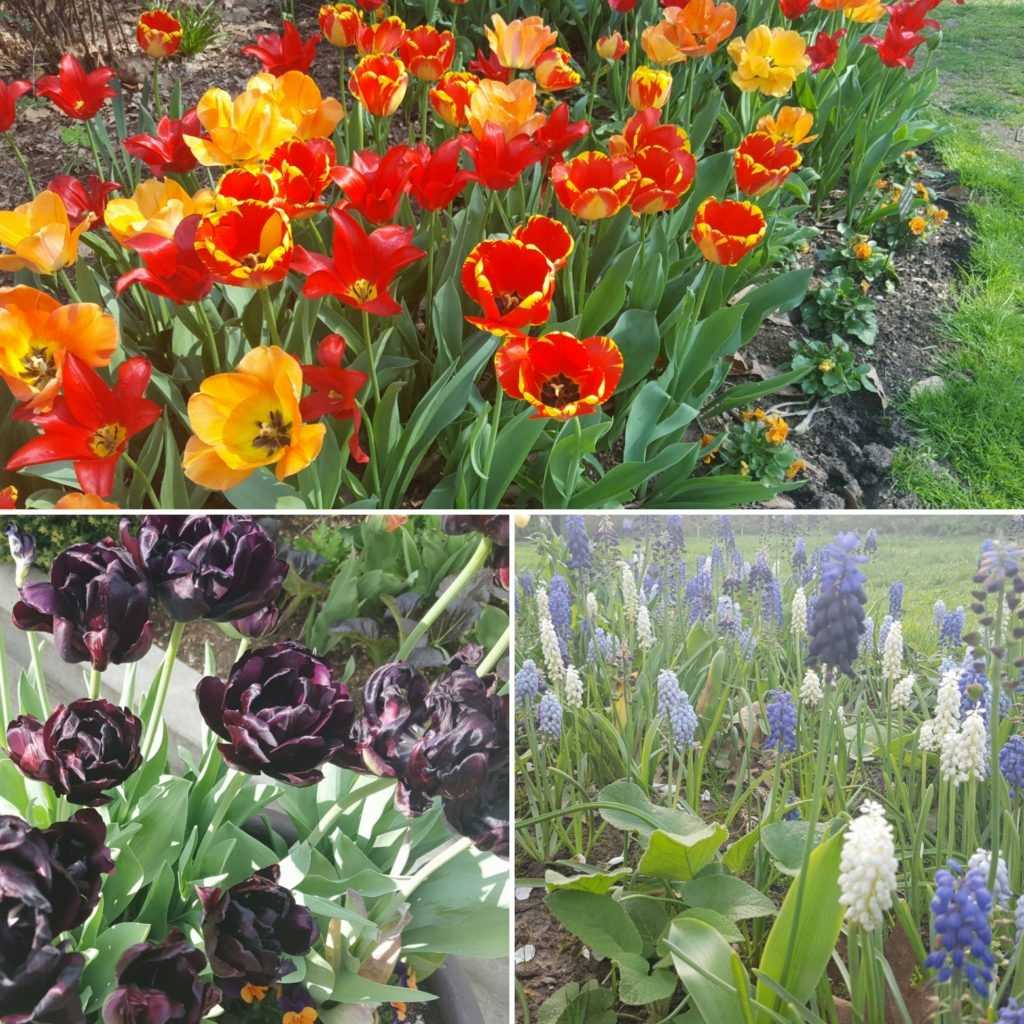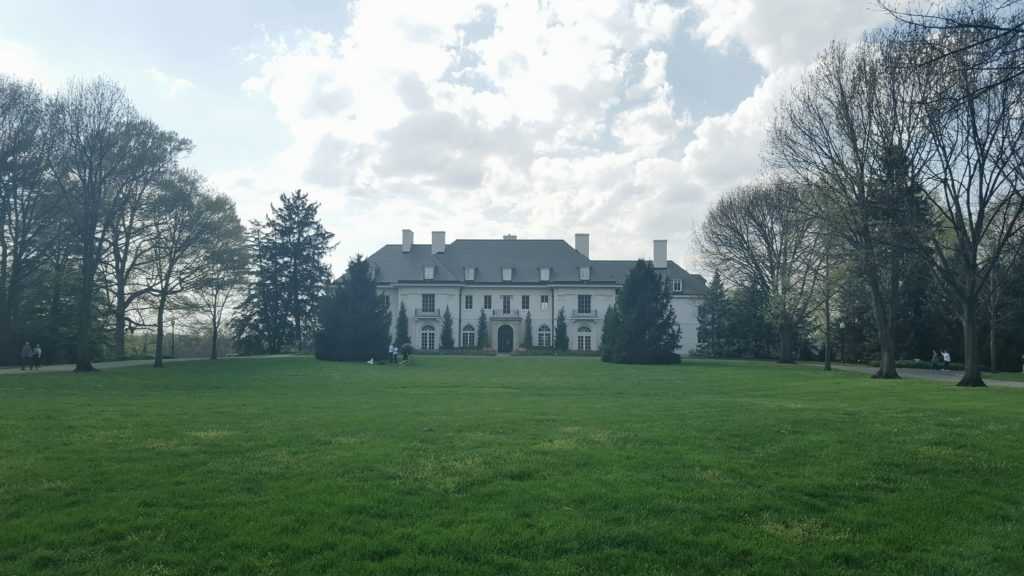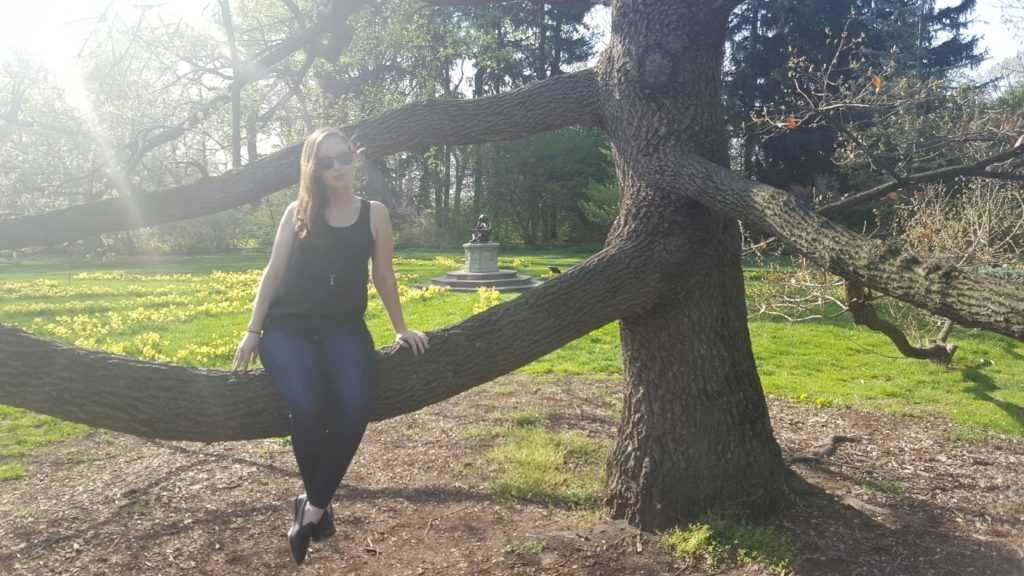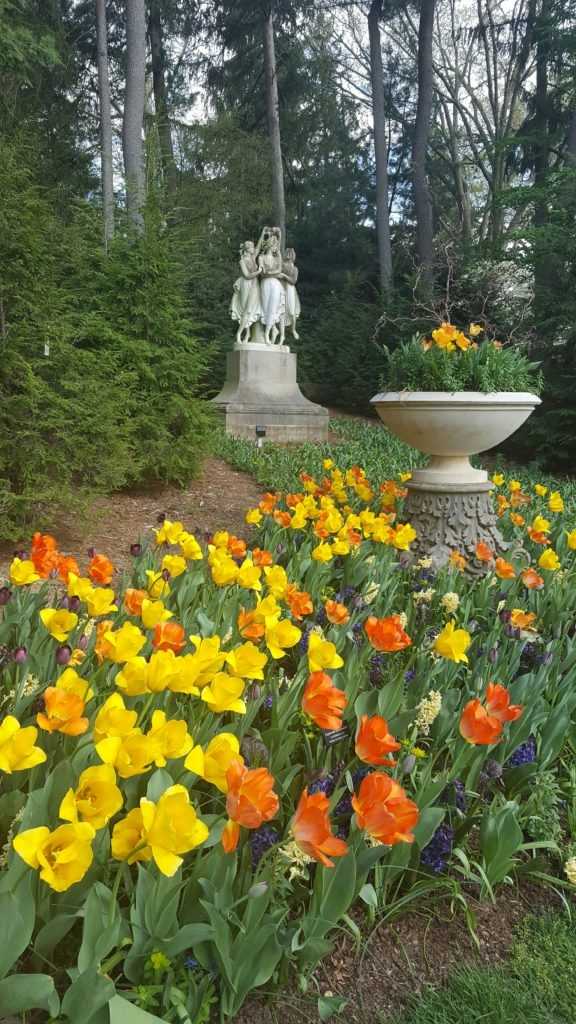 After the museum and gardens, we took another Lyft over to the Broad Ripple district.  We wandered the streets, popped into shops, and had a glass of wine before dinner.  Once our reservation time at Petite Chou (a sister of the popular local Patachou chain) arrived, we walked over to enjoy some French classics at an outdoor table. Neither of us can resist a croque, so we each had one as well as a shared moules frites.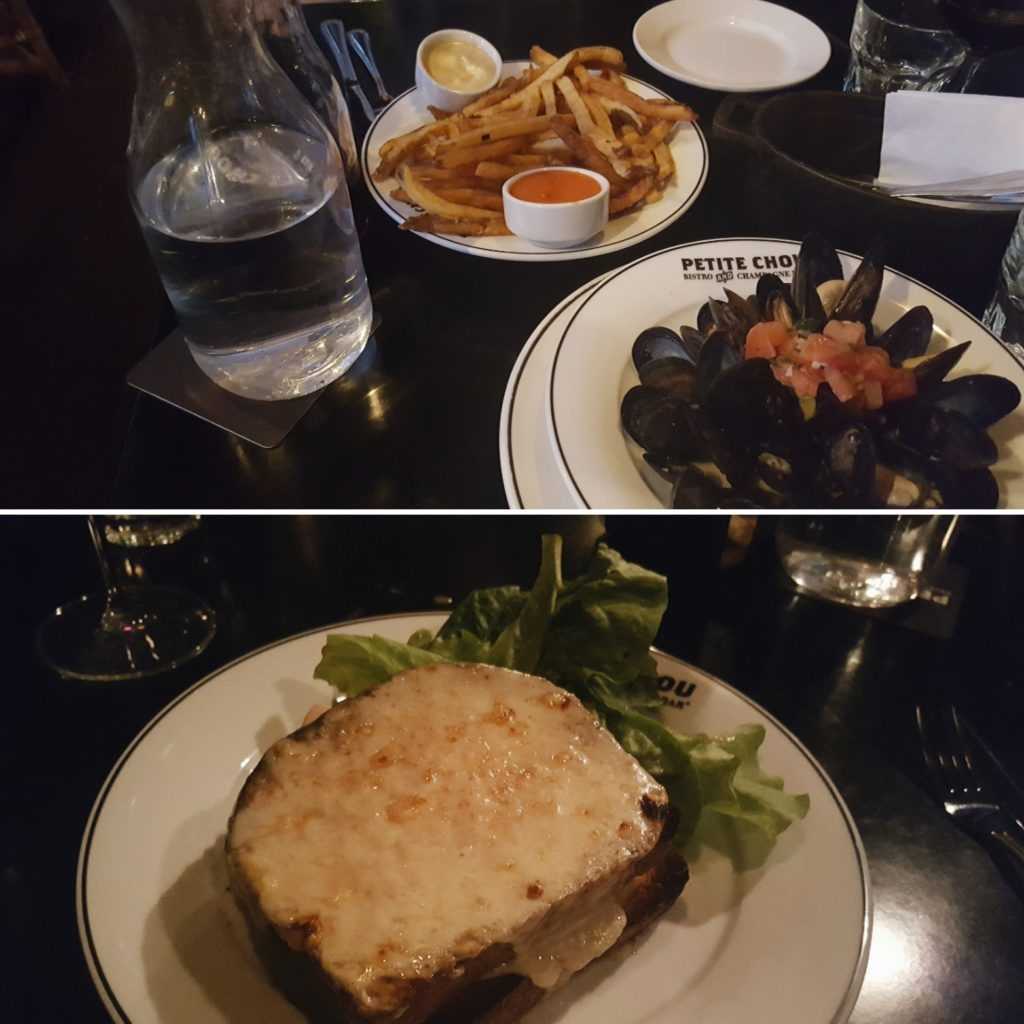 The following day was Easter, my birthday, and Milktooth Day!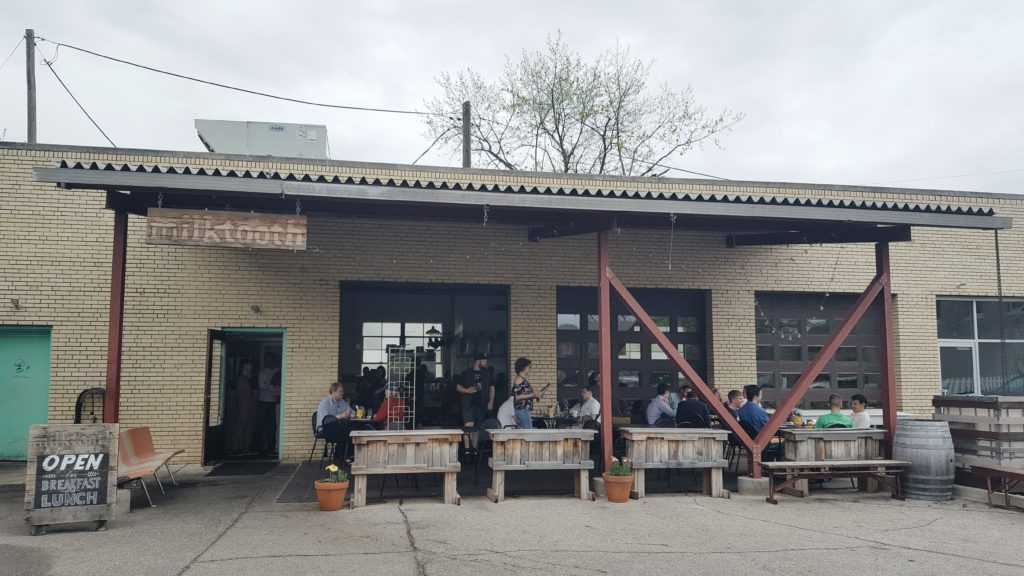 After brunch, we headed to the Indianapolis Zoo, and I wore my otter sweater (because all zoos have otters, right? Wrong).  While the Indy Zoo didn't have otters, they did have a cute sleepy red panda, funny penguins, and some bears in the middle of a play-fight.  Despite being a cloudy, damp day, we had a great time at the zoo.  And, in honor of Easter, many of the animals had festive enrichment activities to celebrate.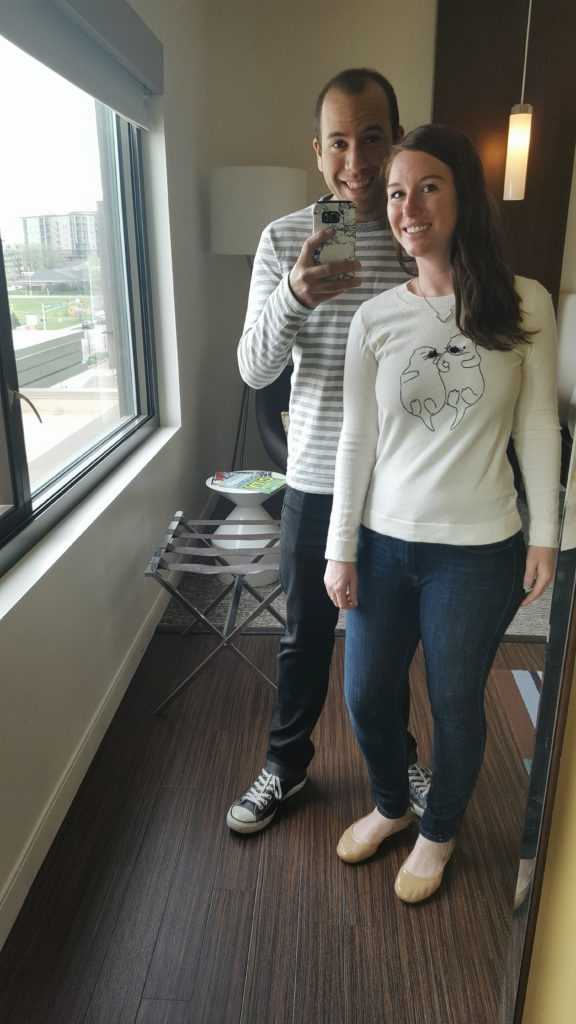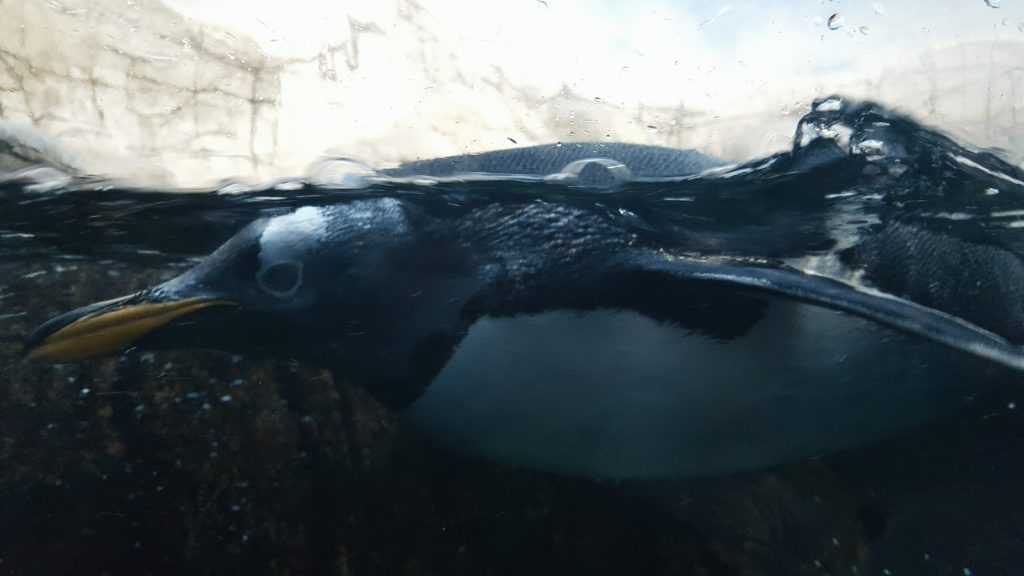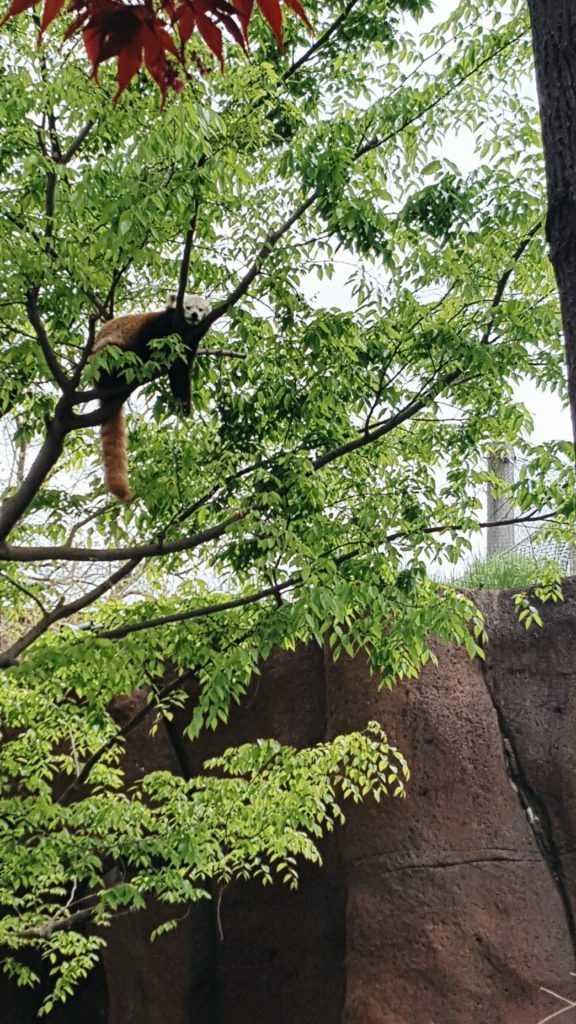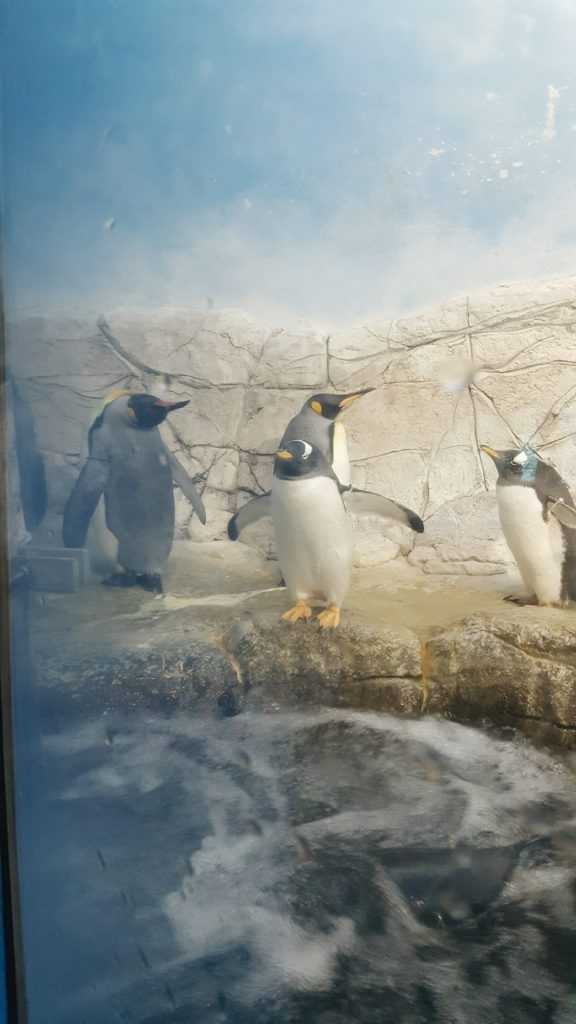 After the Zoo we walked up and down Massachusetts Avenue (or Mass Ave, as it's known locally).  We regretted not going on Saturday, as I imagine the street is a little more lively on a day that is not Easter.  We still had the chance to enjoy a few small businesses selling locally produced goods (one of which had employees who were also concerned about there not being otters at the zoo, and began a frantic web search to determine where they might have gone), as well as some of the street art.  On our walk back to the hotel, we stopped at Harry and Izzy's for St. Elmo's famous Shrimp Cocktail (St. Elmo's was closed at that hour).  We enjoyed one last toast to our Indianapolis weekend at Plat 99, located in our hotel.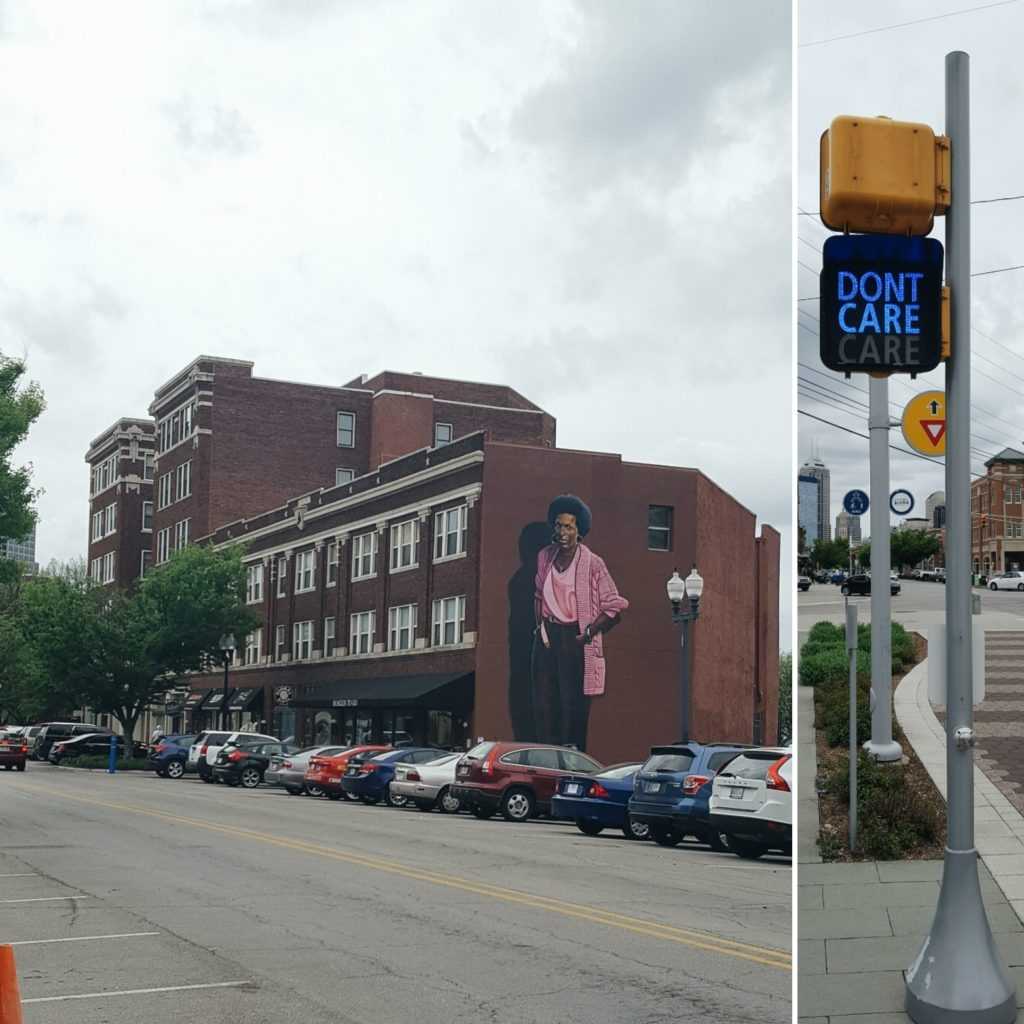 Although the downtown core of Indianapolis has been rebuilt time and time again (possibly losing some of its history), we found it to be a warm, clean, safe, inviting city.  I look forward to visiting more of what many consider our "flyover states."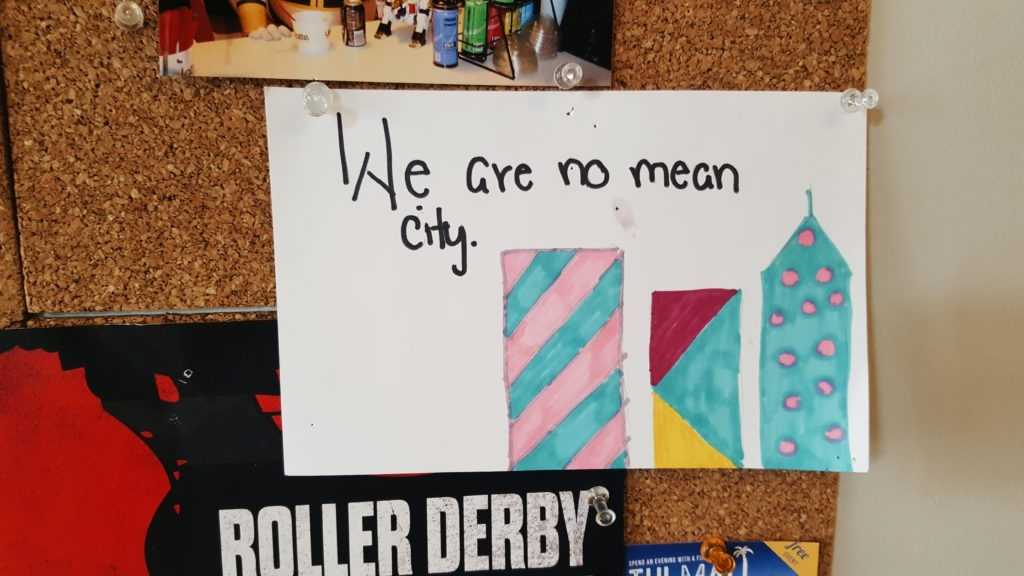 ---
What is your favorite city to visit that is more "off the radar?"